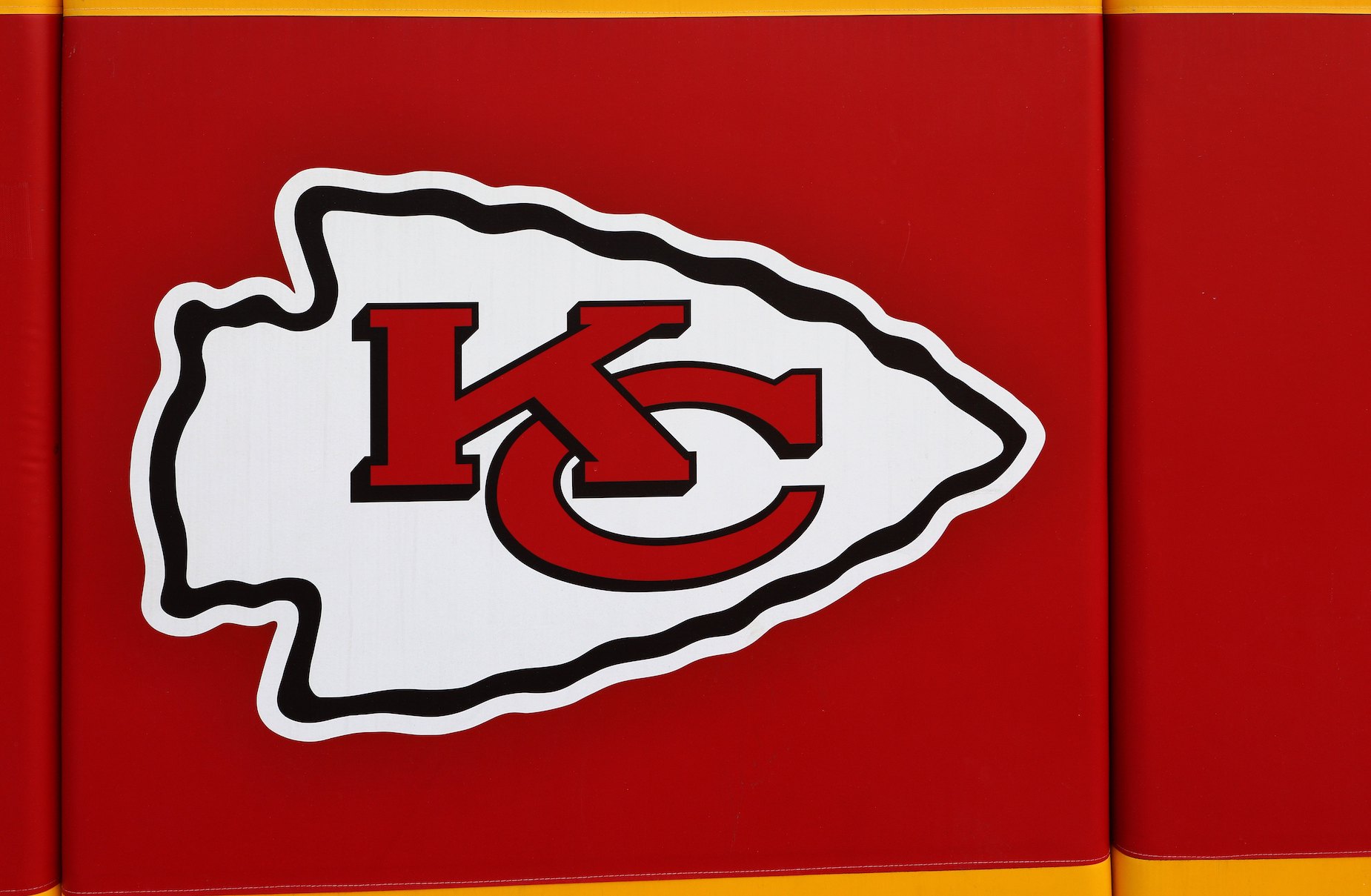 The Kansas City Chiefs' Salary Cap Situation Has Finally Come Back to Bite Them
While the Kansas City Chiefs already have a stacked offense, their salary cap situation kept them from adding another star.
Over the past couple of offseasons, Kansas City Chiefs general manager Brett Veach has proven to be a master of navigating around the salary cap. While the AFC West club has been stretched to the financial limit, it hasn't stopped them from keeping the cupboard stocked with plenty of talent. That reality, however, doesn't mean that things are completely perfect at Arrowhead.
While Veach and company have proven to be salary cap wizards, there are limits to what even the most talented executive can do. Take, for example, Chiefs fans' dreams of adding Julio Jones. There simply wasn't the financial ability to make it happen.
The Kansas City Chiefs have done a great job of navigating around the salary cap in recent years
Whether you love it or hate it, the salary cap is simply a part of modern pro football. In recent years, the Chiefs have seemed pretty comfortable with that reality.
Flashing back to the spring of 2020, Kansas City had just won the Super Bowl and wanted to keep their roster intact. There was an issue, though: the club only had $177 of cap space to work with. If that deterred Veach, the public never saw him sweat. In what seemed like the blink of an eye, the Chiefs extended Patrick Mahomes, Chris Jones, and Travis Kelce. The general manager was praised as a magician, capable of pulling cap space out of his metaphorical hat.
While the 2021 offseason wasn't quite as dramatic — KC started with a bit more cap space — the AFC champs still conducted plenty of business. After their offensive line collapsed during Super Bowl 55, Veach rebuilt the unit, bringing in Joe Thuney, Kyle Long, and Orlando Brown Jr. to Arrowhead with about $8 million to spare.
No amount of salary cap wizardry could make room for Julio Jones, though
While the Chiefs already have a stacked offense, fans can't help but dream of their favorite team adding the biggest available stars in pursuit of another championship. During the past few weeks, that dream target was Julio Jones.
From a football perspective, the appeal was obvious. Kansas City already has a stacked offense with Mahomes, Kelce, and Tyreek Hill; adding one of the best receivers in modern football (assuming he's healthy) would have been borderline unfair. Some of the Chiefs players even joined in on a mild charm offensive. As noted by Fox 4 Kansas City, Clyde Edwards-Helaire took to Twitter to suggest that Mahomes could be the perfect quarterback for Jones, and Tyreek Hill told reporters it would be amazing to line up alongside the then-Falcons star.
That move, however, never came to fruition. The Tennessee Titans swooped in and landed the wideout. After the dust settled, word emerged that the Chiefs never made a legitimate run at the receiver.
"KC was truly never in the Julio sweepstakes," Peter Schrager explained in a tweet. "It's nothing against his talent or their belief that he's still a top WR; the financials just never made sense. Cash comes into play."
While the Fox Sports scribe didn't fully connect the dots, Jones is due $15 million in 2021 with $11.5 million guaranteed in both 2022 and 2023; there's also talk of him wanting a new contract, which would presumably come at a premium. Given that the Chefs have about $19 million of available cap space for 2022 with only 38 players under contract paying a luxury player at least $11 million just isn't realistic.
At this point, Kansas City Chiefs fans just have to trust the process
Missing out on a star player, no matter how unnecessary he might be in the big picture, isn't fun for fans. At this point, though, those who follow the Kansas City Chiefs probably don't have that much to worry about.
While financial constraints aren't ideal, that's the cost of trying to squeeze every drop of success out of a championship window. Veach's decisions haven't been perfect — Frank Clark, in particular, isn't helping the cap crunch — Kansas City has been to three-straight AFC title games and, more importantly, has their core group under contract. Would having Julio Jones be a nice addition? Of course, but it's tough to be too picky when that lack of cap space is based on committing to the likes of Mahomes, Kelce, and Hill.
As a fan, it can be tough to sit back and trust the process; seeing a star player join another team, especially one in the AFC, can feel like a major missed opportunity. The Kansas City Chiefs offense lacking talent, however, should be the least of anyone's concerns.
Financial information courtesy of Over the Cap