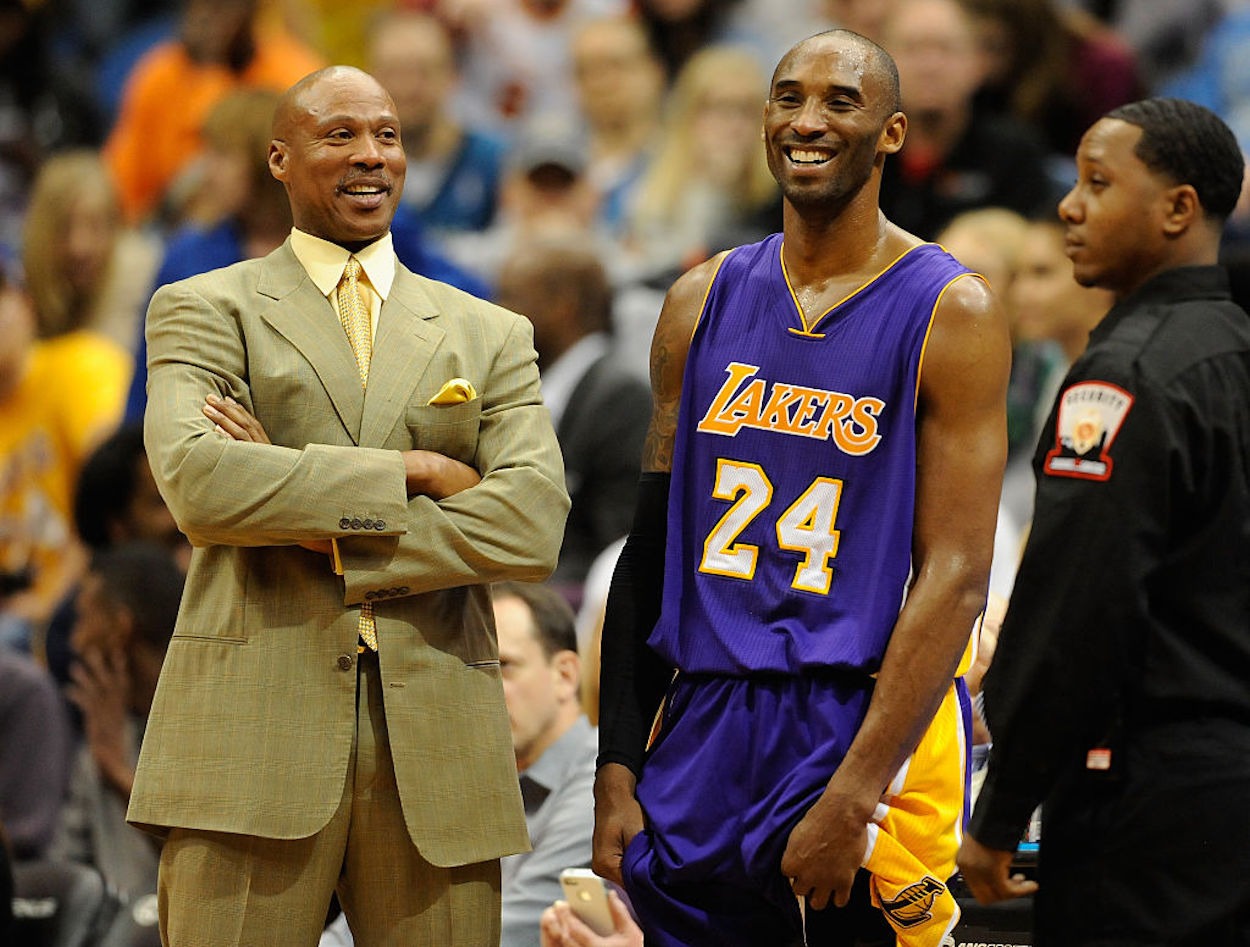 Kobe Bryant Needed to Learn a Career-Changing, Interpersonal Lesson From Byron Scott as a Rookie
During his time with the Lakers, Kobe Bryant wasn't always the perfect teammate. If not for Byron Scott, things could have been even worse.
While he's no longer hitting the hardwood, Kobe Bryant still has a reputation as a pretty perfect NBA player. The Lakers legend was like his generation's Michael Jordan. No matter the obstacle, he was able to win out thanks to a combination of incredible skill and an unceasing work ethic. He wasn't always the finished article, though. Just ask Byron Scott about that.
During the early days of his career, Kobe played alongside Scott and learned some invaluable lessons. One of them had very little to do with basketball, but it still made all the difference.
Kobe Bryant had to learn about relying on his teammates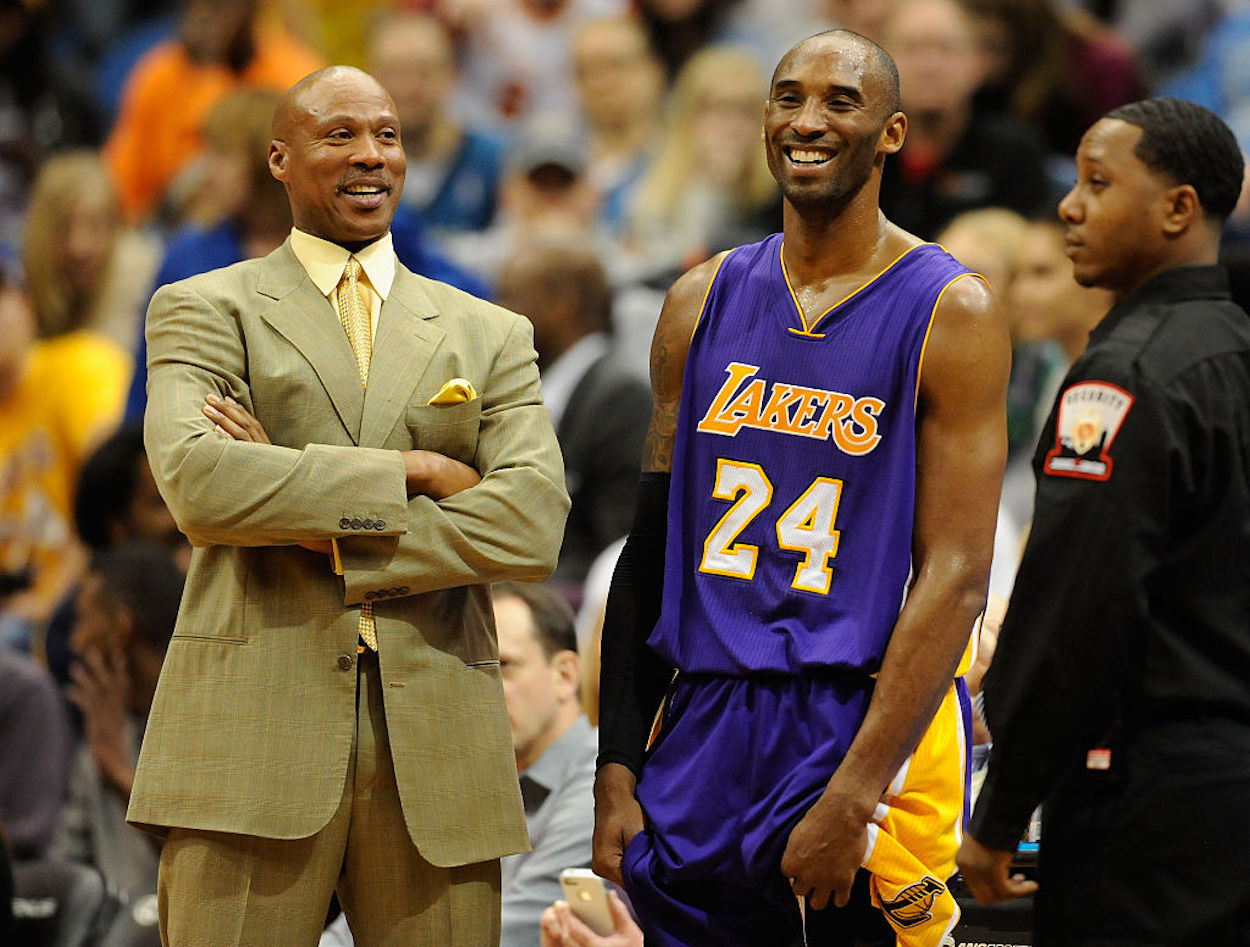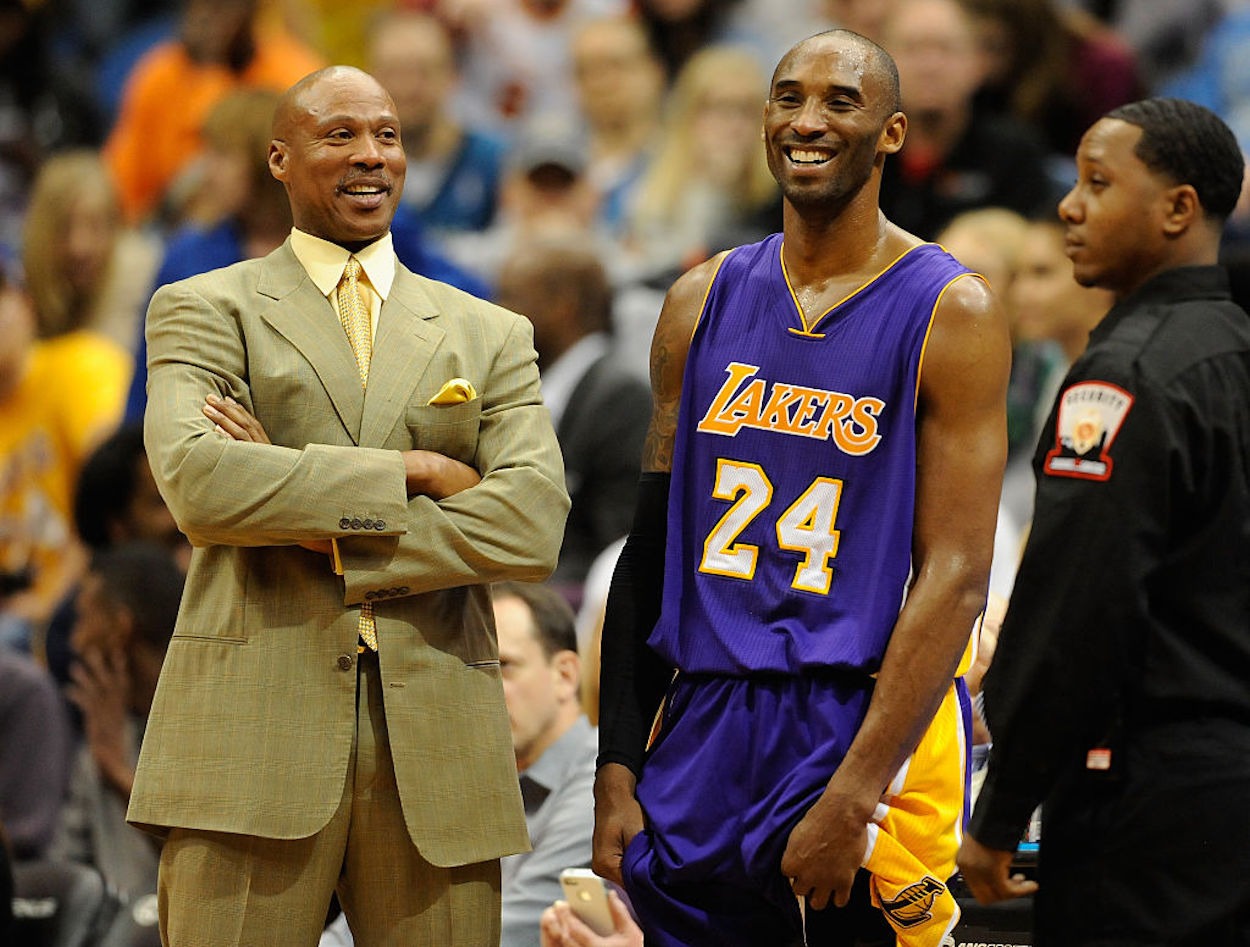 From day one, Bryant possessed incredible talent. When he reached the NBA, however, he needed to learn that even he had his limits.
"Kobe grappled to establish a small piece of turf on those early, veteran Lakers teams," Jackie MacMullan explained on an episode of The Ringer's Icons Club podcast. "[Jerry] West urged him to consider that less is more, but Kobe was in a hurry. And, as Byron Scott explains, his personality and his selfish play became a problem with his teammates."
The veteran guard recalled that Bryant didn't fit in with his teammates off the court. Things weren't much better on the hardwood, where the teenager "was still more into Kobe than he was about the team." Scott, however, wasn't going to sit idly by. Instead, he shared some advice with the rookie.
According to Jackie Mac, Scott spent countless hours talking with Kobe in the film room and on the bench. The message, however, had less to do with basketball and more to do with building relationships.
"It took him a while to understand that, listen, man, you need these guys," Scott recalled. "You know, as great as you are, you gotta learn that you're gonna need them. You're gonna need [Derek Fisher]. You're gonna need Shaq. You're gonna need Robert Horry. You're gonna need [Rick] Fox. You're gonna need all these guys."
Kobe seemed to learn his lesson and became a better teammate
Obviously, we can't hear Kobe's take on that interaction. Based on what others have said, though, we can conclude that he learned his lesson.
In 2013, Antawn Jamison took to the airwaves and explained what it was like playing alongside Bryant. While there were some challenges, the UNC product came away from Hollywood with a positive experience.
"Kobe will tell you," Jamison explained, according to ESPN's Dave McMeniman. "He's like, 'Look, you guys, as my teammates, yell at me. Let me know that you're open because I'm so programmed,' and this guy has told me this, 'I see nothing but that basket. You could be open, there could be three guys on me, but the only thing I see is that basket, so you have to tell me, Look, I was open. Or yell at me mid-play. That doesn't affect me at all, and I respect that.'"
In fairness, that might not sound like the easiest dynamic to step into, but you can pull Scott's lesson out of that quote. Even if it requires a bit of yelling, Bryant had apparently learned that his teammates could offer valid perspectives.
Jamison also discussed what the Black Mamba was like after games. Again, it doesn't sound like the healthiest dynamic, but there was clearly a team player inside of Kobe.
"It's great to be with him," Jamison continued. "I love a guy who expects so much from his teammates. He pushes his teammates. After games, we're traveling, guys are on their laptops, their iPads, watching movies, listening to music, this guy is watching film. He's breaking down situations. I'll be watching a movie, he'll tap me like, 'Come here.' He'll dissect plays like, 'This is what we got to do, me and you got to get this going.' I mean, this guy eats, sleeps basketball, and the only thing he wants to do is to win another championship, and I've never seen anybody as focused, as dedicated as Kobe."
The 2021-22 Lakers could have used Byron Scott's advice
Hearing Scott's advice, it's easy to focus on how to implement it on an individual level. Looking beyond Kobe, though, there's something we can all learn. Take, for example, the latest iteration of the LA Lakers.
While Scott was speaking about an individual player, we could posit Rob Pelinka and company as the Bryant in this situation. They already had LeBron James and Anthony Davis on the roster. Adding Russell Westbrook, it seemed, would lift them over the hump. Talent trumped defensive stability or overall roster depth.
As we all know, though, things didn't go according to plan. Thanks to injuries, Westbrook's overall struggles, and a lack of game-changing talent beyond their three biggest names, the Lakers crumbled. They failed to even qualify for the 2022 Play-In Tournament, and Frank Vogel has since lost his job. At this point, it's tough to see how things can get much better, barring some major roster reconstruction.
While talk of collective effort and role players might not seem sexy, it's incredibly important. Whether you're talking about sports or life, you can only make it so far on your own.
If that's a lesson that Kobe Bryant had to learn, we can all follow suit.