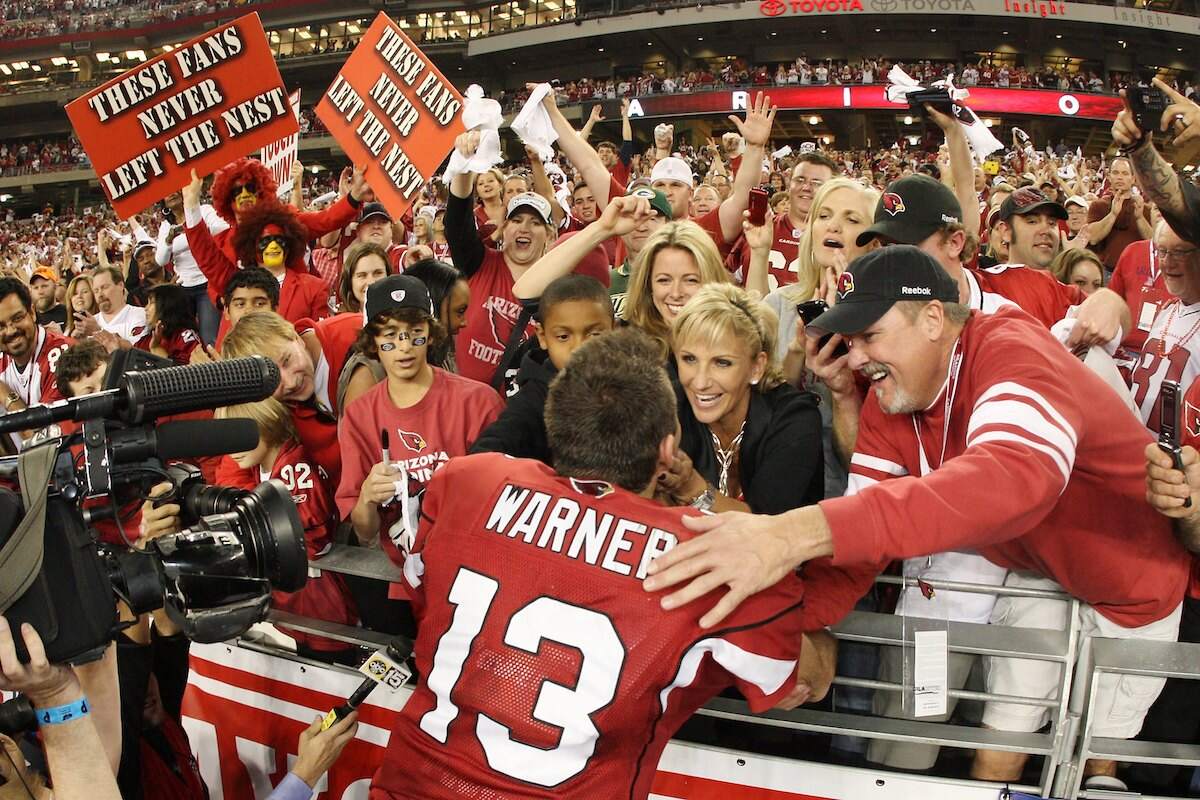 How Did Kurt Warner Meet Brenda Warner, His Wife of Over 25 Years?
Before Kurt Warner became a Super Bowl champion, he was a struggling college quarterback looking for direction ... and possibly a wife.
Former St. Louis Rams quarterback Kurt Warner didn't take the traditional route to achieving NFL glory. After being passed over in the 1994 draft, the University of Northern Iowa alum resorted to stocking the shelves at a local grocery store for minimum wage.
With perseverance and hard work, Warner finally got to make a name for himself in the pros, landing with the Rams in 1998. He built an illustrious career in the NFL, finishing the 2009 season wearing an Arizona Cardinals jersey.
Warner epitomizes the classic rags-to-riches story. Through all the trials and tribulations, one constant has been his wife, Brenda, who has been with him from the start. Now married for more than 25 years with a brood of children, we can't help but wonder who the woman is behind one of the greatest quarterbacks of our generation.
Kurt Warner meets his future wife
Before Warner became a Super Bowl champion, he was a struggling college quarterback looking for direction. In 1993, at the urging of a friend, he went to a local country-western bar for line dancing night.
As fate would have it, a chance encounter on the dance floor led the NFL great to his future wife. In an interview with People, Warner said, "Timing, fate, whatever you want to say, that dance ends with us partnered up." The 51-year-old explained, "I asked her to keep dancing, and that's really how this whole thing started, a chance meeting when she didn't want to go out, I didn't want to, and somebody forced us to go out, and all of this came from it."
At the time, Brenda Carney Meoni was 25 years old, working her way through nursing school. The mother of two young children was divorced and not looking for love. She was at the bar that night at the insistence of her mother, who encouraged her to get out more.
The couple married in 1997. That one night on the dance floor turned into 25 years of marriage, faith, and family.
The woman behind one of the greatest quarterbacks of all time
Meoni, who grew up in a small Iowa town, joined the Marines after graduating high school. According to CBN, "She wanted to help her parents, who were struggling financially, and didn't want to burden them with tuition payments." She married a fellow Marine, and the couple had a child, Zack.
When their son was four months old, her ex-husband accidentally dropped him, leaving Zack with partial blindness and brain damage. In 1990, she left the Marines to care for her child, receiving a hardship discharge.
Fan Buzz explains that after Meoni discovered her husband was cheating, she filed for divorce and moved in with her parents. With two young children and no income, the newly-single mother enrolled in nursing school and applied for food stamps. In 1996, more tragedy ensued when her parents were killed in a deadly tornado that ravaged their Arkansas town.
After marrying Warner, her life began turning around. The proud mother and wife is now an accomplished New York Times best-selling author, registered nurse, philanthropist, and speaker. She also founded the First Things First Foundation with her husband to promote Christian values and help those less fortunate while promoting her belief that family and faith always come first.
The couple also founded Treasure House, a Phoenix-based assisted living community that helps individuals with developmental disabilities.
Kurt and Brenda Warner's children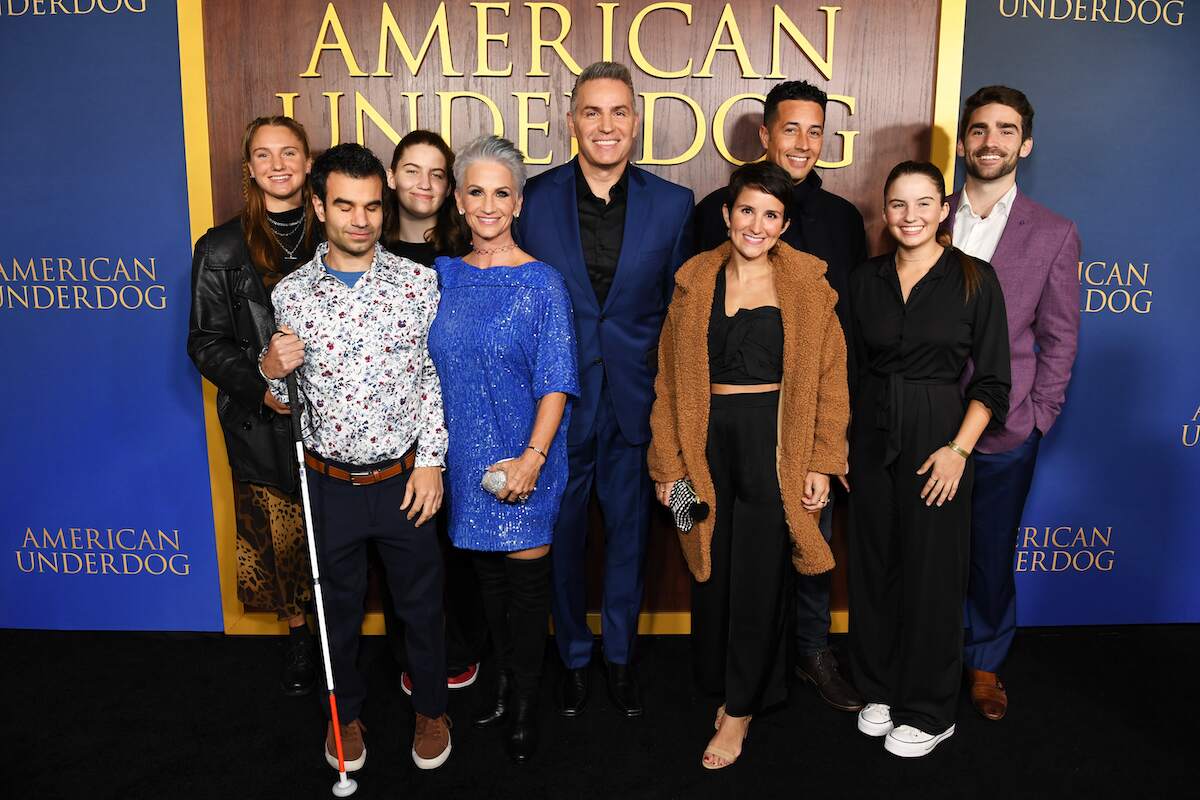 The football legend adopted Meoni's two children before getting married. In 2010, after the birth of his second child, the former quarterback announced his retirement. They went on to have another three children, for a total of seven kids, who now range in age from 16 to 32. The Warners also share two grandchildren.
The film American Underdog depicts the couple's inspirational story, with the plot summary on the website for the 2021 biographical movie reading, "Undrafted as a quarterback out of college, Kurt found himself stocking shelves in a grocery store to help support Brenda and their two kids, all while trying to hold onto his fading dream of becoming an NFL quarterback."
Warner later joined the NFL Network as an analyst and has an estimated net worth of $30 million.