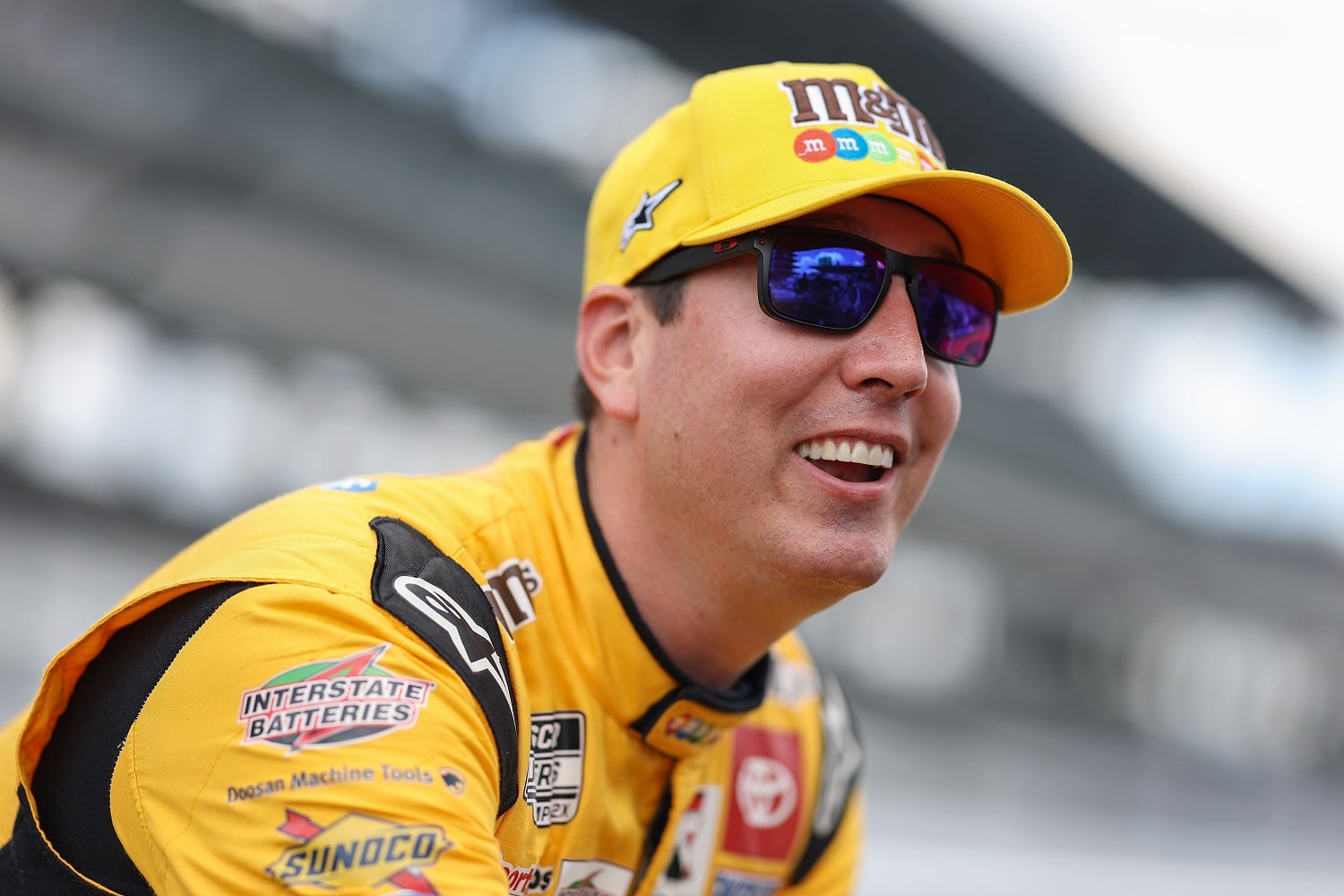 Larry McReynolds Thinks Kyle Busch Is Feeling the Pressure in 2023
Kyle Busch is coming off a one-win season but inherits a car that took three checkered flags in four months to end last season.
Is it possible for a 37-year-old veteran of 18 full-time seasons to feel pressure? In the case of Kyle Busch, NASCAR analyst Larry McReynolds thinks it's a given for the upcoming Cup Series season.
Busch has been a big Cup Series name for more than a decade, and now he's the biggest name changing teams this offseason.
Drivers will be under scrutiny in the Cup Series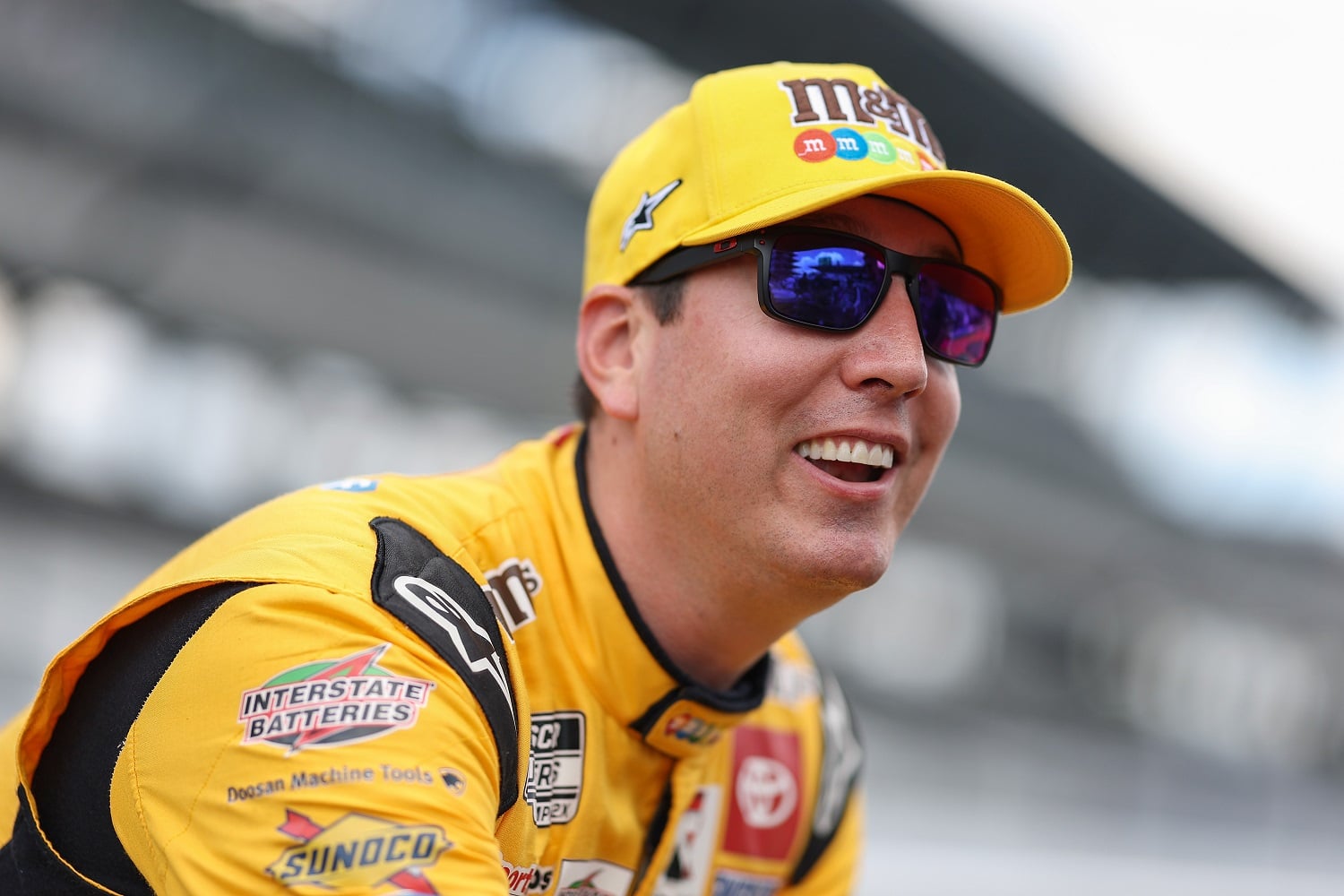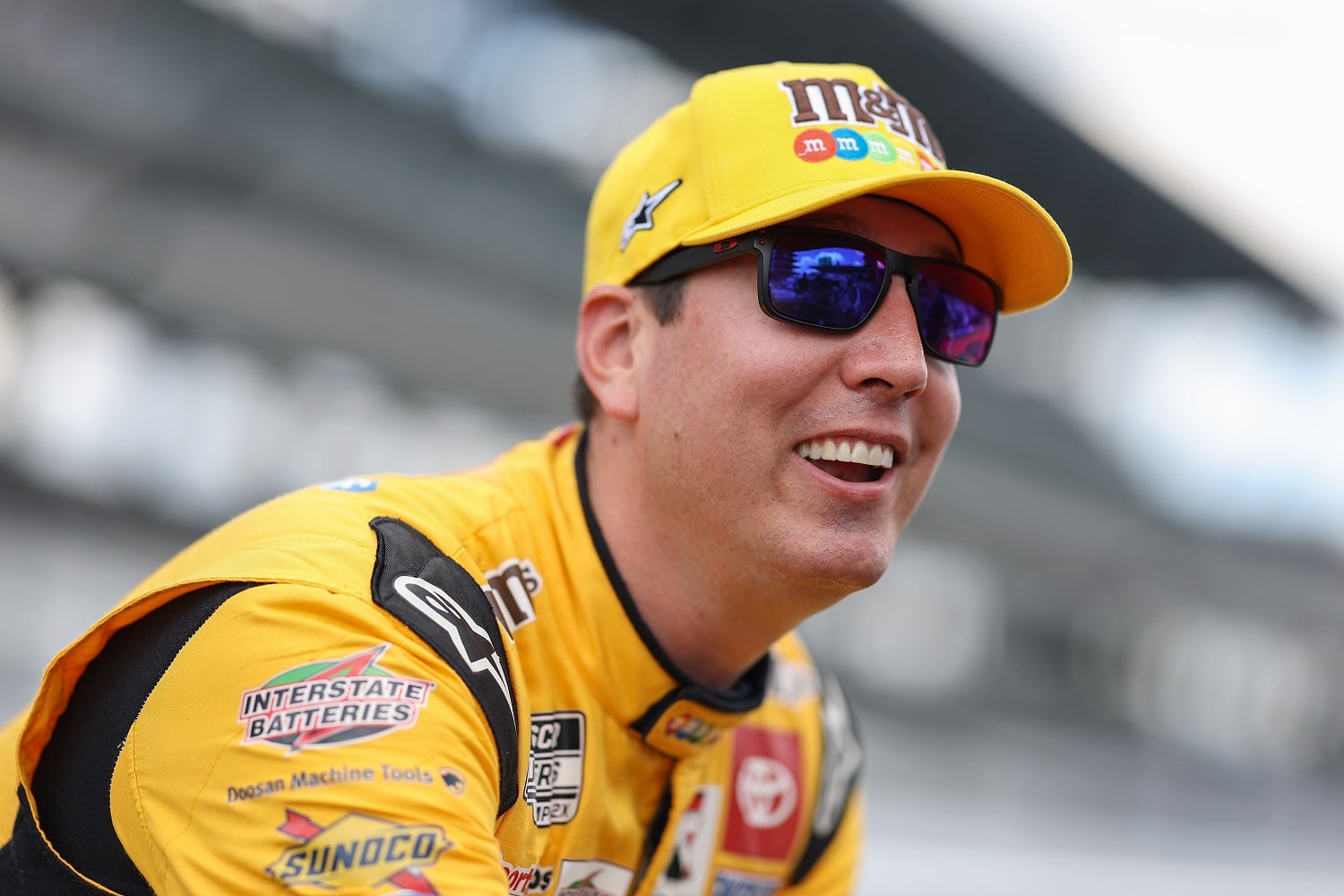 When the discussion turns to NASCAR Cup Series drivers feeling pressure in 2023, Kyle Busch's name is not one that tops most people's lists. For starters, Daniel Suarez and Alex Bowman should be feeling more anxiety than the two-time series champion.
Suarez broke through with his first win and a playoff appearance. However, new Trackhouse Racing teammate Ross Chastain was 2022's top driver story for winning, stirring up controversy with his aggressive racing, and pulling off the move of the century to reach the Championship 4. If Chastain gets out of the gate quickly in 2023 and Suarez doesn't, the 30-year-old from Monterrey, Mexico, becomes Art Garfunkel to Chastain's Paul Simon.
Bowman enters his contract year at Hendrick Motorsports possessing a respectable resume but coming off a one-win season interrupted by a concussion. He is on the most successful team in history and trying not to become Ringo alongside John, Paul, and George. Bowman owns more job security than some critics think, but he may need wins to snag that contract extension.
That's why it's hard to think of a 60-race winner like Busch feeling pressure. Still, Larry McReynolds' take has some validity to it.
Larry McReynolds thinks Kyle Busch is feeling the pressure
Tyler Reddick's midseason decision set off the Cup Series dominoes last year. When it was over, Reddick landed at 23XI Racing a year early, Kurt Busch left full-time racing, Kyle Busch joined Richard Childress Racing, and Xfinity Series champ Ty Gibbs moved up to the top tier of NASCAR competition.
Consequently, weekly comparisons between Reddick and Kyle Busch will be a staple of conversation. Fox Sports racing analyst Larry McReynolds thinks Busch is the driver of the two experiencing more anxiety.
"Whether Kyle Busch stayed at Joe Gibbs Racing, went to Richard Childress Racing, or went to Kyle Busch Motorsports, he's feeling some pressure," McReynolds said on the network's New Year's Day preview show. "The man has 60 Cup wins, and you think about that '8' car where he's going. They won three races in the second half of 2022.
"In the last two seasons, Kyle Busch has three wins. That man has not won on asphalt since June of 2021 – over a year and a half."
Reddick won three times over the final four months last season. His No. 8 Chevy was also a runner-up four times in 2022, so Busch is inheriting a quality car and could reasonably be expected to make something of the opportunity.
Others are optimistic about Kyle Busch in 2023
Fellow Fox Sports analysts Clint Bowyer and Jamie McMurray both pushed back on Larry McReynolds for his take that Kyle Busch will be feeling the pressure. Busch is 37, and McMurray pointed to the success Jimmie Johnson and Kevin Harvick experienced into their early 40s.
"It'd be one thing if you were going to Richard Childress Racing three or four years ago. I wouldn't feel as optimistic," McMurray said. "But I think because of the new car and how all the Chevy teams have collaborated … that is on Kyle Busch's side."
Bowyer spent his first six Cup Series seasons driving for RCR. He thinks Childress, who put aside his legendary spat with Busch to make the hire, is excited to have a driver with a successful history on board.
"Putting Kyle Busch in this car is the Dale Earnhardt driving style that he's used to having behind the wheel," Bowyer said. "Now, if they can keep their watches on and get through the end of the year, I think they're going to be a force to be reckoned with and we're going to see a lot of Kyle Busch and Richard Childress."
Got a question or observation about racing? Sportscasting's John Moriello does a mailbag column each Friday. Write to him at [email protected].