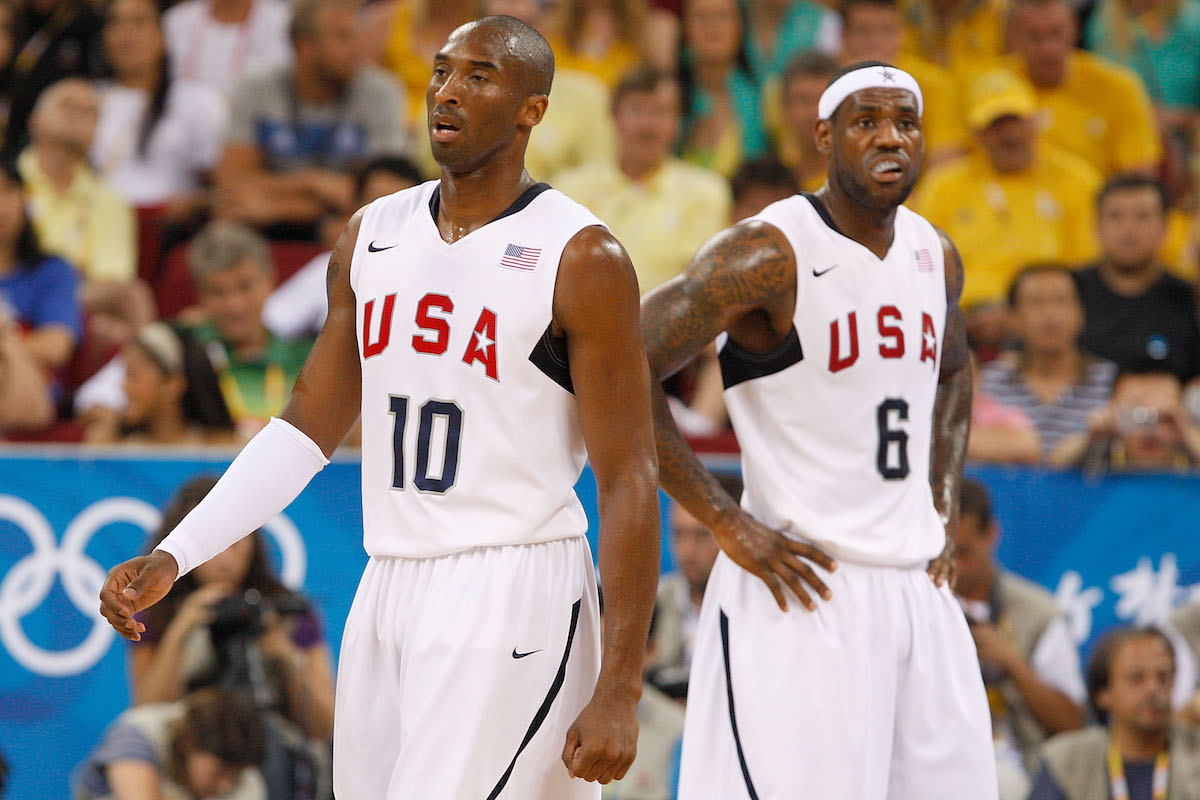 LeBron James Couldn't Hold Back an Expletive About Kobe Bryant's Olympic Shot Selection
LeBron James once turned to Mike Krzyzewski in an attempt to tone down Kobe Bryant's Olympic shot selection, and he used some choice language in the process.
Kobe Bryant, NBA legend that he was for the Los Angeles Lakers, dazzling teammates, fans, and opponents alike with his shot-making prowess and fearsome on-court attitude, could also create a bit of friction with his shot selection. He had a certain penchant for taking the toughest looks imaginable, both at opportune and inopportune times. Sometimes it paid off; sometimes the habit created tension.
During the 2008 Olympics, LeBron James fell into the latter category and bubbled over in a story only recently revealed by sportswriter Ian O'Connor in his new book, "Coach K: The Rise and Reign of Mike Krzyzewski."
Fourteen years after the fact, it's tough to believe three men with such notable egos — deserved due to their tremendous accomplishments, of course — actually managed to find a positive resolution to a situation that could have gone south quickly.
LeBron James, Kobe Bryant, Coach K, and a tale of shot selection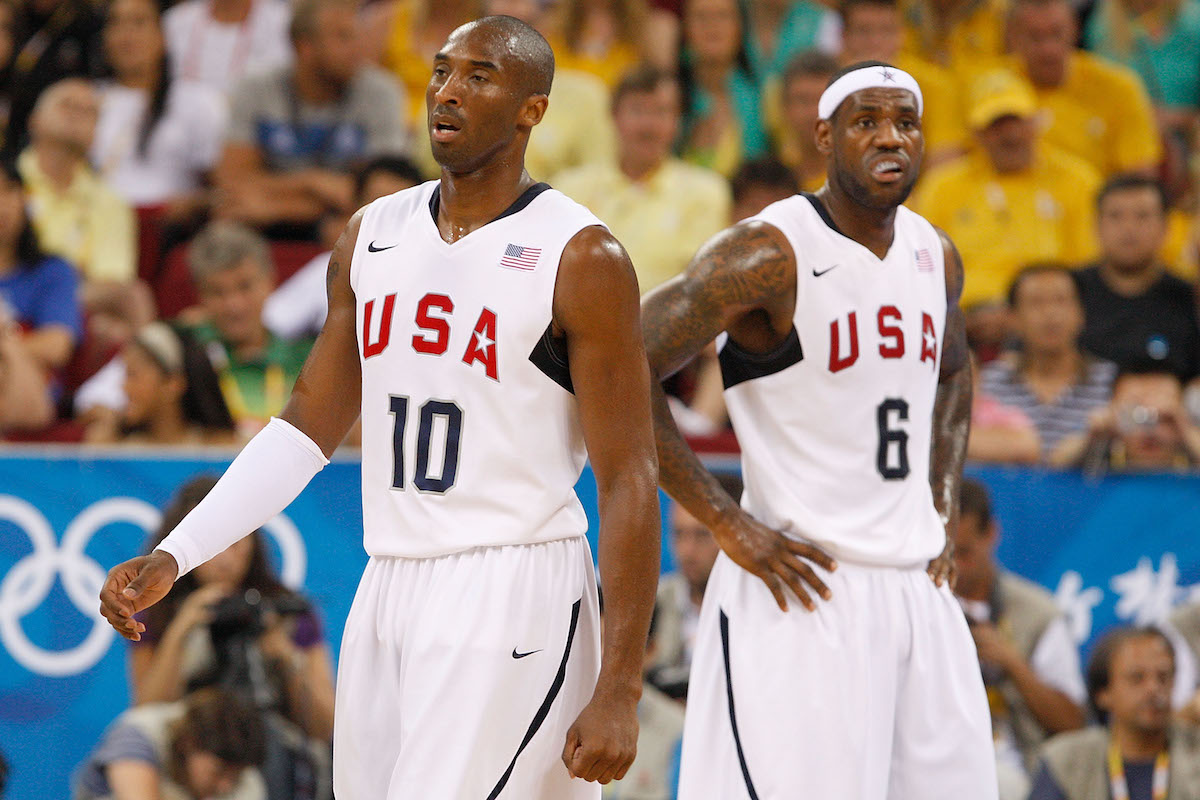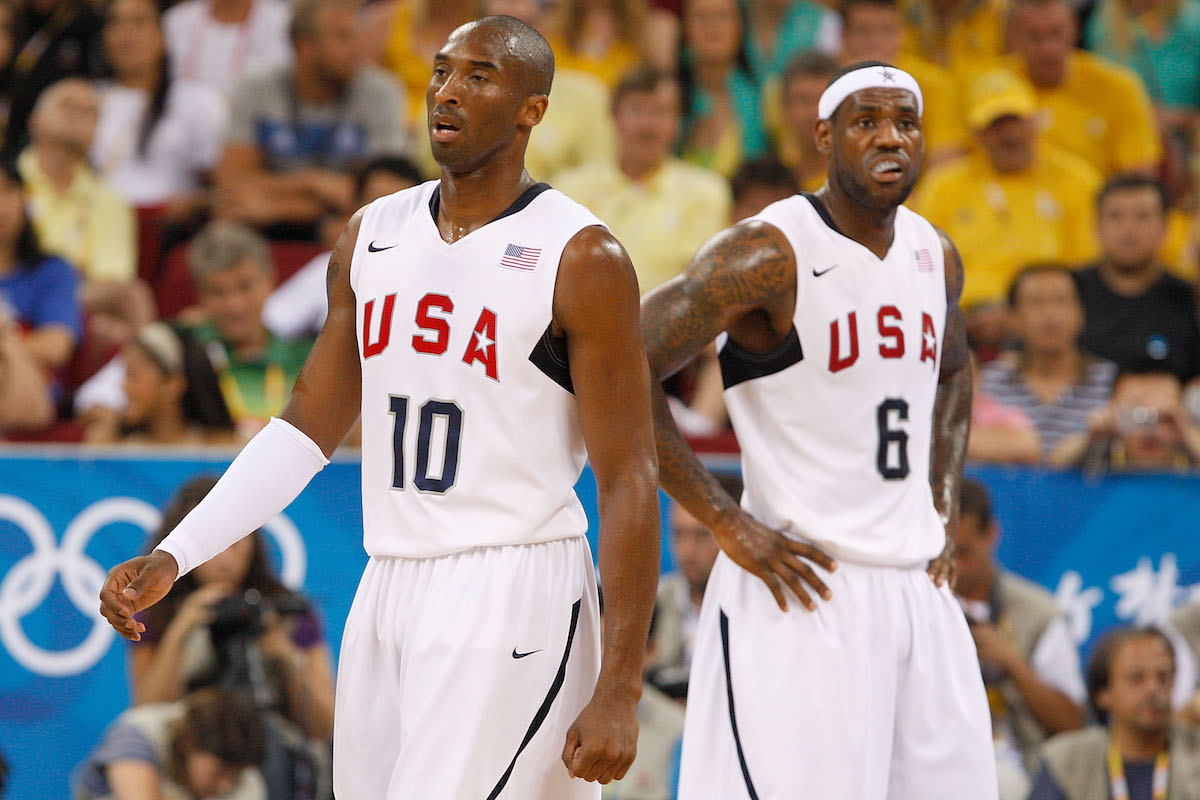 Bryant was at his NBA peak, coming off a 2007-08 season in which he'd averaged 28.3 points, 6.3 rebounds, and 5.4 assists while winning the first and only MVP of his career. The United States had predictably been having its way with the overmatched international competition in Beijing, and the Mamba had started to challenge himself by taking increasingly difficult shots — "apparently bored," as O'Connor put it, per an excerpt published on Sports Illustrated.
James, for all the success he's had in the NBA and for all the drama he's created when serving as a de facto general manager, has never been one to stand for basketball that isn't played within the flow of the offense. Presumably, that was especially true on an outfit billed as the "Redeem Team" that preached squad-wide accountability as it attempted to make up for the disappointing bronze medal earned four years earlier in Athens.
"Everyone knew it," an anonymous Team USA staffer told O'Connor about Bryant's method of overcoming in-game boredom. "They know when another player is being selfish. Players can police themselves, but in this instance, as LeBron was coming out of the game, he said to Mike, 'Yo, Coach, you'd better fix that motherf*****,' as he walks by. He was talking about Kobe."
A nervous Mike Krzyzewski told James he'd take care of the situation, and he did indeed meet with Bryant. With video examples, he called the Lakers star's choices "bulls*** shots," which prompted an unexpected apology from the Mamba and a noted shift in his playing style.
The 2008 Olympic men's basketball team went on to thrive
LeBron James' comments, which reportedly came during an 87-76 victory over Australia on Aug. 5, 2008, could have brought a lack of the desired accountability to the forefront, created friction between the two biggest stars on the team, and led to Olympic disaster. If anything, that feels like it should have been the likely outcome.
James hadn't yet become the vocal leader he is today, as shown by the simple fact he needed to go to an intermediary to solve the issue. Even Krzyzewski, already a legendary coach for Duke basketball, was nervous to talk to Bryant; that's how much of a global megastar the Lakers legend was at this stage of his career.
And it's not like Bryant himself was ever known for his humility. He'd recoiled at far less egregious occurrences during his younger days in the Purple and Gold.
Instead, everything … worked out.
Bryant apologized, and though he still took the occasional hero-ball jumper in Beijing, the Redeem Team went on to earn a gold medal in decisive fashion with a 118-107 victory over Spain in the title game.
That victory over Australia was an exhibition match prior to the start of the preliminary round, and the Los Angeles 2-guard thrived in the games that counted.
He averaged 15.0 points, 2.8 rebounds, and 2.1 assists while shooting 46.2% from the field and 32.1% from downtown. Perhaps most notably, he shared the ball as part of an egalitarian system in which Dwyane Wade (16.0), James (15.5), Carmelo Anthony (11.5), and Dwight Howard (10.9) all averaged double-digit points.
Apparently, Coach K really did "fix that motherf*****."