LeSean McCoy Explains the Major Change in NFL Players Over the Last 12 Years: 'Everybody's Entitled'
It was 12 years ago when LeSean McCoy entered the NFL as a second-round pick of the Philadelphia Eagles. Three running backs were taken ahead of him, but McCoy lasted longer than all of them and had himself quite an NFL career.
During that 12-year span, McCoy saw many changes in the game. He saw change in the players as well. During a recent podcast, McCoy, who played last season as a member of the Tampa Bay Buccaneers, revealed what he believed was the biggest change in the players – entitlement.
LeSean McCoy was one of the best in the business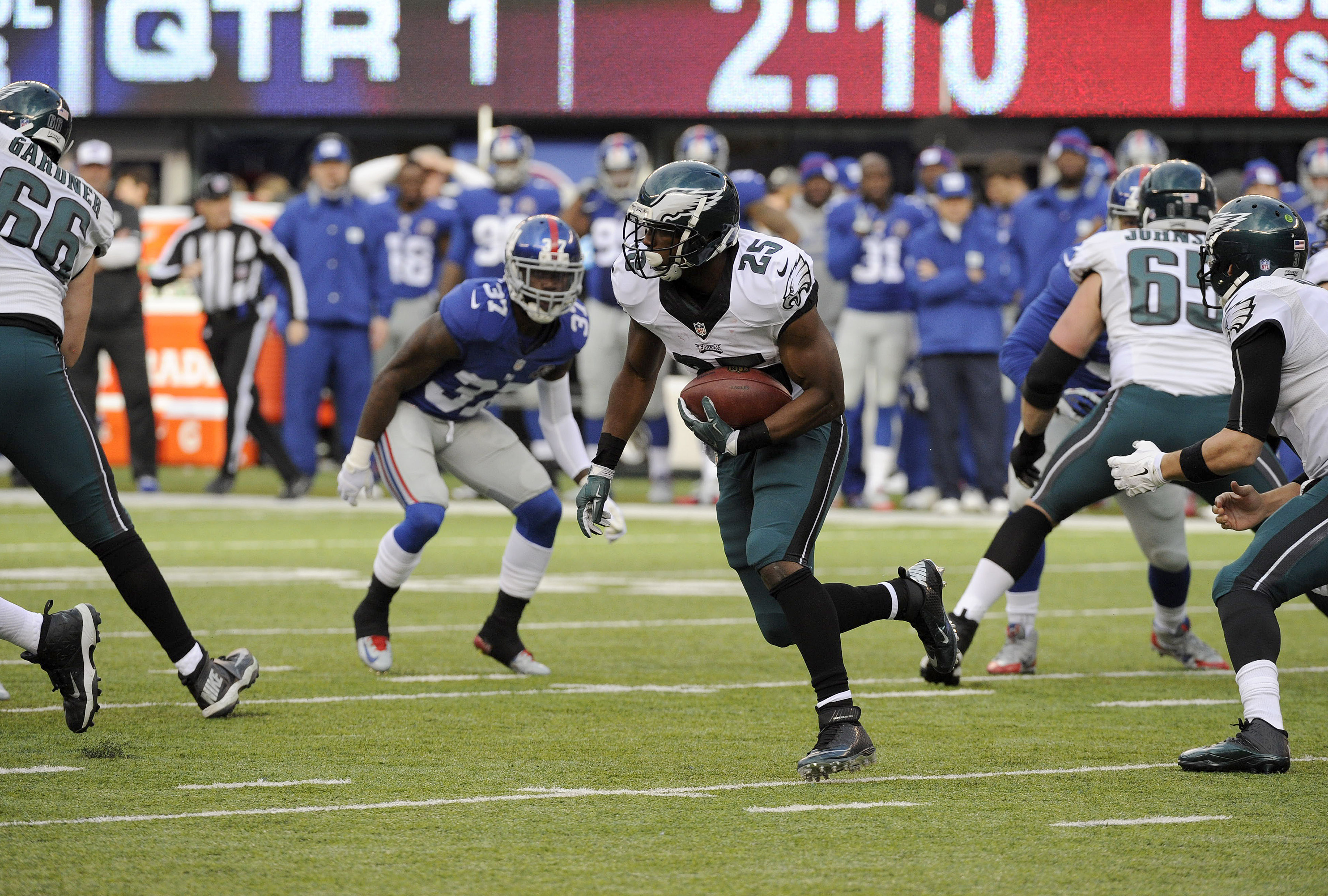 It didn't take long for McCoy to show he was the best running back in the 2009 NFL Draft. After starting just four games as a rookie, he had his first 1,000-yard season in his second year. By his third season, he made the first of his six Pro Bowls by leading the NFL with 17 rushing touchdowns.
McCoy spent six seasons with the Eagles. Philadelphia traded him to the Buffalo Bills before the 2015 season. McCoy and Chip Kelly, hired to replace Andy Reid after the 2014 season, clashed and the running back was sent to Buffalo in exchange for linebacker Kiko Alonso.
He played four seasons in Buffalo, earning Pro-Bowl honors the first three years. McCoy reunited with Reid with the Kansas City Chiefs in 2019 before playing last year with the Super Bowl champion Buccaneers.
For his career, McCoy racked up 11,102 yards on the ground and 73 rushing touchdowns. He was a pass-catching threat out of the backfield with nearly 4,000 receiving yards and 16 touchdown receptions.
LeSean McCoy calls today's players 'entitled'
During a recent appearance on the Endless Hustle podcast, McCoy talked about life in the NFL. He spoke about many of the changes he's seen over the years and said it would be much easier to play today than when he started 12 years ago.
"I think football is a lot easier (today)," he said. "It's not as physical. I played with guys who were mean and dirty. If they heard you were on the injury report, they would dive on whatever the injury (report) showed."
He then talked about the new wave of players in this NFL era.
"I think everybody's entitled," he said. "With social media, that's the main thing. It's not, I want to be the greatest anymore. It's like I want to be really good, make some money, but I want to be really popular."
He made it clear he wasn't putting down individual players. He said it's the new normal in the NFL.
"It's an era thing so I'm not knocking them," he said. 'Everything is about a brand and promoting it.
"Sometimes they just forget about playing ball. Some guys get lost in that, trying to be this megastar off the field. They forget to be the megastar on the field."
McCoy said the young guys today don't know how it feels to 'go through growing pains'
According to McCoy, the young guys in today's NFL have it easy. The workouts are easier. The rules of the game make it much safer. He said players today never experience "growing pains."
"It's different now," he said. "You get offended so fast. They don't know how it really feels to go through those growing pains. I remember when I got to came when I was a rookie. We had to do two-a-days. That's hitting – in the morning and the afternoon. That was real. Now it's so easy.
Despite the lack of physicality, McCoy said it's good for the game because it's making it much safer.
"I'm not complaining because it's changed my life and my family's life forever," he said.
All stats courtesy of Pro Football Reference.
"