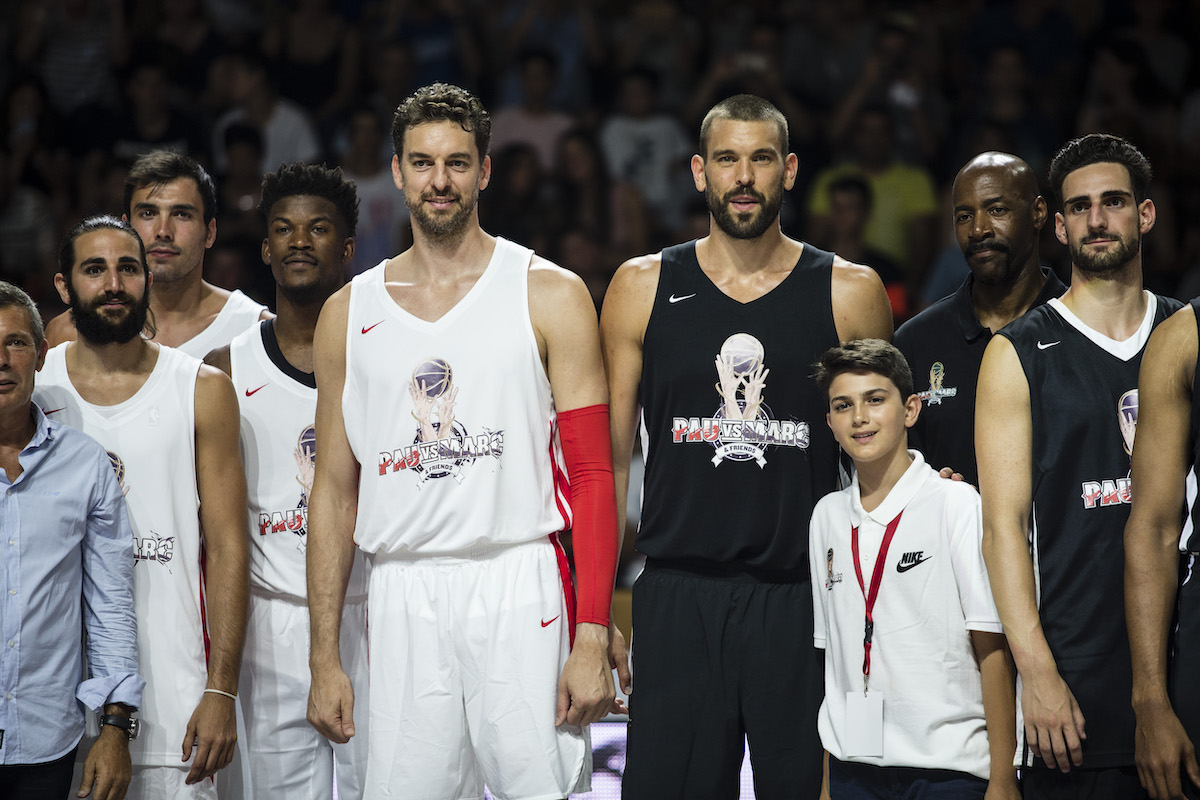 Marc Gasol or Pau Gasol: Which Brother Is the Better NBA Player?
Marc Gasol and Pau Gasol's styles of play were very different, but the brothers made an impact on the NBA. So who was the better NBA player?
Pau and Marc Gasol are two of the best big men during this NBA era. Their two styles of play were very different, but the brothers have made a significant impact on the league over the last two decades. Both Spanish athletes have lifted the Larry O'Brien trophy and earned a spot in the NBA's history books. Let's look at both of their careers and answer the question: Who was the better NBA player?
Is Pau Gasol headed to the Hall of Fame?
Entering the league with the infamous 2001 NBA draft (spearheaded by Kwame Brown) with the No. 4 pick, Pau made an immediate contribution to a struggling Memphis Grizzlies franchise. 
As a rookie, he averaged 17 points and nine rebounds per game while making the All-Rookie team and earning the 2002 Rookie of the Year award. He would continue to be one of the best bigs in the NBA for six and a half seasons before a trade to the LA Lakers would forever change his career trajectory.
Since the departure of Shaquille O'Neal, Lakers superstar Kobe Bryant always wanted a second piece to help him win another championship. Pau became that missing piece, and he shined in Phil Jackson's triangle offense.
His first two full seasons with the Lakers (2008-2010) saw him average 18 points and 10 rebounds per game, as he helped them win back-to-back championships. He would also earn All-star nods in both of those seasons, and would end up with six for his career. 
After leaving the Lakers Pau would sign with the Chicago Bulls, becoming an All-Star in two consecutive seasons at the age of 34 and 35 from 2013-15. Pau would play two very good seasons with the Spurs during the tail end of his career, before retiring with the Bucks after the 2018-19 year concluded.
In total, he earned six All-Star selections, won two championships, and earned four All-NBA nods.
Marc Gasol's NBA career compared to big brother Pau Gasol
Not to be outdone by his older brother, reports Land of Basketball, Marc would also become a staple of the Memphis Grizzlies' history. Selected in the second round of the 2007 draft class with the No. 48 pick, he spent the next season finishing out his contract in Spain. When he arrived in Memphis, he put up 12 points and seven rebounds per game as a rookie, making the All-Rookie team.
Marc, along with Zach Randolph and Tony Allen, would help personify the grit and grind style of play the Grizzlies would become known for. Their tough defensive presence helped Marc win the 2013 NBA Defensive Player of the Year award as he averaged almost two blocks per game. That season he had a defensive wins share of 5.4, easily the highest of his career.
He would continue his career in Memphis until the middle of the 2018-19 season, where he was traded to the Toronto Raptors, who were clearly lacking a defensive force up front on their way to a championship. 
Marc really heated up in the playoffs, averaging nine points per game as Toronto easily dispatched the Warriors, earning the franchise it's first NBA championship.
Did Marc or Pau have the better NBA career?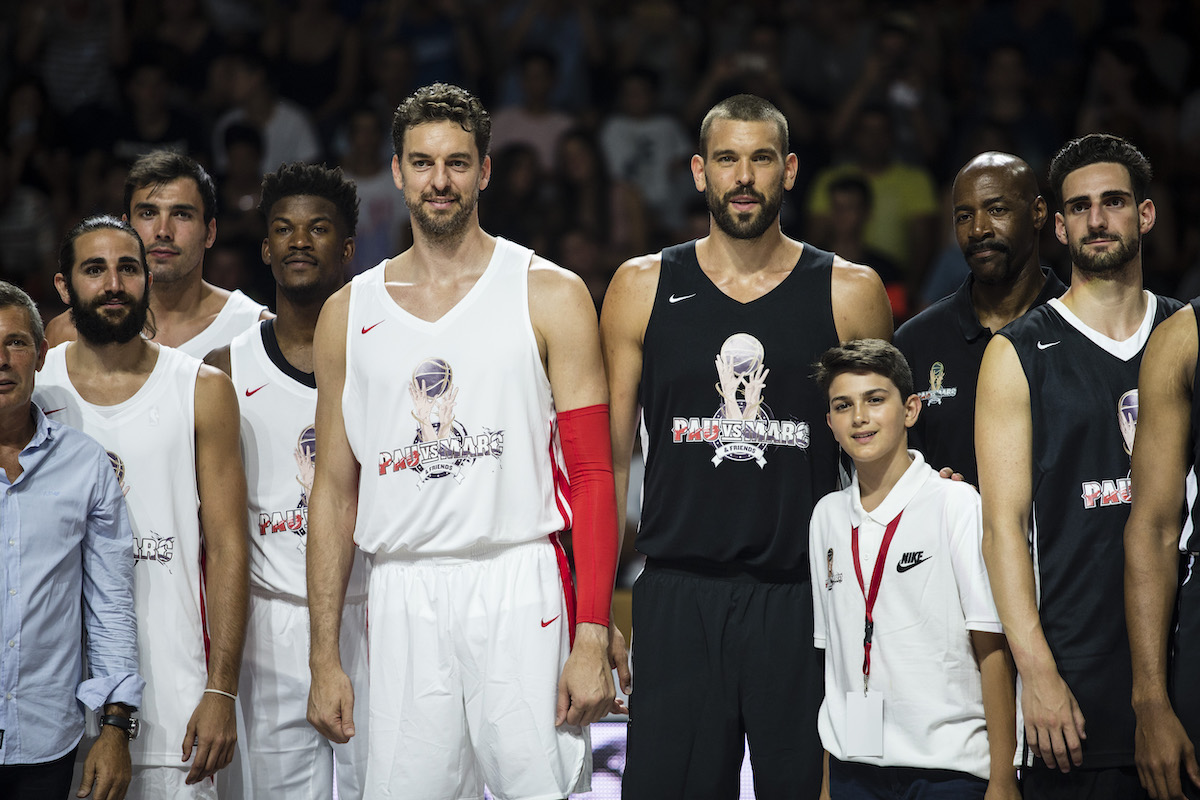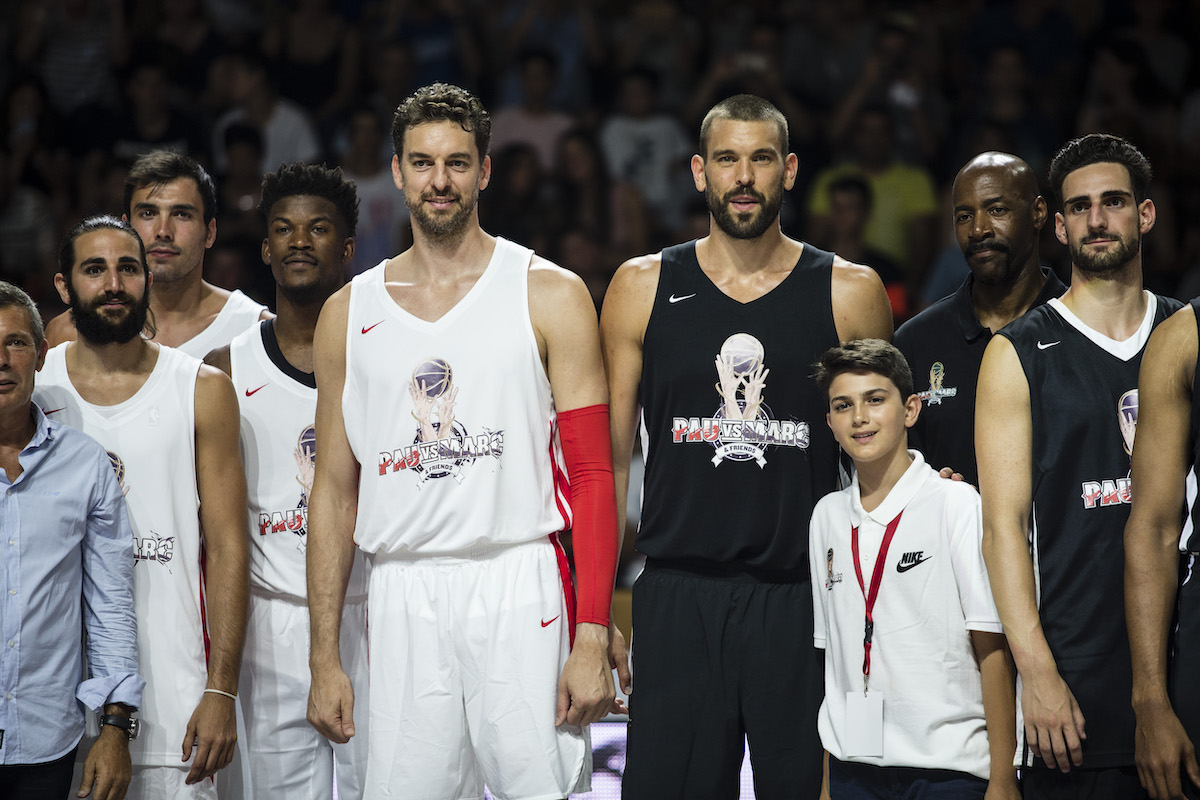 Looking at both of their careers, we have to go with big brother Paul. He averaged 17 points and nine rebounds per game for his career, compared to Marc averaging 14 and seven. He also won one more championship and doubled him up on All-Star nods (six for Pau compared to three for Marc) and All-NBA teams (four to two).