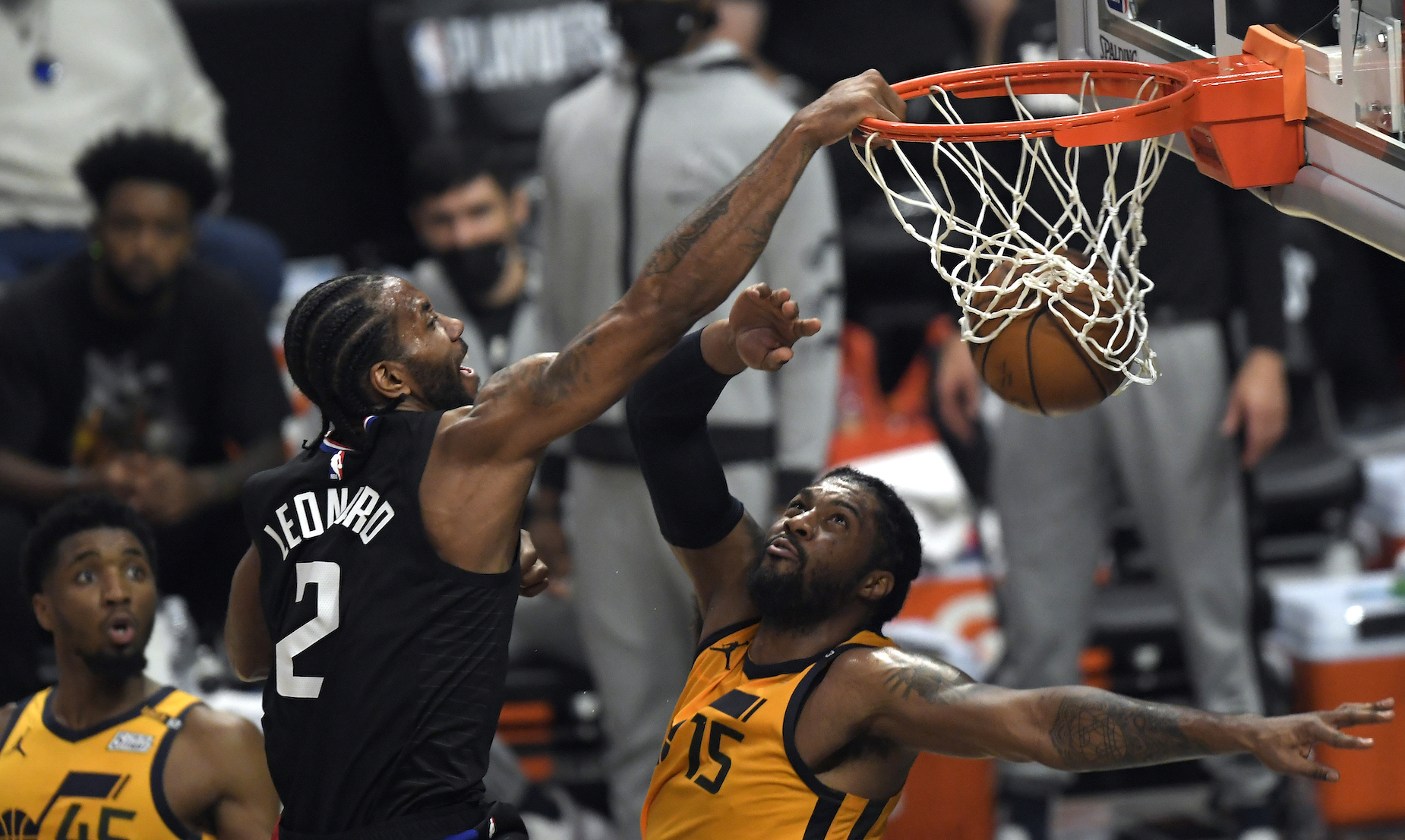 Michael Jordan Paid Kawhi Leonard the Ultimate Compliment During a 2017 Basketball Camp: 'He's the Best Two-Way Player in the Game'
Kawhi Leonard may be a soft-spoken NBA star, but he clearly caught Michael Jordan's attention.
As far as NBA stars go, Kawhi Leonard isn't exactly the norm. The Los Angeles Clippers forward doesn't have much time for quotes, trash-talking, or social media; he plays defense with the intensity of a walk-on trying to prove his worth and once panicked over losing his coupons for free chicken wings. Those differences, however, haven't stopped him from catching the eye of just about everyone involved in professional basketball, including Michael Jordan.
During the summer of 2017, His Airness was holding court at a basketball camp and paid the forward an incredible compliment. While it's possible that his opinion has changed since then, Jordan called Leonard "the best two-way player in the game."
Michael Jordan isn't the nicest guy when it comes to basketball
Even though he retired from professional basketball in the early 2000s, Jordan still stands tall in the collective mind of NBA fans. While the Chicago Bulls legend accomplished plenty of incredible feats on the hardwood, he won't be remembered as the nicest guy ever to lace them up.
While some of MJ's habits, like trash-talking the opposition, stemmed from his famous will to win, the star also possessed incredibly high standards. Steve Kerr, who famously absorbed a punch from His Airness during a Bulls practice, once told Bill Simmons that working with Jordan was akin to passing a test. If you could handle everything he threw at you, you'd be ready to thrive under any amount of in-game pressure.
Jordan himself addressed that reality during one of the climactic moments of The Last Dance. Even if you believe the legend wasn't going to be completely honest about his reputation, we did get to hear His Airness speak directly to how he treated his teammates.
"Winning has a price," Jordan said, according to an ESPN write-up. "And leadership has a price. So I pulled people along when they didn't want to be pulled. I challenged people when they didn't want to be challenged. And I earned that right because [other] teammates came after me. They didn't endure all the things that I endured. Once you joined the team, you lived at a certain standard that I played the game. And I wasn't going to take anything less."
His Airness once had incredible praise for Kawhi Leonard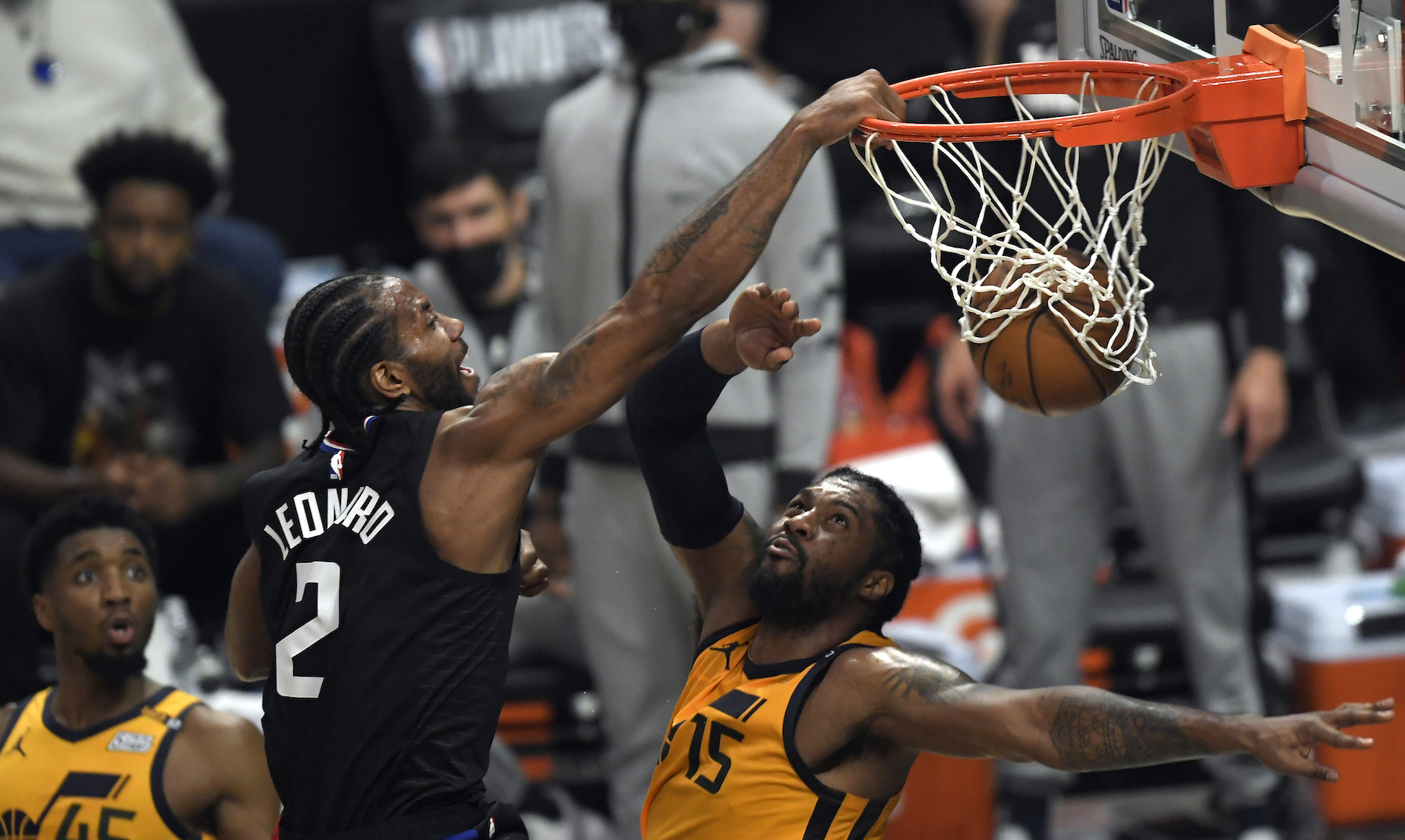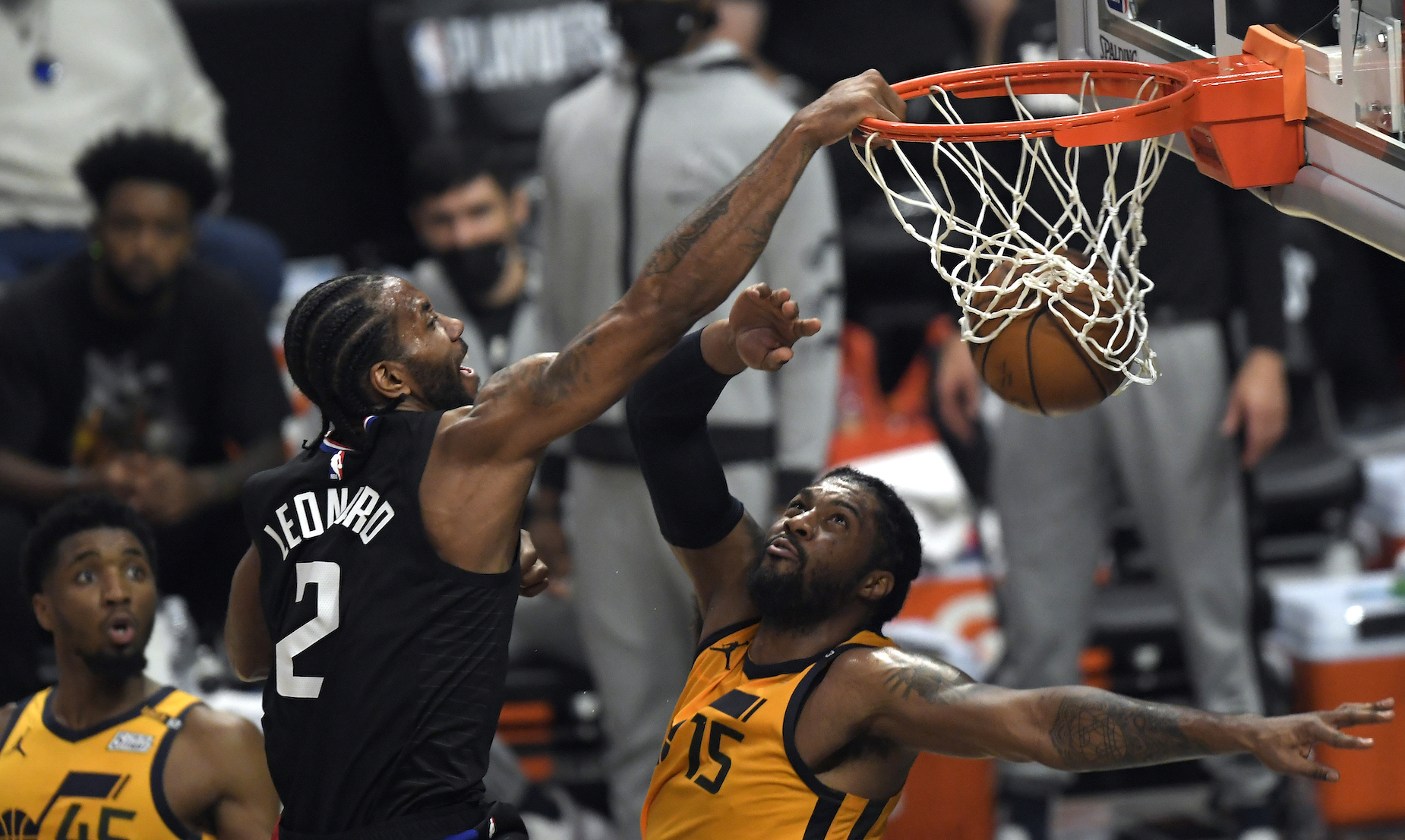 Even after he retired, Jordan didn't instantly soften his positions. Around his 50th birthday, for example, His Airness spent some time with Wright Thompson for an ESPN feature and said that only four modern players — Kobe Bryant, LeBron James, Tim Duncan, and Dirk Nowitzki — were capable of thriving in his era.
Assuming that conversation happened in late 2012 or early 2013, it's understandable that Kawhi Leonard didn't make the cut. The forward only entered the NBA in 2011 and didn't emerge as a legitimate star until several years later. With that being said, Jordan did eventually take notice.
During the summer of 2017, Jordan addressed a group of children at a basketball camp. While the context isn't 100% clear — a Facebook video from SPURS Uncensored (H/T Bleacher Report) seems to suggest that MJ was fielding a question about Leonard's defense — we can hear the NBA legend pay Kawhi a pretty high compliment.
"He's the best two-way player in the game right now," Jordan told the assembled campers.
Admittedly, the context could have affected Jordan's comments; even the most ruthless competitor around probably wouldn't tell a child that their favorite player was awful. Even with that consideration, though, MJ's personality, combined with the fact that Leonard was already a highly-regarded player by 2017, suggests that the praise was genuine.
It's safe to assume that Kawhi Leonard is still impressing Michael Jordan
Since MJ made that comment in 2017, it's possible that he's changed his tune during the past several years. For all we know, maybe His Airness currently thinks that Giannis Antetokounmpo is the best two-way player around. In the interim, though, Leonard has continued to receive plenty of praise.
While his time in Hollywood hasn't exactly followed the dream script, Kawhi has continued to do it all since joining the Clippers. Since leaving Toronto, the forward has averaged 26.0 points, 6.8 rebounds, and 5.0 assists per outing. He's also earned a spot on the All-Defensive Second Team in both 2020 and 2021, despite some injury issues.
Beyond those on-court efforts, Leonard is known to be one of the hardest workers in the entire association; a quick Google search will return tales of Kawhi spending hours in the gym and transforming himself from an energy guy into a legitimate star. That work ethic would strike a chord with His Airness, who was famously willing to do whatever it took to gain an extra advantage on the hardwood.
In all likelihood, Michael Jordan isn't going to appear in front of a microphone and clarify his feelings about any one player. Based on everything we know of both men, though, it's safe to assume that MJ appreciates what Kawhi Leonard is doing.
If we know anything about His Airness, after all, it's that he respects those who put in the work en route to success.
Stats courtesy of Basketball-Reference