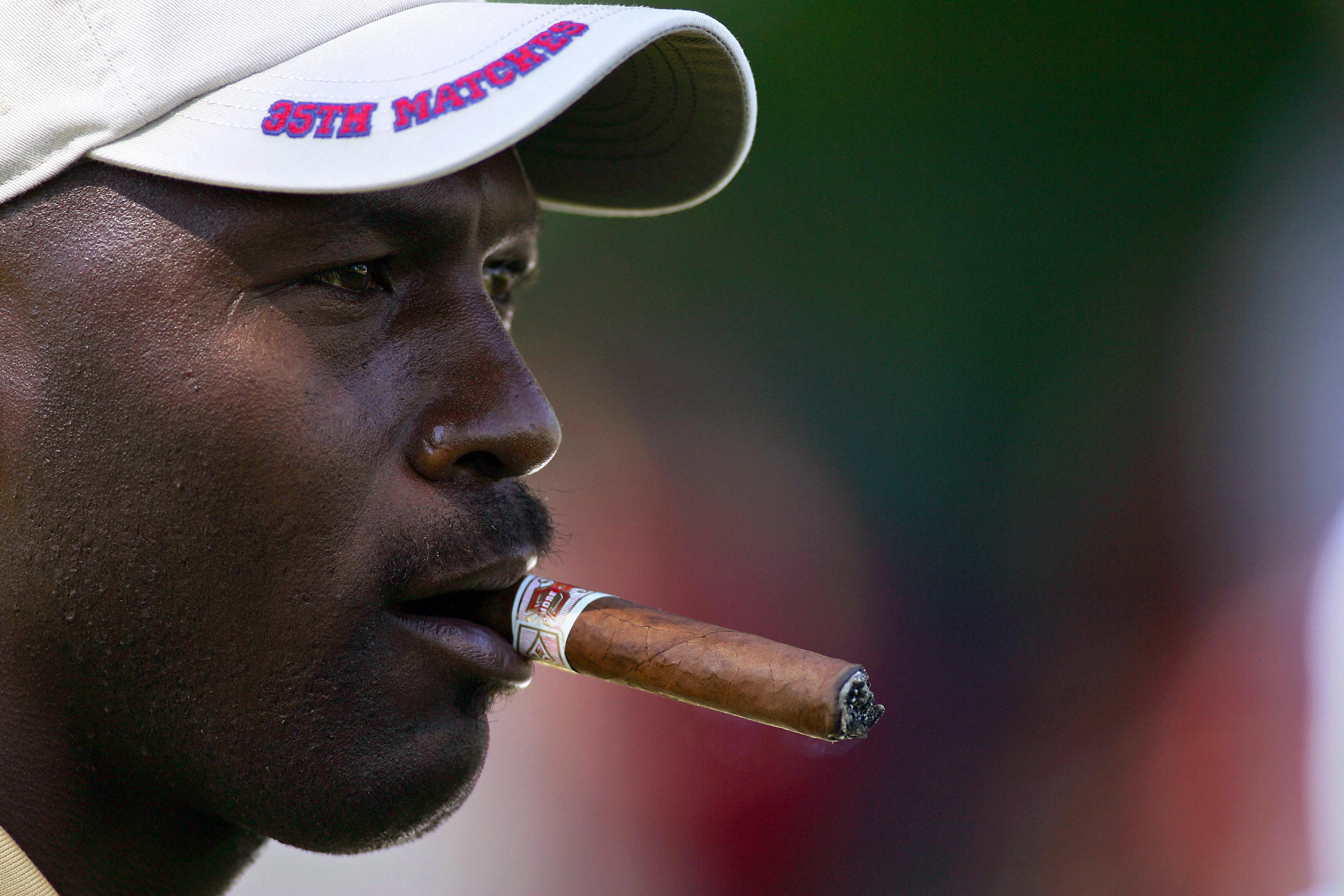 Michael Jordan's Favorite Cigars Cost Almost $500 for a Box
Michael Jordan has become accustomed to the finer things. One of those luxuries is cigars, and he only smokes the best.
Legendary NBA player Michael Jordan is undisputedly one of the greatest athletes ever. Now, the former Chicago Bulls star watches the game from the Charlotte Hornets owner's office. With a net worth of $1.6 billion, the business tycoon earns most of his money through a longstanding deal with Nike.
Naturally, Jordan has become accustomed to the finer things. One of those luxuries is cigars, and he only smokes the best. He's developed a daily habit of smoking and has no problem paying $500 a box for his favorite cigars.
Michael Jordan always has a cigar in his mouth
Jordan is a well-known lover of a good cigar and has been smoking daily since 1993, according to the Robb Report. Now that he is no longer on the courts, he admits to smoking as many as six cigars a day. Whether on the golf course, fishing, sitting in a locker room, or playing cards, the GOAT usually has a cigar in his mouth.
Even during his playing days, the Bulls star was known to be a cigar smoker. Jordan appeared twice on the cover of Cigar Aficionado. He sat down for an unprecedented one-hour interview with the editor and publisher of the magazine, Marvin Shanken.
He explained that he "started smoking a cigar going to the games. In 1993. It became a ritual for every home game." The basketball legend said, "It became such a relaxing thing to do… each and every day for a home game, I smoke a cigar. I wanted that feeling of success and relaxation. It's the most relaxing thing."
Jordan has expensive taste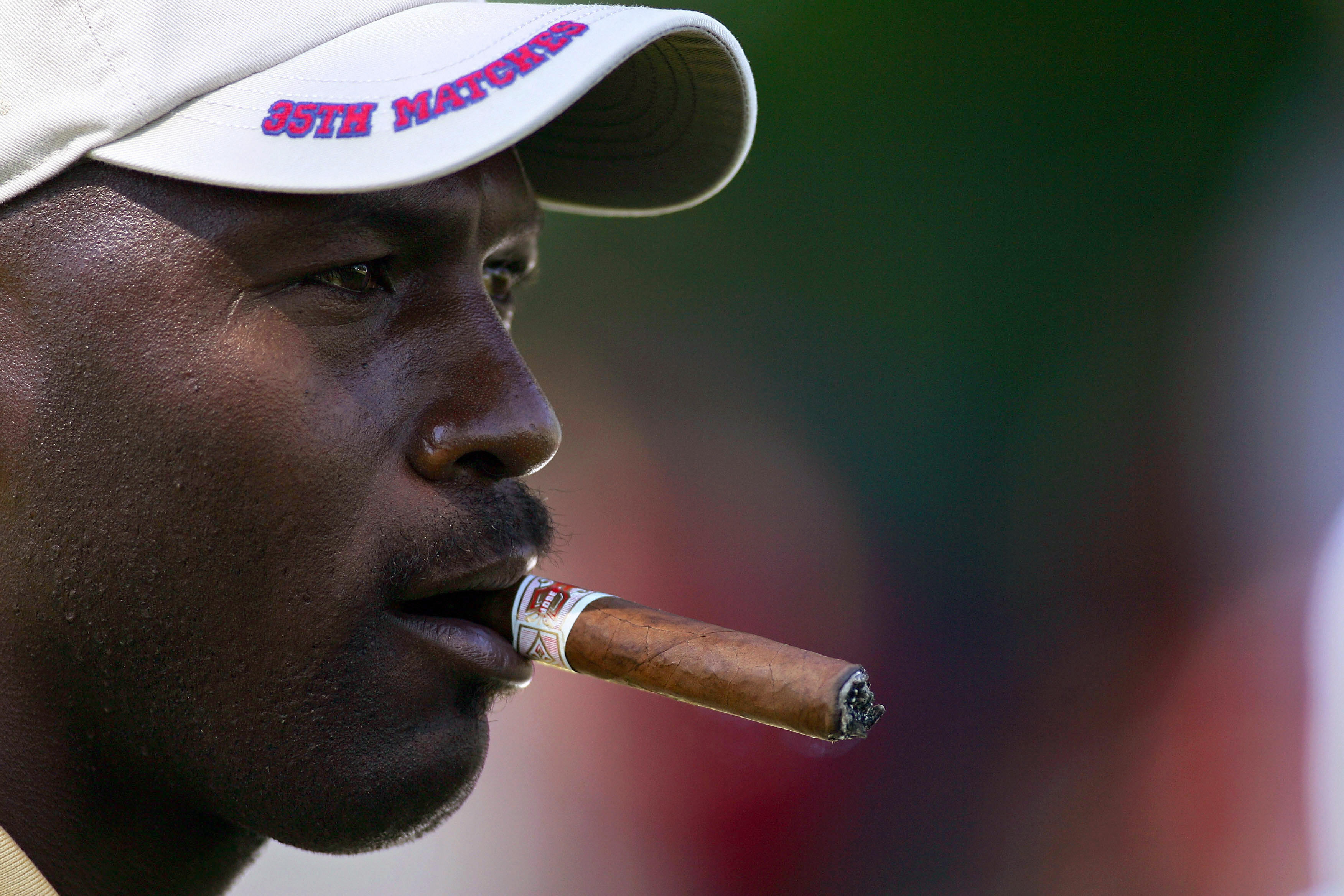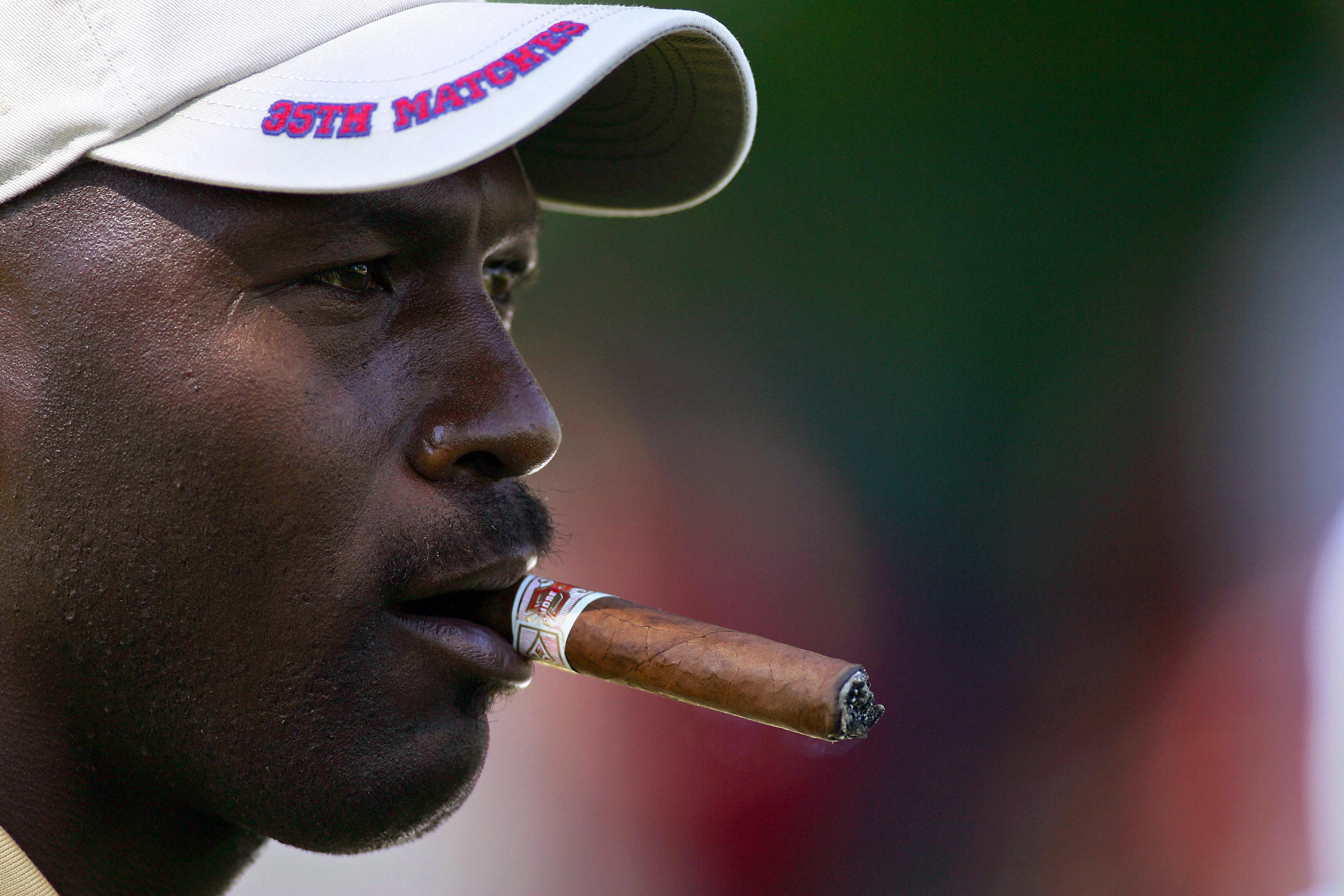 In the same Cigar Aficionado interview, Jordan revealed that his favorite cigar is Partagas Lusitania. He explained that even though it is a large cigar, he isn't opposed to something smaller, and he likes to utilize a variety.
Partagas is one of the oldest, most well-regarded brands of Cuban cigars, according to Top Cubans. The award-winning stogie is frequently out of stock due to its high demand among the elite. When available, a box of 25 Partagas Lusitania cigars sells for approximately $500.
It is the equivalent of $20 per smoke. But Jordan has the money to spare on his favorite indulgence.
The NBA legend smokes six cigars a day
The world's favorite basketball player takes his habit seriously. He even installed a walk-in humidor and special ventilation system in his Highland Park estate. But, not everyone is a fan of Jordan's daily smoking.
In 1996, after the Bulls won the championship, a photograph circulated of Michael Jordan smoking a cigar in the locker room. DNA Info reported that he received stark criticism from the American Cancer Society. The organization felt his behavior sent a bad message to children.
Former NBA star Charles Barkley took a jab at Jordan, telling Ahmad Rashad that Jordan taught him to always have two sets of cigars. He explained one was for the riffraff; the good stuff was for the real cigar smokers. Rashad, who introduced Jordan to cigars, laughed and told Barkley that he was clearly the riffraff.
Throughout his interviews on ESPN's The Last Dance, Jordan can be seen with a cigar in his mouth. Director Jason Hehir explained that in one episode, a cigar rests on the table next to MJ, untouched. Hehir said Jordan told him, "I can't have the cigar today because my mom got mad at me because she saw me smoking a cigar." She is probably the only person he listens to when it comes to his daily habit.