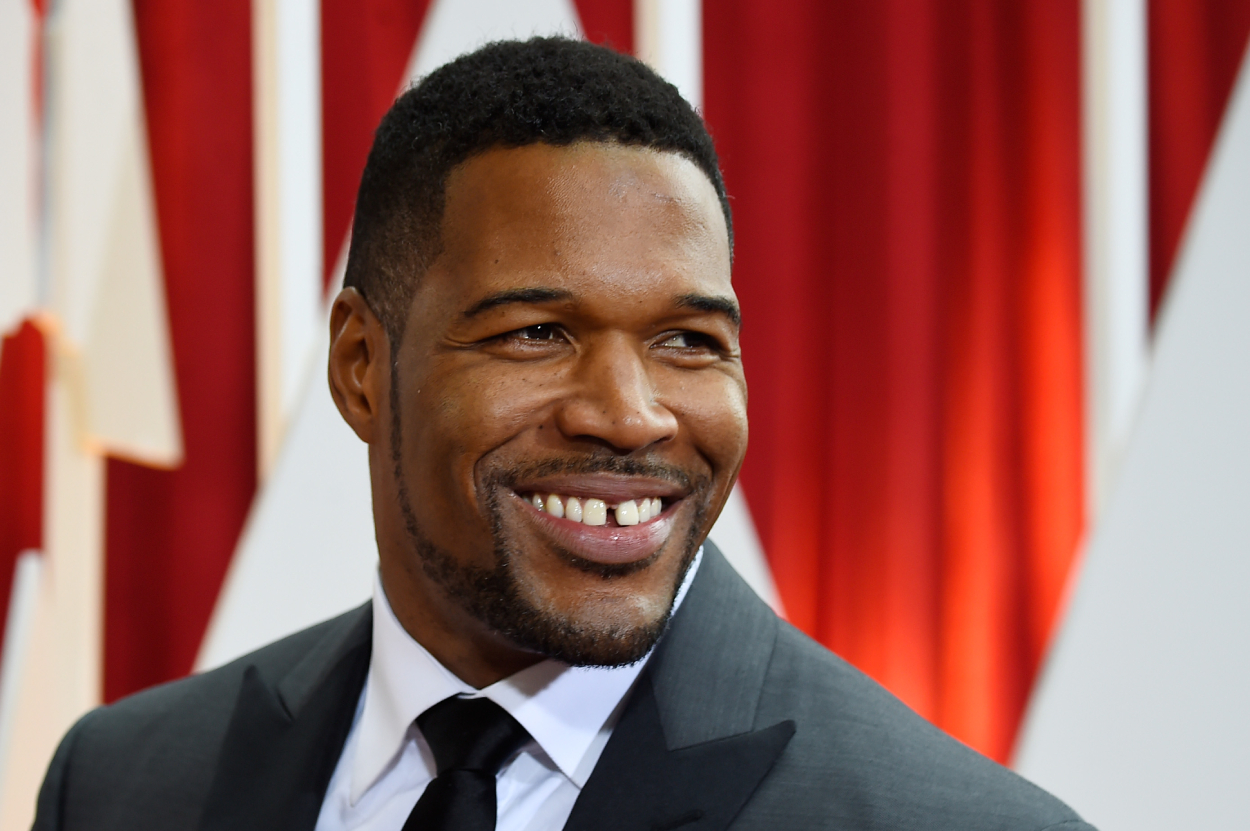 Michael Strahan Was 1 of the Most Feared NFL Stars Ever but Says His Post-Football Career Has Led to Him Being Intimidated
Michael Strahan was an intimidating star for the New York Giants. However, he has been the one who is intimidated during his post-football career. This looks at what Strahan said about an NFL locker room and how he thinks his post-football career is even more intimidating. It also looks at his legendary NFL career.
Throughout his NFL career with the New York Giants, Michael Strahan was one of the most feared players in the NFL. He knew just how to get to the quarterback and ultimately became the offensive line's worst nightmare.
However, even though he terrified other NFL players throughout his career, Strahan has found himself as the one intimidated since leaving football. In fact, he recently said his post-football career has been more intimidating than an NFL locker room.
Michael Strahan 'was scared as hell' when he joined the Giants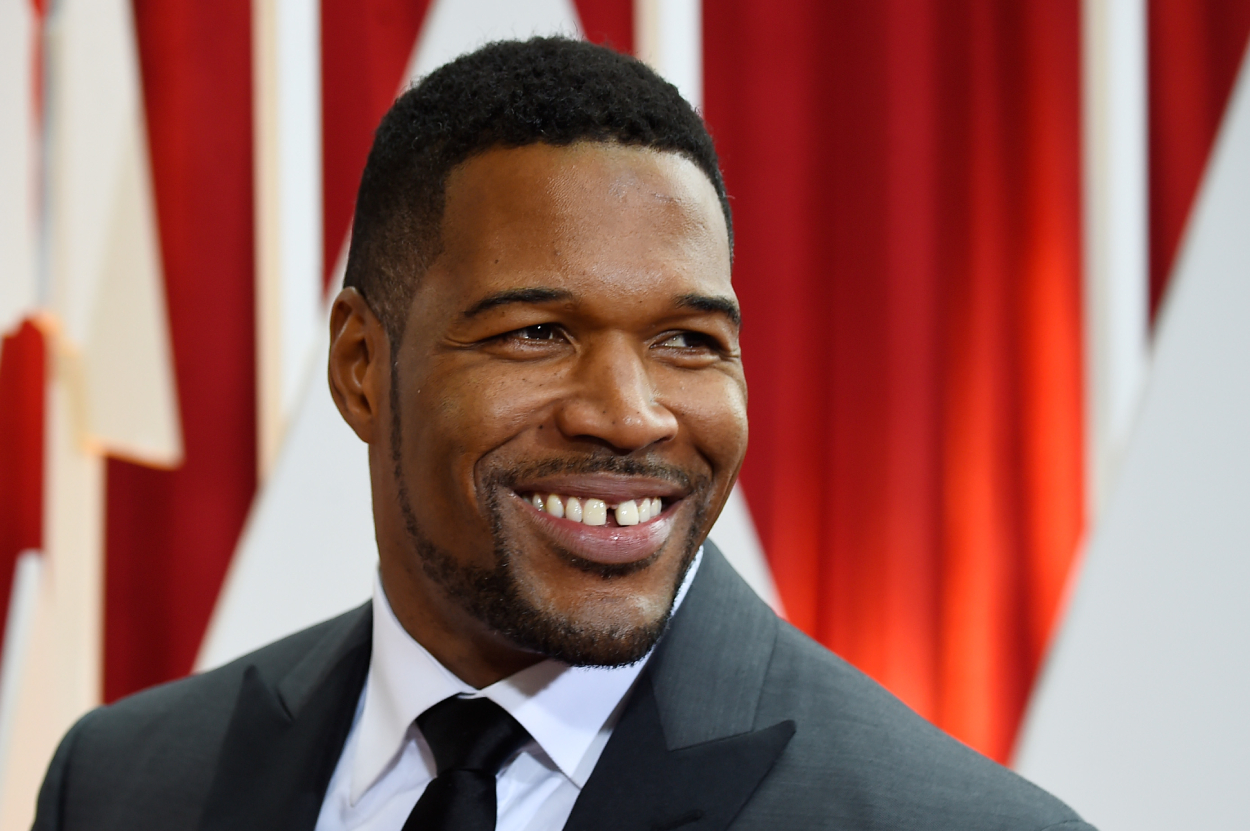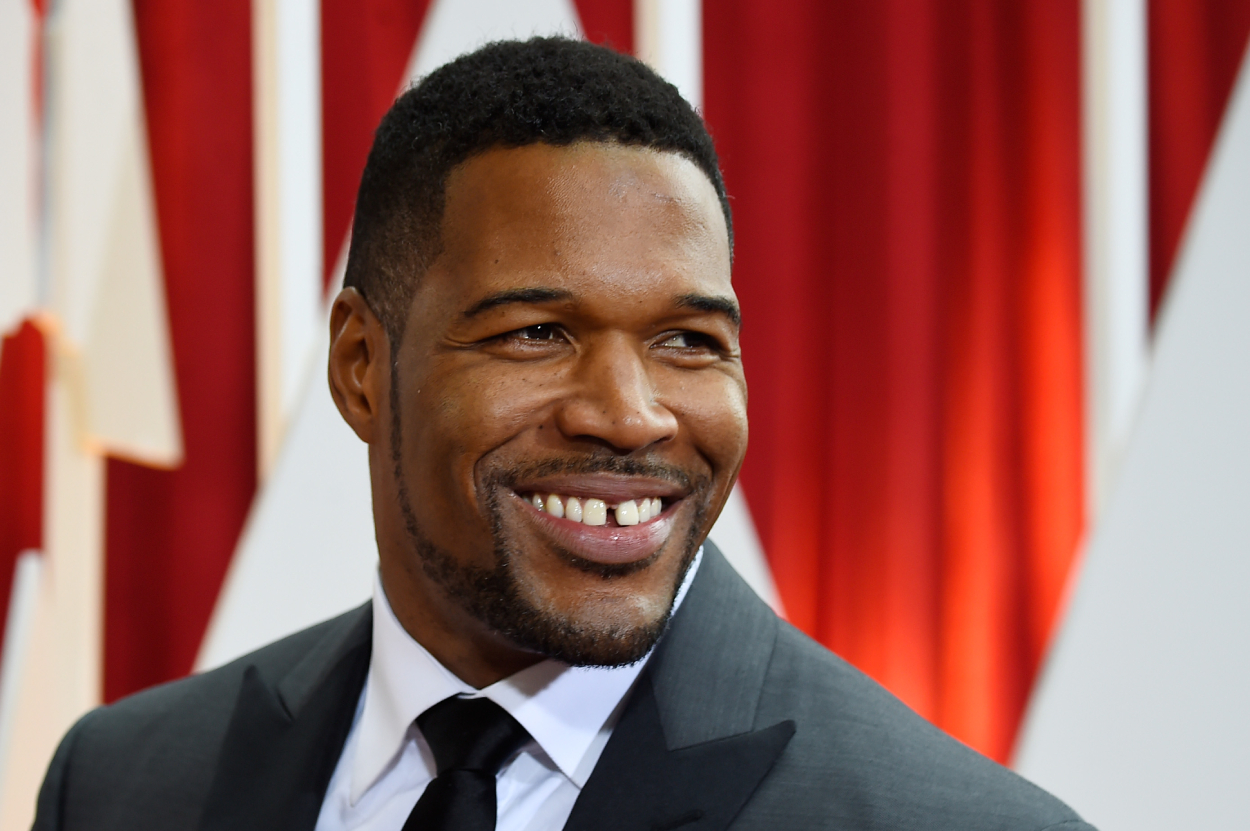 The New York Giants legend recently appeared on The Tonight Show Starring Jimmy Fallon, and he discussed just how afraid he was to enter an NFL locker room as a rookie.
"I was scared as hell; I was scared," Strahan said to Fallon on the April 20 episode. "I'm in this locker room. I'm not like a big guy. … The guys who played my position, one of these guys, he had muscles coming out of everywhere, neck, ears, everything. Yeah, ear muscles. And he walks in the locker room, it's the first time I'd ever been there with the vets, and he was a vet. He walks in, and I just remember looking at him thinking, 'He plays my position. If I have to look like him to play, I might as well go home. I'm never going to look like that.' It was intimidating."
Strahan ultimately got over those feelings, though, and became a star.
"The sooner you can get over it and realize you're there because you deserve to be there and that you belong, then the better it'll be for you," he said. "But it's intimidating at first."
He said 'Good Morning America' is even more intimidating
After retiring from football following his 2007 NFL season with the Giants, Michael Strahan has become a media superstar. He previously co-hosted the talk show LIVE With Kelly and Michael alongside his co-host Kelly Ripa. Now, he is a co-anchor on Good Morning America.
Strahan admitted to Fallon that working on Good Morning America is even scarier than being in an NFL locker room.
"That was more intimidating than being in the locker room with the big old dudes walking in there," Strahan said. "That is the hardest, most challenging job I've ever had. Football is challenging mentally and physically, but this — just the overall pressure of it, you feel it a lot more than I ever felt on a football field."
He continued: "It's really hard to explain but it challenged me in different ways I never expected because it's not something that I can say I aspired to do. But now I absolutely love it. I'm so comfortable there. I love the news. I love politics. I love everything that's involved with it. I just wish the news could be a little happier at times. … It wears on your mind some of these things, but I wouldn't change it for the world."
That's interesting. It's hard to imagine someone like Strahan being afraid of anything, but co-anchoring a popular morning show has to be pretty terrifying at first.
It appears, though, that Strahan ultimately overcame his fear — similar to the way he overcame it in the NFL.
Michael Strahan was a Giants legend before 'Good Morning America'
Before starring on Good Morning America, Michael Strahan became one of the most popular NFL and Giants legends of all time.
After New York selected him in the second round of the 1993 draft, Strahan's career took off in 1997. The former Texas Southern star had 14 sacks that year before recording 15 in 1998. However, he became the best of the best just a few years later. Strahan led the league in sacks twice and recorded as many as 22.5 in 2001 — an NFL record for a single season.
Overall, Strahan earned seven Pro Bowl and four First-Team All-Pro selections. He was also the 2001 Defensive Player of the Year. Strahan's 141.5 career sacks are the sixth most in NFL history, and that, along with his Super Bowl win during the 2007 season, helped him become a Pro Football Hall of Famer.
If anyone can overcome fear, it's Strahan, and he has proved that on the football field and Good Morning America.
Stats courtesy of Pro Football Reference