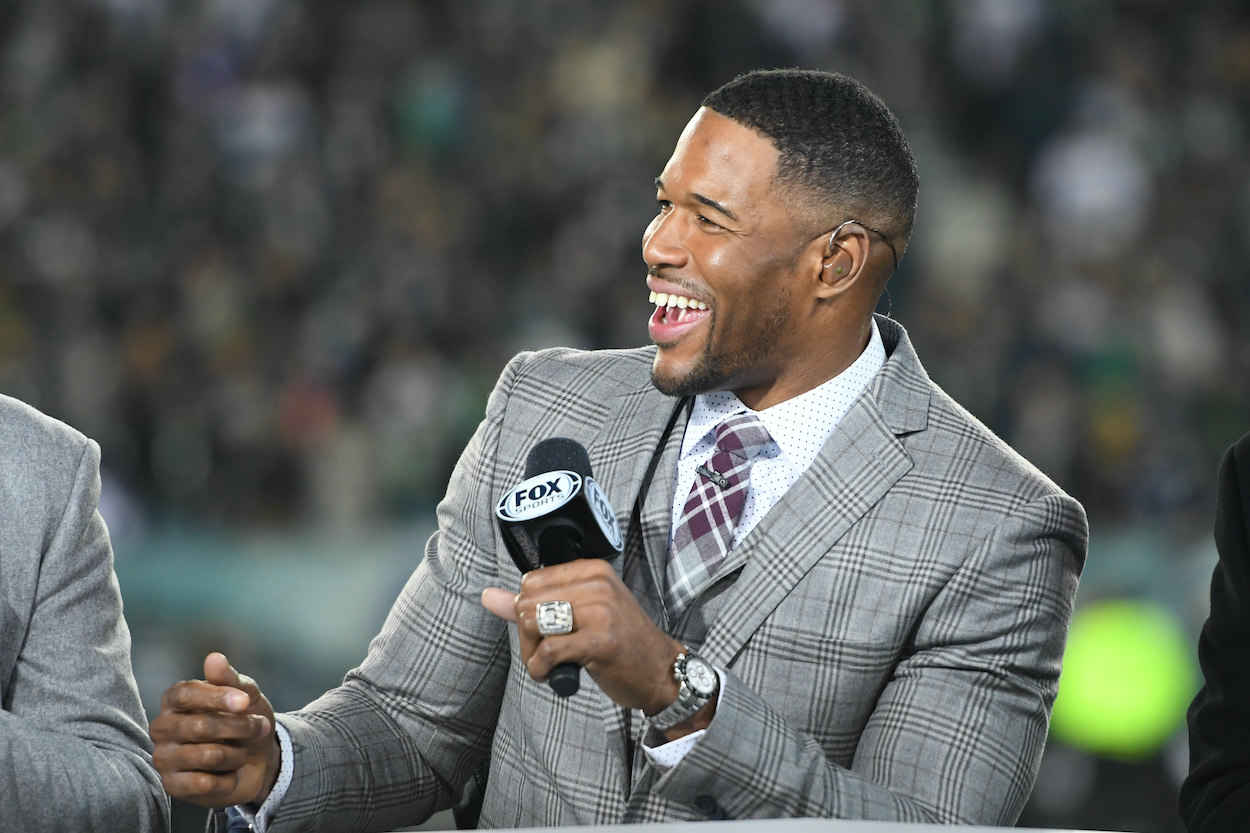 Michael Strahan's Custody Battle Was the Most Important Fight of His Life
In 2020, retired New York Giants defensive end Michael Strahan sought custody of his two daughters from his second marriage.
If there is anything more gut-wrenching for a celebrity than having his or her divorce play out in public, it would have to be waging a child custody battle for all to see. Former New York Giants great Michael Strahan went through just that in 2020 — in a fight that seemed to grow increasingly nasty each step of the way. Keep reading to learn all about Michael Strahan's messy divorce and custody battle.
Strahan has enjoyed a successful second career after retiring from the NFL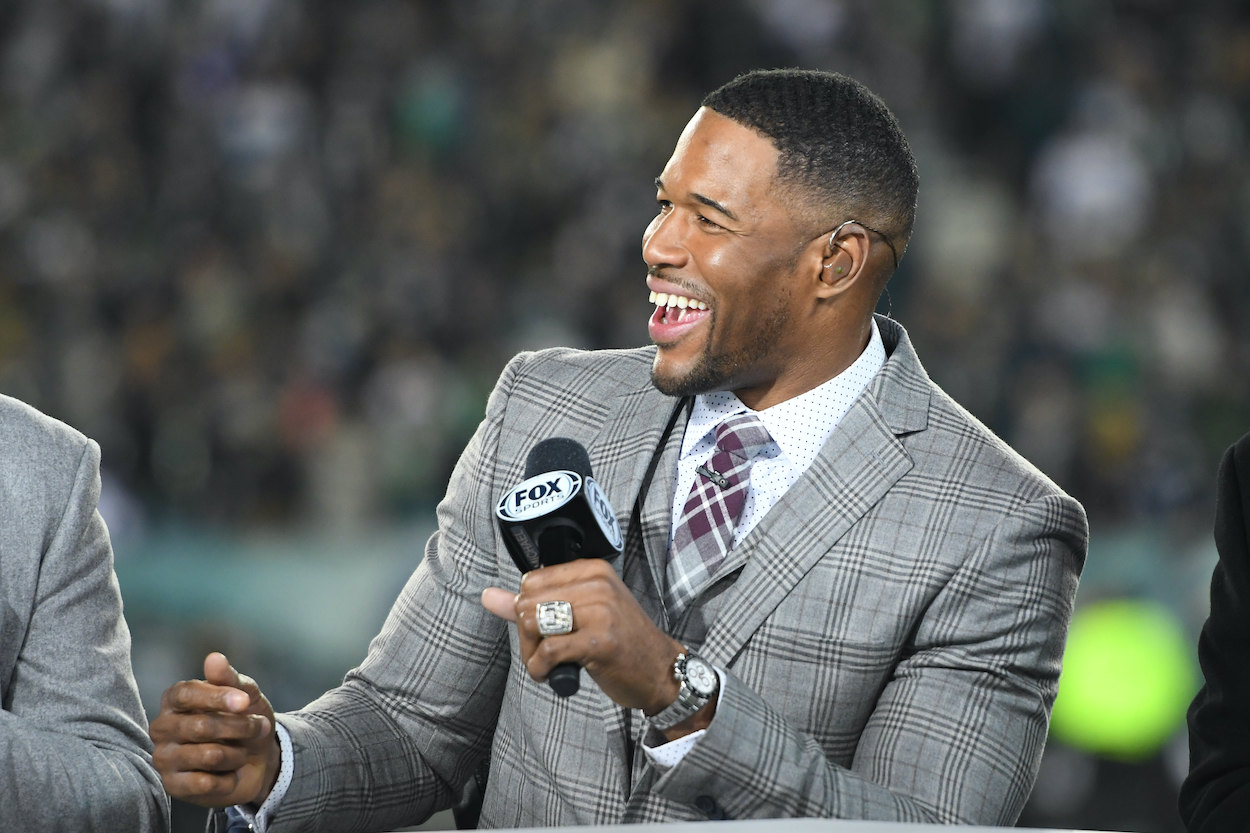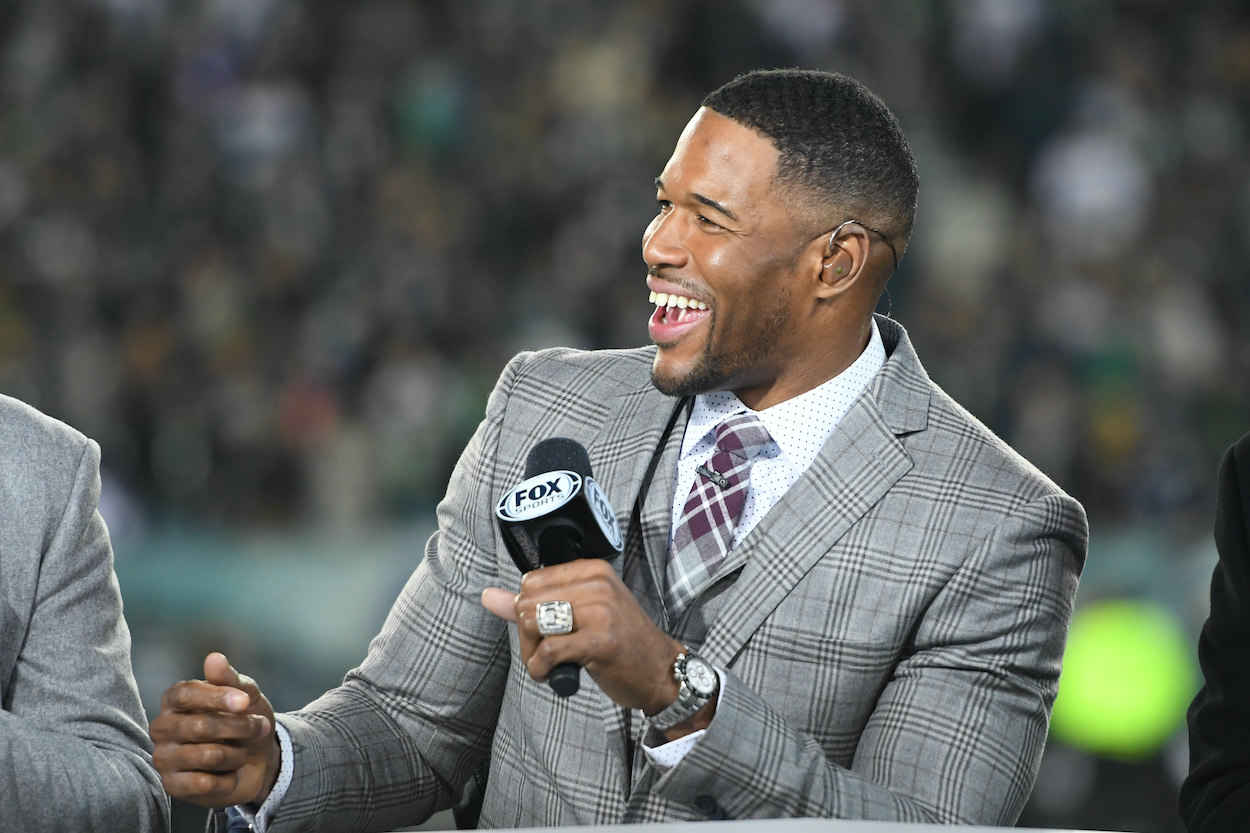 There is a generation that knows him only as a television personality, but Michael Strahan was an outstanding football player in 15 seasons with the New York Giants, earning induction into the Pro Football Hall of Fame in 2014 after his retirement.
Strahan arrived in 1993, did not miss a game from 1996 to 2003, and set an NFL record for sacks in a season with 22.5 in 2001. He finished his career with 141.5 sacks and concluded his playing days with a victory over the New England Patriots in Super Bowl XLII.
Former football star Michael Strahan made a rapid transition into a second career that must be the envy of most other retired athletes. The defensive end retired from the NFL at the conclusion of the 2007 season and slid directly into a job as a studio analyst on the Fox NFL Sunday Pregame show alongside the likes of Terry Bradshaw and Jimmy Johnson.
Strahan's wit and personality showed, opening the door for him to serve as a substitute co-host on Live! With Regis and Kelly in October 2010 while Regis Philbin was absent. He became a regular fill-in over the next two years and was given the permanent seat alongside Kelly Ripa in September 2012.
The television audience responded favorably to Strahan, which opened the door to his next weekday morning assignment on Good Morning America in 2016. His segments were spun off into a new late-morning show with Sara Haines and Keke Palmer. He has also added hosting The $100,000 Pyramid to his duties.
At just 50 years old, Strahan seemingly has a decade or more of increasingly visible TV assignments ahead.
Michael Strahan's messy second divorce and custody battle over his twins played out publicly
While his professional life was going well Michael Strahan was placed in the difficult position of seeing his second divorce play out in public. Strahan was still in college the first time he married, and the relationship produced a son and daughter before he split with Wanda Hutchins in 1996.
Strahan married Jean Muggli in 1999. The couple had twin daughters in late 2004 but divorced days after she alleged domestic violence and then retracted the claim in July 2006, with Muggli being awarded a huge settlement. This included $15.3 million, half the proceeds from the sale of their multi-million home in New Jersey, and $18,000 a month in child support. The couple's split and ensuing custody battle played out in the New York tabloids.
There have been several messy battles since, including when Michael Strahan began a fight for custody of the twins with a court filing alleging that the girls are being physically and verbally abused. Strahan contended that Muggli had caused the girls to miss court-ordered therapy sessions as well as volleyball matches and equestrian competitions. Muggli's own court filing — again, reported in the tabloids — alleged that Strahan paid private detectives to watch her.
In 2020, Strahan and Muggli were still battling over custody of their daughters, but they ultimately came to a settlement, including a shared custody agreement, that November.
Who is Michael Strahan's partner currently?
So who is Michael Strahan married to — or does he currently have a partner at all?
Although he has kept his current relationship private, Strahan has reportedly been dating Kayla Quick for a number of years, according to Parade. The pair first met in 2016, and have been dating ever since. Details about their relationship are sparse — but considering his highly public divorce and custody battle, that might be exactly how Strahan prefers it these days.