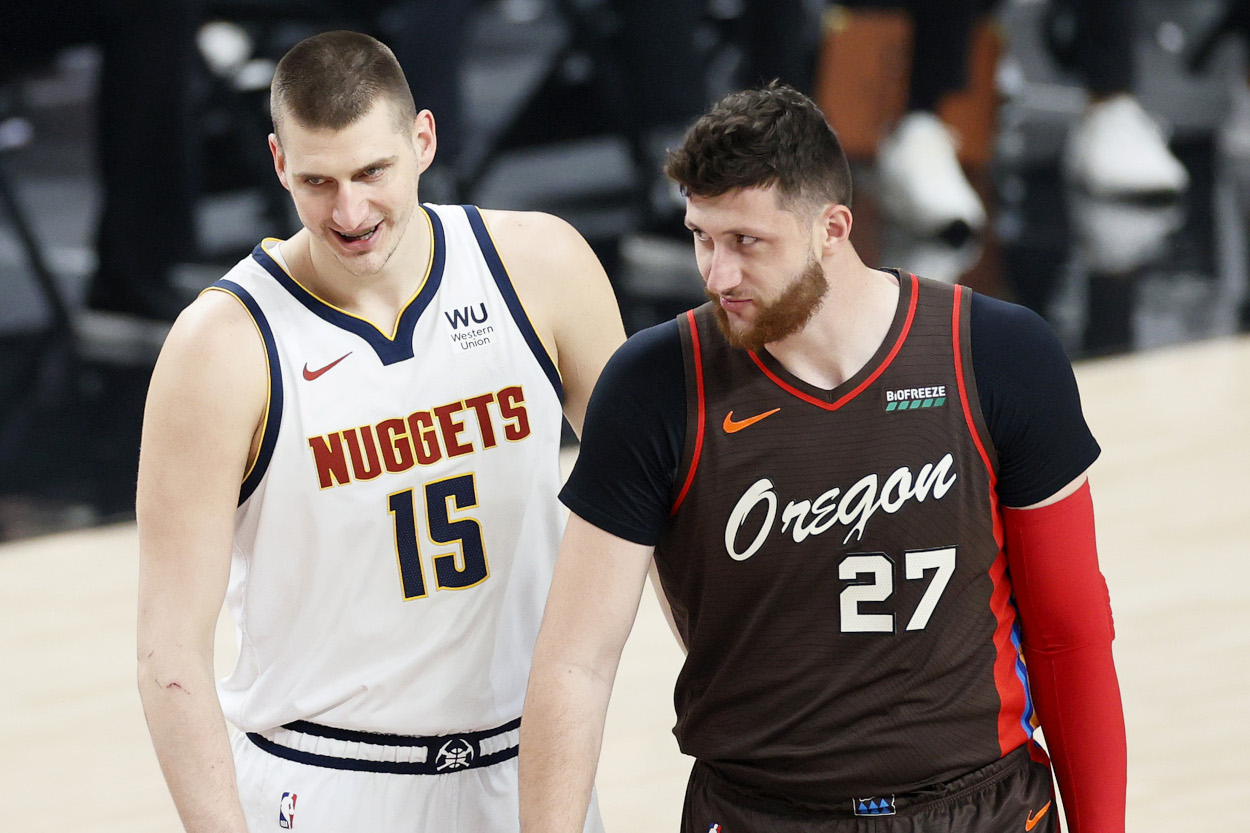 Nikola Jokić Unlike Any Other MVP in NBA History
Nikola Jokić was almost an afterthought, a second-round draft-and-stash pick from Serbia in 2014. He completed a first-of-its-kind climb from that origin to NBA MVP.
Denver Nuggets center Nikola Jokić was a historic choice as the NBA's Most Valuable Player as he checked at least three boxes in the "first" column. Jokić was the sixth foreign-born player (or fifth if you count Tim Duncan's birthplace in the U.S. Virgin Islands as domestic) to win the award. In a league where big men once dominated, Jokić is the first center named MVP this century. Shaquille O'Neal was the last in 2000 (which was part of the 20th century unless you choose to count to 10 by starting at zero).
Jokić turned 26 in February, so he has a lot of time ahead of him, barring injury. He was both dominant and durable, an impressive combination in the compressed 2020–21 season. Jokić was one of only 11 players to appear in all 72 of his team's games and one of just five to start each one.
It was a remarkable season for the Joker. He added more than six points per game to his scoring, raising his output to 26.4 points a game, tied a career-best by averaging 10.8 rebounds per game, and set a new standard for himself by averaging 8.3 assists a contest. Beyond the numbers, however, Jokić is a first-of-his-kind MVP in three vastly different categories.
Nikola Jokić is the first Serbian MVP
Through the 2020–21 season, there have been 24 players born in Serbia to play in the NBA. The first was Vlade Divac, who jumped from Serbian professional club Partizan to the Los Angeles Lakers in 1989. Eight Serbians played in the NBA this season. Besides Jokić, there was also Nemanja Bielica, Bodgan Bogdanović, Marko Guduric, Boban Marjanović, Aleksej Pokusevski, Alen Smailagić, and Miloš Teodosić.
Before coming to the NBA in 2015, Jokić played three seasons with KK Mega Bemax in Serbia's professional league, the KLS. In two of those years, the team also played in the regional Adriatic League. In his final season, at age 19, Jokić averaged 18.4 points and 10.4 rebounds in 27.8 minutes per game domestically and 15.4 points and 9.3 boards in 30.5 minutes a night in the Adriatic circuit.
He became the Denver Nuggets starting center in his second season, supplanting Jusuf Nurkić, a.k.a. The Bosnian Beast. Nurkić was traded to Portland shortly before the trade deadline in 2017. It's worked out well for Denver. Jokić is all but a lock to make his third All-NBA team this season and has been an All-Star the last three seasons. Not coincidentally, the Nuggets have been a playoff team in each of those campaigns after missing the postseason from 2014–18.
Jokić is also the first Denver Nugget to be named NBA MVP
With his MVP selection in 2020–21, Nikola Jokić scratches the Denver Nuggets off the list of NBA teams without one. It's just the third time since the Nuggets came to the NBA in 1976 that they've even placed a player in the top five of the voting. Hall of Famer David Thompson finished third in 1977–78, while Jokić placed fourth in 2018–19.
It's worth noting that players voted for the MVP until the 1980–81 season, so Jokić is technically the only Nugget to finish in the top five in the media voting.
The Denver franchise has had one other player earn an MVP award. In 1969–70 while the club was still in the American Basketball Association, rookie Spencer Haywood was honored. While Derrick Rose is the young MVP in NBA history, Haywood is the youngest, period. He was 20 as a rookie with the Denver Rockets. (The franchise changed its name in 1974 in anticipation of a merger, not wanting to conflict with the Houston Rockets.)
Who is the lowest draft pick named MVP? That would be Nikola Jokić, as well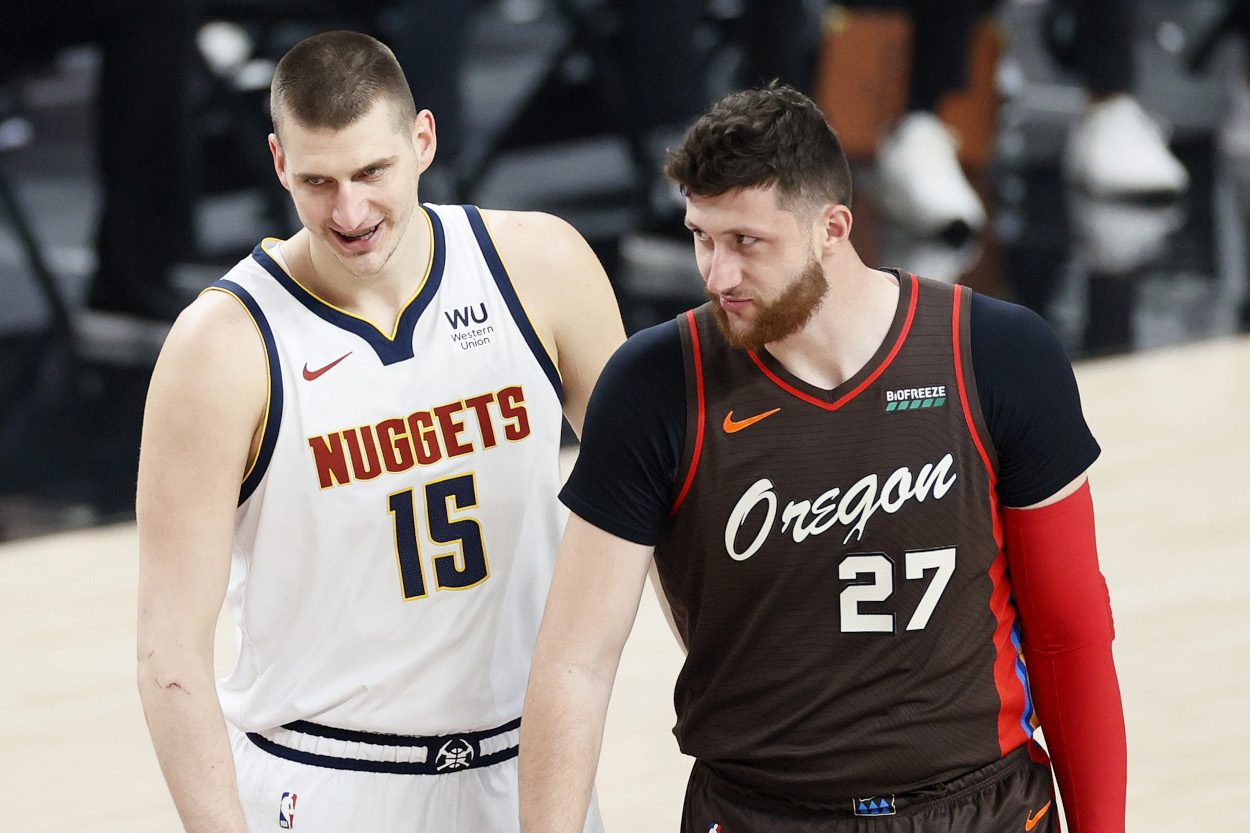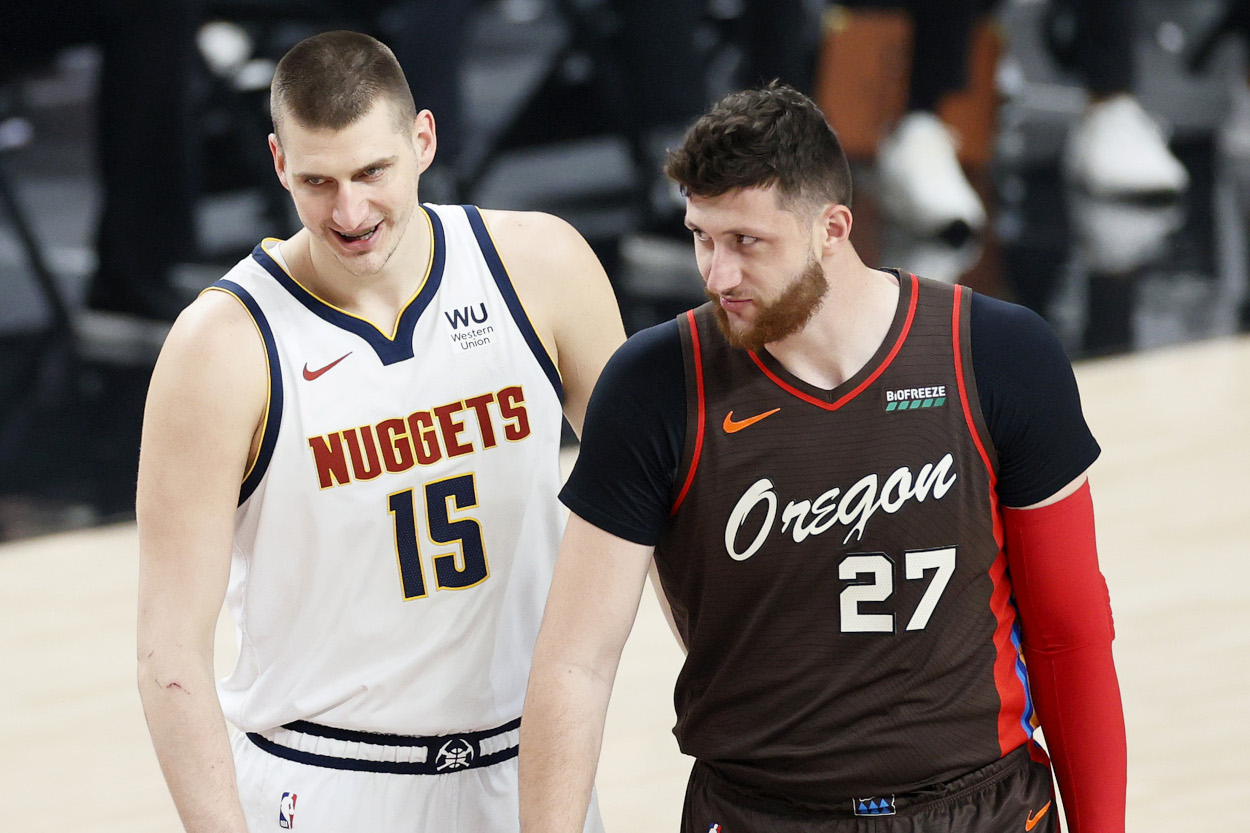 The Denver Nuggets took Nikola Jokić with the 41st overall pick in 2014, well into the second round. He is the only MVP winner drafted in the second round or later since the NBA eliminated territorial draft choices in 1966.
There is one player who is more difficult to classify. Three-time MVP Moses Malone began his career in the ABA, where he was a third-round pick by the Utah Stars in 1974. But he was never technically drafted by an NBA franchise. But even that is sticky. The New Orleans Jazz committed their 1976 first-round pick to gain Malone's rights in 1975 but later renounced them. So, technically, Malone was undrafted.
Before Jokić, the lowest draft position for a player named MVP was No. 15 overall. Both Steve Nash and Giannis Antetokounmpo went in the 15th spot.
Statistical and biographical data courtesy of Basketball Reference and RealGM.