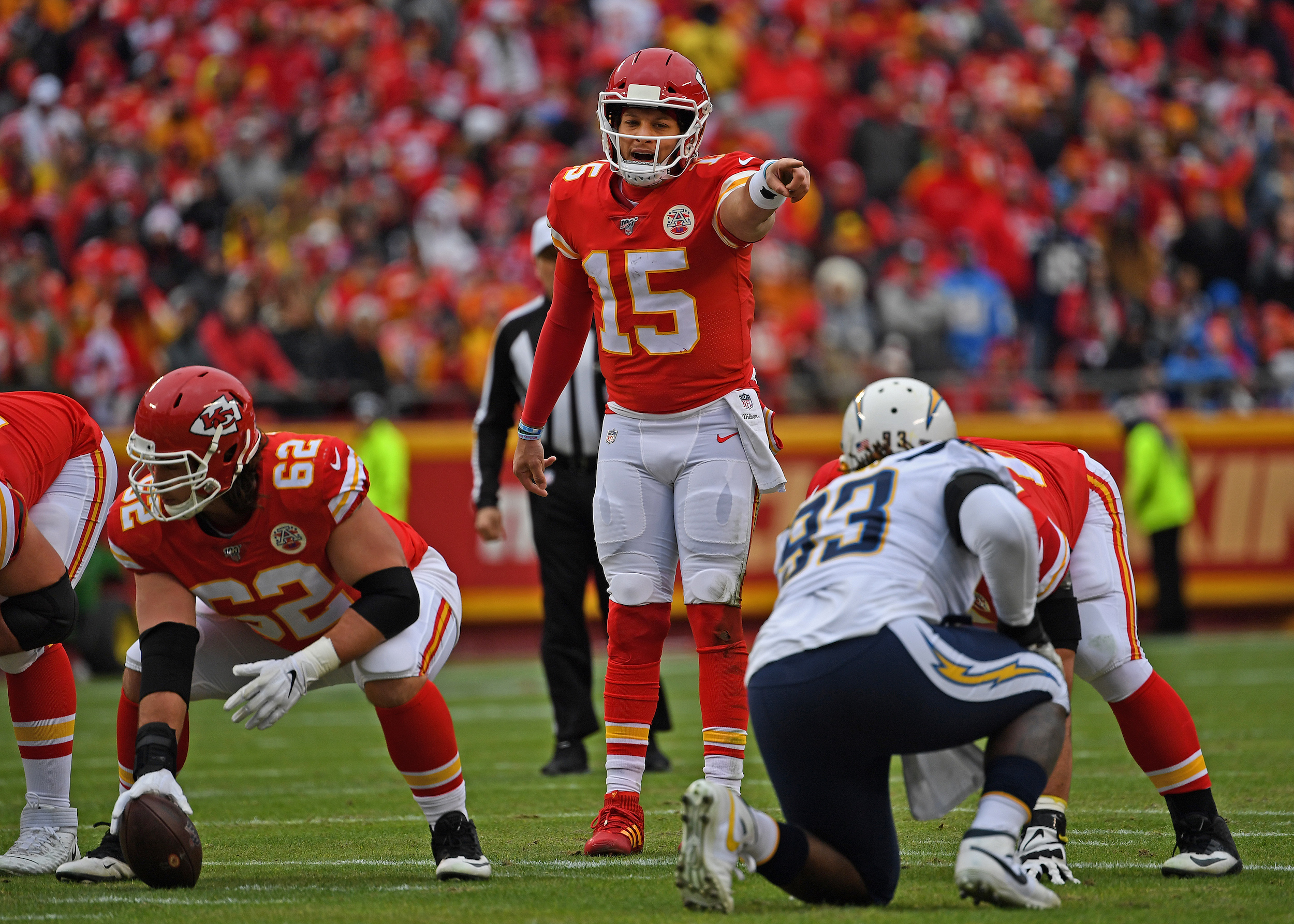 Patrick Mahomes' Latest Interview Should Give the Rest of the NFL Nightmares
Patrick Mahomes believes that he can still improve his game. That statement should terrify every other team in the NFL.
If you're a defensive coordinator, the prospect of facing Patrick Mahomes probably gives you nightmares. In his relatively short time with the NFL, the young quarterback has proved that he's capable of doing just about anything on the field. Trying to stop the Kansas City Chiefs offense, however, may get even harder in the coming years.
After signing his massive contract extension, Mahomes has been doing a bit of a media tour. In one of his recent interviews, he made one statement that should terrify the rest of the NFL for years to come.
Patrick Mahomes is already a force to be reckoned with
Growing up, Patrick Mahomes split his time between the baseball diamond and the gridiron. Based on his young career, it's safe to say he made the right decision by focusing on football.
After high school, Mahomes headed to Texas Tech. While he started his college career as the backup quarterback, he took over the top job once Davis Webb went down injured. Once in the starting role, he never looked back.
Mahomes spent three seasons with the Red Raiders, piling up 11,252 yards passing yards and 93 touchdowns. That was enough to inspire Andy Reid and the Kansas City Chiefs to trade up and select the quarterback with the 10th overall pick of the 2017 draft.
While Alex Smith kept hold of the starting job for one more season, Mahomes was clearly the heir apparent. During his first year as a full-time starter, the quarterback threw for 5,097 yards and 50 touchdowns, en route to the NFL MVP crown. Although his 2019 stats were a bit less impressive, he followed that up by leading the Chiefs to their first Super Bowl title in 50 years.
The reigning Super Bowl MVP can still thinks that he can play better
Based on his on-field abilities, facing Patrick Mahomes is already scary enough. Based on a recent interview, however, opposing defenses may have even more to worry about in the future.
During a recent interview, Jeff Kerr of CBS Sports asked Mahomes if there were any aspects of his game where he felt he could improve. For all of his success, the quarterback still had an answer ready to roll.
"There's still so much I can improve," he explained. "The mental part of the game, you learn more and more every single year you're in the NFL, especially at the quarterback position. You learn from reps, you learn from seeing different stuff, and we understand defenses are going to keep throwing different stuff at us and combat the stuff we do so well."
That isn't all Mahomes wants to work on, though. He's also focusing on finding the right balance between fundamental football and improvisation.
"I'm going to keep trying to learn as much as possible. I'm going to keep to drill in the fundamentals. I really have only been playing quarterback for six or seven years. It's not like I've been playing for a very long time at the position, so I'm going to do whatever I can to try and get better and better at the fundamentals," Mahomes continued.
"When stuff breaks down, I can go back to where I kind of learned how to freestyle play and to let that succeed. I'm excited for this challenge of trying to make myself better and trying to be the best football player I can be."
The sky is the limit for Patrick Mahomes
Upon first glance, Patrick Mahomes' response might seem like a standard public relations answer; no player is going to admit that he's already elite. With that being said, though, the quarterback does make some good points.
Based on his first two seasons as an NFL starter, it's clear that Mahomes has plenty of talent and arm strength. As he said, though, there's still plenty he can learn, purely on an experiential level. Earlier this offseason, for example, the quarterback admitted that he had recently learned how to read opposing defenses; those sorts of skills will only get better with time and practice.
During his first three years on the job, Patrick Mahomes has posted a 50-touchdown, 5,000-yard season, been named NFL MVP, and led his team to a Super Bowl title. If he's still improving and under contract for the next decade, the rest of the NFL should probably start worrying now.
Stats courtesy of Sports-Reference and Pro-Football-Reference