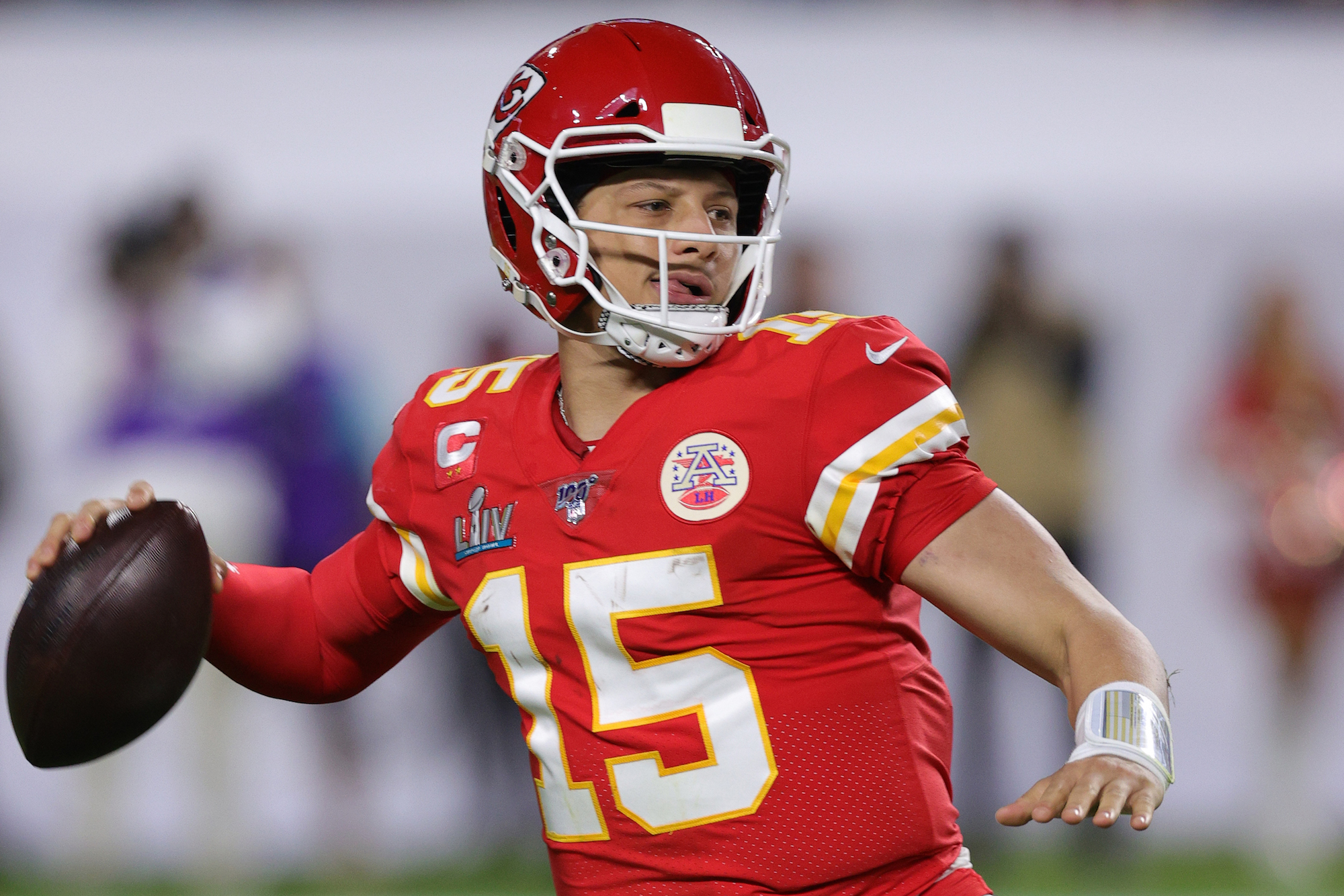 Patrick Mahomes Already Has a Plan to Prove His Madden 21 Rating Wrong
While Patrick Mahomes has a 99-overall rating in Madden 21, he already hatched a plan to prove one particular stat is incorrect.
As even the most hardened Kansas City Chiefs-hater can tell you, Patrick Mahomes is a special player. During his two full seasons as an NFL starter, the young quarterback has established himself as a legitimate star. Once he steps on the gridiron, there's nothing that Mahomes can't do.
While he's been rewarded with a 99-overall rating in Madden 2021, Mahomes still takes issue with one aspect of the game's assessment. The Chiefs quarterback has already hatched a plan to prove the video game wrong and show that he has the strongest arm in pro football.
Patrick Mahomes has already become a legitimate star
Over the past few decades, the Kansas Chiefs have struggled to find a long-term solution at quarterback. Patrick Mahomes, however, has already exceeded everyone's expectations.
Although Mahomes could have followed in his father's footsteps and played baseball, he decided to focus on football. At Texas Tech, it became apparent that he had made the right decision; during three seasons with the Red Raiders, the quarterback threw for 11,252 yards and 93 touchdowns.
While some analysts questioned Mahomes' fundamentals and ability to run an NFL offense, the Kansas City Chiefs had no such doubts. The club traded up to snag the quarterback with the 10th overall pick of the 2017 draft. That move, in retrospect, changed the course of the franchise.
Mahomes spent a year backing up Alex Smith before assuming the starting job in 2018. He's thrown for more than 9,000 yards and 76 touchdowns, en route to an NFL MVP title and a Super Bowl championship. 
Joining the Madden 99 club, with one small caveat
While football fans everywhere look forward to each year's edition of Madden, NFL players still follow the franchise. Even if they aren't gamers themselves, most guys still want to know how EA Sports rated their talent.
Last year, Patrick Mahomes graced the cover of Madden 20. While he's since ceded that honor to Lamar Jackson, the Chiefs quarterback did earn a place in the exclusive 99 club. Despite that impeccable overall rating, Mahomes has still questioned some of his ratings.
Although the quarterback is obviously pleased with his 99-overall rating and believes his 81 speed is pretty close to spot on, Mahomes doesn't have the strongest arm in Madden 21. Buffalo Bills quarterback Josh Allen took the crown with 99 throw power; the Kansas City Chiefs quarterback received a score of 97 in that category.
Patrick Mahomes has a 'throw-off' planned to prove his Madden rating wrong
While it's tough to take issue with a 99-overall rating in Madden, Patrick Mahomes isn't taking his 97 throw power lying down. In fact, the quarterback is ready to have a throw-off with Josh Allen to prove his arm strength supremacy.
"Dude, obviously Josh has an extremely strong arm, but I've yet to see someone have a stronger arm than me," Mahomes said on a recent SportsCenter Special, according to Ryan Talbot of NYup.com. "Maybe we can line up… I know we talked about maybe having a throw-off, and then we can prove who really has the strongest arm."
This isn't the first time the two quarterbacks have floated the idea of a throwing challenge.
"Josh is a great dude," Mahomes explained at a 2019 charity dinner, as documented by Alex Brasky of the Batavia Daily News. "But no one that I've known has been able to throw a ball farther than me. I've never seen Josh throw in person, but maybe next offseason, we can set something up. Hopefully, I can get him to come down to Kansas City, and we can do something for charity. It's going to take at least 85 yards to win."
While that event hasn't materialized, the Chiefs and Bills will face off in Week 6 of the 2020 NFL season. Even if Patrick Mahomes and Josh Allen will be focused on winning the game rather than showing their arm strength, there should be plenty of impressive throws during that game.
Stats courtesy of Sports-Reference and Pro-Football-Reference