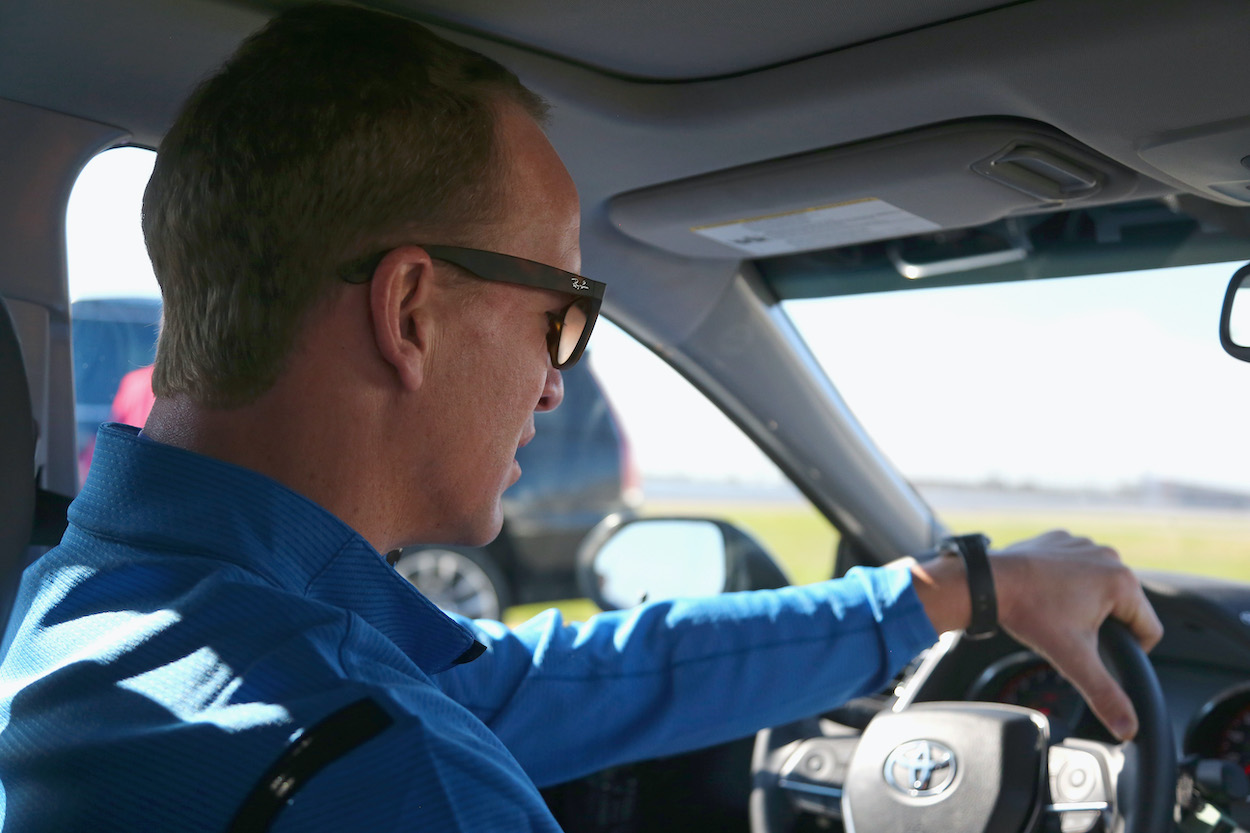 Peyton Manning Made $248 Million in the NFL, but He Still Carpooled to Games With 2 of His Broncos Teammates
Peyton Manning may be one of the richest NFL players to ever live, but he still liked to save a few bucks by carpooling to games.
Peyton Manning doesn't exactly have to be frugal with his money. The Hall-of-Fame quarterback made more than $248 million during his playing days, and that doesn't even include the massive amount of endorsement money he earned throughout his time in the NFL.
But even though Manning is one of the highest-paid NFL players of all time, he still liked to take the economic route to work by carpooling with two of his Denver Broncos teammates. Hey, any way to save a few bucks, right?
Peyton Manning made $248 million during his NFL career
NFL fans know that Peyton Manning is one of the most successful quarterbacks to ever live, but they might not know that he's also one of the richest. Manning racked up $248.7 million in career earnings during his time in the NFL, which puts him fifth on the list of the highest-paid NFL players of all time. Only Drew Brees, Tom Brady, Ben Roethlisberger, and Peyton's brother, Eli, have him beat in career earnings.
Manning earned $12.7 million as a rookie thanks to an $11 million signing bonus from being selected No. 1 overall in the 1998 NFL draft. In 2004, he signed a record-setting, $99.2 million contract extension with the Indianapolis Colts. That deal included a ridiculous signing bonus of $34.5 million, which made 2004 the most lucrative of Manning's NFL career.
Today, Manning is worth a whopping $250 million.
Peyton Manning carpooled to games with two of his Broncos teammates
Manning surely wasn't pressed for money by the time he signed with the Broncos in 2012, but that didn't stop him from saving a few bucks on his commute to work. During his time in Denver, Manning admitted he carpooled to games with teammates Eric Decker and Jacob Tamme.
"On Sundays, me and Jacob Tamme and Eric Decker kind of carpool together down to the stadium," Manning said during a 2014 press conference. "We stay in a team hotel a little further away, so we drive down together. I guess we sort of have mixed it up.
"I think everybody kind of settles into some kind of routine. That's kind of part of our routine."
Decker, who was a younger player at the time compared to the two veterans, knew how special those car rides were even in the moment.
"I'll always remember those car rides when I'm done playing," Decker said at his pre-Super Bowl press conference in 2014. "Just having some conversations to relax one another before a big game, listen to a little Coffee House. That's been our choice over the course of the last couple of months. Those are the times that are gonna be special at the end."
What was a Peyton Manning carpool ride like?
Manning, Decker, and Tamme had a regular routine they stuck to before every game. Manning would drive, Tamme sat shotgun, and Decker took the backseat for himself. As for the music? Tamme handled that.
"We put Jacob Tamme in charge of the music," Manning said in 2014. "Kind of late in the season, playoffs, he was going with Coffee House. [Sirius] XM Coffee House. It's kind of those mixed cover songs, right? That's kind of the idea. So I don't know what that means, how that's going to damage our reputation by any means, but it's good music. I like it. It's been working for us."