Real Madrid Striker Karim Benzema Thanks Mike Tyson for Inspiring His Post-Soccer Career
Athletes frequently inspire each other. One of the more offbeat inspirations involves Real Madrid's Karim Benzema and boxer Mike Tyson. At first glance, soccer and boxing seem miles apart. However, the soccer star relates to the boxing legend in more ways than one.
Benzema and Tyson have apparently not met in person yet the latter has inspired the former to try fighting after retiring from soccer. Benzema says he is serious, and it's based on his love of combat sports. Could this transition really happen successfully?
Would Karim Benzema succeed in boxing?
Even though Tyson is 22 years older than Benzema, the two seem to have the same mental drive to be the best they can be. With Tyson now returning to boxing soon, the interesting dynamics in who inspires who is worth looking at a little closer.
For Benzema, his love of boxing comes from kickboxing. He shared this during a YouTube chat with his friend and kickboxer, Fouad Ezbiri, reports The U.S. Sun. The two work out together. Benzema told Ezbiri, "Once my football career is over, why don't I train with you for six months? Then, if you think I am ready for a fight, there's no problem as far as I'm concerned."
In the meantime, Benzema is still a big star with Real Madrid, including being famous for once briefly dating Rihanna. At 32, however, he thinks his soccer career might be coming to an end soon. One has to think going into boxing will take a lot more out of him than soccer would.
After all, there are some marked differences between the two sports. Soccer involves a lot more running while boxing takes place entirely in a limited space, if ultimately working the body much harder.
Will Benzema and Mike Tyson ever meet?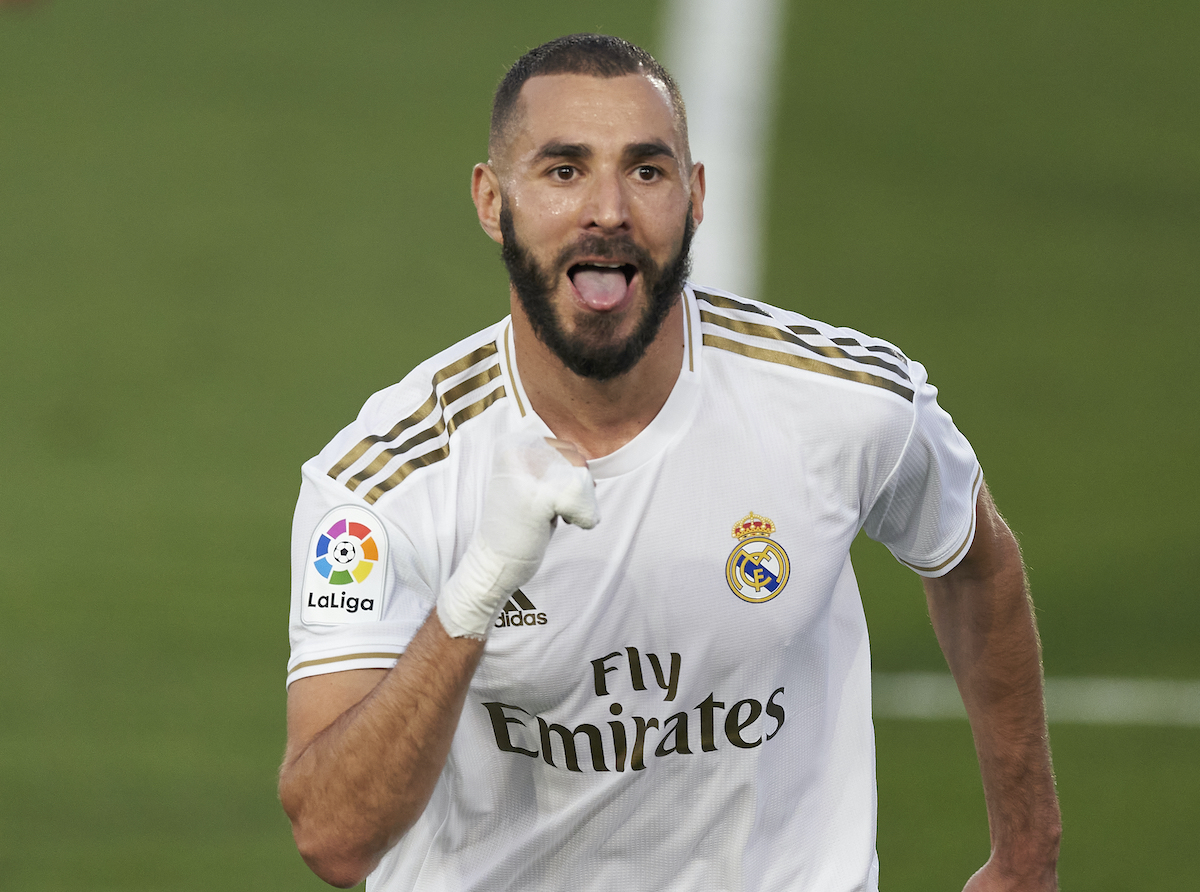 Considering Tyson is quite accessible nowadays (and ubiquitous on TV), one has to assume they'll meet eventually beyond remote videos. Benzema has said a lot of glowing things about Tyson, reports Insider, including this: "It's his strength. I have always admired his presence, his determination, and attitude. Besides, he has come from nowhere."
There is truth to Benzema's comment that Tyson was one of the strongest and best boxers alive in his heyday. When he returns to boxing in September to fight Roy Jones, Jr. (assuming no cancellation due to COVID-19), everyone will likely watch intently to see if Tyson rebuilt that strength.
Endurance training is everything in succeeding as a boxer. Since Benzema already does kickboxing often, he really could do well as a boxer in his thirties. Nevertheless, it definitely does become harder the older one gets.
Tyson may prove otherwise in the end. Most interesting is what inspired Tyson to go back into the ring. His inspiration comes from an unexpected source.
Tyson's new intent with his Legends Only League
According to Tyson, reports Yahoo Sports, former San Francisco 49er Jerry Rice inspired him to go back to boxing. It also tipped off Tyson to start his own league of retired athletes who can still perform at the top level.
Tyson's Legends Only League may be the best business venture he ever created. This league makes a good point in many older athletes still being in good enough shape to compete with others their age.
Everyone will see how this works when Tyson fights Roy Jones Jr. One must assume this league will expand to include football (with Rice participating) and other sports. Would Benzema find a place there to do boxing in retirement? If he's still in his thirties when retiring from soccer, he may not need to be in a senior boxing club.