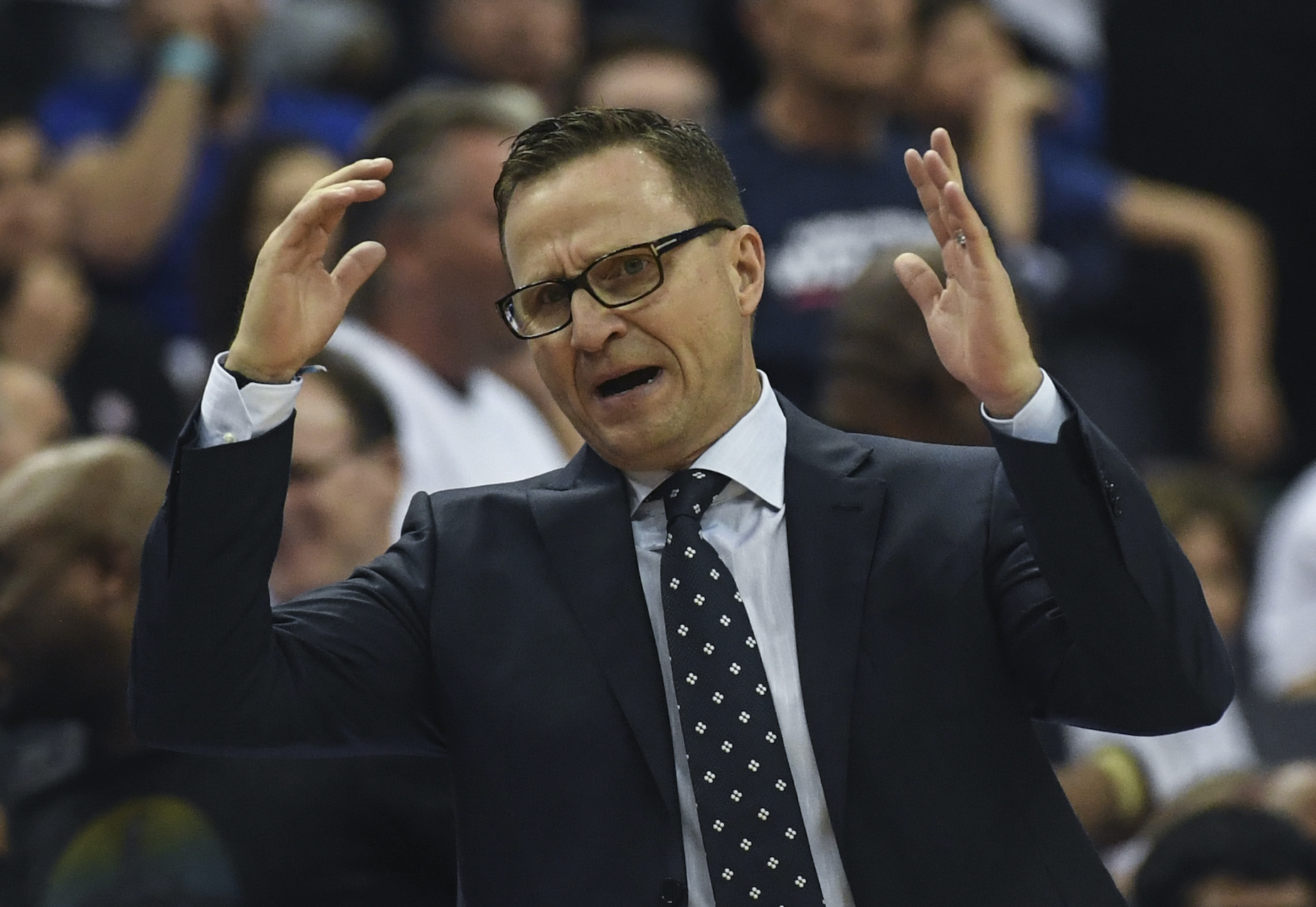 Scott Brooks Recalled a Merciful On-Court Encounter With Michael Jordan: 'He Didn't Even Try to Score'
While Michael Jordan wasn't always the nicest guy on the basketball court, he did show some mercy to a young Scott Brooks.
These days, most basketball fans will know Scott Brooks as a capable NBA head coach. His basketball career wasn't always confined to the sidelines, though. The guard spent 10 seasons in the Association, and, while wasn't exactly a star, he did have some memorable experiences on the hardwood. Take, for example, his first encounter with Michael Jordan.
While His Airness was known for being a ruthless competitor who didn't pull any punches, Brooks had a different experience with the NBA legend. During their first on-court meeting, Jordan showed the 76ers rookie some mercy.
Scott Brooks and Michael Jordan sit at opposite ends of the basketball spectrum
Whether you think he's the GOAT or simply an elite player, just about every basketball fan holds Jordan in high regard. With all due respect to Brooks, he sits a bit further down the power rankings.
Without relitigating MJ's entire career, the Chicago Bulls star dominated the competition at virtually every level. He won an NCAA title at the University of North Carolina, then turned pro and, after breaking through a Detroit Pistons roadblock, claimed six NBA championships. Along the way, Jordan claimed virtually every individual award imaginable, made plenty of money, and became one of the most famous men on the entire planet.
Brooks, on the other hand, was more of a journeyman than anything else. He bounced between three different schools during his time in college and followed a similar trend in the professional ranks. He spent 10 seasons in the Association, suiting up for six different clubs. The guard never started more than six games in a season, but he did win the 1994 NBA title with the Houston Rockets.
After calling it a career, Brooks moved to the sidelines. He scored his first head coaching gig in 2008, taking over as the Oklahoma City Thunder's bench boss. He claimed Coach of the Year honors in 2010 and, as of the end of his time in Washington, D.C., has posted an all-time 521-414 record.
A merciful encounter with Michael Jordan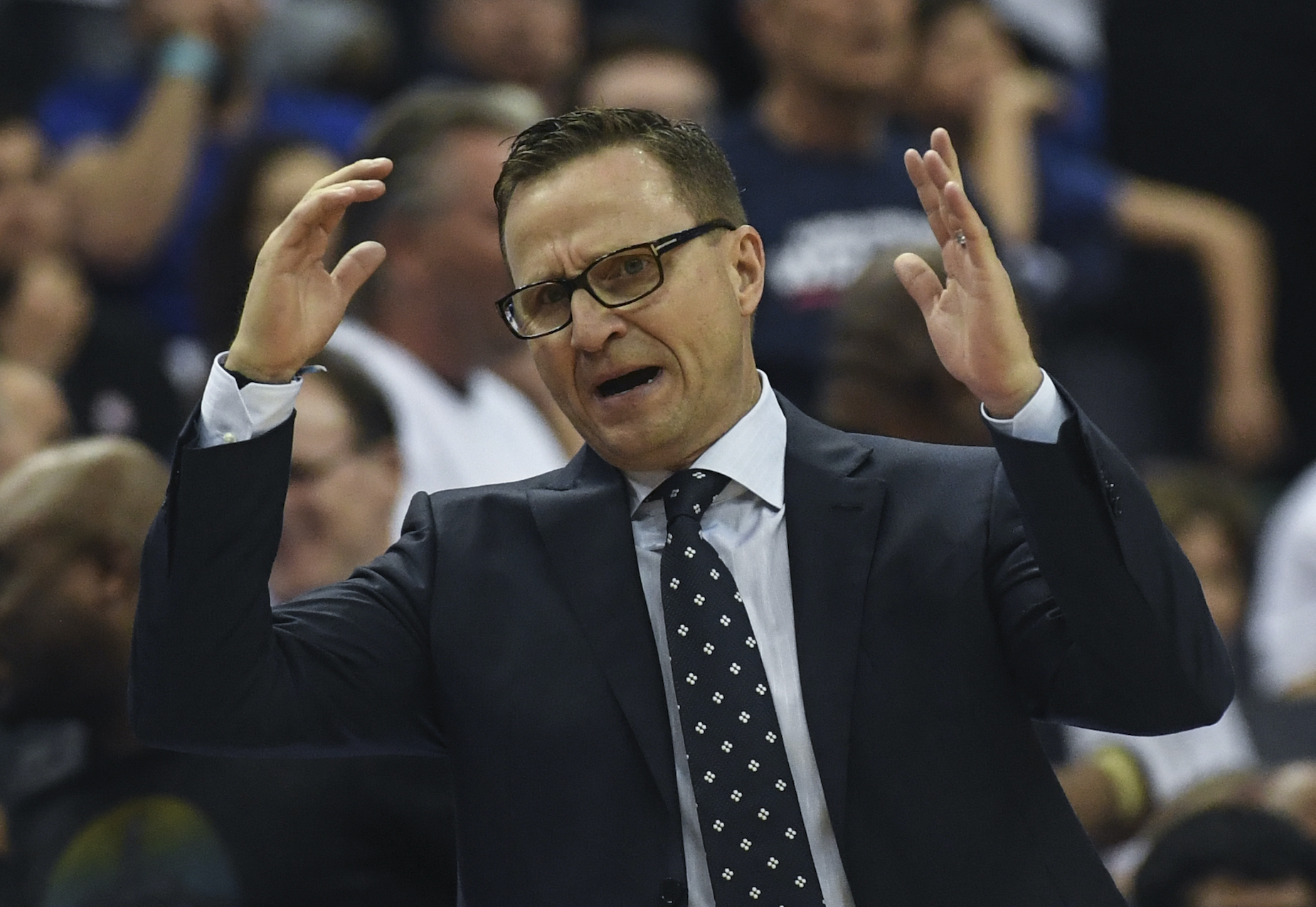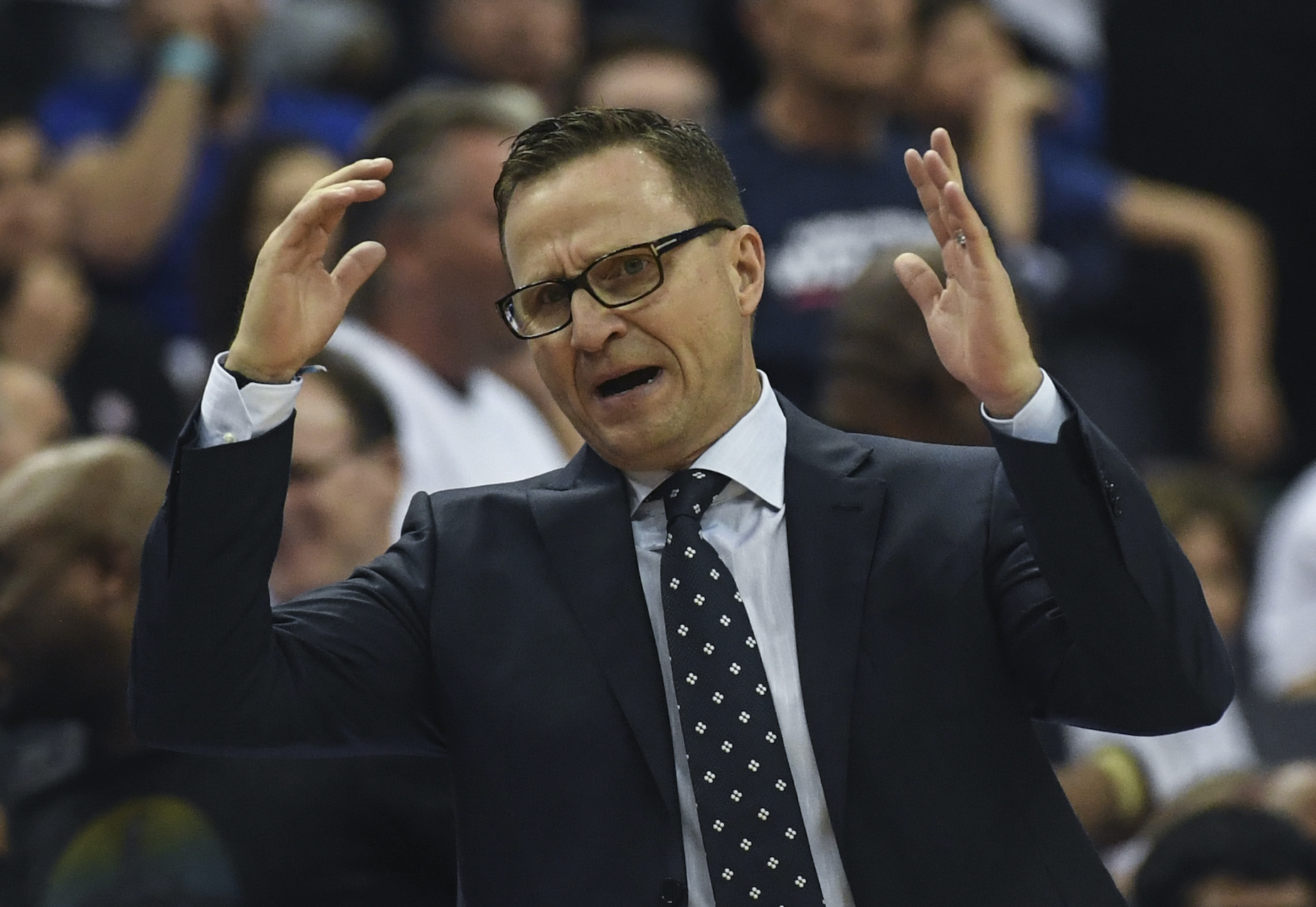 Given what we know of His Airness, it's easy to imagine him identifying Brooks as a weak target and setting out to crush him on the court. During their first meeting, however, Jordan showed some uncharacteristic mercy.
During his rookie campaign, Brooks switched on defense and found himself face-to-face with MJ. Even in the heat of competition, the young guard was taken aback by the moment.
"I remember it almost like it was in slow motion. I said, 'I cannot believe I'm guarding Michael Jordan.' I said that like literally to myself as I'm guarding him," Brooks told NBC Sports Washington.
While it's not clear if His Airness could tell that Brooks was awe-struck, he decided to show the rookie some mercy.
"The greatest thing is, he knew he could do whatever he wanted to do, but he just made a simple pass to the next guy over. He didn't even try to score on me. So that's my claim to fame," Brooks said.
Although that pass could have easily been a coincidence — maybe Phil Jackson had called a play from the sidelines — Brooks did cite another example of Jordan taking the high road.
"He never trash-talked me, but I don't think I was ever a concern for him," the guard recalled. "I don't think I could ever get under his skin anyway. Why would he ever want to trash-talk me? He probably felt sorry for me."
Scott Brooks also had plenty of praise for MJ's on-court abilities
Brooks' memories of Jordan weren't limited to those humorous anecdotes, though. The guard-turned-coach was also impressed by His Airness' effort at both ends of the floor.
"I just remember how intimidating he was on the defensive end. Everybody talks about his offense, and rightfully so. The guy was probably the greatest offensive player. But his defense was intimidating for a point guard," Brooks explained. "A lot of times, your entry pass to the offense was to the two, to the off-guard. It was nerve-racking making that pass because you knew he was lurking in the weeds, and he was gonna jump out and take the ball. He challenged passes. It's hard to get guys to challenge shots, and he would challenge passes. That's how good he was."
During his time in the Association, Jordan left an indelible impression on plenty of players. Brooks, however, came away with a unique perspective. While he saw His Airness in full competitive flight, he also witnessed the Chicago Bulls star knowing he had the better of a young opponent and declining to step on his throat.