Should Patrick Mahomes Really Be Worth One-Fifth of the Kansas City Chiefs?
Not only is Patrick Mahomes' recent contract extension the highest ever in the NFL, but it also set a record for the biggest deal in all of sports. Mahomes' deal is a 10-year extension worth $450 million and could be worth up to $503 million. That deal would place the young quarterback's value at approximately one-fifth of what the Kansas City Chiefs are worth.
Patrick Mahomes has played just two full seasons in the NFL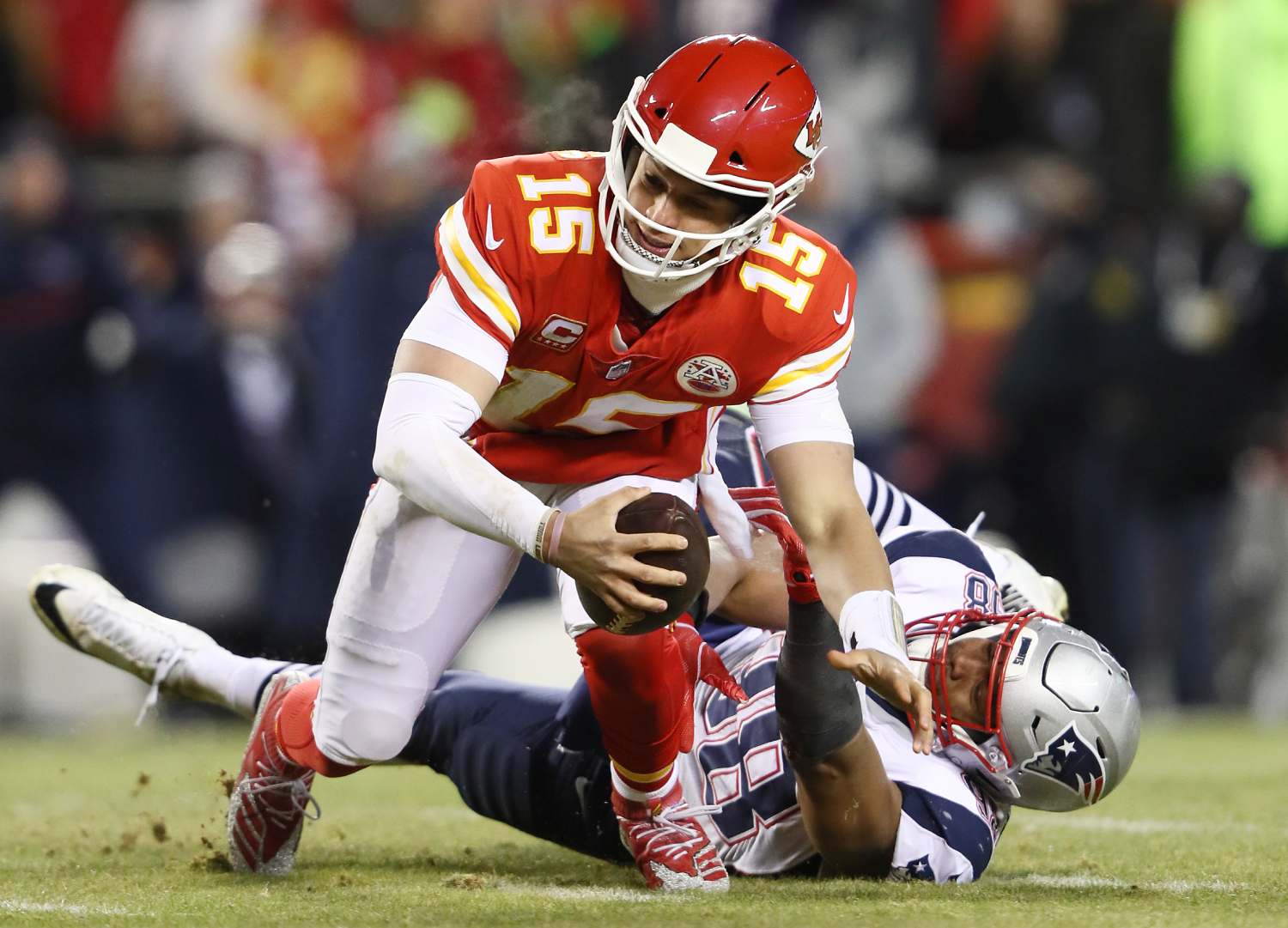 Patrick Mahomes is arguably the best quarterback in the NFL. You won't even have to argue that hard to prove it. He's strong-armed, fleet-footed, and is now a proven winner after winning the Super Bowl last season.
Mahomes has racked up 9,412 passing yards in just 31 regular-season games. He's also thrown for 76 touchdowns and has completed 65.9 percent of his passes. He spent the first year of his NFL career playing behind Alex Smith before taking over the starting role in 2018.
Mahomes didn't disappoint in 2018 when he threw 50 touchdowns and racked up better than 5,000 passing yards. He was also named the league's Most Valuable Player. Last season, Mahomes suffered a knee injury in a game against the Denver Broncos. He missed two games with a dislocated kneecap, but still threw for 4,031 yards and 26 touchdowns.
Mahomes inks staggering contract extension
It was widely expected the Kansas City Chiefs and quarterback Patrick Mahomes would soon be coming to a contract agreement on an extension. That extension was announced Monday afternoon. The deal was shockingly for $450 million over 10 years and could be worth up to $503 million if incentives are reached.
Mahomes inked the deal at the right time in his career. Although he's played in just two full seasons, he won a league MVP in one of them and added a Super Bowl MVP in the other. Mahomes is just 24 years old and has become the face of the National Football League.
His deal surpassed that of Anaheim Angels outfielder Mike Trout for the largest contract in sports. Mahomes has also shined off the field and in the Chiefs community. "With his dynamic play and infectious personality, he is one of the most recognized and beloved figures to put on the Chiefs uniform," Chiefs chairman Clark Hunt said, according to ESPN. He's an extraordinary leader and a credit to the Kansas City community, and I'm delighted that he will be a member of the Chiefs for many years to come."
Mahomes is worth about one-fifth of the team he plays for
According to Forbes, the Kansas City Chiefs had a team value of $2.3 billion in September of 2019. In 2018, the team was valued at $2.1 billion. Assuming that trend continues, the Chiefs will hold a value of approximately $2.5 billion for the 2020 season.
If that's the case, Mahomes' deal that could reach $503 million would make him valued at one-fifth of the Kansas City Chiefs. While he's a great player with unlimited potential, football is a team sport with a salary cap. While it may look great to lock up the best player in football now, his deal could have long-term ramifications.
Will he get hurt again? Will he live up to that unlimited potential? Are two years a big enough gauge to get a full read on Mahomes? Will the Chiefs be able to fit other players on the roster under the salary cap? These are questions the Chiefs had to answer and they ultimately thought Mahomes was worth a half-billion dollars.