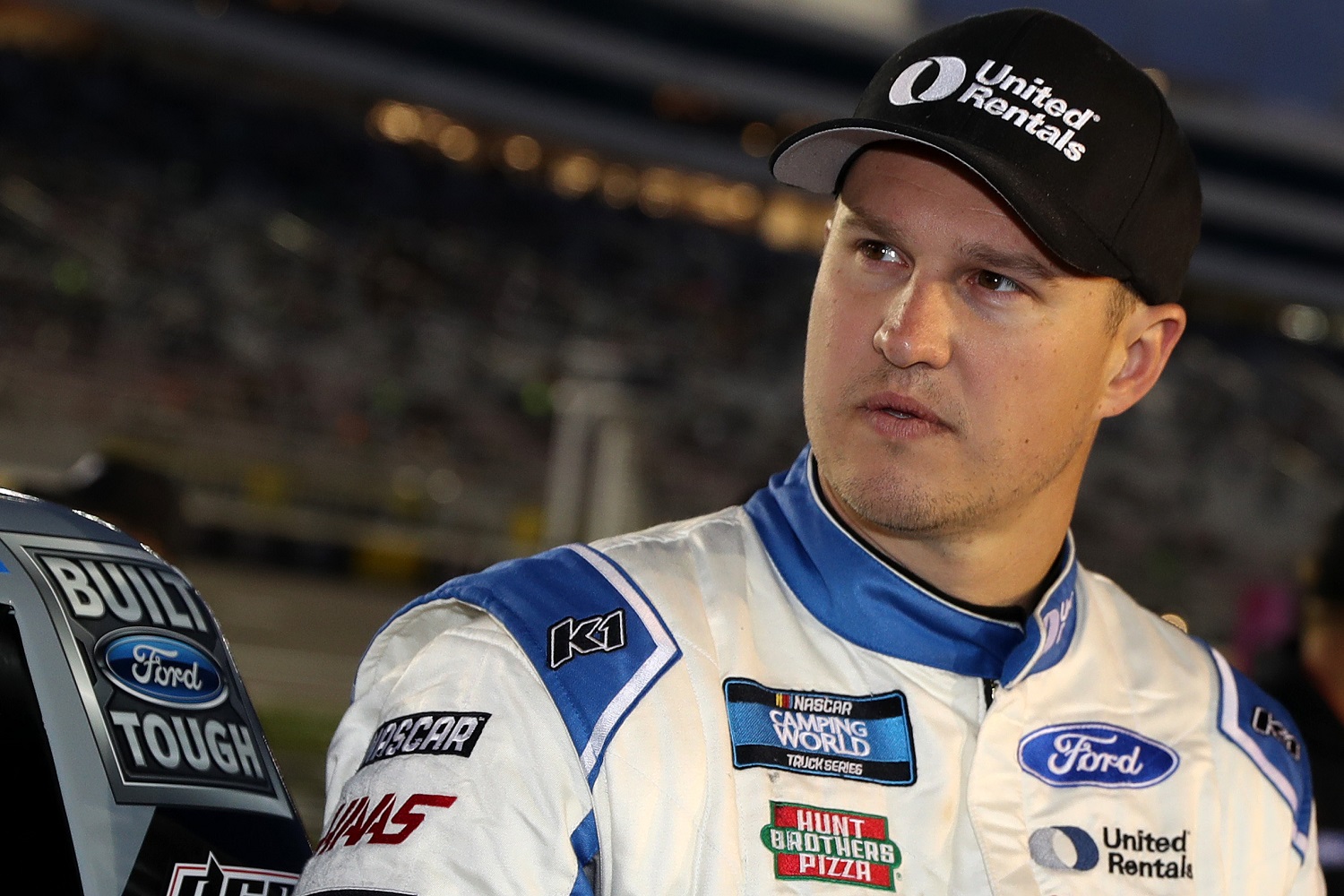 Stewart-Haas Driver Ryan Preece Says Your Assumptions Are All Wrong
Ryan Preece will drive a Rick Ware car at Dover on Sunday while so many fans assume he'll be in a Stewart-Haas Racing car in 2023.
If Ryan Preece was going to have to take a step backward, then the one he made this past offseason wasn't a bad one. His career at JTG Daugherty was never going to go anywhere without the security of a charter, so serving as backup equipment for Kevin Harvick isn't so bad.
Few people saw his move to Stewart-Haas as a reserve driver coming. Preece suggests fewer still know what's in store for him in NASCAR in 2023 and beyond.
JTG Daugherty made a financial decision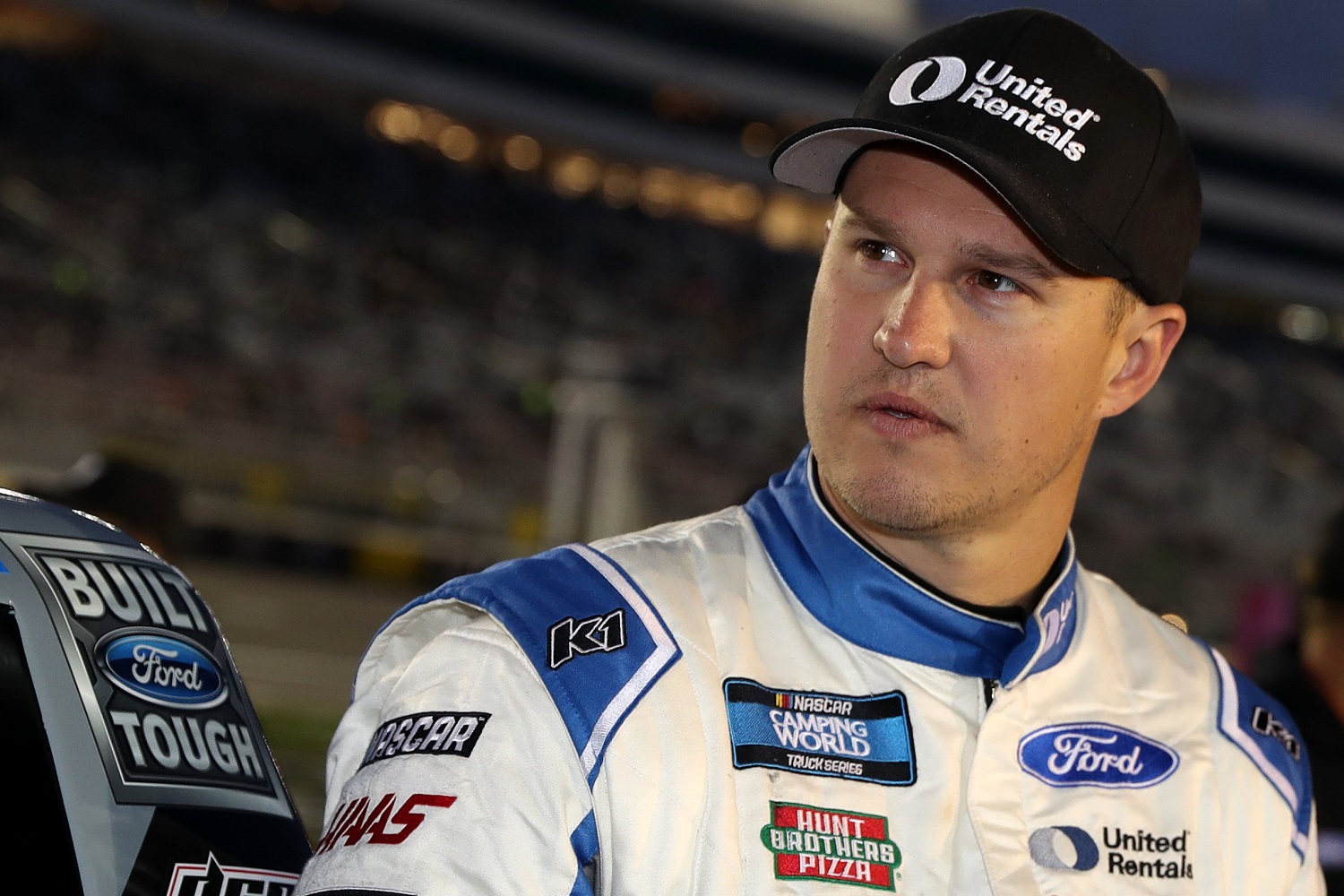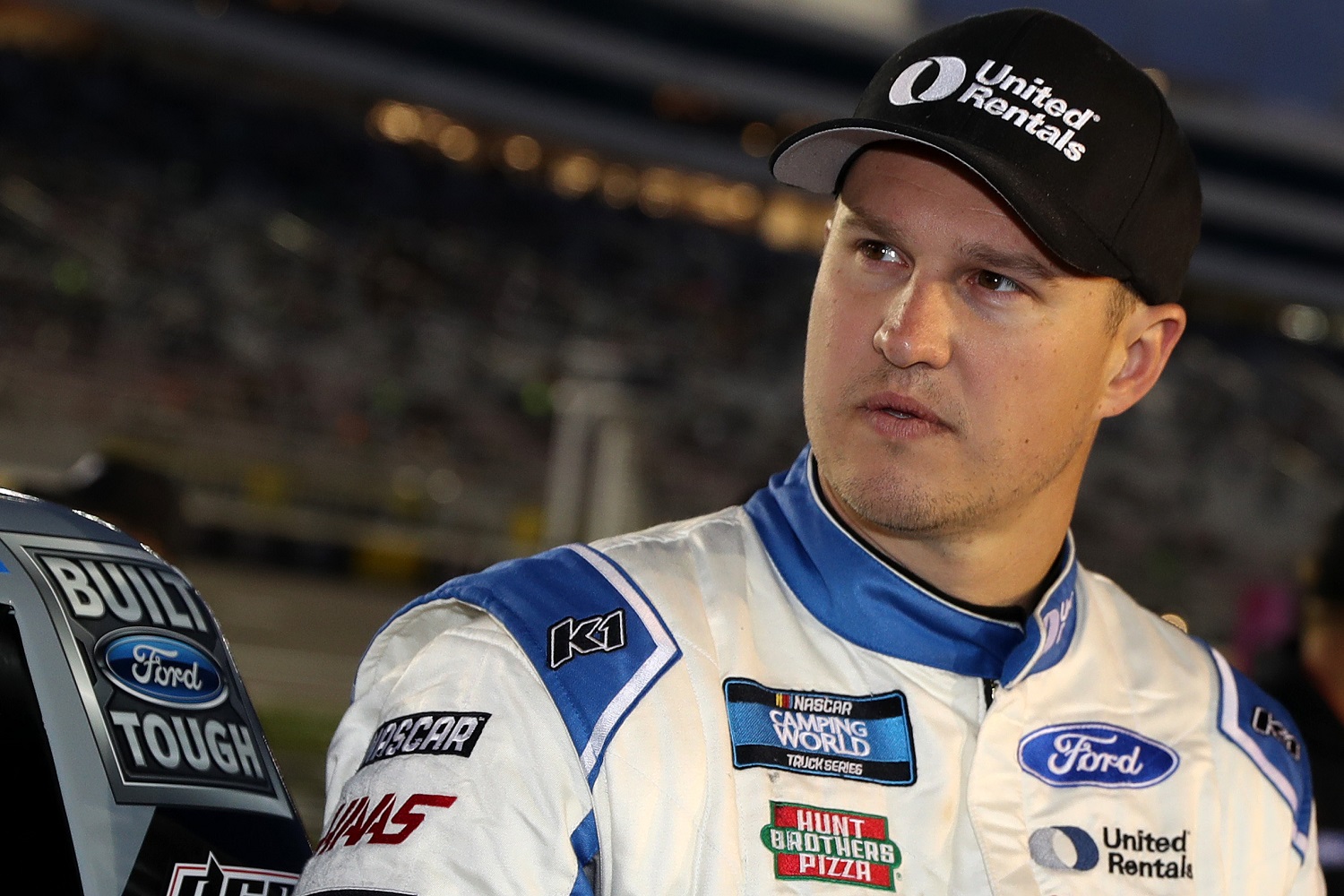 Just about anybody can enter a car in the NASCAR Cup Series, and the Daytona 500 at the start of the season is one of those races where teams on the periphery take their shot. As a season-long strategy, however, racing without a charter is a losing proposition.
While there's room in the field for non-chartered teams, they're at the back of the line when NASCAR dispenses prize money. JTG Daugherty gave up the ghost at the end of last season and cut the size of the team in half. That decision saw Ricky Stenhouse Jr. stay put in the No. 47 Chevy, which has been competing with a charter, but shut down Ryan Preece's No. 37 Chevy.
The team tried operating Preece's car without a charter last year, having sold it to Spire Motorsports after the 2020 season. It was destined to be a money-losing proposition anyway, but eight DNFs and just four top-10 finishes exacerbated the situation.
Suddenly, Preece, 31, was a free agent in an offseason in which there wasn't an overwhelming amount of movement.
Stewart-Haas hired Ryan Preece as a reserve driver
While other Cup Series drivers like Matt DiBenedetto and Anthony Alfredo had to drop down to the Camping World Truck Series or the Xfinity Series, Ryan Preece landed a hybrid deal with Stewart-Haas Racing.
SHR already had a full lineup in the Cup Series with Kevin Harvick, Aric Almirola, Chase Briscoe, and Cole Custer, so the deal precludes Preece from driving there unless it's an emergency situation. However, owners Tony Stewart and Gene Haas cobbled together a limited schedule of Xfinity and truck races plus work in the simulator.
On top of that, SHR worked out a loaner deal for Preece, which explains his presence in the field for Sunday's Cup race at Dover. Driving a Rick Ware Racing car that the Stewart-Haas team tweaked to get through inspection, Preece qualified the No. 15 Ford a surprisingly strong 13th. David Ragan drove that car to eighth place in the Daytona 500.
SHR Driver Ryan Preece says your assumptions are all wrong
Stewart-Haas Racing announced the signing of Ryan Preece in early January. The following week, Aric Almirola revealed he would retire at the end of the 2022 season. Just about everyone assumed the announcements were related and Preece had been anointed the heir to the No. 10 Ford. If not that, then certainly Preece would replace Kevin Harvick in a year or two.
However, the Connecticut native says the social media know-it-alls are assuming too much.
"My end goal right now is to win races and see where that leads me," Preece told Frontstretch.com. "Because like I said, I've got to win. I wish it was as easy as some people say on Reddit or some people can kind of make it sound. But I promise you my day-to-day life, it's nothing but having to win races and making things happen. So that's all I'm focused on, and it's a great opportunity."
And, yes, the opportunity could turn into a second chance in the Cup Series, this time with SHR. So, maybe the pundits will be proven right.
"I'm sure there's going to be plenty of people one day, if it ended up being that way or not, they will say they knew the whole time," Preece said.
Like Sportscasting on Facebook. Follow us on Twitter @sportscasting19.