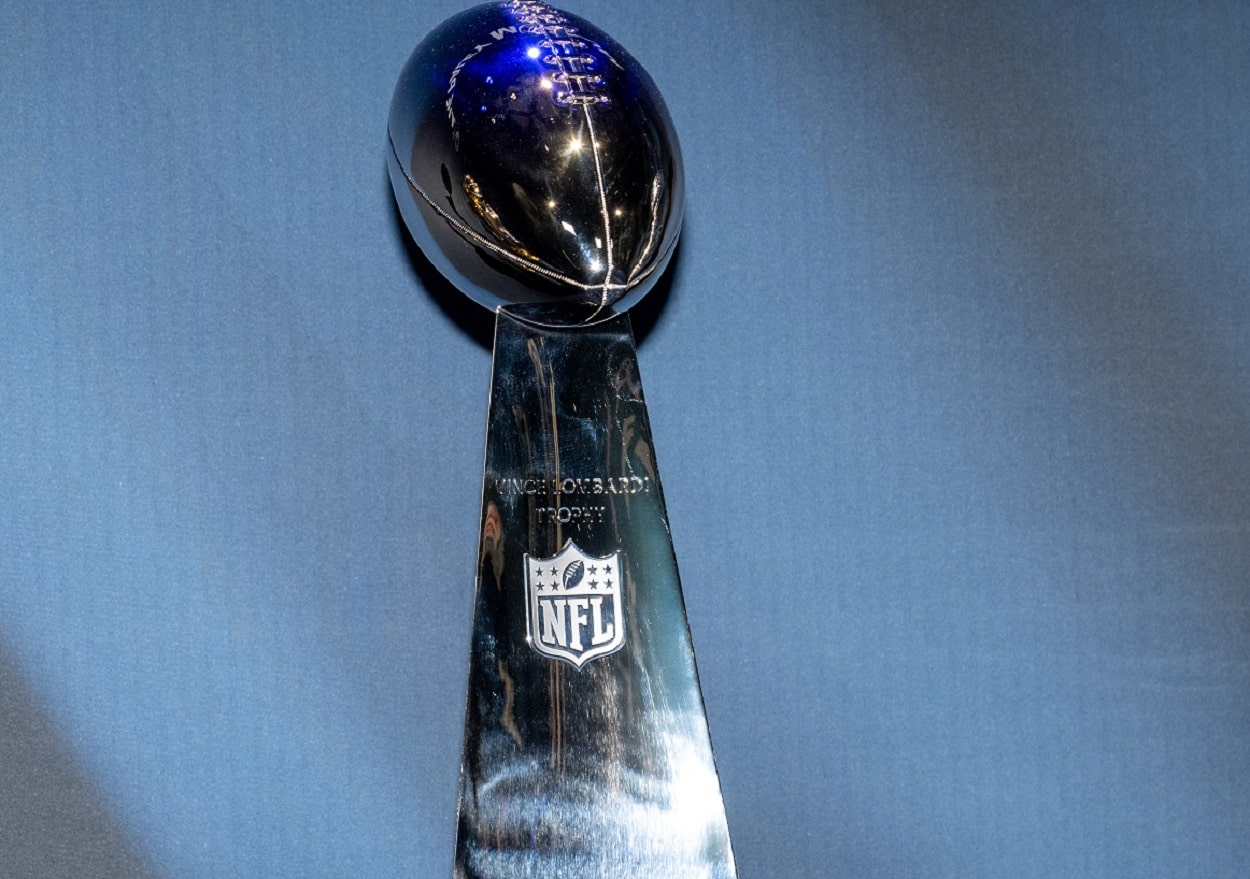 Super Bowl 57: Ranking the 10 Most Intriguing Potential Matchups
A look at the 10 best potential Super Bowl 57 matchups.
With the 14-team field now firmly in place for this season's NFL Playoffs, we now officially have 49 different matchups that could conceivably take place at State Farm Stadium in Glendale, Arizona, for Super Bowl 57.
But let's be honest here. Some of those 49 possible matchups would be much more exciting than others. With all due respect to both No. 7 seeds, as both fought hard just to reach the postseason, would anyone outside of their respective towns and fan bases be overly thrilled to see the Miami Dolphins and the Seattle Seahawks duke it out for the Lombardi Trophy?
Truth be told, I didn't include either of those teams in this top 10. And at the risk of avoiding another pair of fan bases, both No. 6 seeds, the Baltimore Ravens and New York Giants, aren't here either. But do we really expect either of them to reach the title game anyway? Crazier things have happened, of course, but the likelihood is low at this point.
So which 10 potential Super Bowl 57 matchups did we choose? Let's take a look.
Ranking the 10 best possible Super Bowl 57 matchups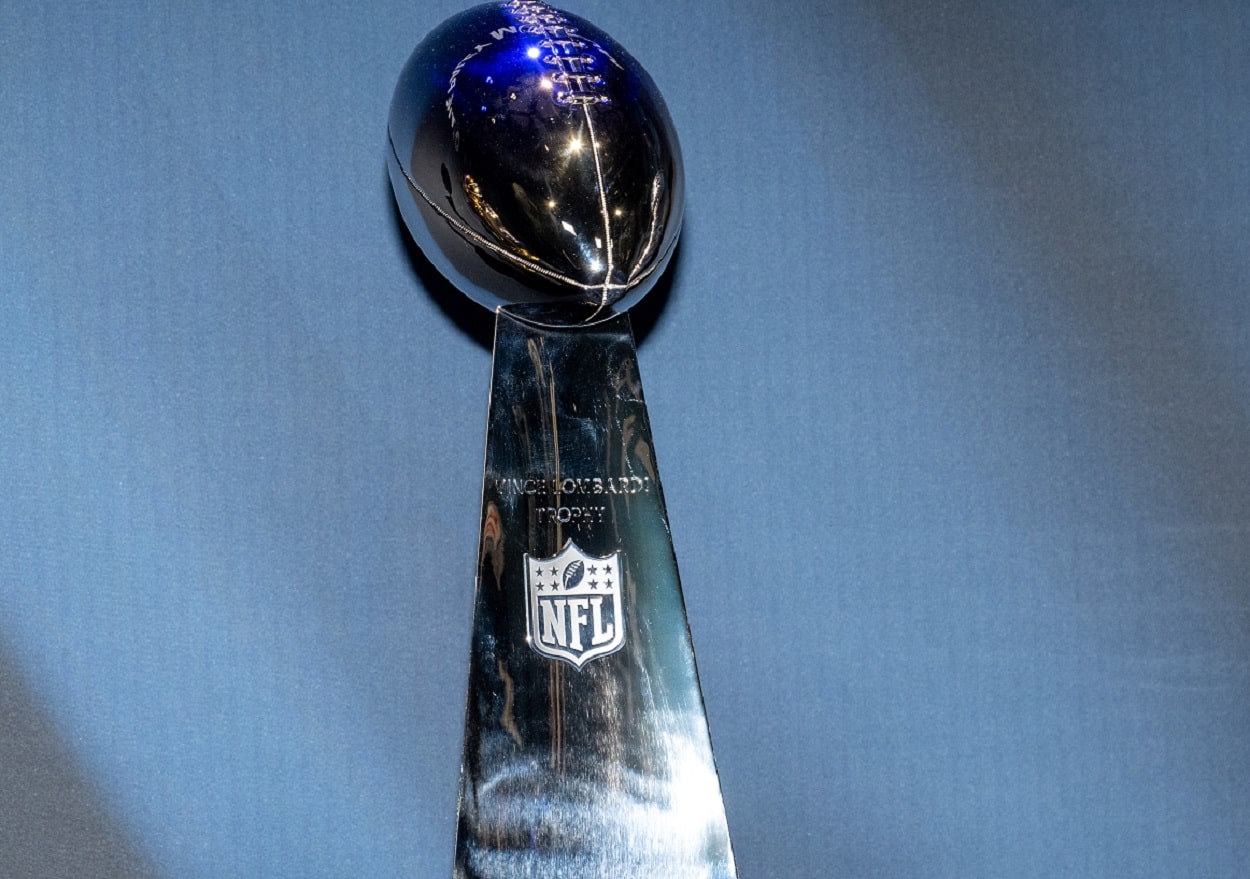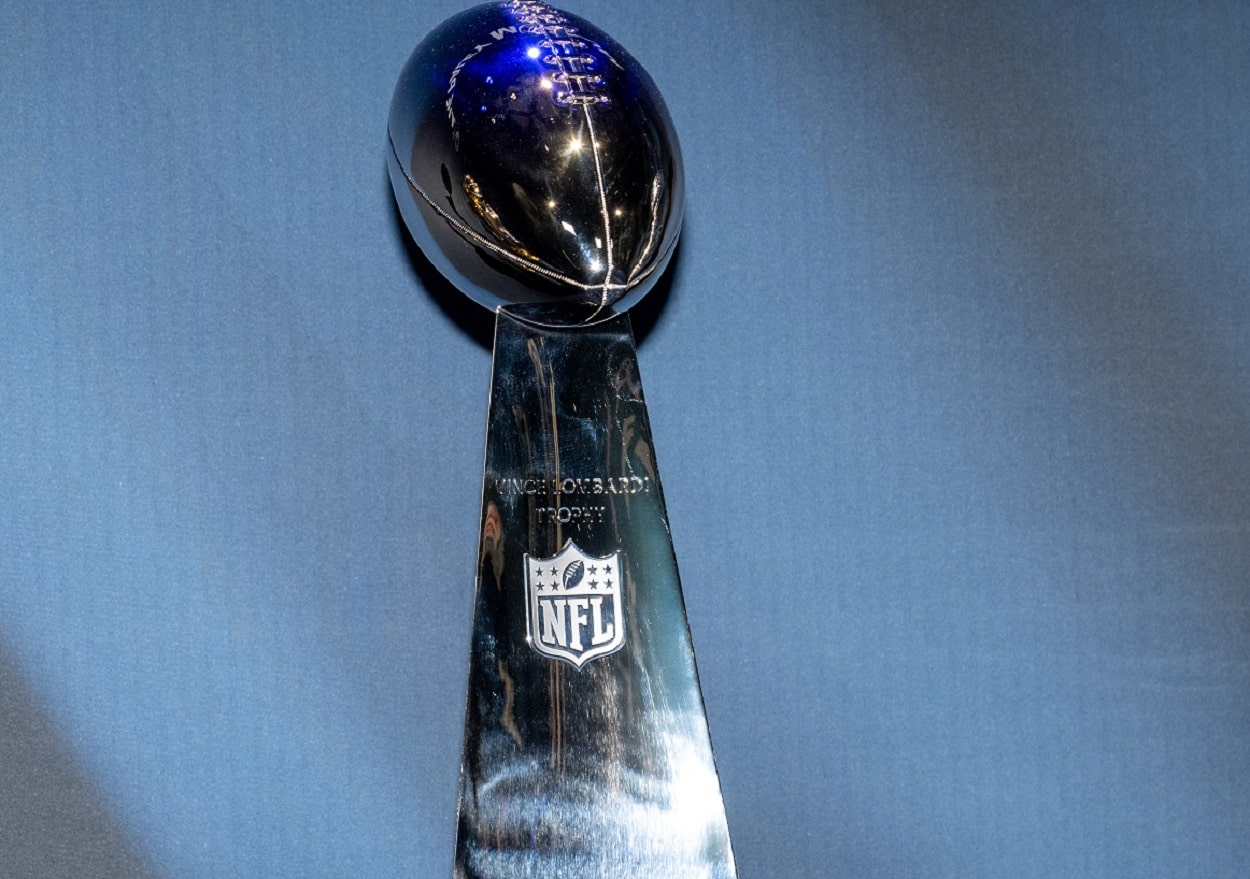 10. Tampa Bay Buccaneers vs. Jacksonville Jaguars
This is obviously the longest of long shots in our top 10, but you can't tell me that Tom Brady vs. Trevor Lawrence wouldn't be incredible. Lawrence's first shot. Brady's last shot. Young vs. old. Past vs. future. All the fun and cliche narratives you can dream of come into play here.
Of course, that's the case with any AFC quarterback Brady would potentially face in what would be his 11th Super Bowl. A Bucs vs. Chiefs rematch from two years ago would also be quite compelling.
And that takes care of both No. 4 seeds.
9. Kansas City Chiefs vs. Minnesota Vikings
l thought long and hard about which AFC team would be best to match up with the Minnesota Vikings, as I really only wanted to include them once. A colleague of mine suggested the Buffalo Bills, as that would give us a first-time Super Bowl winner no matter what. And that was intriguing.
In the end, however, I went with the Kansas City Chiefs for historical purposes, which played into several of my decisions, if I'm being honest with you. That's just a thing with me.
Ahead of the 1970 merger, the Vikings won their lone NFL Championship in 1969, which earned them the right to play in Super Bowl 4 against — yep, you guessed it — the Kansas City Chiefs, who took an easy 23-7 victory.
The Vikings' other three Super Bowl losses came against the Dolphins, Steelers, and Raiders. The latter two obviously aren't competing for a shot at Super Bowl 57 any longer, and I'm just not feeling a Minnesota-Miami matchup this year.
8. San Francisco 49ers vs. Los Angeles Chargers
Like the Vikings, the Chargers have never won a Super Bowl. But unlike Minnesota, the Bolts have made just one appearance in the Big Game, that coming after the 1994 season when they were still in San Diego.
And their opponent that year? The San Francisco 49ers. See, I told you history was a big thing for me. The Niners, of course, dominated Super Bowl 29 and took a 49-26 victory behind a record six touchdown passes from Steve Young.
As for a potential 49ers vs. Chargers matchup in Super Bowl 57, I could see that being much more competitive than the previous edition. Look no further than their Week 10 matchup from this season, which the Niners won 22-16, for proof of that.
It would take a lot of work for Justin Herbert & Co. to get there, but it would be fun to see him get another crack at the San Francisco defense. Throw in Christian McCaffrey and Austin Ekeler running wild and plenty of fantastic receivers on both sides, and you've got yourself quite an entertaining matchup.
7. Kansas City Chiefs vs. Dallas Cowboys
While there's no Super Bowl history between the Kansas City Chiefs and the Dallas Cowboys, the two cities certainly have a historical link.
The Chiefs franchise, of course, started in Big D as the Dallas Texans before moving to KC in 1963.
But beyond that, a Chiefs-Cowboys matchup in Super Bowl 57 would be fantastic. Despite his deceiving interception issues, Dak Prescott has had a better year than for which he's gotten credit. And Patrick Mahomes has been — well, Patrick Mahomes. And seeing how he'd fare against Micah Parsons and the Dallas defense could be pretty entertaining.
And let's get real here. While not the case for everyone, the Fox network would love to have the Cowboys in the Super Bowl. While millions would tune in to watch them attempt to win their first Super Bowl in more than a quarter-century, millions would also tune in to watch them lose.
6. San Francisco 49ers vs. Cincinnati Bengals
Unlike the Chiefs and Cowboys, the San Francisco 49ers and Cincinnati Bengals do have some Super Bowl history.
The two teams met twice in the Big Game in the 1980s, with the Niners winning both — but only by a combined nine points. My guess is that we'd get another close game if these two squared off for the Lombardi Trophy a third time.
San Francisco and Cincinnati are easily two of the hottest teams coming into the postseason. The Bengals won eight straight to close the season, while the Niners won their final 10. Cincy has the tougher path to Super Bowl 57 as Joe Burrow & Co. will likely have to beat both the Bills and Chiefs to get to Glendale.
The Niners, however, will have the luxury of playing at least two playoff games at home. And let's not pretend the NFC is quite as strong as the AFC.
5. Buffalo Bills vs. San Francisco 49ers
Remember when Chris Berman used to predict a Buffalo Bills-San Francisco 49ers Super Bowl ahead of every NFL season? Well, Super Bowl 57 is easily one of the best chances for that matchup to finally come to fruition.
And what a matchup it would be. Great defenses. Plenty of big stars. And certainly plenty of great storylines.
The Niners winning a Super Bowl would be a great story, as "Mr. Irrelevant" Brock Purdy will have gone undefeated in leading his time to a championship in that scenario. San Francisco would also tie the Pittsburgh Steelers and New England Patriots with a sixth title.
As for the Bills, there's obviously the storyline of them having never won a Super Bowl. And, of course, winning one for Damar Hamlin would make it that much sweeter. There's no doubt that Buffalo will be the emotional favorite throughout these NFL Playoffs.
4. Buffalo Bills vs. Dallas Cowboys
The Buffalo Bills and Dallas Cowboys certainly have Super Bowl history, playing back-to-back title games following the 1993 and 1994 seasons, with America's Team winning both by a combined 52 points. And while the Bills wouldn't care who they beat to win their first title, it could be a touch sweeter if they got themselves a little revenge.
But no matter who won this potential Super Bowl 57 matchup, this would be an exciting game to watch. Like a possible Bills-49ers matchup, a Dallas-Buffalo showdown would feature two teams with plenty of star power (go ahead and insert a Cowboys helmet joke here) and dynamite defensive units.
As it is with the Bills, Jerry Jones likely won't care who his Cowboys have to beat to claim the franchise's sixth Super Bowl title. And in keeping with the history theme, Dallas has fond memories in the state of Arizona as the Cowboys' last Super Bowl win came just down the way from Glendale in Tempe.
3. Kansas City Chiefs vs. San Francisco 49ers
A Kansas City Chiefs vs. San Francisco 49ers matchup in Super Bowl 57 is one wanted by many NFL fans as the postseason gets underway, as well as the one predicted by many experts. And there's obviously some recent Super Bowl history between the two teams as Patrick Mahomes & Co. beat the Niners in the Big Game just three years ago to win the franchise's first title in half a century.
Of course, this San Francisco team looks much different than the one that took that 31-20 loss in Miami following the 2020 campaign. However, the more recent history between the two teams doesn't favor the Niners either.
The two teams met back in Week 7 in Santa Clara, and the vaunted San Francisco defense couldn't do a thing to stop the Kansas City offense. Mahomes threw for 423 yards and three touchdowns that day to lead the Chiefs to an easy 44-23 victory, which was actually the 49ers' last loss before they ran the table to close the season.
But a Super Bowl 57 matchup would still look a bit different as the Chiefs saw Jimmy Garoppolo that day, not Brock Purdy. And Christian McCaffrey had only been with the team for a few days leading into that game. So I'm all for these two squads running it back with the Lombardi Trophy on the line.
2. Philadelphia Eagles vs. Buffalo Bills
Not to worry, everyone, we've got the Philadelphia Eagles in here. Actually, they're in our top two spots, and history can't play into either one as the two teams they've previously played in the Super Bowl, the Raiders and Patriots (twice), didn't make the postseason.
We'll start with the Eagles potentially taking on the Buffalo Bills, which would be an absolute thrill. While the Buffalo defense has received a ton of praise this season, the Philly defense has been just as good and has been extremely underrated all year long.
But we all know defense doesn't sell a Super Bowl. Quarterbacks do. And Jalen Hurts and Josh Allen have certainly been two of the best this season. And the beauty of this quarterback matchup is that they play a very similar style of football. Both can beat you with their arm, and both can beat you with their legs. So watching each try to do their thing against a great defense would be outstanding.
1. Kansas City Chiefs vs. Philadelphia Eagles
Perhaps it's a bit cliche to have the No. 1 seeds from each conference in the No. 1 spot here, but how could you not get excited about the possibility of the top two NFL MVP candidates, Patrick Mahomes and Jalen Hurts, duking it out for the biggest prize in American sports?
The Kansas City Chiefs and Philadelphia Eagles each enter the NFL Playoffs with 14-3 records and obviously have the easiest path to Super Bowl 57 as they each would have to play just two games to get to Glendale instead of three.
However, the Eagles have even more of an advantage as they won't have to leave the friendly confines of Lincoln Financial Field. The Chiefs, however, may have to end up playing the AFC Championship Game at a neutral site. And we all know what an advantage Arrowhead can be for Andy Reid's bunch.
Nevertheless, if the Chiefs and Eagles each find their way to Super Bowl 57, we could be in for one of the great title games in NFL history.