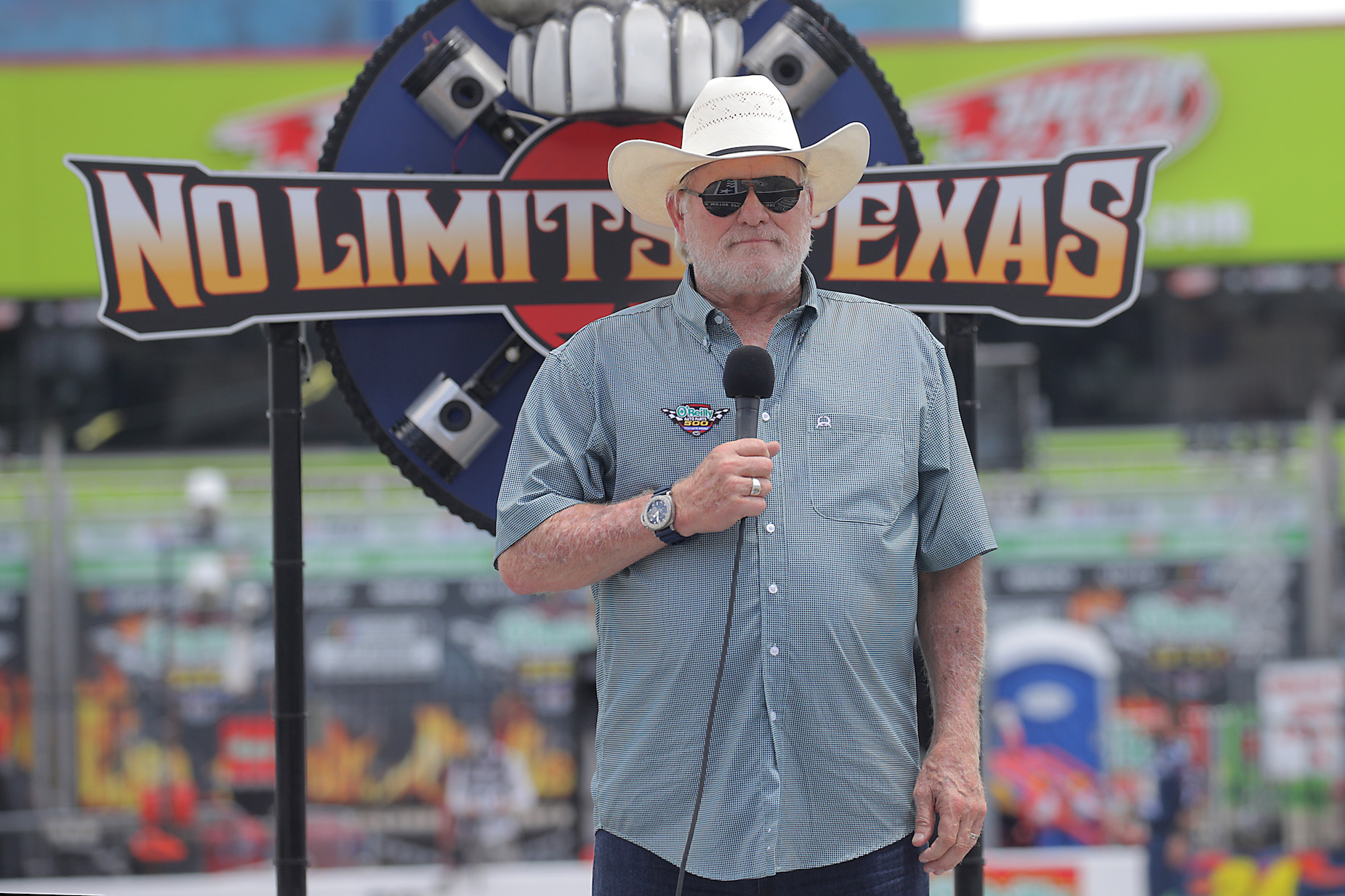 Terry Bradshaw Believes That His Beloved Pittsburgh Steelers Could Make NFL History This Season
While it's been quite a while since Terry Bradshaw suited up for the Pittsburgh Steelers, the Fox analyst still thinks his former team can make history.
While the Pittsburgh Steelers have had plenty of recognizable players over the years, few are more recognizable than Terry Bradshaw. During his time in Pennsylvania, the quarterback won four Super Bowl titles; he's since become a household presence as a Fox studio analyst.
Although it's been quite some time since he donned the black and gold, Terry Bradshaw still thinks pretty highly of his former team. In fact, he recently went on the record as believing they'll make NFL history this season.
Terry Bradshaw is an iconic part of Pittsburgh Steelers history
These days, it's easy to think of Terry Bradshaw as little more than a pop-cultural presence; he's appeared in movies, suited up for The Masked Singer, and talks football in the Fox NFL studio. All of that, however, shouldn't overshadow his impressive playing career.
After playing his college ball at Louisiana Tech, Bradshaw entered the 1970 NFL draft. Thanks to a coin flip, he joined the Pittsburgh Steelers as the first-overall pick. From there, the rest is history.
The quarterback spent 14 seasons in the Steel City; while he played for some legendary teams, the Bradshaw pulled his own weight, winning 107 of his 158 starts. He also lifted four Lombardi Trophies, took home two Super Bowl MVP titles, and earned 1978 NFL MVP honors.
While the quarterback didn't have the easiest time in Pittsburgh—he felt like he and Chuck Knoll didn't see eye-to-eye—the former quarterback still loves the Steelers.
"The city should know how much I care about Pittsburgh," Bradshaw said, according to CBS Pittsburgh. "I've never stopped loving the Steelers. I have always loved Pittsburgh. If Pittsburgh would have tried to move me, I would have just quit. I wanted to play for one team and that was Pittsburgh."
The current Pittsburgh Steelers are doing pretty well, too
During Terry Bradshaw's time in Western Pennsylvania, the Pittsburgh Steelers were an NFL dynasty. While things aren't quite as dominant today, they're still doing pretty well for themselves.
Heading into Week 11, the Steelers are sitting at 9-0; that makes them the last undefeated team in the NFL. Pittsburgh isn't exactly playing the most attractive football you've ever seen—their leading rusher and receiver have 556 and 516 yards, respectively—but games aren't decided on aesthetics.
Similarly, critics will say that the Steelers have had an incredibly easy schedule; they've beaten the Baltimore Ravens, then disappointing squads like Houston Texans, Dallas Cowboys, and Philadelphia Eagles. Those in Pittsburgh, however, will say that you can only beat those who are on your schedule.
Terry Bradshaw thinks the Pittsburgh Steelers can run the table and finish the year undefeated
Terry Bradshaw doesn't think the Pittsburgh Steelers are just a flash in the pan, though. The former quarterback and current analyst believes that his old team has a chance to run the table and finish the season undefeated.
 "As long as Ben [Roethlisberger] is healthy, they will not lose another football game," Bradshaw explained on Fox's Thursday Night Football Coverage, according to Yahoo Sports. "The only way the Pittsburgh Steelers lose a football game is if they just have a letdown. They almost had one in Dallas, that was kind of a wake up call."
Bradshaw's first point, however, could be a problem; Big Ben has had injury issues in recent years and, while he's rolling right now, there's no guarantee he'll finish the year without a hitch. The Steelers will also to have to face the Ravens, Bills, and Colts in the coming weeks, which should represent a sterner test than the NFC East.
We're reaching the point of the season where it's only natural to wonder if any team can finish the job and wrap up an undefeated campaign. Terry Bradshaw, however, has faith in the Pittsburgh Steelers can make it there and achieve NFL immortality.