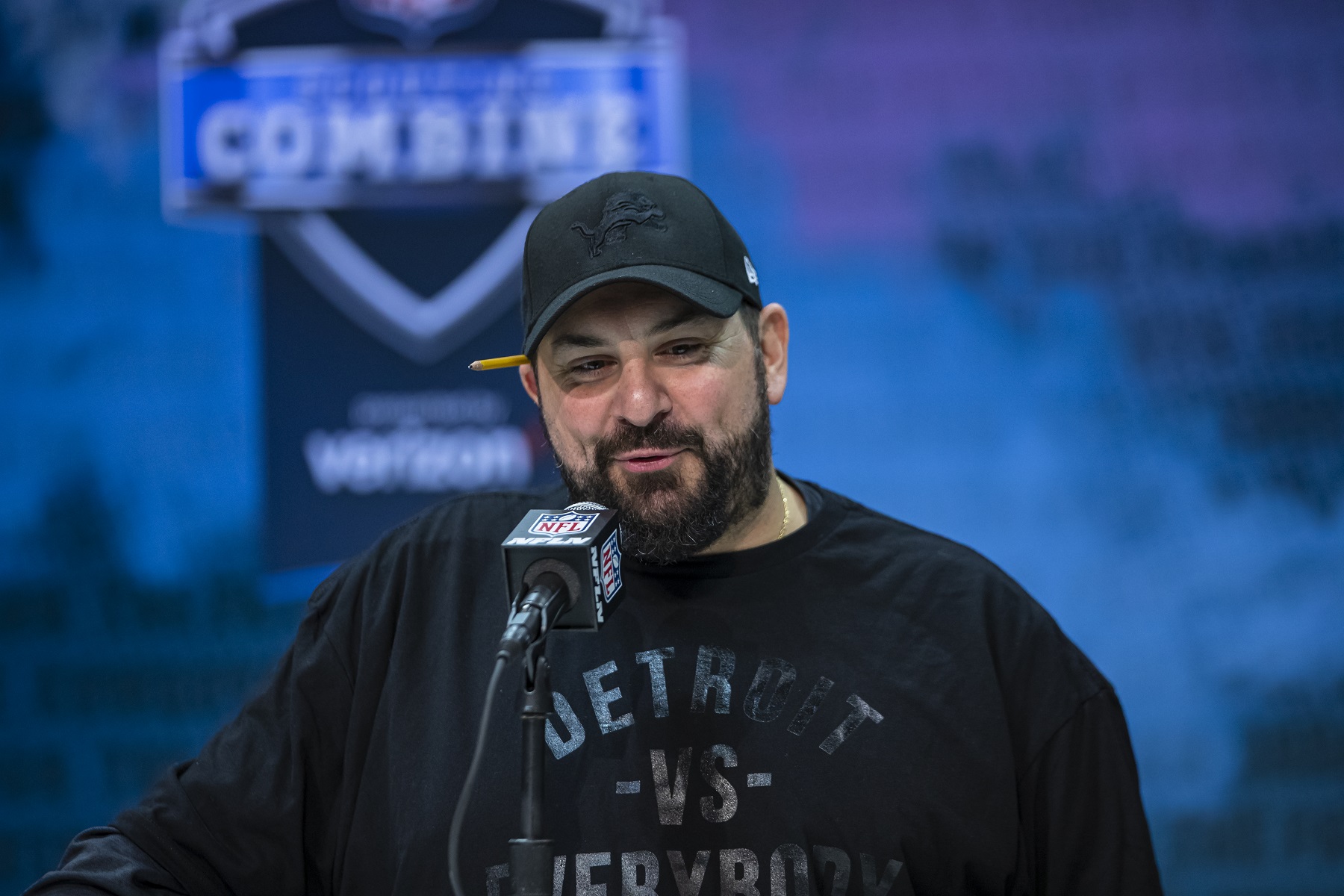 The Detroit Lions Should Count To 10 and Then Fire Matt Patricia
Matt Patricia's Detroit Lions defense had only 10 men on the field when Dalvin Cook broke off a 70-yard touchdown run in NFL Week 9.
It's all over for Matt Patricia. The Detroit Lions coach made the leap from incapable to incompetent in the NFL Week 9 loss to the Minnesota Vikings by allowing his team to repeat an unacceptable offense on defense.
The Lions had their bye week a month ago to try sorting out their many problems. What they need now is a bye-bye week on the part of Patricia.
There is no way Matt Patricia survives this
Minnesota Vikings star Dalvin Cook is as gifted a running back as there is in the NFL right now. He's scored a rushing touchdown in every game he's played this season and totaled four scores in Week 8 to trip up the Green Bay Packers, 28-22.
Cook is averaging better than 122 yards a game on the ground and has scored 13 touchdowns this season. He clearly does not need help breaking off big gains and reaching the end zone. But coach Matt Patricia's Detroit Lions gave him an assist anyway.
Cook's 70-yard touchdown run in the fourth quarter on Nov. 8 was the backbreaker that clinched the Vikings' 34-20 victory at U.S. Bank Stadium in Minneapolis. It came with just 10 Detroit defenders on the field. With gifts like that coming his way, Cook would never need to order anything from Amazon.
Matt Patricia's Detroit Lions made the same mistake the week before
Dalvin Cook tore through the Detroit Lions defense for 206 yards and two scores on 22 carries while also making a pair of receptions for 46 yards. So, it's not as though he needed that one lapse to remain a hero to fantasy football league owners.
But it turns out that just about any offensive player has a chance to look extra good against the Lions. That's because they made the identical mistake not once but twice in Week 8 during the 41-21 loss to the Indianapolis Colts. A tweet from writer Chris Burke of The Athletic showed those lapses clear as day.
Matt Patricia should have raised hell with his coaching staff that same night and put something in place to make sure the Lions would not repeat the 10-defender blunder ever again. But Patricia couldn't even accomplish something that basic.
As The Ringer  pointed out, a nearly identical blunder was a major factor in the Lions firing Jim Caldwell in 2017.
It's one more reason why the Lions have no choice but to fire Matt Patricia – sooner rather than later.
The Detroit Lions should have known better
Matt Patricia's resume technically is correct when it lists him as the defensive coordinator of the New England Patriots from 2012-17. However, a realist understands that Bill Belichick made his reputation as an outstanding defensive assistant and then coordinator. It's a given that he spends more time masterminding the New England defense than he does coaching the offense.
In that context, it's fair for Lions fans to ask themselves how the front office talked itself into hiring Patricia after determining that Jim Caldwell's back-to-back 9-7 seasons and two playoff berths in four years weren't enough to save his job.
The Lions are a train wreck at 3-5, and that comes after Patricia slipped from 6-10 in his first season to 3-12-1 last fall. They gave up 21 fourth-quarter points to drop their opener to the Chicago Bears and were up 14-3 on the Green Bay Packers the following week before a complete collapse.  The 25-29 loss to the New Orleans Saints in Week 4 after building a 14-0 lead should have been enough to doom Patricia.
He somehow survived, but now is as good a time as any for the Lions to address that mistake.