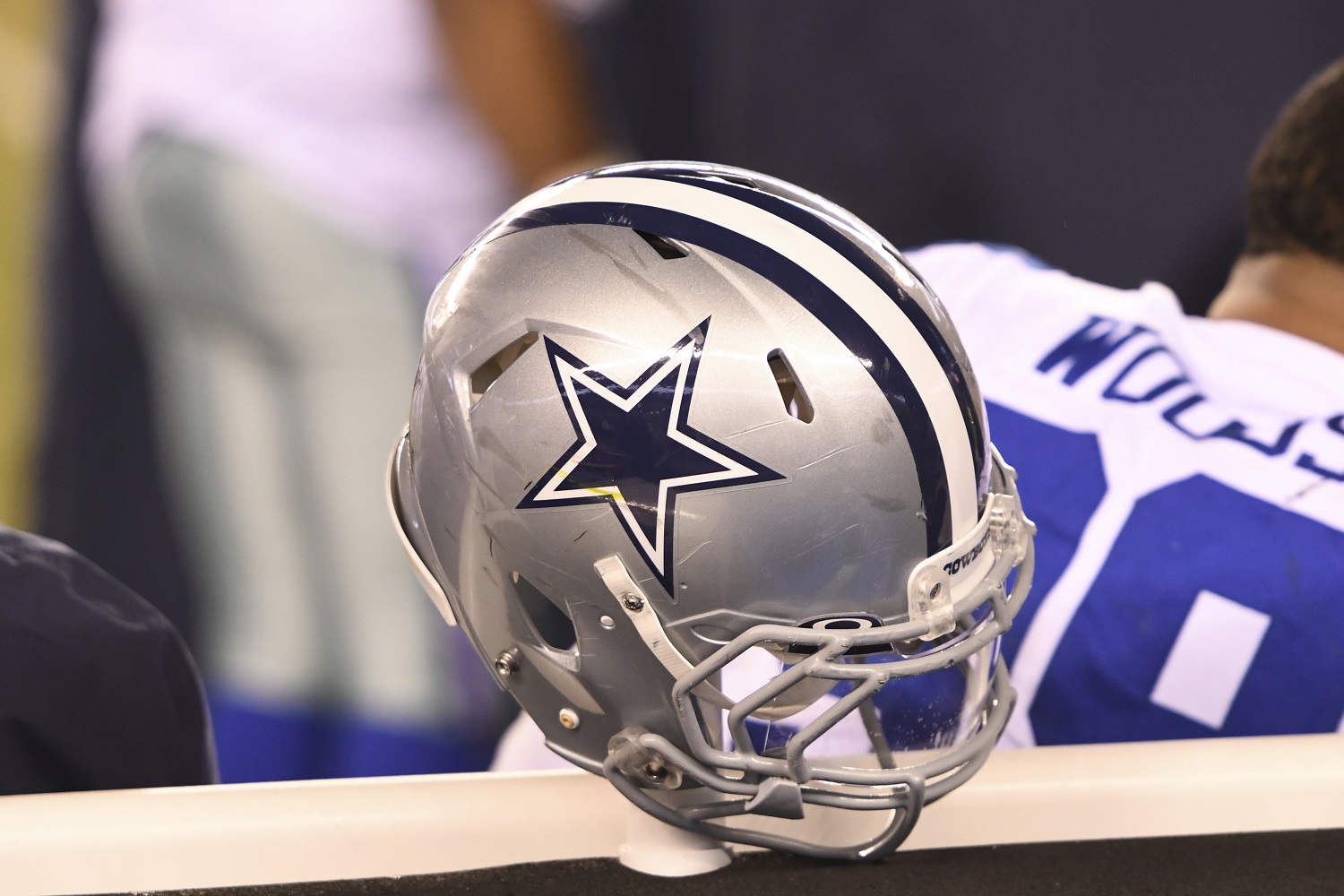 Troy Aikman Delivers Good News to Dallas Cowboys Fans
Troy AIkman says signing Dak Prescott to a long-term deal is a must. However, the Fox Sports analyst is generally optimistic about the 2021 Dallas Cowboys.
While multiple teams have entered the Deshaun Watson derby, the Dallas Cowboys are in a one-horse race for the time being for Dak Prescott. Troy Aikman recognizes that as a must-win situation for Jerry Jones and Mike McCarthy.
If the Cowboys hang on to their quarterback, however, Aikman is surprisingly bullish on how the 2021 NFL season will play out for America's Team despite what fans witnessed last fall.
Troy Aikman has a warning for the Dallas Cowboys
The Dallas Cowboys bought themselves some time a year ago by placing the franchise tag on Dak Prescott. Jerry Jones and the quarterback could not come to an agreement on a long-term deal, so the franchise tag gave them a one-year cooling off period.
In a perfect world, Prescott would have led Dallas to the playoffs with a solid year, the pandemic wouldn't have thrown the salary cap into flux, and the quarterback would have his new contract. But that's not the world we live in.
The NFL salary cap was $198.2 million in 2020 but is expected to slip to a little more than $180 million for next season because the pandemic cut heavily into attendance last fall. That makes negotiations between Prescott and the Cowboys even more complicated than they would have been even after his season-ending ankle injury in Week 5. Without its quasi-franchise QB, Dallas finished 6-10 with Andy Dalton and Ben DiNucci.
It prompted former Cowboys great Troy Aikman to issue a warning.
"I think Dak's leverage went up after this year," Aikman told the Dallas Morning News. "I'd be really surprised if (Prescott) is playing under the franchise tag again this year. My guess is if he is, that will be the last we see of Dak Prescott."
On balance, Troy Aikman is optimistic about the Dallas Cowboys
Troy Aikman was a Dallas Cowboys quarterback for his entire 12-year NFL career, but don't mistake him for a cheerleader or apologist for Jerry Jones' organization. That's especially true in light of the fact that he is part of the top Fox Sports broadcast team alongside Joe Buck and is expected to call 'em as he sees 'em.
"I haven't drank the Kool-Aid, but I don't think they're that far off from being competitive," Aikman told Morten Andersen during a VegasInsider.com podcast.
Aikman's reasoning relates to the Cowboys' injuries last year. Losing Dak Prescott was a huge blow in itself, but the Cowboys struggled with an assortment of ailments on the offensive line. Eight players had to take at least 400 snaps a center, guard, or tackle – and that's despite Connor Williams playing almost every snap.
"On the offensive side of the ball, I'm confident they'll get a deal done with that," said Aikman, who retired after the 2000 season. "I thought that a year ago, but I do think that they will they've got some outstanding skill players. There are a number of injuries up front on their offensive line. I think that any team with the injuries that the Cowboys had are going to have some problems. I think once they're healthy, they should be really competitive."
Troy Aikman says Mike McCarthy is in a tough spot
Here's the thing about a potential Dallas Cowboys rebound from their 6-10 season: As awful as they were, the Cowboys remained in the playoff race the entire way. They could improve substantially in 2021, win nine games, and still not make the playoffs. If they do go to the postseason, losing in the wild-card round might still not be enough to earn Mike McCarthy a third year as head coach.
"There's a lot of pressure on him now … to not only have a decent year, but to have a great year," Aikman said. "And how does this team respond to all that? Hopefully they have a normal offseason and can kind of put things together. I know there's other coaches around the league that were in their first year and had success, didn't work out that way for Dallas. But I do think that I do think they should be pretty good in 2021."
Like Sportscasting on Facebook. Follow us on Twitter @sportscasting19.