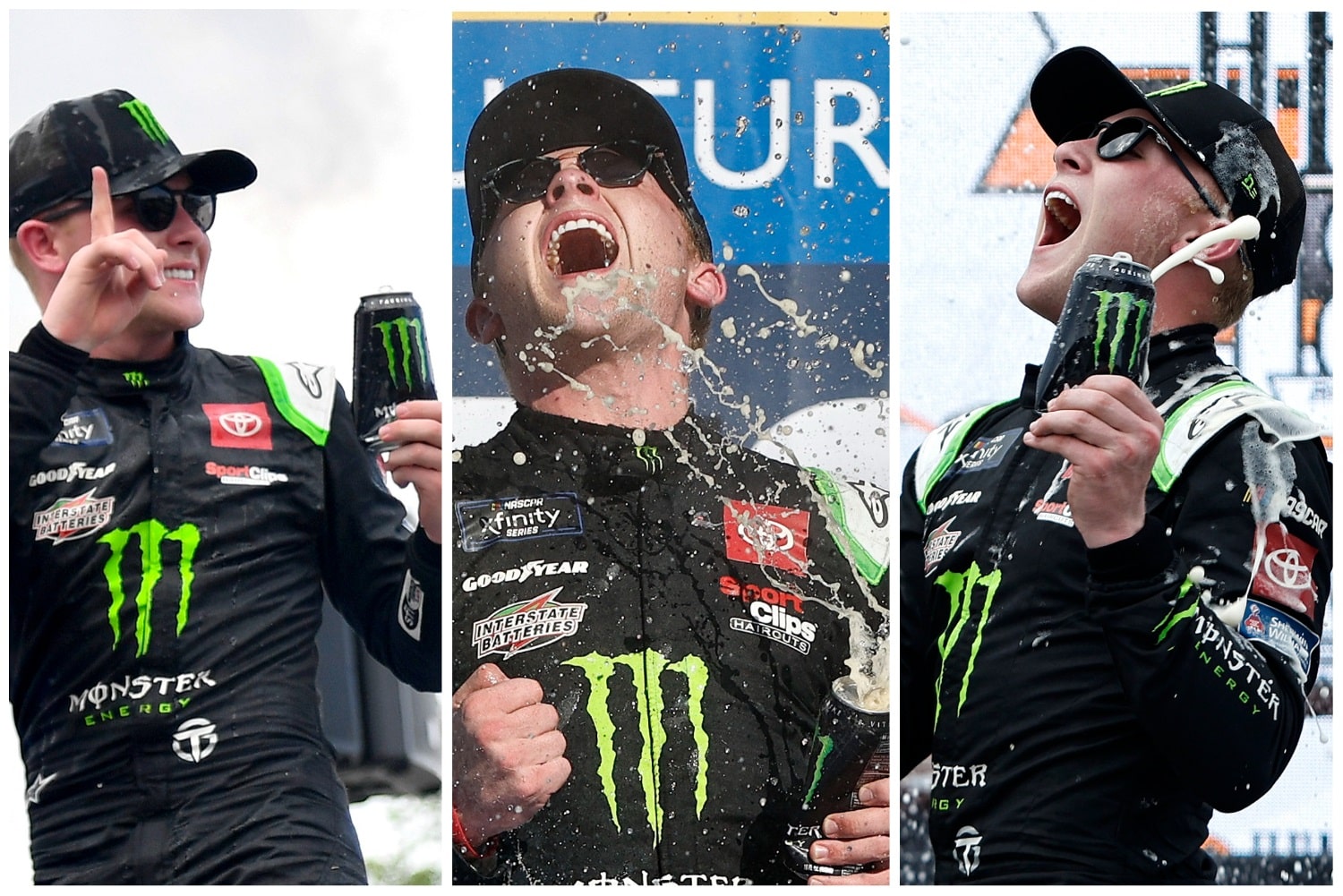 Ty Gibbs, JGR Have a 'Monster' Win in the Books Before the NASCAR Season Starts
Monster Energy reportedly is sticking with Ty Gibbs as he makes a move to full-time status in the NASCAR Cup Series.
If your eyeballs did the around-the-world-360 every time NASCAR driver Ty Gibbs showed up for interviews holding a can of Monster Energy last season, then be prepared for many more orbits.
Details are forthcoming, but a report on Thursday said the beverage company will play a significant role in sponsoring Gibbs' No. 54 Toyota in his first full Cup Series season. That's great news for Joe Gibbs Racing, but a rival team that stands to be adversely affected doesn't seem concerned.
Monster Energy is a big spender in NASCAR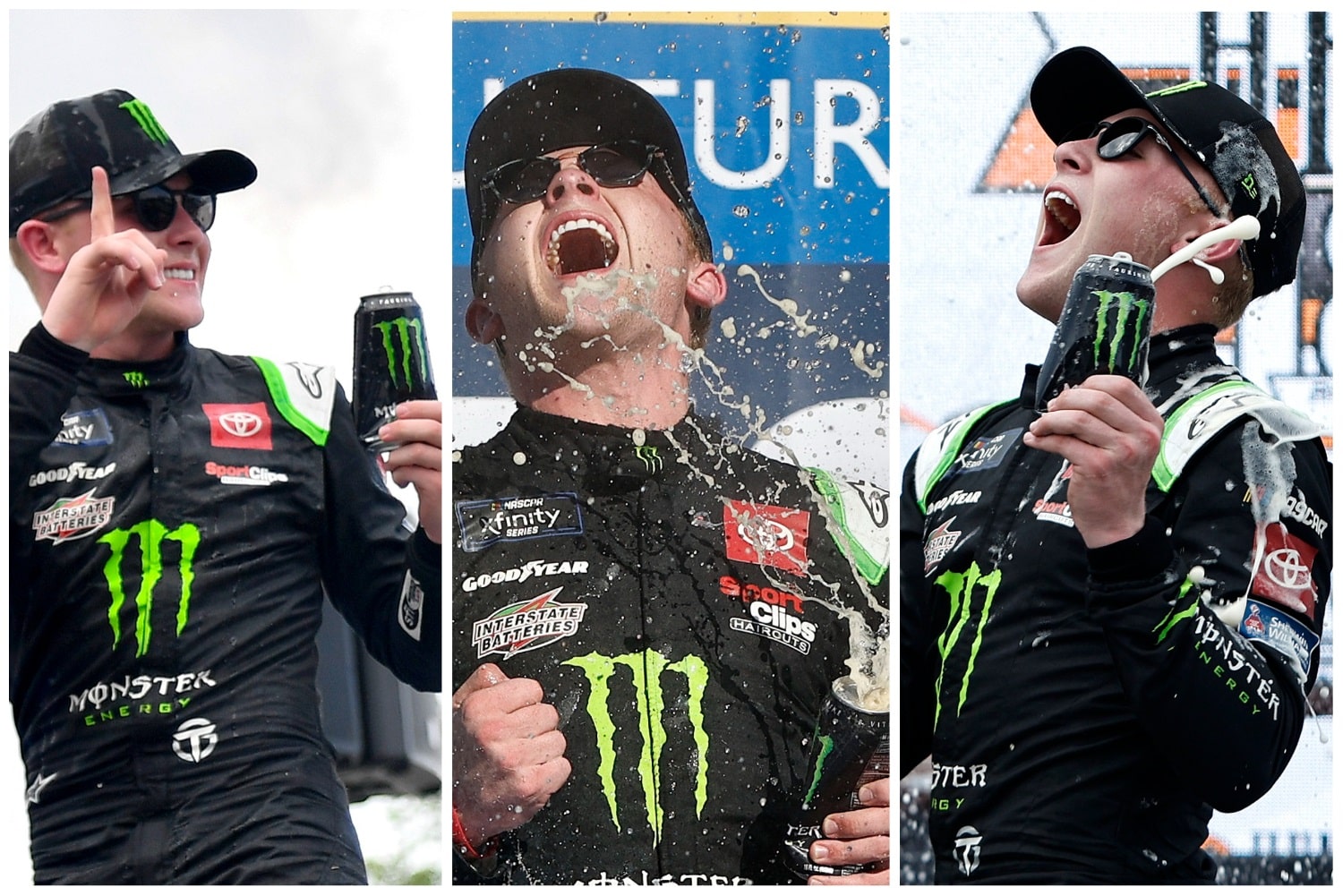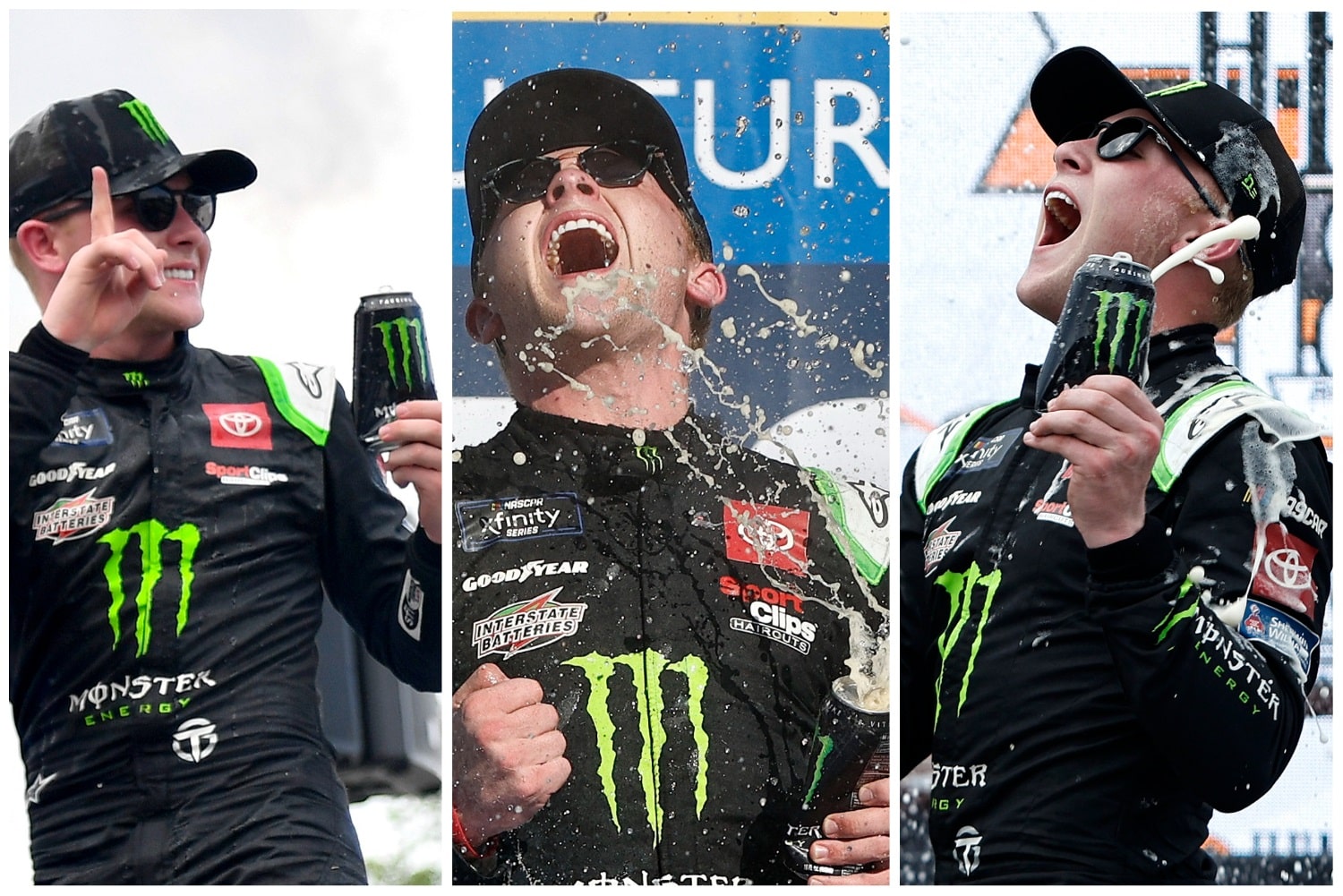 Beverage companies are a staple of NASCAR sponsorships, every bit as important as the auto aftermarket, financial institutions, and food brands. Monster Energy is a big player when it comes to promoting its products on the hood and fenders of cars.
Last season, Monster worked with four teams across the three series, beginning with 23XI Racing. The company followed Kurt Busch from Chip Ganassi Racing and was the primary sponsor in 14 of his 20 appearances. When Ty Gibbs stepped in following Busch's concussion, Monster showed up on his car 11 more times, which included Daniel Hemric's pinch-hit assignment in Phoenix.
Putting Gibbs in the Monster car while Bubba Wallace fulfilled his own commitments made sense. Monster sponsored Gibbs' JGR Toyota in the Xfinity Series in 21 races. The beverage giant also sponsored Riley Herbst at Stewart-Haas Racing in 30 of his 33 starts.
Finally, Monster wrote the check for eight of Hailie Deegan's 23 starts for David Gilliland Racing in the truck series.
Report: Monster will be a major Ty Gibbs sponsor this season
Sports Business Journal reporter Adam Stern tweeted on Wednesday that Monster Energy will sponsor Ty Gibbs' Toyota in a "strong capacity" in his first full season in the NASCAR Cup Series. Stern cited an executive of the company who said details will come in a future announcement.
While not unexpected because of the brand's previous relationship with the 2022 Xfinity Series champion, it's still great news for Joe Gibbs Racing. Owner Joe Gibbs' grandson is taking the Cup Series spot of Kyle Busch, whom Mars, Inc., the maker of M&Ms, sponsored 75% of the time.
When Mars dropped its NASCAR sponsorship, JGR could not attract sponsors to fill the void. Though Ty Gibbs commands a smaller salary than Busch earned, JGR was looking at a nightmarish situation if it couldn't reel in sponsors for 2023.
Ty Gibbs has his deal, but other drivers wait
Though rare, some sponsors back two Cup Series drivers at once. Last season, Bass Pro Shops rode with Martin Truex Jr. (23 primary sponsorships) at Joe Gibbs Racing and Austin Dillon (13) at Richard Childress Racing.
Now that Monster Energy is working with Ty Gibbs, the natural question is whether the company will stick with 23XI Racing and newcomer Tyler Reddick, who has replaced Kurt Busch. For what it's worth, 23XI president Steve Lauletta tweeted a seemingly optimistic message this week: "Same great partners from 2022 on our 45 team for 2023 #LetsGo."
If that's accurate, but Monster is pulling the money from somewhere else, then it's potentially bad news for Joe Gibbs Racing. Stewart-Haas Racing announced late last year that Riley Herbst will return to the Xfinity Series with backing from Monster. JGR is fielding an all-new Xfinity lineup of Sammy Smith and John Hunter Nemechek, so it's conceivable Monster could leave the Xfinity Series.
The final piece to the puzzle is Hailie Deegan. Given that the truck series is low-budget, Deegan has been selected the most popular driver twice in a row, and Monster's commitment last season was only eight races, it's likely that partnership will remain intact.
The best bet is for Monster to reveal all its 2023 commitments well ahead of the Busch Light Clash.
Got a question or observation about racing? Sportscasting's John Moriello does a mailbag column each Friday. Write to him at [email protected].