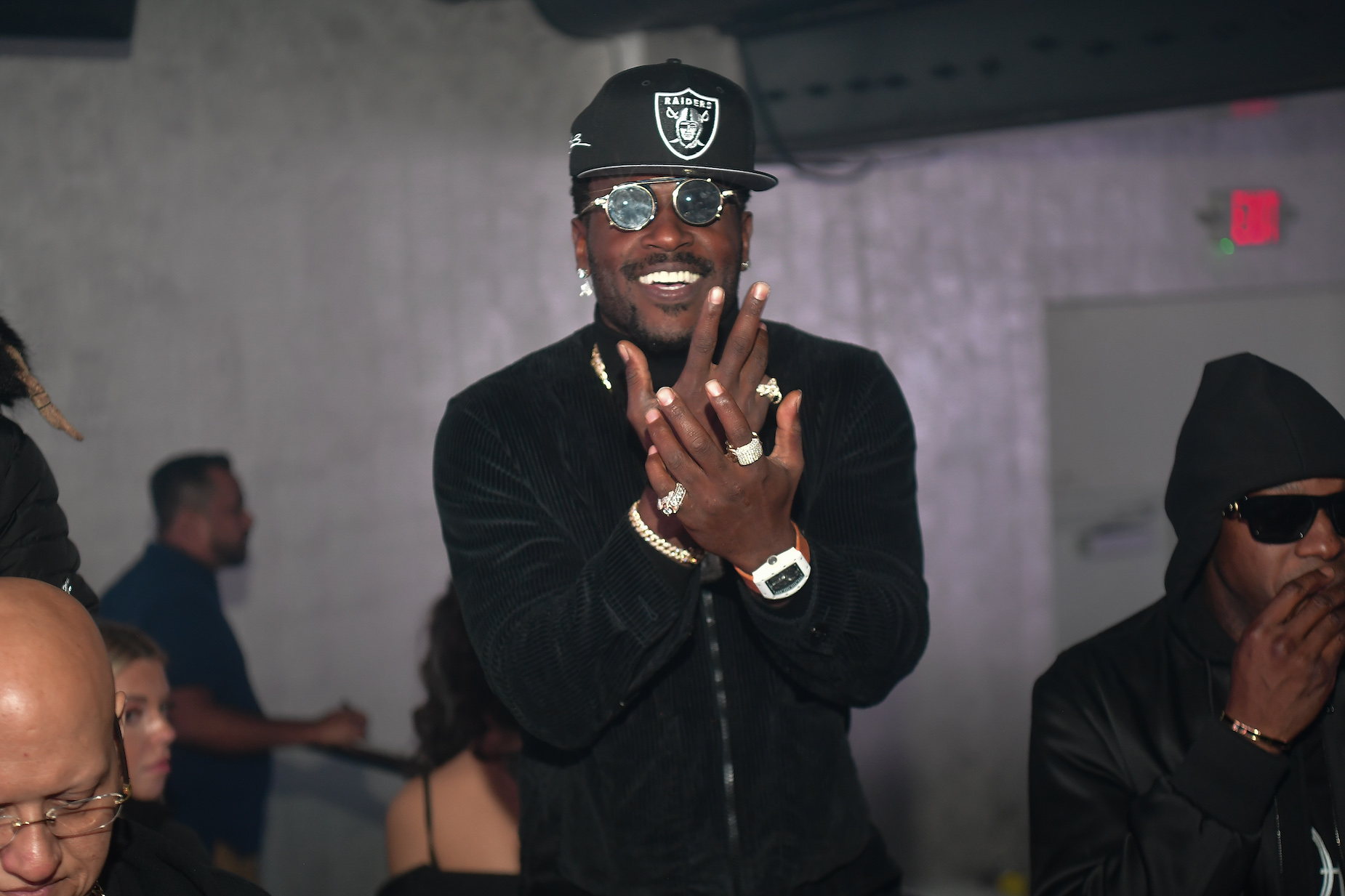 When Is Antonio Brown Eligible to Come Back From His NFL Suspension?
It's been more than a year since Antonio Brown last appeared in an NFL game. When can the receiver come back and return to action?
While it might seem like an eternity ago, Antonio Brown was once one of the NFL's most dynamic players. In 2019, however, everything collapsed; the receiver hasn't hit the field since Week 2 and, by all accounts, has become a persona non grata around the league. In the coming weeks, however, that could all change.
Although Antonio Brown could sign with an NFL team at any time, the receiver has been serving a suspension during the early days of the 2020 campaign. With each passing week, though, the wide receiver is theoretically inching closer to a potential comeback.
Antonio Brown was once one of the NFL's top receiving talents
In the modern NFL, offenses are usually built around quarterbacks and wide receivers rather than running backs. In Pittsburgh, Antonio Brown looked like the perfect fit for that reality.
While Brown's college career didn't get off to the best start—he couldn't get into Florida State and was expelled from Florida International—the receiver eventually landed at Central Michigan. He spent three seasons with the Chippewas, posting a total of 3,199 receiving yards and 22 receiving touchdowns.
On the back of that relative success, Brown entered the 2010 NFL draft and joined the Pittsburgh Steelers as the 195th-overall pick. He had a quiet rookie season, looking like a capable, but otherwise unremarkable, receiver. That perception, however, would change.
With each passing season, Brown became a bigger and bigger threat. The receiver routinely broke the 1,000 receiving-yard plateau without breaking a sweat; in 2015, he piled up more than 1,800 yards on 136 catches. He also found the end zone 74 times during his nine seasons with the Pittsburgh Steelers.
A dramatic fall from grace in 2019
Based on that track record, it might seem strange that Antonio Brown isn't on an NFL roster. His 2019 campaign, however, explains everything.
After falling out with the Steelers, Brown joined the Oakland Raiders. The receiver proved to be nothing but a distraction; after showing up to camp with frostbitten feet, he fought the NFL over helmet regulations, threatened to retire, and clashed with general manager Mike Mayock. Brown, unsurprisingly, was cut before the season even began.
The receiver joined the New England Patriot, taking the field with Tom Brady in Week 2. As detailed by Sports Illustrated, a former trainer accused Brown of sexual assault; he promptly lost his job and, despite some rumored links, hasn't returned to the field since.
Brown's issues, however, didn't end there. In June 2020, the receiver pleaded no contest to burglary and battery charges; NFL.com's Jeremy Bergman reported that the free agent "was ordered to serve two years of probation and 100 hours of community service, attend a 13-week anger management program and undergo psychological/psychiatric evaluation and treatment if necessary."
When is Antonio Brown eligible to return to the NFL?
Antonio Brown began the 2020 NFL season serving an eight-week suspension; that means he'll be eligible to come back after Monday, November 2. Eligibility, however, does not mean that a comeback is on the cards.
While it seems like the Buccaneers have come agreed to terms with the receiver, there are also a few logistical hurdles to clear. Even if Brown joins a team, there's no guarantee he'll be allowed to play long-term; as noted by Tom Pelissero, the receiver could face another suspension if his on-going legal situation warrants it.
Does Antonio Brown have the talent to mount an NFL comeback after Week 8? Probably. With that being said, though, it takes more than raw talent to cut it in the pros. At this point, we can only wait and see what happens.
Stats courtesy of Sports-Reference and Pro-Football-Reference