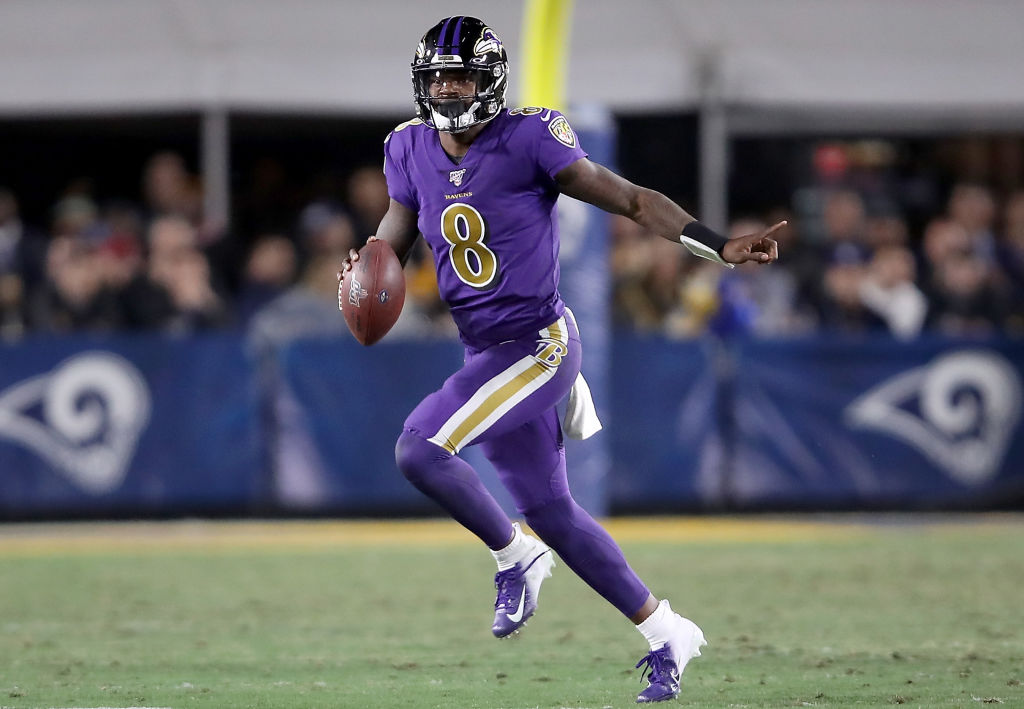 Why Can't Anyone in the NFL Stop Lamar Jackson?
Baltimore Ravens quarterback Lamar Jackson has dominated the NFL this season. But why can't opposing defenses stop him?
Traditionally, quarterbacks are supposed to sit back in the pocket and throw the ball. Lamar Jackson, however, has flipped the script. While the Ravens quarterback has a solid arm, his running ability has terrorized opposing defenses all season. Week after week, Jackson keeps posting massive numbers.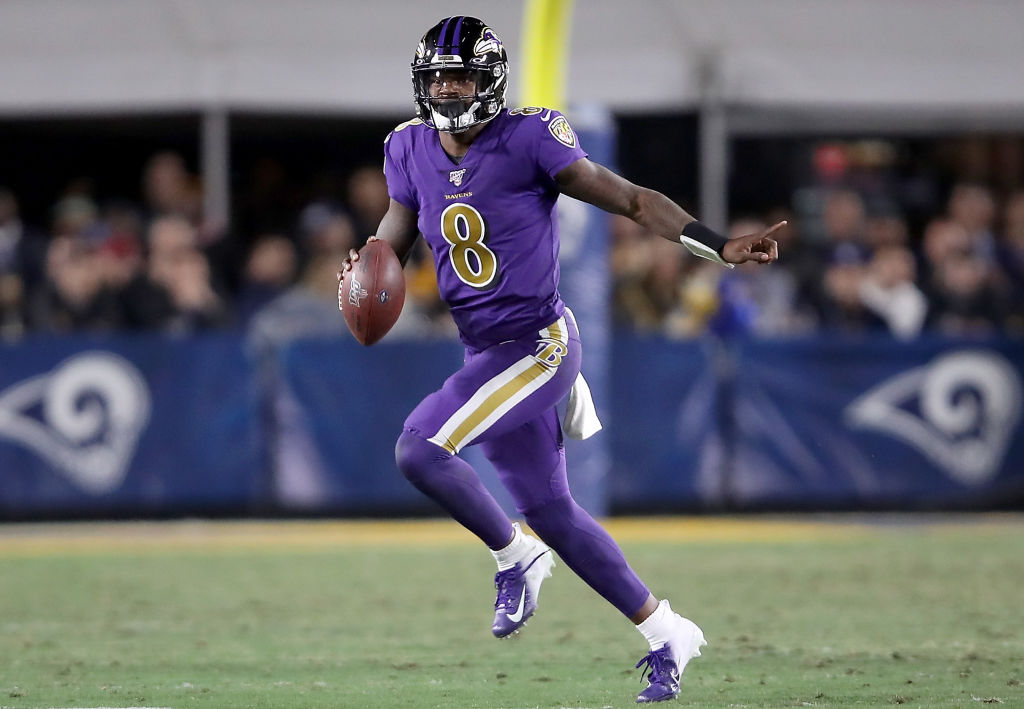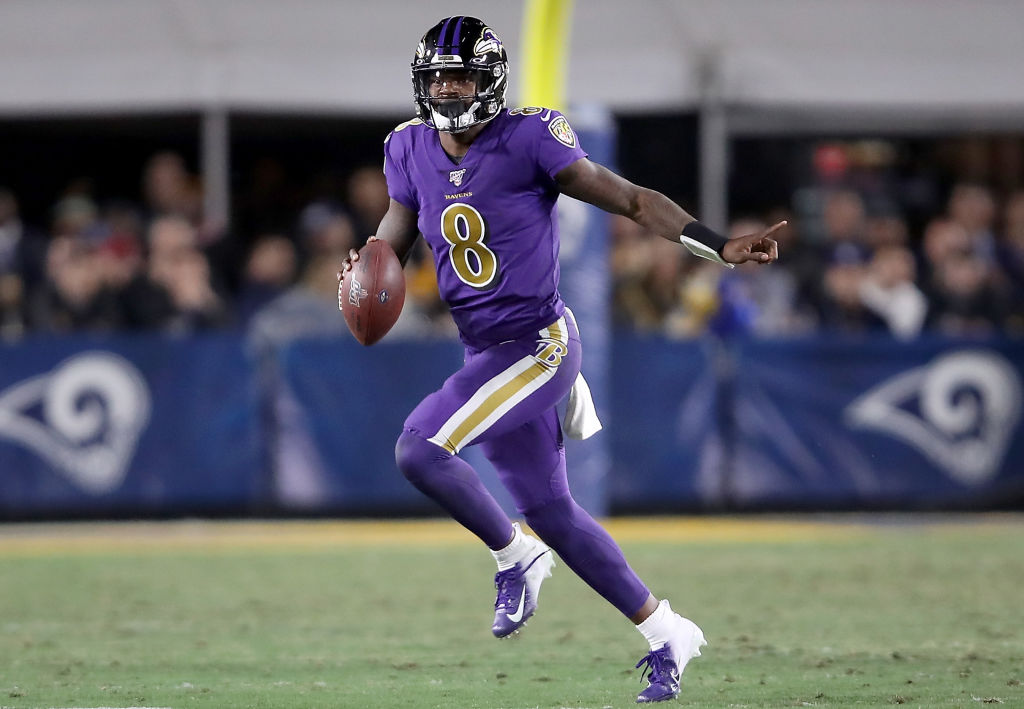 Despite everyone watching Jackson every Sunday, no one has been able to devise a defensive scheme to slow him down. It turns out that there's a flaw in the NFL's preparation process that's making Jackson even harder to stop.
Lamar Jackson's offensive outburst
While Lamar Jackson might be relatively new to the NFL, he's always been an explosive offensive player. He began his football career at the University of Louisville, where he started eight games as a freshman; as a sophomore, he threw for 30 touchdowns and rushed for 21 more, claiming the Heisman Trophy in the process.
Despite that college success, some NFL teams were concerned about Jackson's ability to run a professional offense. He tumbled down the 2018 draft board until the Baltimore Ravens snagged him with the 32nd overall pick. He started the season as Joe Flacco's back-up but would find himself on the field sooner rather than later.
After Flacco went down with a hip injury, Jackson took over the starting role. While he relied more on his rushing ability than his arm in 2018, he proved capable of winning at the NFL level. After taking over the keys to the franchise during the offseason, Jackson worked to improve his passing; this season, he's been a threat to run or throw the ball, forcing defenses to pick their poison.
Why can't defenses stop Lamar Jackson?
On Monday night, the Los Angeles Rams became Lamar Jackson's latest victim. Head coach Sean McVay explained that, given the realities of the modern NFL, it's almost impossible to prepare for the Ravens' quarterback.
"You can't truly simulate that, especially when you look at just what a great job they do of creating the conflict," McVay told reporters after the loss. "When you look at when it is some of those gives downhill, those things hit faster on the second and third levels. Then when Lamar does pull it on some of those zone-read plays, he's got the ability to get around you and then what he can do as a runner, just feeling space, because you're not tackling during the week, those do make it very, very difficult to simulate those types of things."
Beyond the lack of tackling in practice, it's also tough to build a scout team that matches Baltimore's unique strengths. The Ravens have a physical offensive line, two capable running backs, and Jackson himself; that's not even including their receiving threats.
What can opposing teams do defensively?
As the cliche says, insanity is doing the same thing over and over and expecting different results. This season, it's been almost impossible to stop the Baltimore Ravens defensively; the best way to counter their offensive attack is by fighting fire with fire.
Ideally, an opposing team will want to score and get a stop early in the game. Once they have the lead, their offense can bleed the clock and keep Lamar Jackson off the field. Playing from behind will also force the Ravens to be more proactive; while their strength has been running the ball, they won't be able to dictate the tempo as well from behind.
That, of course, is all easier said than done. At this point, though, the Ravens aren't complaining.