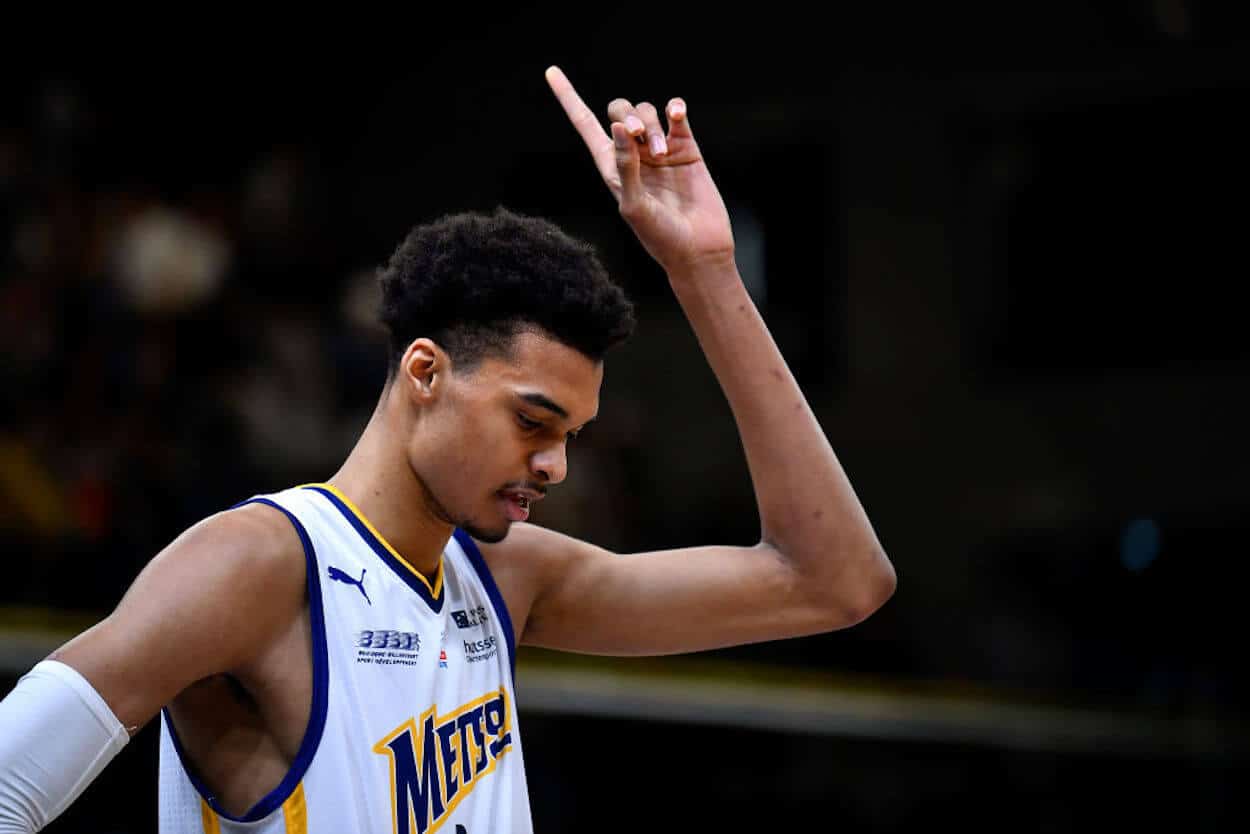 2023 NBA Draft Lottery: Where Is Victor Wembanyama Most Likely to End Up?
While any first overall pick can be a game-changer, Victor Wembanyama looks to be in a league of his own. But where is he most likely to end up?
While no NBA fan wants their team to struggle, poor performance does have its benefits. Whether you like it or not, finishing at the bottom of the standings means better odds in the Draft Lottery, and that becomes even more important this year. Victor Wembanyama is coming to the Association, and the ping pong balls will determine where he ends up.
Given that the French teenager looks like a legitimate star, it's worth taking a closer look at the 2023 NBA Draft Lottery. How does the entire process work? And which team has the best odds of selecting Wemby?
Let's break it all down.
How does the NBA Draft Lottery work?
On paper, assigning draft picks seems simple; you give the worst team the top pick and work backward from there. In order to try and prevent tanking, though, the NBA has a lottery process.
The bottom 14 teams are entered into that lottery, and from there, the ping-pong balls take over. Any club can theoretically win the first overall pick, although there are weighted odds of taking the top prize. Teams are also confined to a general range. The Detroit Pistons, for example, aren't going to fall any further than the fifth overall pick.
So, for the actual lottery, a drawing will determine who receives the first overall pick. The process is then repeated for the second, third, and fourth selections. After that, the remaining teams are allotted picks in inverse order of their regular season records.
All of that drawing will take place behind the scenes, with the results being sorted into individual envelopes. Those will be opened on stage during the 2023 NBA Draft Lottery broadcast.
When does the 2023 NBA Draft Lottery take place?
While seeing NBA logos emerge from envelopes doesn't sound like a riveting evening of entertainment, this year's Draft Lottery is rather significant. Any highly touted prospect can be a game-changer, but Victor Wembanyama seems especially impactful. If your favorite team has a chance of selecting him, you won't want to miss a moment of that process.
With that in mind, this year's lottery will take place on May 16 at 8:30 pm Eastern. The festivities will air on ESPN, so sports fans everywhere can see which jersey Wemby will be wearing this fall.
Which teams have the best odds of winning the lottery and, in turn, drafting Victor Wembanyama?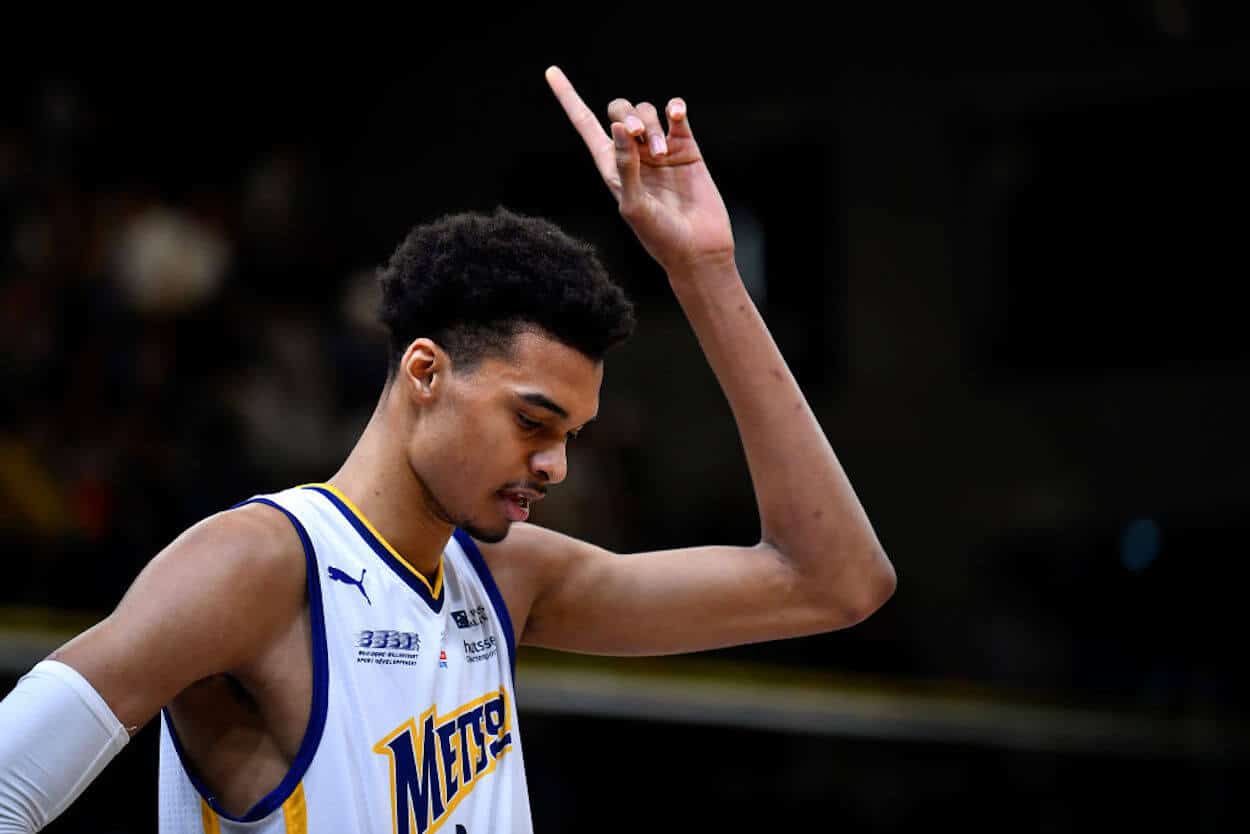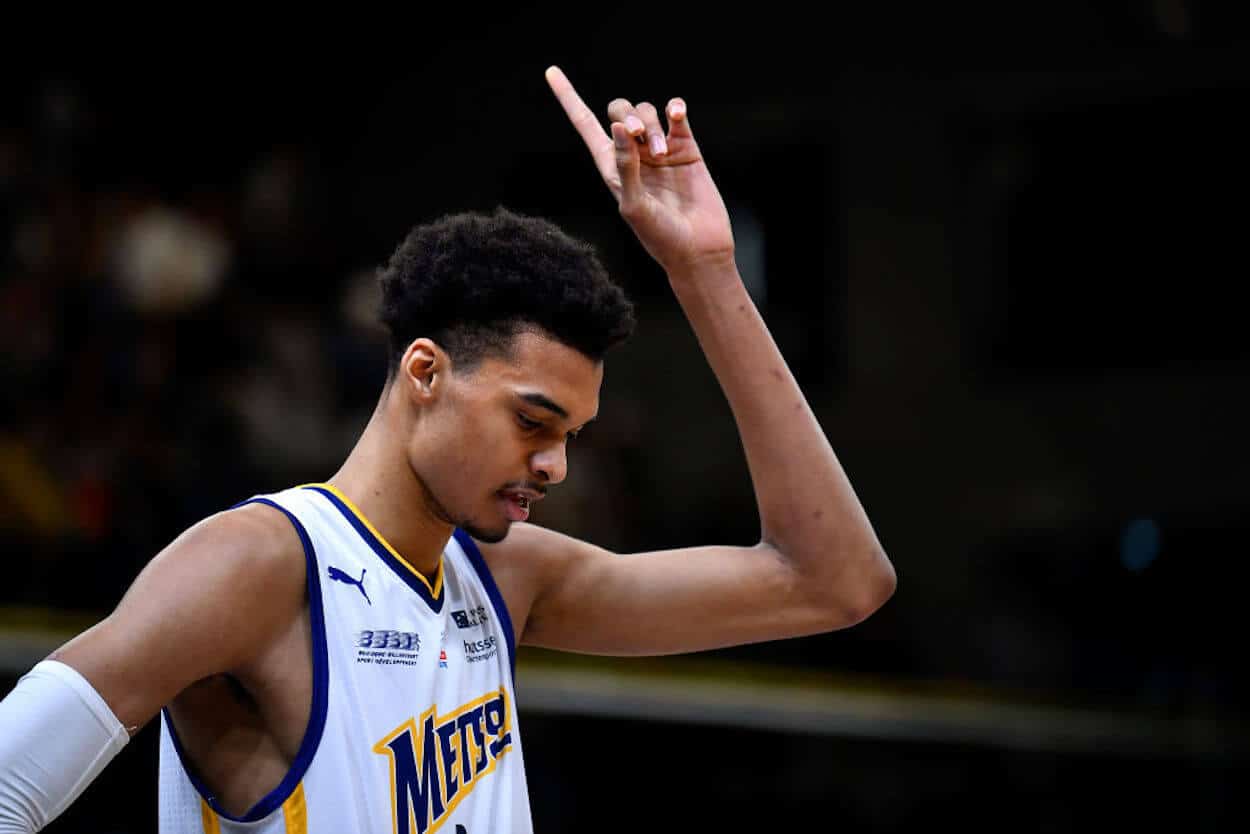 Now that we've looked at the logistics of the 2023 NBA Draft Lottery, let's get down to the crux of the matter: the odds of securing the top pick.
Unlike other leagues — the NHL, for example, only lets a team move up by 10 spots — any team in the NBA's lottery can win the big prize. The odds, however, strongly favor the worse teams. Consider the table below.
| Team | Odds of winning the lottery |
| --- | --- |
| Detroit Pistons | 14% |
| Houston Rockets | 14% |
| San Antonio Spurs | 14% |
| Charlotte Hornets | 12.5% |
| Portland Trail Blazers | 10.5% |
| Orlando Magic | 9.0% |
| Indiana Pacers | 6.8% |
| Washington Wizards | 6.7% |
| Utah Jazz | 4.5% |
| Dallas Mavericks | 3.0% |
| Chicago Bulls | 1.8% |
| Oklahoma City Thunder | 1.7% |
| Toronto Raptors | 1.0% |
| New Orleans Pelicans | .05% |
It is worth noting that while the Mavericks and Bulls' picks potentially belong to other teams (the Knicks and the Magic, respectively), that won't impact the race for Wembanyama. Dallas' pick is top-10 protected, and Chicago's belongs to Orlando unless it lands in the top four spots.
Victor Wembanyama raises the stakes this May
As mentioned above, there's a mixture of tension and anticipation around any draft lottery. The prospect of a first overall pick always evokes excitement; maybe this player, no matter who he may be, is the key to the championship. And while that can sometimes be wishful thinking, Victor Wembanyama looks like a legitimate game-breaker.
The teenager is obviously tall, but he's not just a big body presence. Wemby can hold his own on the low block, but he's also comfortable handling the ball or pulling up for an outside jumper. That versatility also exists on the defensive of the floor. The big man has posted incredible shot-blocking numbers in France, but his length pays dividends on the perimeter; even if he gets beaten off the dribble, Wembanyama can still alter a potential shot.
Are there potential problems? Of course. There are some lingering injury concerns — the teenager spent some time on the sidelines earlier in his career, and his size places a great deal of strain on his body — and questions about his ability to hang tough against elite competition.
With all of that being said, though, you'd rather win the 2023 NBA Draft Lottery, get Wembanyama on your roster, and sort out any potential problems later. Even if there are complications — sports always find a way to add a twist to the tale — it's a franchise-changing opportunity.
That's what is at stake on May 16.