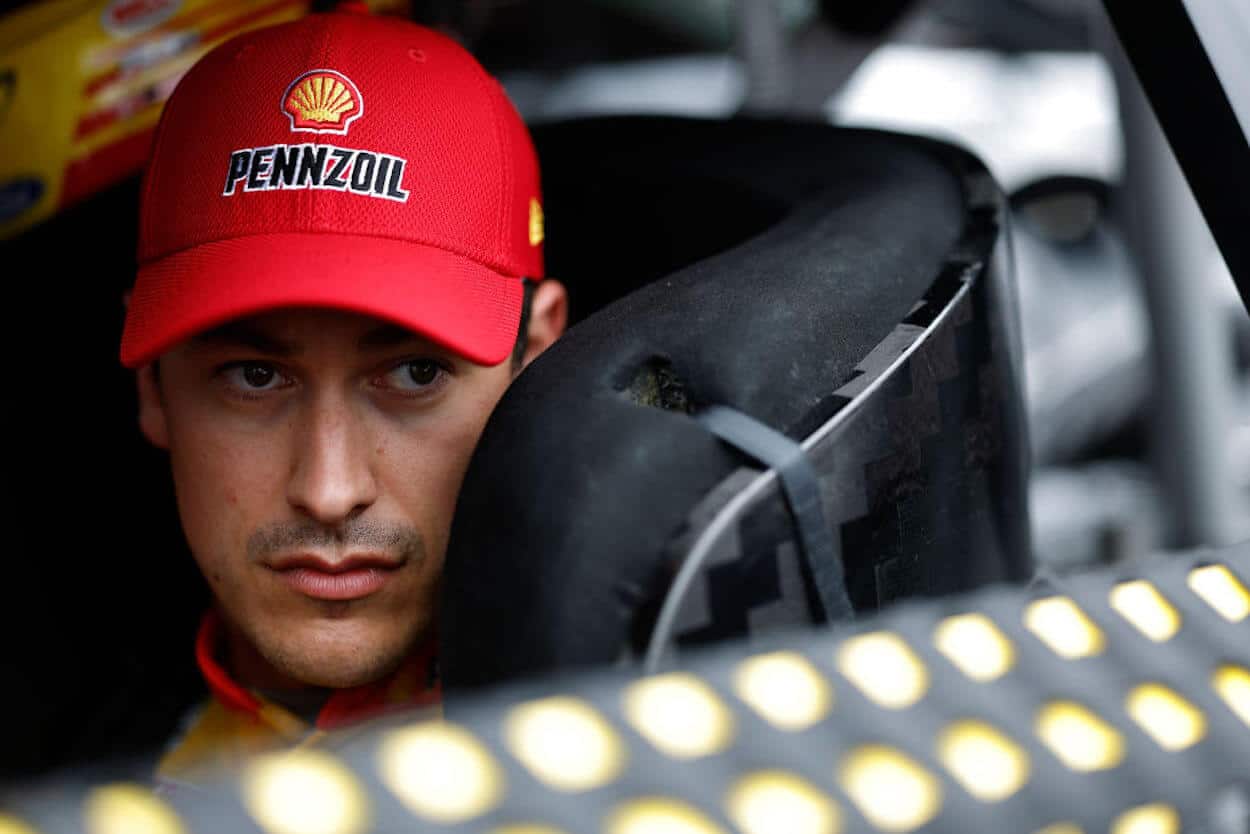 3 Cup Series Drivers Who Are Hot and 3 Who Are Not: Gateway Week Edition
As the NASCAR Cup Series heads to Gateway on a short week, let's consider which drivers are ready to handle that challenge.
It's a short week for the NASCAR Cup Series following the postponement of the Coca-Cola 600 at Charlotte Motor Speedway to Monday, leaving drivers and teams with one day less to prepare for this Sunday at World Wide Technology Raceway — aka Gateway — just outside St. Louis.
With this in mind, we won't waste any time, either: Up next are three drivers who are hot and three more who are not after a rainy but extremely eventful few days in Concord, North Carolina, just outside of Charlotte.
Hot: William Byron
It's been a pretty stellar several weeks for William Byron, a driver who typically struggles with consistency but seems to have suddenly found the magic bullet in that department.
How good has the Hendrick Motorsports driver been recently? Well, his worst finish in five points races is seventh, and he's placed no worse than third in the last three points-paying events, which included a win at Darlington — the site of his third triumph of the 2023 season.
It's no wonder Byron has pulled within four points of series leader Ross Chastain and now leads the Cup Series in top-five finishes with seven top-fives on the season.
Hot: Bubba Wallace
For the first time in his NASCAR Cup Series career, Bubba Wallace is riding a streak of three consecutive top-five finishes.
The latest of them came on Monday at Charlotte, where the 23XI Racing driver crossed the finish line P4 after finishing fifth at Darlington and fourth at Kansas. And if you want to count Wallace's second place in the All-Star Race at North Wilkesboro two weekends ago, that's four straight top-fives for the oft-maligned driver.
Barring total disaster over the final 12 weeks of the regular season, Wallace seems like a lock to make the Cup Series playoffs for the first time in his career.
Hot: Ryan Blaney
Coming into the Charlotte race weekend, Ryan Blaney had been close but no cigar on finding his way to Victory Lane in 2023. That all changed in the Coca-Cola 600, where the Team Penske driver snapped a losing streak dating back to August 2021 and clinched a playoff berth in the meantime.
And Blaney didn't just win at Charlotte; he pretty much dominated, leading 163 of 400 laps in his No. 12 Team Penske Ford. But even before arriving at Charlotte, Blaney had been running well — having recorded four top-10s, including a second-place finish and third-place finish, in his last five points-paying starts.
Not: Chase Elliott
It's hard to be any less hot than Chase Elliott, the recipient of a one-race suspension from NASCAR for deliberately wrecking Denny Hamlin at high speed in Monday's race at Charlotte.
The timing of Elliott's transgression and subsequent penalty couldn't be much worse, considering that the Hendrick Motorsports driver is already buried deep in standings after missing six races earlier in the year with a broken leg.
Elliott's absence from this weekend's race at Gateway all but eliminates any possibility of him making the playoffs based on points, so he'll need to find a way to win one of the remaining 11 races of the regular season to punch his playoff ticket. In the meantime, though, he needs to focus on repairing his reputation, which has taken a major hit in the last few days not just because he wrecked Hamlin intentionally — but also because he denied it.
Not: Joey Logano
The struggle has been real as of late for Joey Logano, the two-time and reigning NASCAR Cup Series champion.
Case in point: Monday's race at Charlotte, where Logano's teammate Ryan Blaney cruised to a convincing victory while Logano was basically a non-factor and finished 21st in his No. 22 Team Penske Ford.
Logano's Charlotte outcome marked a three-position regression from the previous points race in which he came home 18th at Darlington. Although Logano is locked into the playoffs by virtue of his win at Atlanta in Week Five, nothing is going right at the moment for the driver who hopes to join an elusive club of back-to-back Cup Series champions.
Not: Ross Chastain
After angering just about everybody at some point this season and finally getting a stern rebuke from team owner Justin Marks, typically one of his most reliable apologists, Ross Chastain has barely been heard from in his last two outings — the NASCAR All-Star Race at North Wilkesboro and the Coca-Cola 600 at Charlotte.
On the heels of his involvement in a late-race crash with Kyle Larson at Darlington, Chastain finished a quiet and unspectacular 11th out of 24 drivers in the All-Star Race. The Trackhouse Racing driver was then equally unimpressive on Monday at Charlotte, taking the checkered flag in 22nd.
Perhaps Chastain is now playing it too safe, lest he upset more people and put his future in jeopardy. Or perhaps his cars just haven't been up to par the past two races. Time will tell.