Austin Dillon and the 3 Cup Series Drivers Who Just Can't Seem to Get Over the Hump in Their Careers
Many NASCAR drivers enjoy at least a taste of success along the way, but relatively few drivers get over the proverbial "hump" to the place where they contend for wins and championships on a regular basis.
Up next, we'll consider three Cup Series drivers who seem to have plateaued in their respective careers without ever establishing themselves among the ranks of the elite.
Aric Almirola
After bouncing around from one part-time ride to another over several years, Aric Almirola finally secured a steady full-time job with Richard Petty Motorsports in 2012. But over nearly six full seasons with the since rebranded organization, Almirola went to Victory Lane just once — in a rain-shortened race at Daytona in July 2014.
Almirola made the playoffs just once and finished no better than 16th in points during his time at RPM, but the Tampa, Florida native used his time with that organization as a springboard to Stewart-Haas Racing — the Tony Stewart co-owned team that he's been with since 2018.
While many people expected big things from Almirola at SHR, which is considered among the Cup Series' upper echelon of teams, the now 38-year-old driver hasn't had the big breakthrough season that seemed almost inevitable.
Sure, he's earned Cup Series career wins No. 2 and No. 3 with his current team, but he's failed to win in more seasons than he's gone to Victory Lane at SHR, and he's never triumphed multiple times in the same year. The past two seasons have been particularly tough on Almirola, as he's seen his number of top-fives and top-10s drop considerably from 2020.
With Almirola back for a sixth season at SHR in 2023 after initially making plans to retire at the end of 2022, it seems doubtful that he'll ever get over the hump to become a driver who can be counted to make the playoffs and compete for wins year-in and year-out.
Austin Dillon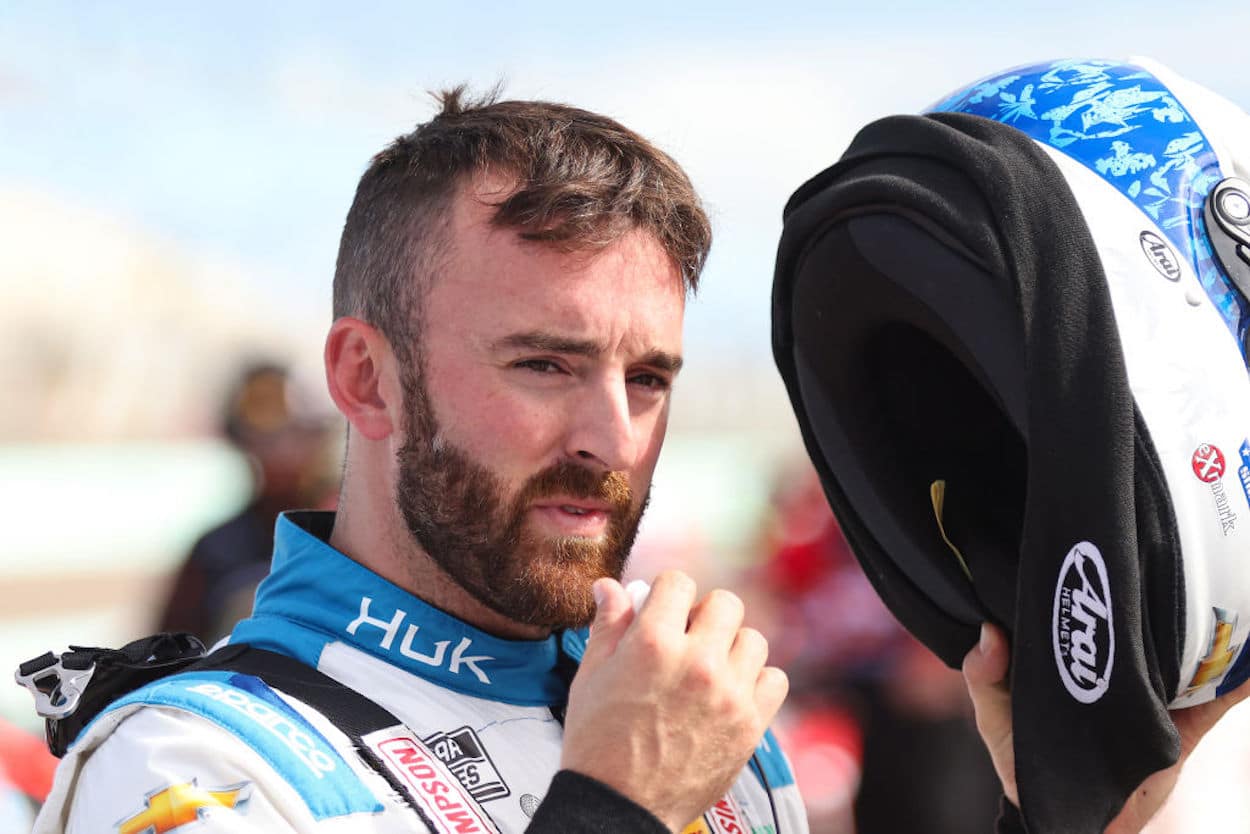 If there's one driver in fairly recent times whose NASCAR Cup Series career has been very much an enigma, it's Austin Dillon. The oldest grandson of NASCAR Hall of Fame team owner Richard Childress, Dillon moved to the Cup Series with his grandfather's company in 2014 after winning two races and a championship over two full seasons in the NASCAR Xfinity Series.
Dillon's transition from NASCAR's No. 2 division to NASCAR's premier series proved to be a challenging one, however, as he went winless over his first three seasons in the iconic black No. 3 car that Dale Earnhardt made famous. Dillon did make some progress, however, by quadrupling his number of top-fives and more than doubling his number of top-10s from 2015 to 2016.
It wasn't until 2017, though, that Dillon finally found his way to Victory Lane — which he did at Charlotte Motor Speedway in the Coca-Cola 600, the Cup Series' longest race and one of the most prestigious events on the schedule. Dillon later opened the 2018 season with a surprise victory in the biggest race of all — the Daytona 500 — where he wrecked Aric Almirola as the two battled for the lead on the final lap.
Although winning The Great American Race is a feat that many never accomplish and one that Dillon will never forget, it didn't do much to change the trajectory of Dillon's career. In fact, after celebrating his victory in the 500, Dillon collected just one top-five finish over the remaining 35 races, and he actually finished two positions worse in the standings — 13th — than he did in 2017.
Over the last four seasons, Dillon has been to Victory Lane a total of two more times, bringing his career win total to four, but he's still never finished in the top 10 of the standings or triumphed more than once in a season. At age 32, Dillon may have a decade's worth of good years left in him, but it's unlikely he'll ever reach the pinnacle of the sport or get anywhere all that close to it — unless perhaps he can learn and apply some valuable lessons from his brand new teammate, two-time Cup Series champion Kyle Busch.
Michael McDowell
After struggling to gain any real traction in his career after the better part of 15 years in the NASCAR Cup Series, Michael McDowell shocked the world at the 2021 Daytona 500 when he claimed career win No. 1 in dramatic fashion by going from third to first on the final lap when then-teammates Joey Logano and Brad Keselowski crashed while racing for the lead.
McDowell, who had gone winless in 357 previous Cup starts, was accustomed to running well on NASCAR's superspeedways, so his playoff-clinching win on Daytona's 2.5-mile high-banked layout didn't come as a complete surprise to those who closely follow the sport. It did, however, catapult him into a spotlight unlike anything he'd ever encountered. All the added attention didn't do a whole lot for his season, however, as he recorded only one other top-five finish and finished last in the standings among the 16 playoff drivers.
This past season was a mixed bag for McDowell — but in a different sort of way. Unlike 2021, he was shut out of Victory Lane, but on the upside, he posted a career-high 12 top-10 finishes — more than double his number of top-10s from any previous season.
Still, McDowell ended up just 23rd in the standings, equaling his points finish from 2020 and coming in seven spots worse than 2021. At age 38, McDowell is likely not all that far away from retirement, and given that Blake Harris — his 2022 crew chief — has left for Hendrick Motorsports, it seems quite likely that McDowell will take a step backward in 2023 instead of moving forward.