Bill Belichick Once Had to Pick Up a 'Well-Served' Patriots Player's Bar Tab at the Pro Bowl
Bill Belichick may be a no-nonsense NFL coach but, ahead of the 2011 Pro Bowl, he still picked up one of his Patriots player's bar tab.
While most NFL head coaches come across as tough customers, Bill Belichick resides in a league of his own. During his time in the professional ranks, the New England Patriots bench boss has developed a reputation as a no-nonsense leader, unafraid to ignore any question or cut a player without thinking twice. Ahead of the 2011 Pro Bowl, however, one of his players put that reputation to the test.
Ahead of the 2011 game in Hawaii, Patriots lineman Matt Light decided to prank a young Brandon Meriweather by telling him that he could charge his drinks to Belichick's room. The safety did just that, leading to a potentially awkward situation when he literally handed his boss the bill.
Bill Belichick has a reputation as a no-nonsense coach, but he does know how to have fun
Thanks to his near-permanent scowl, torn hoodies, and grumpy press conferences, Belichick has developed a reputation as a man who cares about winning football games and nothing else. While there's usually an element of truth to public perception, the coach does know a thing or two about having a good time.
In regards to his reputation, that's at least partially due to the way that fans interact with football coaches. We see Belichick pacing the sidelines like he's waiting at the DMV; we hear him brushing aside reporters' questions and doing everything possible to avoid providing a soundbite. At this point, his demeanor is so ingrained in popular culture that an episode of Family Guy centered around his refusal to smile.
According to those who really know him, Belichick can work hard and play hard. During college, he was the president of a fraternity that one of his peers described as "Animal House before the movie." Tom Brady also explained that it was possible to make the head coach laugh by discussing his preferred interests: "Navy, lacrosse, Lawrence Taylor, and Bon Jovi."
An 'over-served' Brandon Meriweather put that reputation to the test at the Pro Bowl
Among football fans, the Pro Bowl is a bit of a joke. Given the physical nature of football, it's tough to make an exhibition game worth watching. For the players invited to participate, though, the event did represent a chance to fly out to Hawaii and have some fun.
On the subject of having fun, Patriots safety Brandon Meriweather did just that.
In 2016, Meriweather appeared on a New England radio show and explained that players get "dead drunk" before the Pro Bowl (H/T NBC Sports Boston). After that segment concluded, Matt Light, who played alongside the safety, called in to share his own anecdote.
According to the lineman, he told Meriweather — who was new to the Pro Bowl scene — that he could charge his drinks to Belichick's hotel room. Light wasn't sure if his teammate would follow through, but, later in the day, he witnessed the "well-served" safety heading over to the coach and his girlfriend with a bill in hand.
"Fast forward like four or five hours," Light recalled. "I literally witnessed him walk up to Bill with his check, like the little card that has your bill in it, and hand it to coach Belichick and say, 'Hey, thank you, coach. I appreciate you,' in a way only that he could do it. Like you could imagine what that conversation looked like. … And I'll never forget — Bill's looking at him like, 'What are you talking about?' But Linda's like, 'Go ahead, take care of the tab. Help him out, right?' It was the most uncomfortable, awkward moment I've ever witnessed with coach." 
Light later shared the same story on The Dan Patrick Show and confirmed that Belichick did sign the receipt and pick up the tab.
Bill Belichick has more than enough money to survive picking up the tab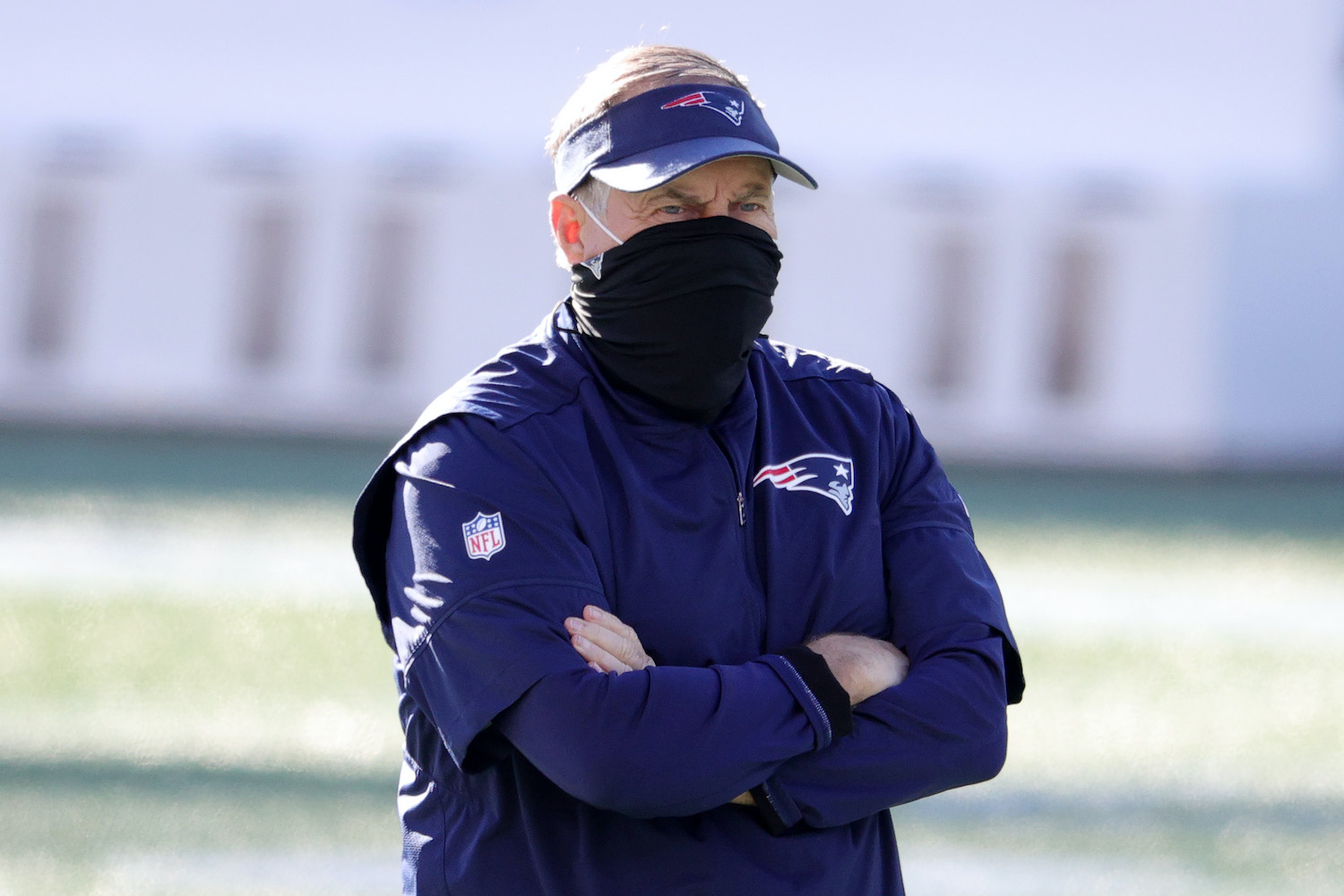 Based on Light and Meriweather's respective careers, it seems like that awkward encounter would have taken place in February 2011 at that year's Pro Bowl. While that would have meant Belichick was a little less wealthy than he is today, picking up that tab definitely didn't do any long-term damage to his bank account.
While it can be tough to get a handle on exactly how much each NFL coach makes, it is safe to assume that Belichick's resume helps him take home a nice chunk of change each year. When football fans were discussing Urban Meyer's potential salary, for example, ProFootballTalk fired off a tweet suggesting that the Patriots' coach earns around $20 million annually.
As you might expect, that earning power adds up over time. Celebrity Net Worth estimates that Belichick's net worth clocks in at around $60 million. That more than enough to pick up the tab for his players now and then.