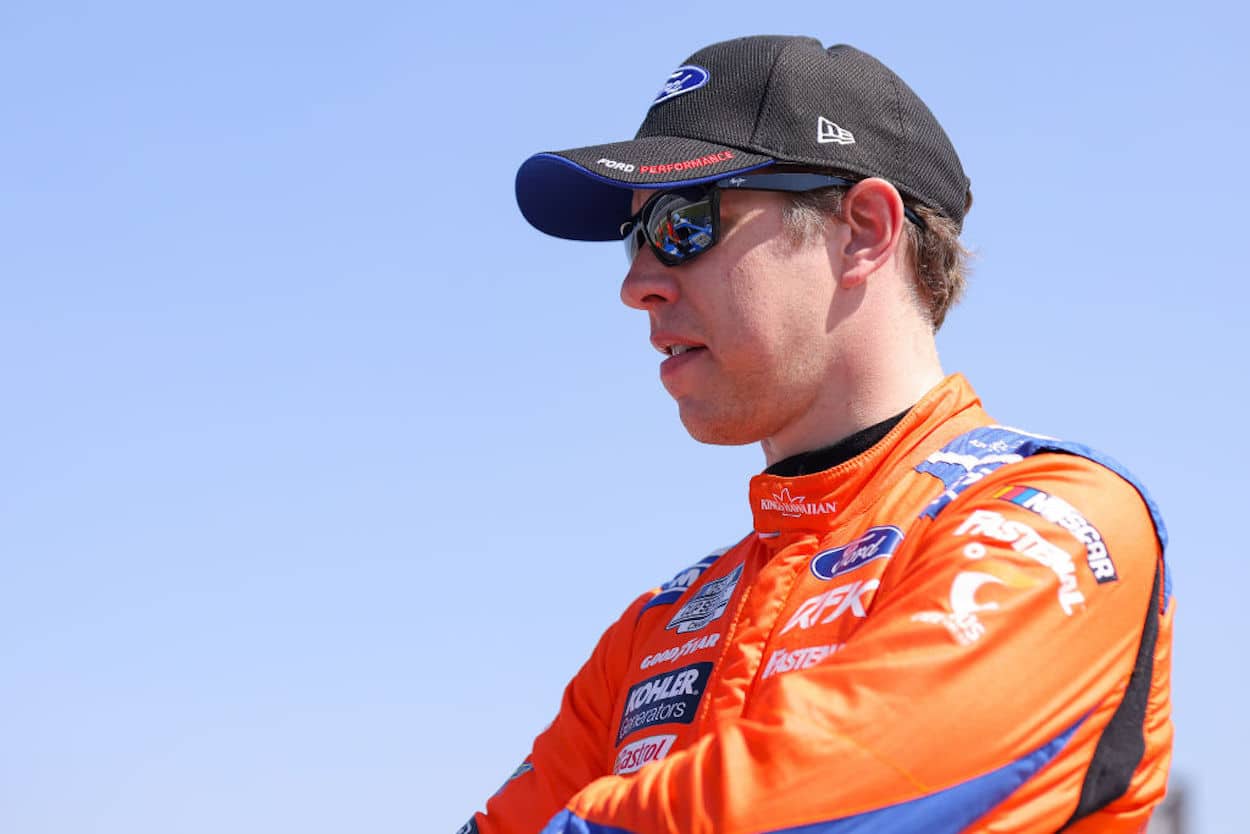 Brad Keselowski Is Surprisingly Refusing to Join the Chorus of Next Gen Criticisms
While many NASCAR drivers are raising concerns about the Next Gen Car, Brad Keselowski doesn't sound too worried. If anything, he's upbeat.
Over the past several weeks, driver after driver has slammed the Next Generation NASCAR Cup Series car for its perceived failure to keep competitors safe and provide a satisfactory on-track product — particularly at the short tracks, which are typically known for intense action and high drama.
Drivers' growing demands for NASCAR to make wholesale changes to the Next Gen car by the start of next season, at the latest, reached a crescendo last weekend at Talladega Superspeedway when Denny Hamlin boldly declared that the car needs to be redesigned and that NASCAR needs "new leadership."
Notably absent from the voices of criticism — but not silent on the topic of the Next Gen car — is Brad Keselowski, who has refused to echo fellow Cup Series veterans Hamlin, Kevin Harvick, Joey Logano, Chase Elliott, Kyle Larson, and others in throwing shade at the much-maligned vehicle that NASCAR formally introduced at the beginning of the 2022 season.
Rather than joining the chorus of new car critiques, Keselowski has remained upbeat while attempting to focus on the positives of the car instead of its features that could stand an upgrade.
Brad Keselowski credits NASCAR for 'projects underway' to address safety
While it's hard to argue at this point that the Next Generation Cup Series car is as safe as its predecessor — the so-called "Generation 6" vehicle that NASCAR's premier series drivers campaigned for the nine years leading up to 2022 — Brad Keselowski believes that drivers need to cut NASCAR some slack rather than accusing the sanctioning body of compromising drivers' safety in an effort to reduce costs for teams (and NASCAR) and get the new car on track as fast as possible.
Speaking during a recorded media availability with reporters last weekend at Talladega, Keselowski pointed out that the COVID-19 pandemic was in full swing when the new car was in its major development phase in 2020. Keselowski is persuaded that pandemic restrictions hampered adequate crash testing — which has led to two drivers, Kurt Busch and Alex Bowman, suffering concussions this season while others have complained of extreme soreness on the heels of impacts that didn't appear to be a cause for concern. 
Both Bowman and Kusch are currently sidelined and won't return to competition until they receive medical clearance.
"You have to keep in mind that when this car was built, it was a bit of a pandemic baby," said Keselowski, the 2012 Cup Series champion and a full-time Cup driver since 2010. "There was a lot of simulation work done and all those things, but there wasn't a lot of real-world crash testing, simply because you couldn't do those things. I think in the sense of it being a pandemic baby, we're going through some of those hurdles right now to work through those challenges."
Just this week, NASCAR conducted a crash test at an undisclosed location in Ohio, and representatives from the sanctioning body have scheduled a meeting with all the drivers this weekend at Charlotte Motor Speedway to debrief them on their findings.
Asked last weekend why he seems less frustrated about safety than many of his Cup Series peers, Keselowski cracked a passing joke before quickly pivoting to the crux of the matter.
"Maybe it's because I have so many other things to be frustrated about," he said with a laugh. "There's people working on it. It would be one thing if there was a magic wand with a solution that just wasn't being applied. It would be one thing if nobody was working on anything, but there's people working on things right now, and there's projects underway.
"I'm kind of having reasonable expectations of those projects. The fact that there's movement and there's acknowledgement and that NASCAR is working on things is confidence-inspiring for me."
Keselowski admitted that being a co-owner of Roush Fenway Keselowski Racing makes him privy to some information regarding NASCAR's safety efforts that other drivers may be more out of the loop on.
"I'm sure it affects my view, absolutely, in the sense that I get to sit in meetings I didn't sit in before, where I have a better context of things that are happening," Keselowski said at Talladega. "There's more transparency for sure, being in that spot."
Brad Keselowski believes the Next Gen car has potential at short tracks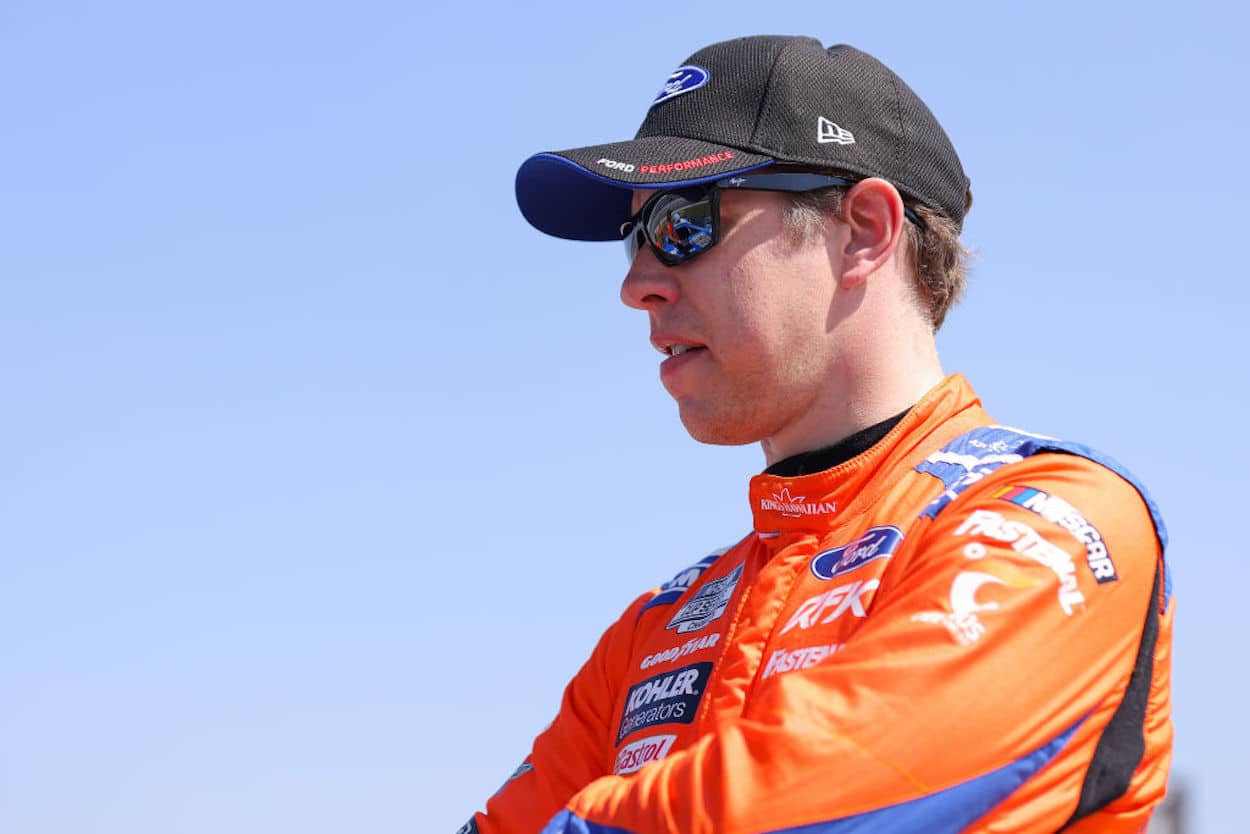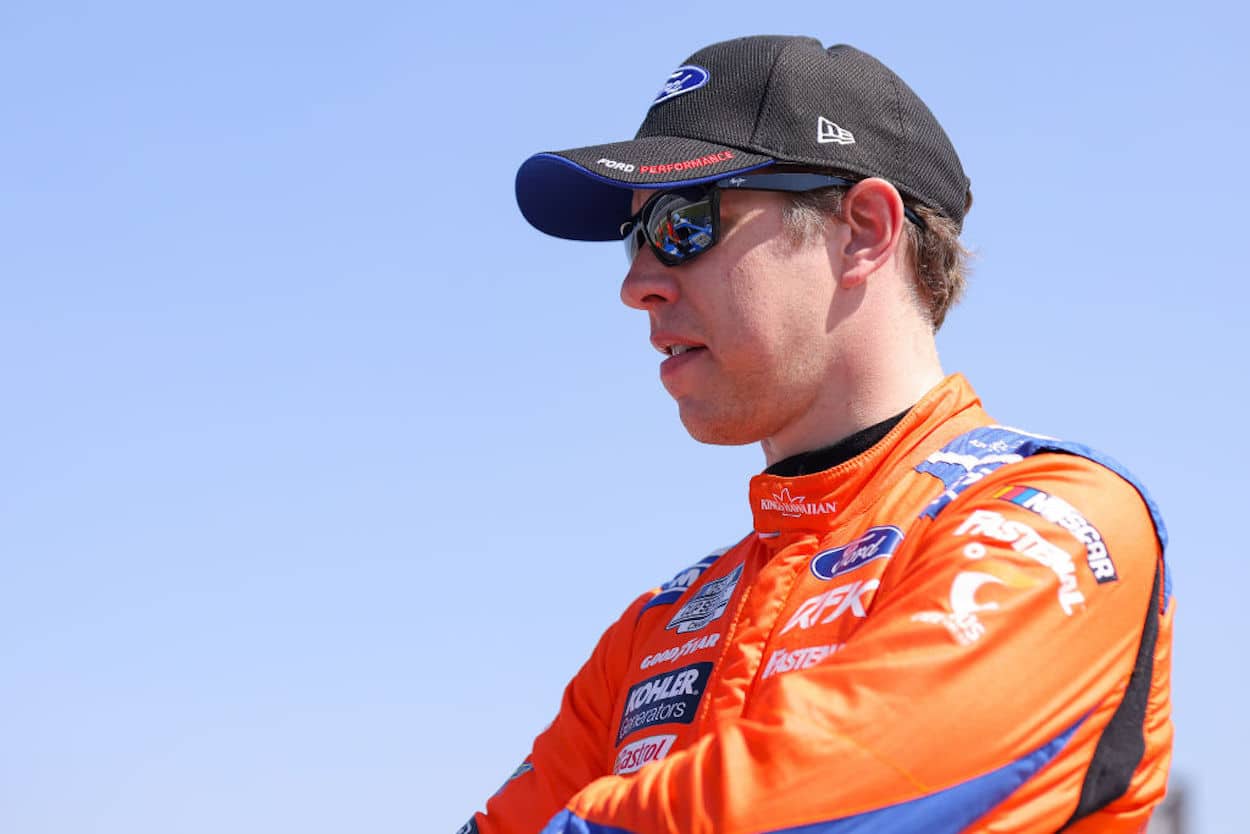 While safety has dominated the most recent discussions involving the Next Generation car, the other issue dogging the vehicle is the way it has performed on short tracks. In short: It's not very good.
Races this year at Bristol, Martinsville, and Richmond — customarily characterized by fender banging and close-quarters competition — have been as exciting as watching paint dry on a midsummer day, with little passing compared to previous years with older cars.
Brad Keselowski, however, isn't convinced the short tracks are a hopeless cause with the Next Gen car. Speaking with reporters during a post-race media availability at Bristol last month, Keselowski expressed his view that the new car is simply a work-in-progress on short tracks.
"I restarted third there on the restart — probably 150 to go — and was able to pass the front two cars for the lead," Keselowski said after the race at Bristol. "I feel like yes, I could pass. It wasn't easy, but it's not supposed to be easy.
"Would I like to see us continue to work on the cars? Absolutely. I've said this to NASCAR, and I've said it to the media before, and I'll say it again: If the Next Gen car looks the same [at this time next year] as it does this year, then we've failed. We should continue to grow, we should continue to learn, we should continue to make it better.
"There's probably some car owners that don't want to hear it because it costs money to change the cars, but like anything, when you create something new like the Next Gen car, there's going to be things that are optimized, and there's going to be things that aren't."
Keselowski then went a step further in his defense of the car, which at Bristol produced just six different race leaders, 12 lead changes, and an anticlimactic finish.
"I think there's opportunities to continue to make this car better and the racing better with it," Keselowski said at Bristol, where teammate Chris Buescher scored Roush Fenway Keselowski Racing's first win of 2022. "I think it's still a step forward from where we were in a lot of ways. I think we've seen some great racing because of that great parity. There's a lot of big positives. 
"Like any industry, we probably get caught up in the negatives more than the positives, but … that's the issue at hand: I feel like there's two camps. There's the 'everything is wrong with this car' camp, and there's the 'nothing is wrong with this car' camp. I'm trying to say, 'Nah, it's a pretty big step forward for our sport [and] actually pretty good, but I'd like to keep working on it.'"
Which, by all appearances, seems to be the plan. Even if Keselowski is one of the only veteran drivers who's good with it.
Like Sportscasting on Facebook. Follow us on Twitter @sportscasting19 and subscribe to our YouTube channel.