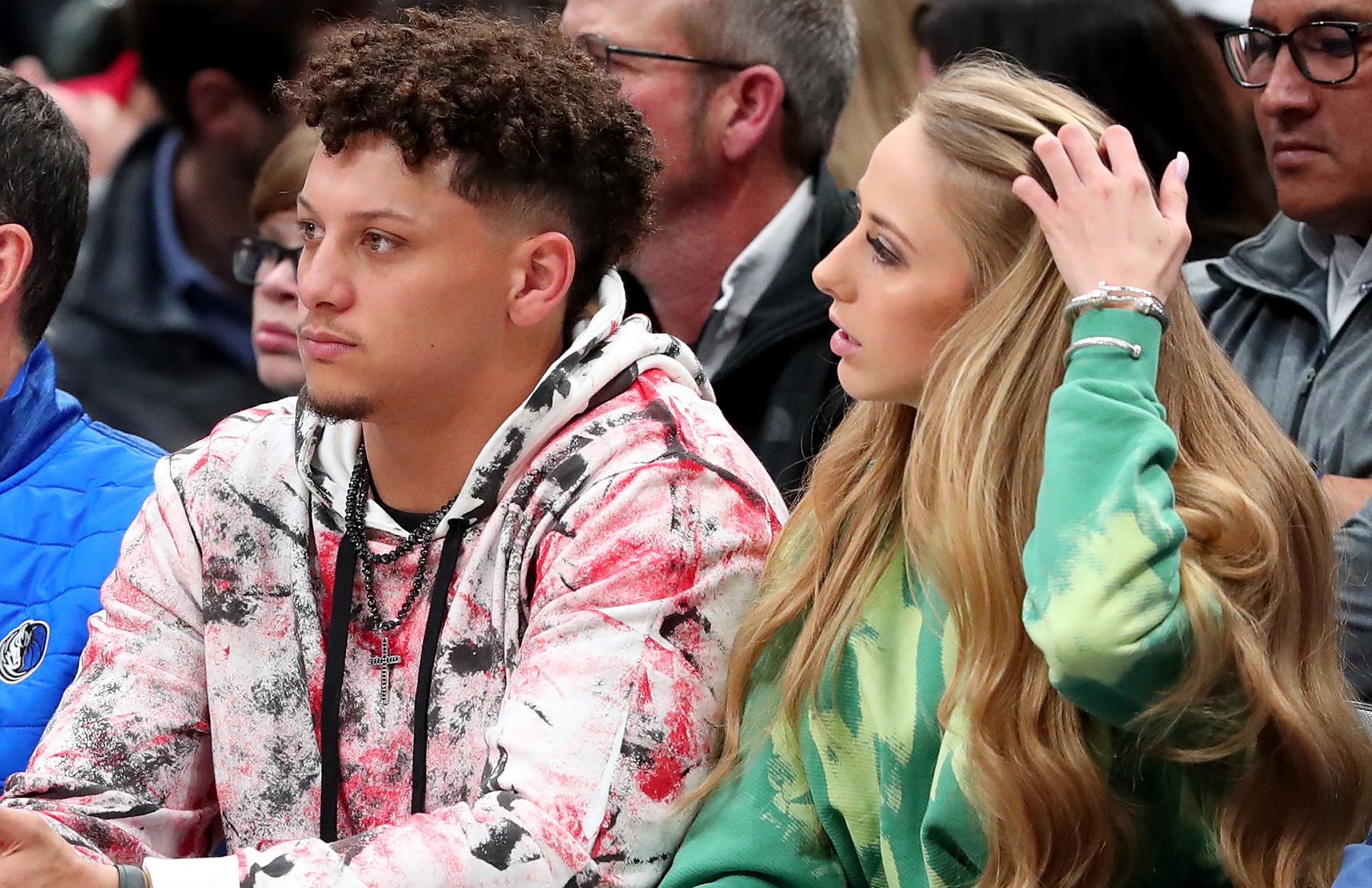 Brittany Matthews' Scary Escape Gives Patrick Mahomes More To Worry About Than Blindside Blitzes
Brittany Matthews, the fiancee of Kansas City Chiefs quarterback Patrick Mahomes, disclosed that she had a scary encounter.
Patrick Mahomes has demonstrated that he can take care of himself on the football field. The Kansas City Chiefs quarterback benefits from a solid offensive line, quick feet, and the ability to audible his way out of the play selections when he sees trouble on the horizon.
What he cannot do, however, is be there 24/7 to protect the expectant mother of his first child, as fiancée Brittany Matthews revealed this week.
Patrick Mahomes and Brittany Matthews are a KC celebrity couple
Patrick Mahomes grew up in the semi-celebrity atmosphere. He was not yet a teen by the time his father, Pat Mahomes, retired as a Major League Baseball pitcher, but he was exposed to life around well-known athletes early on.
That likely helped him handle fame as the future Kansas City Chiefs quarterback achieved stardom in the high school, college, and pro football ranks. There's probably not a degree of attention that he's not already acclimated to off the field.
Fiancée Brittany Matthews had a brief professional athletic career of her own as a soccer player. However, she is known chiefly as the certified personal trainer who on Sept. 1, 2020, became engaged to arguably the best player in the NFL. Four weeks later, the couple announced that they are expecting the arrival of their first child.
Patrick Mahomes can take care of himself on the field
Patrick Mahomes is in his fourth NFL season and the third as the starting quarterback for the Kansas City Chiefs. In his first two seasons as the starter, he threw for a combined 9,128 yards, 76 touchdowns, and just 17 interceptions.
He's off to a great start in the 2020 season, accounting for another 25 touchdowns and just one interception during the Chiefs' 8-1 start. His passer rating for the season is 115.9, raising his career figure to 110.5.
One Mahomes statistic that doesn't get enough attention is that he has been sacked just 57 times in 40 games. That speaks to both the quality of coach Andy Reid's offensive line and Mahomes' elusiveness. He has rushed just 145 times, but he averages 4.6 yards a carry. Whether it's a planned run or a scramble, he gets away from trouble.
Brittany Matthews had a scary escape this week
Brittany Matthews, the fiancée of Kansas City Chiefs quarterback Patrick Mahomes, disclosed that she had a scary encounter on the Kansas City streets this week.
Matthews took to social media to relate an incident with a homeless person that caused her to run a red light to escape because she feared for her safety. She said she was driving through a plaza with her windows rolled down when she was approached unexpectedly, TMZ reported.
"He kept coming … and kept coming … and so finally he was saying something and I was like, 'No thank you,'" Matthews said. "So, I was like rolling all the windows up and right as I rolled 'em all up he starts beating on my car, beating on my windows right at my dogs and the dogs (were) going ballistic."
Matthews said she sped off, running a red light. "I didn't even look to see if anyone was coming or anything. But you know what, I made it home and that was scary," she said.
It's not known if the person who accosted Matthews knew who she was. There was no indication of whether police were called to investigate.
All stats courtesy of Pro Football Reference.