Charles Barkley Refuses to Go on Social Media Because He's Afraid of What He'd Do After Drinking Vodka or Tequila: 'Never Going on the Internet'
Some TV personalities are social media gold whenever they open their mouths, and NBA legend Charles Barkley is certainly just that. Barkley isn't afraid to say what's on his mind, which makes for an entertaining show on Inside the NBA, as well as viral videos on Twitter. 
But while you may frequently see Barkley's face on Twitter, Facebook, or Instagram, he himself isn't actually on any of those platforms.
His reasoning? Chuck says his refusal to join social media is partially because of what he would do after drinking some vodka or tequila.
Charles Barkley doesn't want to give social media trolls more opportunities to attack him
Charles Barkley has explained his reasoning for not being on social media in the past, and he recently opened up about it even more during an interview.
"Never going on the internet," Barkley said on the Dec. 16 episode of The Pat McAfee Show. "… When you're successful, you're gonna have built-in enemies. And then, the more successful you become, the more enemies come at you. So, I don't wanna give them access to me. If you say something mean to me, I gotta say something mean back to you."
Barkley added that he's too old to fight people like when he was younger, but he can still attack someone verbally.
"I can still verbalize some insult," he said.
However, Sir Charles also knows that once he has had a couple of drinks, all bets are off.
Chuck says he would 100% argue with someone after drinking some vodka or tequila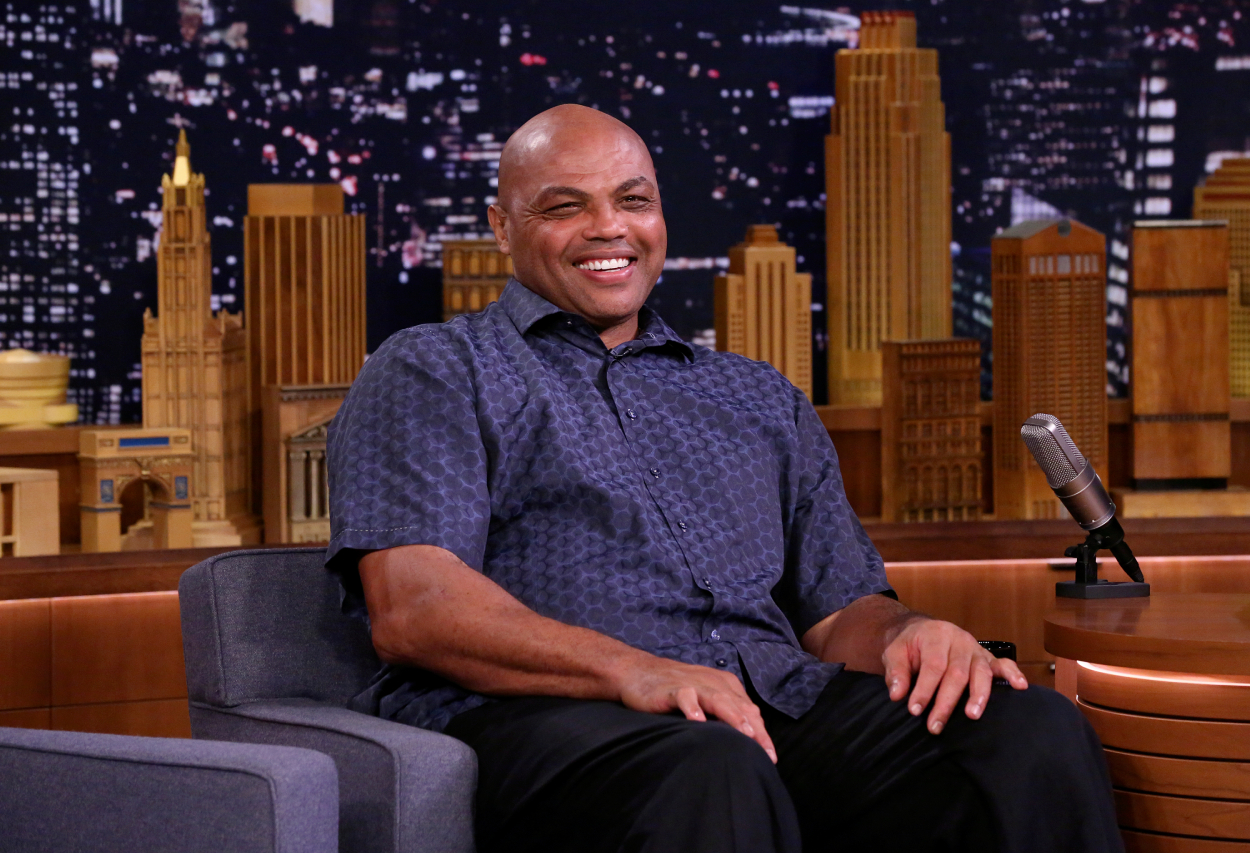 Charles Barkley owns a vodka company, so he likely has a large supply of liquor for whenever he wants to indulge a bit.
But he's aware that his vodka (or any of his favorite tequilas) mixed with social media would be dangerous.
"If I'm drinking my vodka or some tequila and you insult me, there's a 100% chance I'm gonna say some s*** back at you," he said. "And the problem with being famous … people can say anything they want to to me, and nobody gives a s***. But the first time I go crazy on their a**, I'm gonna get crushed. So, I choose not to let people have access to me in that situation."
Sure, Barkley's intoxicated Twitter fingers would maybe get him into trouble, but there's also a chance that he would not even know how to work everything once he went on it.
"I don't even know what the hell a burner account is; I wouldn't even go through the hassle," he said. "I'm the least electronic person in the world."
Between his struggles with technology and affinity to talk trash, it doesn't look like we will ever see Barkley on social media. But as Pat McAfee mentioned in their conversation, he would absolutely crush it on there.
Charles Barkley would likely rack up millions of followers on social media
It's hard to say just how popular Barkley would be on social media, but we can look at his Inside the NBA co-stars to get an idea.
For instance, Ernie Johnson has over 601,000 followers on Twitter and more than 179,000 on Instagram, while Kenny "The Jet" Smith has 1.1 million Twitter followers and 480,000 followers on Instagram.
To be honest, though, Barkley is much more popular than Johnson and Smith. While they have both been extremely successful (Johnson on TV and Smith in the NBA and on television), Barkley is a Hall of Famer and a former NBA MVP. He also has a polarizing personality that would make people want to read his thoughts, so Chuck would likely have significantly more followers than those two.
But Shaquille O'Neal, on the other hand, has 15.5 million followers on Twitter and 20.9 million on Instagram. He was (and still is) one of the most popular players to ever play in the NBA, as his four championships, three Finals MVPs, and league MVP made him a superstar. He has also appeared in countless commercials, starred in his own film, and has a shoe brand.
It would probably be pretty hard for Charles to edge out Shaq.
All in all, though, a logical guess for Barkley would be around 10 million followers on Twitter and something close to that on Instagram. But we will never know, which, given his entertaining personality on TV, is a bummer for fans everywhere.