Julian Edelman Can Pocket a $2 Million Retirement Gift Courtesy of Bill Belichick and the New England Patriots
While NFL players may seem like superheroes on Sunday, they're still human beings. We got a reminder of that on Monday when longtime Patriots receiver Julian Edelman retired due to a nagging knee injury. Even in retirement, though, the veteran still managed to make an intelligent move.
Although retiring usually means the end of NFL money, Julian Edelman went about ending his football career in a very specific way. Thanks to that strategy, he can still add up to $2 million to his bottom line.
Julian Edelman retires from pro football due to a knee injury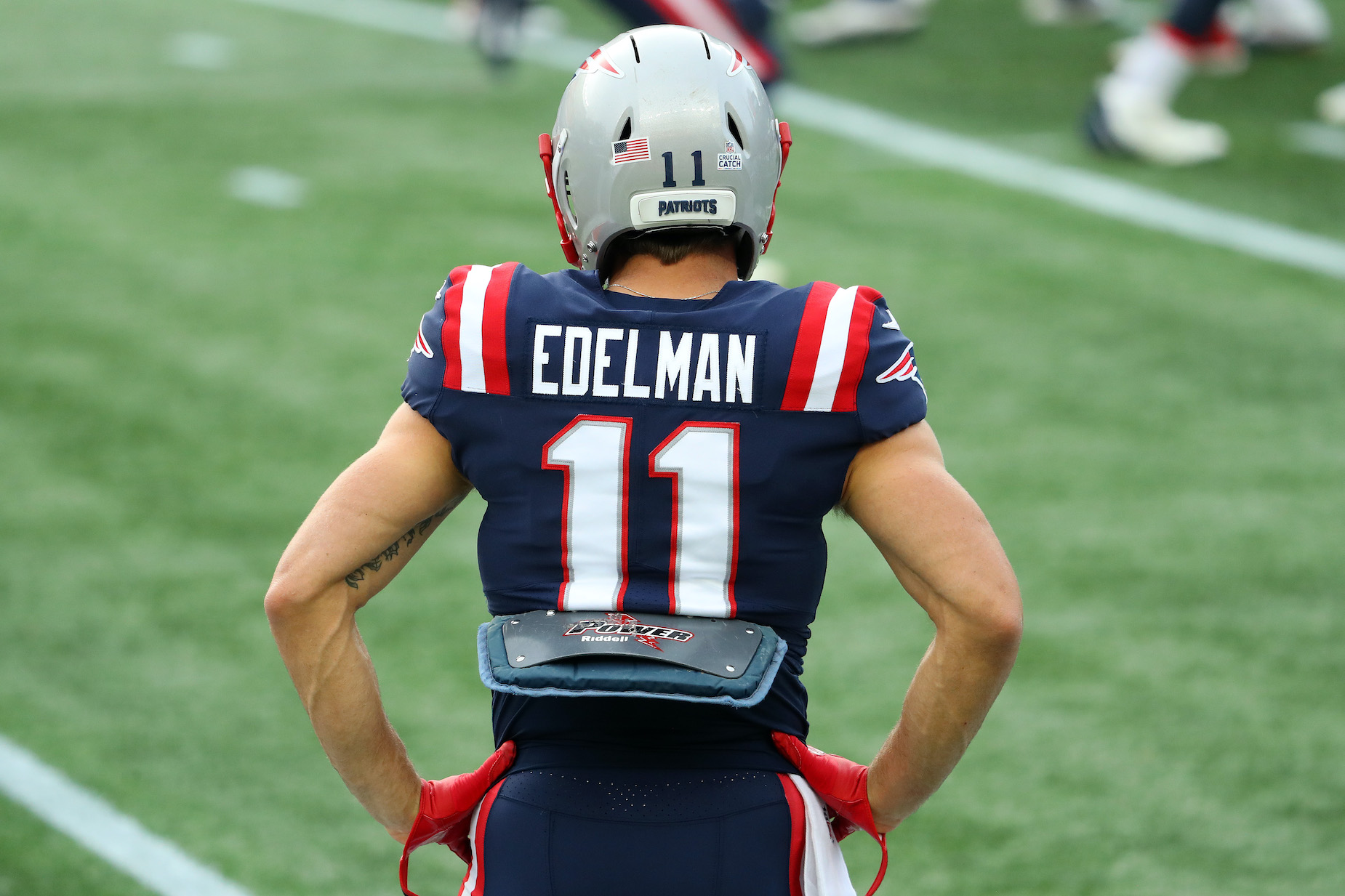 In the world of sports, lower body injuries can be particularly devastating; if you can't run, it's tough to do anything else on the field or court. That reality has unfortunately affected Julian Edelman.
At the end of October 2020, the veteran receiver underwent knee surgery. While there was a chance of him returning to the lineup before the end of the campaign, he never quite made it back; the Patriots designated him to return from the injured reserve but didn't bump him up to the active roster.
While that wasn't exactly a promising sign, the news only got worse during the offseason. Rumors circulated that the receiver wanted to play but wasn't sure if he could physically endure 17 games; the Patriots also had to consider if he was worth a roster spot and, if he wasn't, how to replace him.
On Monday, April 12, though, we received our resolution. Julian Edelman announced his retirement, bringing his NFL—and New England Patriots—career to a close.
A savvy move could help the receiver pocket up to $2 million
Julian Edelman isn't just retiring, though. In a way befitting the New England Patriots, he's taking advantage of some very specific circumstances in order to gain one final advantage.
As spelled out by Adam Schefter, Edelman technically failed a team physical due to his lingering knee issue; that, in turn, allowed the Patriots to terminate his contract. While it may seem like a minor detail, it holds the key to one final NFL payday.
Since Edelman was cut due to his injury instead of retiring and 'choosing' to forgo the final season of his NFL contract, the receiver becomes eligible for an injury protection benefit, which can pay out as much as $2 million. Only $1.2 million of that money, however, counts against the Patriots' salary cap.
As some Twitter users suggested, it seems like there was an understanding between Edelman and the Patriots to wrap things up in this mutually beneficial way. Not only has Bill Belichick helped players before—he kept an injured Donte Stallworth on the roster to ensure he reached 10-year veteran status—but the fact that Edelman released a retirement video filmed in Gilette Stadium suggests the failed physical and retirement wasn't a spur of the moment decision.
At this point, Julian Edelman deserves every penny from the New England Patriots
From a cynical perspective, you could argue that an NFL receiver who has earned almost $44 million in salary over the course of his career doesn't need an extra $2 million in retirement. Julian Edelman, however, deserves every penny.
The receiver joined the Patriots in 2009 as a seventh-round draft pick. While he didn't make much of an impact during the early days of his career, he eventually proved himself to be a reliable piece of the Patriots' puzzle.
In total, Edelman played 137 games for the New England Patriots, pulling in 620 catches for 6,822 yards and 36 touchdowns. He also claimed three Super Bowl titles and earned Super Bowl MVP honors in February 2019.
If that resume isn't worthy of a nice, $2 million retirement gift, nothing is.
Stats courtesy of Pro-Football-Reference