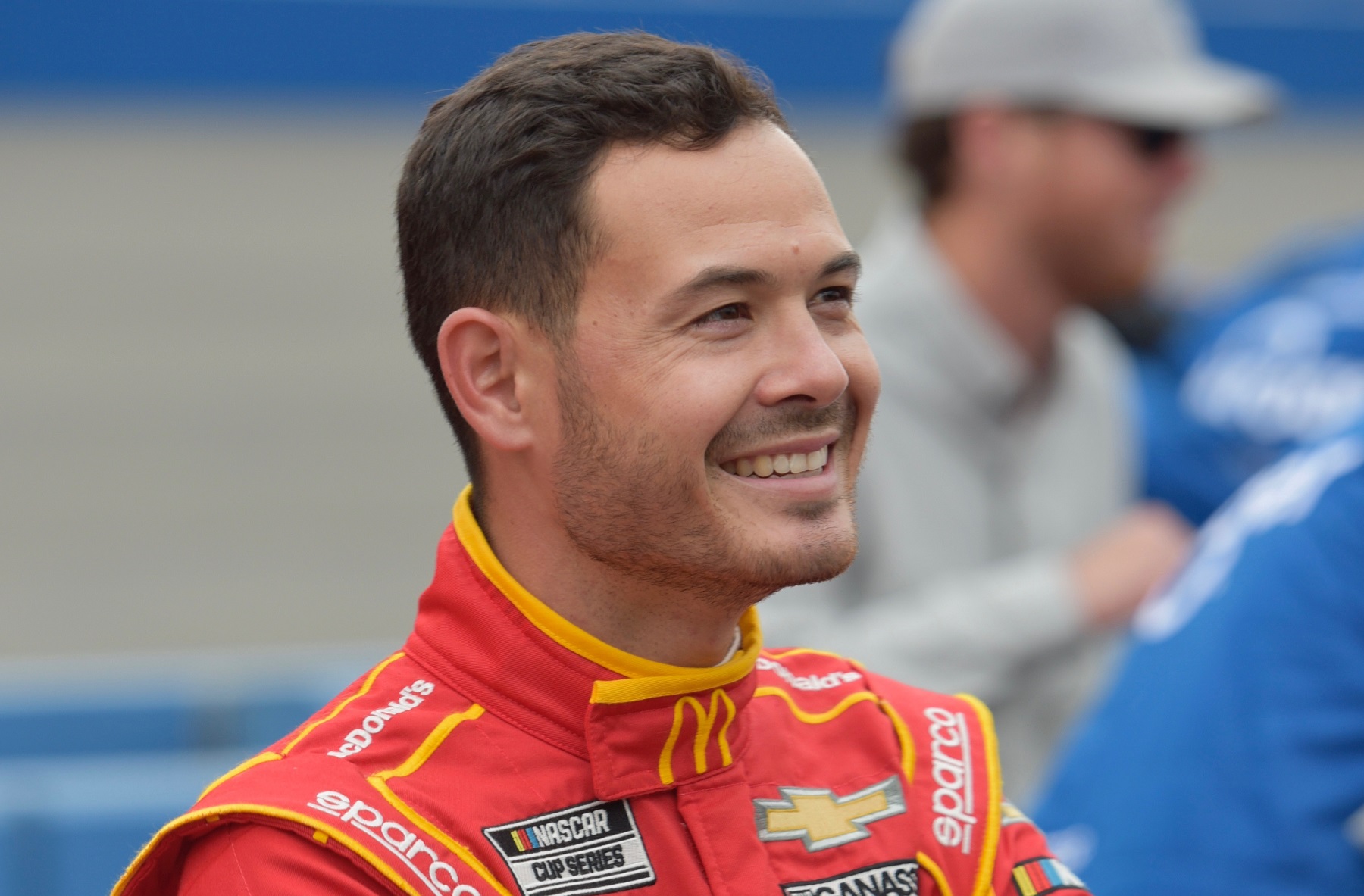 Kyle Larson Just Received Bad News About His Return To NASCAR
Kyle Larson appears to be running out of options for a NASCAR Cup Series ride in the 2021 season.
There is now inside a month to go in the 2020 NASCAR season, and Kevin Harvick and Denny Hamlin have been the biggest winners thus far with nine and seven race victories, respectively. At the other end of the spectrum, they keep score differently. And Kyle Larson may be the biggest loser based upon the latest development.
Guys at the back of the standings or with no ride at all find themselves scratching and clawing for the chance to keep driving, and Larson's best shot at landing a ride in the 2021 NASCAR Cup Series appears to have fallen through.
Hendrick Motorsports has one seat to fill
Maybe everyone is just worn down by having spent seven months dealing with the pandemic, but there hasn't been much of a Silly Season this year. Silly Season is NASCAR lingo for rumors and speculation about the next racing season, specifically the status of drivers and crew chiefs potentially on the move.
The guessing game about Jimmie Johnson's replacement started in November 2019 and hasn't relented. Technically, Alex Bowman is officially the replacement. He drives Hendrick Motorsports' No. 88 Chevrolet and will move into the No. 48 in 2021. But that still leaves a seat to fill, and the team probably won't make an announcement until this season ends in a month at Phoenix Raceway.
If Kyle Larson is going to regain his ride, it will probably need to be in Bowman's old car, but the competition is stiff. The name of Erik Jones, who won't be returning to Joe Gibbs Racing, comes up at least as often as Larson's name does. And that might be the last opportunity available.
Stewart-Haas sounds like it doesn't need Kyle Larson
Much was made earlier this year of Tony Stewart going public with a message to NASCAR that it was past time to reinstate Kyle Larson, who is serving an indefinite suspension. The conjecture among race fans was that Clint Bowyer could be retiring at season's end and that Stewart might have taken a liking to Larson because they share a passion for the dirt tracks.
Well, Bowyer just dropped the news that he will move to the Fox Sports broadcast booth alongside Mike Joy and Jeff Gordon next year after 10 NASCAR Cup Series victories in 16 seasons.
But almost as quickly as that announcement was made came an immediate consensus by media members and others who follow the sport closely that Stewart-Haas racing will almost certainly promote Chase Briscoe from its Xfinity Series team. Briscoe has won eight races and posted 19 top-10 finishes this year on NASCAR's second-biggest circuit, and the fact that so many observers point to him as the heir suggests that someone inside Stewart-Haas has been talking.
With NASCAR pointing to a schedule with six road-course races, Briscoe becomes an obvious strong candidate for a promotion. In three races off the traditional ovals this season, he posted a victory and a third-place finish. A crash took him out of the running in the third race, which he led for a significant portion.
It feels as though Stewart-Haas has been in constant flux for the past several seasons. Bringing in Briscoe, 25, could be an opportunity to lock down one of the organization's teams for a decade or more.
Kyle Larson's mistake has become more costly by the day
However the situation plays out, Kyle Larson has taken a huge hit over a single mistake during a meaningless event.
NASCAR suspended Larson indefinitely in April after he uttered a racist slur during an iRacing event streamed on Twitch that was helping fill the void created by the COVID-19 pandemic shutting down live sporting events.
Larson had reached full-time status in the NASCAR Cup Series in 2014 at the age of 21 and scored six victories in his first 223 career races. He raced simultaneously in the Infinity Series through the 2018 season and booked another 12 victories.
He was clearly heading for bigger things, but he now has to face the possibility of missing most or all of next season.