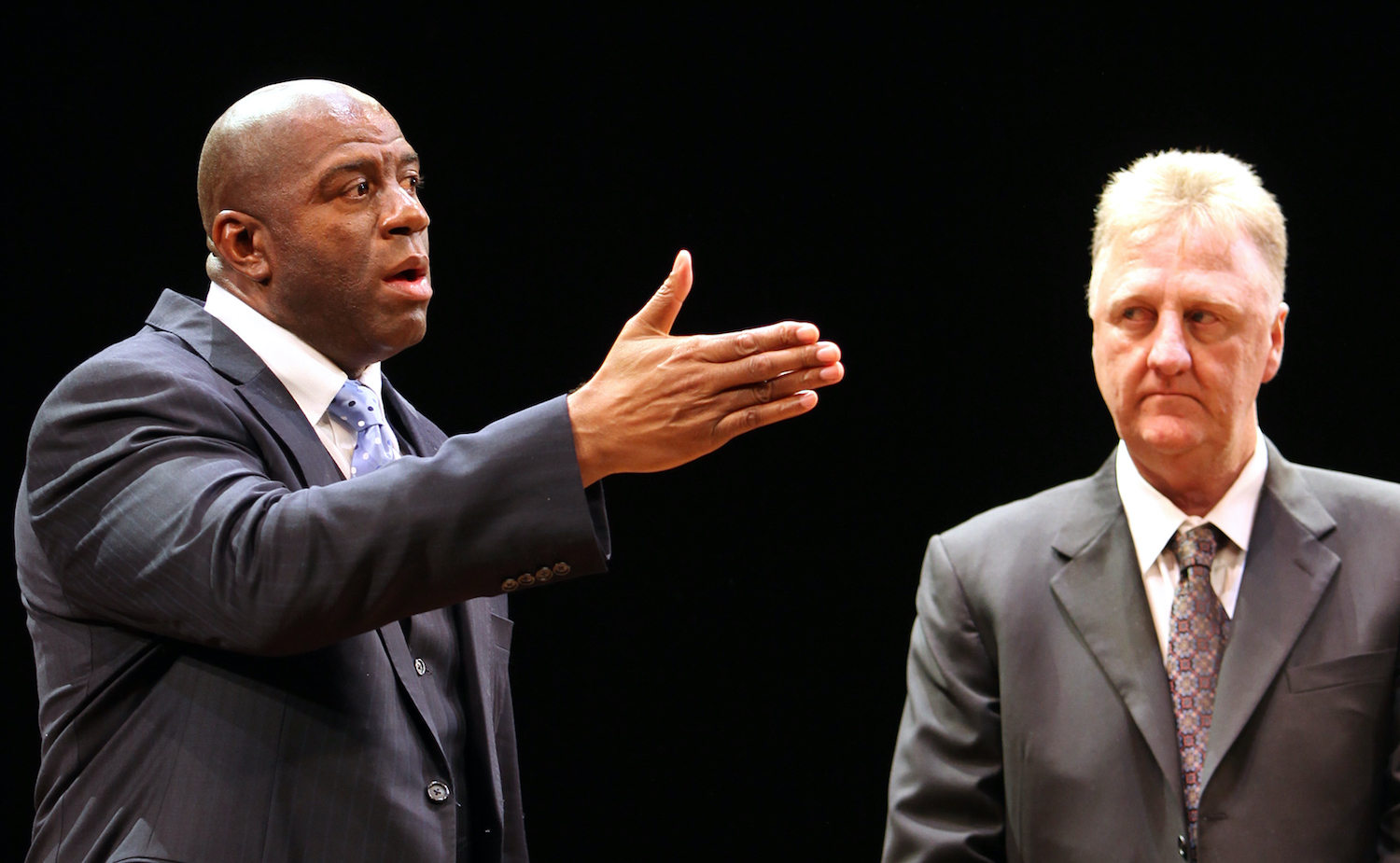 Larry Bird Once Sank a Three-Pointer in Magic Johnson's Face, Then Mocked His Defensive Effort: 'You Did All That Running for Nothing'
Larry Bird wasn't just an explosive scorer. The Boston Celtics legend also knew a thing or two about talking trash.
While every professional athlete is competitive, rivalries help make things a bit more interesting. Even if a single game is insignificant in the standings, no one wants to lose to their hated foe. Just ask Magic Johnson and Larry Bird about that.
Over the course of their legendary careers, Bird and Johnson had their share of epic duels. And, unsurprisingly, Larry Legend threw at least one piece of biting trash talk Magic's way.
Larry Bird and Magic Johnson did battle in both NCAA and NBA competition
Over the years, Johnson and Bird buried the hatchet and became friends. There was a time, though, when the two men were fierce rivals.
The two legends first crossed paths in college when Magic and Michigan State met Bird's Indiana State squad in the 1979 NCAA title game. The Spartans came out on top, giving Johnson the early edge in the rivalry. As noted on NCAA.com, Bird was heartbroken by the defeat and said it was "impossible" to get over it.
Magic and Larry Legend weren't done there, though. While they ended up on opposite sides of the country, joining the Lakers and Celtics, respectively, the stars still found themselves in constant conflict. With their clubs fighting for championships, it seemed like Bird and Johnson were routinely pitted against each other on basketball's biggest stage.
In fairness to both men, though, they still found their fair share of success. The two legends combined for eight NBA championships, six NBA MVP titles, and two of the greatest careers we've ever seen.
Magic Johnson was on the receiving end of some biting trash talk from his famous foe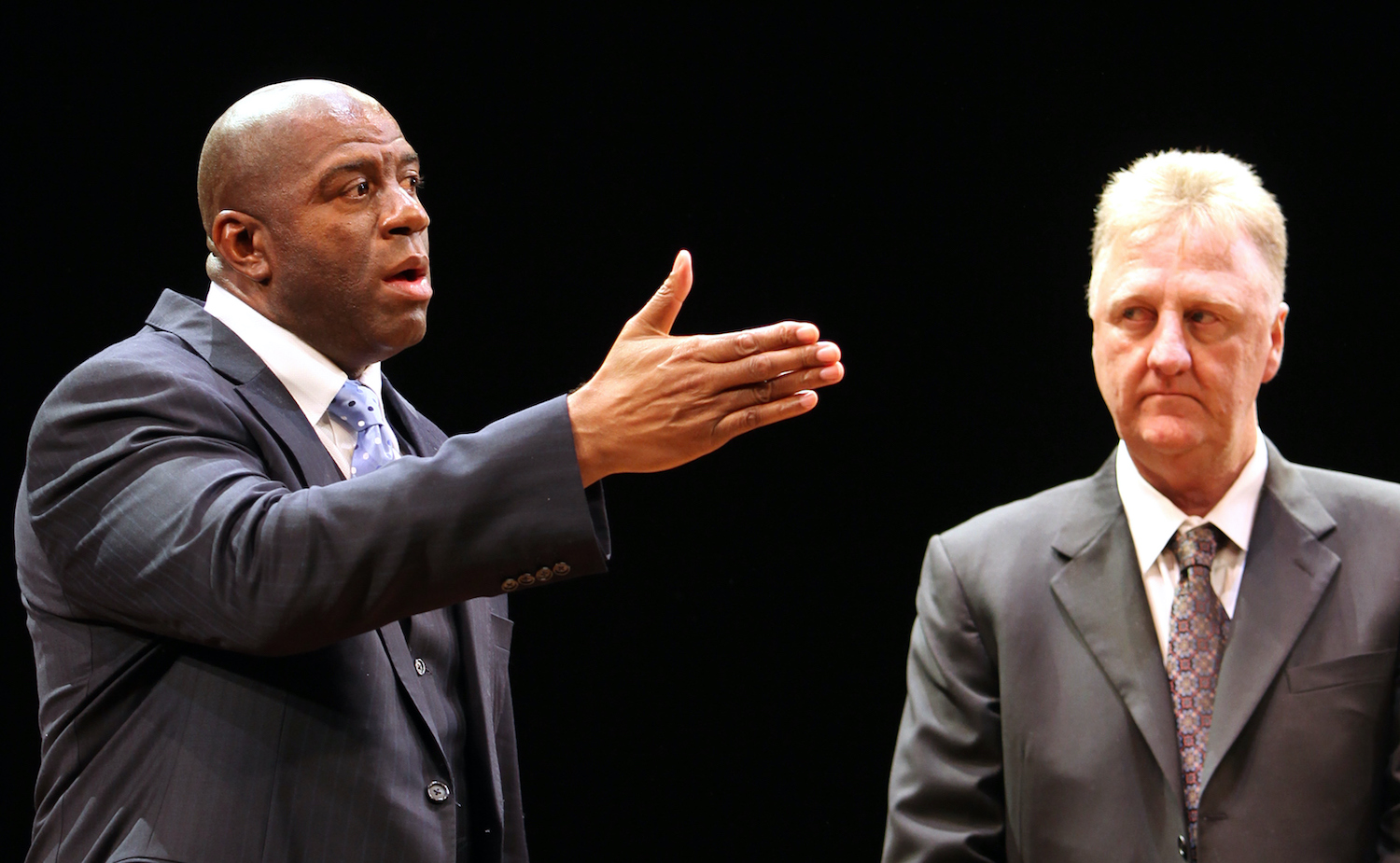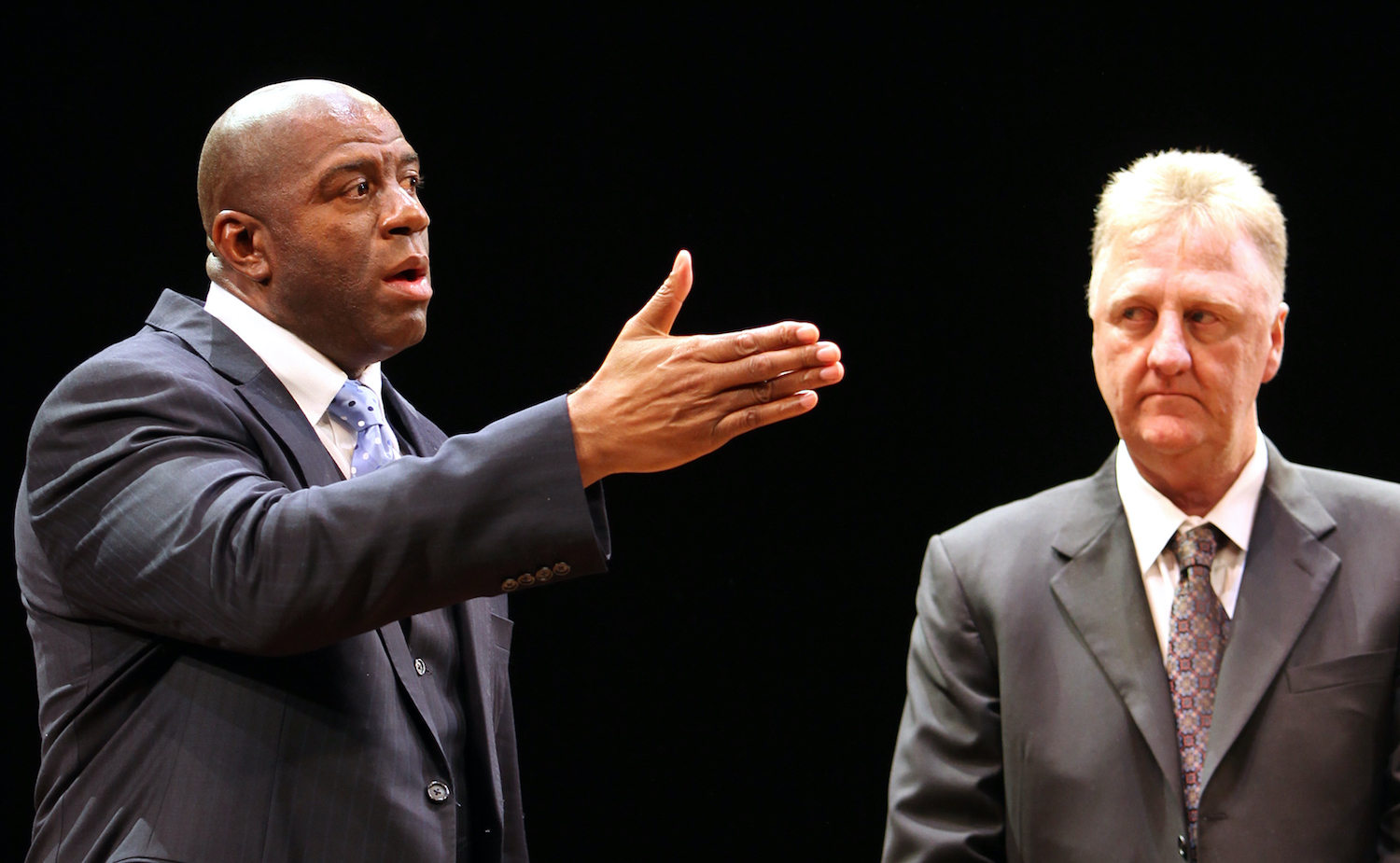 As the cliche says, familiarity breeds contempt. Even if Bird and Johnson didn't reach the point of really hating each other, there were still some words exchanged between the two men.
As explained while speaking at an AOL event, Magic once had the unenviable task of helping contain Bird during a head-to-head match-up. As you'd expect, that meant he was in for a long evening of work.
"Now, I've got to go close Larry Bird out, " Johnson explained, as seen in a Youtube video of his remarks. "So, as I'm running out to Larry Bird, he's talking trash to me. 'I don't know why you running out here.' Who says that in the middle of the game? He said, 'I'm gonna wait until you get one step away from me, and I'm gonna shoot it right in your face.' True story."
Sure enough, Larry Legend did just that. Scoring the bucket, however, wasn't enough for the Celtics star.
So I got one step away. He shoots it. All net. Three-pointer. Good. And he turned to me and said, 'You did all that running for nothing.'

Magic Johnson
Trash talk wasn't anything out of the ordinary for Larry Bird
While that encounter clearly stuck in Magic Johnson's mind, his experience wasn't entirely unique. Larry Bird wasn't just an elite scorer; he could also unleash some of the best trash talk around.
Telling opponents how he was going to score and then doing exactly that, as happened to Magic, was one of Bird's signature moves. On one occasion, he even went as far as telling the entire Phoenix Suns bench that he was tired of playing against them before nailing the game-winning three. That wasn't the only weapon in his arsenal, though.
Larry Legend was also more than capable of needling individual opponents. He taunted a young Dennis Rodman, telling Pistons head coach Chuck Daly that no one was defending him, told Dominique Wilkins that he didn't belong in the league, and had no problem threatening his own teammates ahead of practice.
When speaking at a basketball camp, Michael Jordan even said that Bird was one of the best trash talkers he'd ever faced. Magic Johnson, it seems, would probably agree with that assessment.