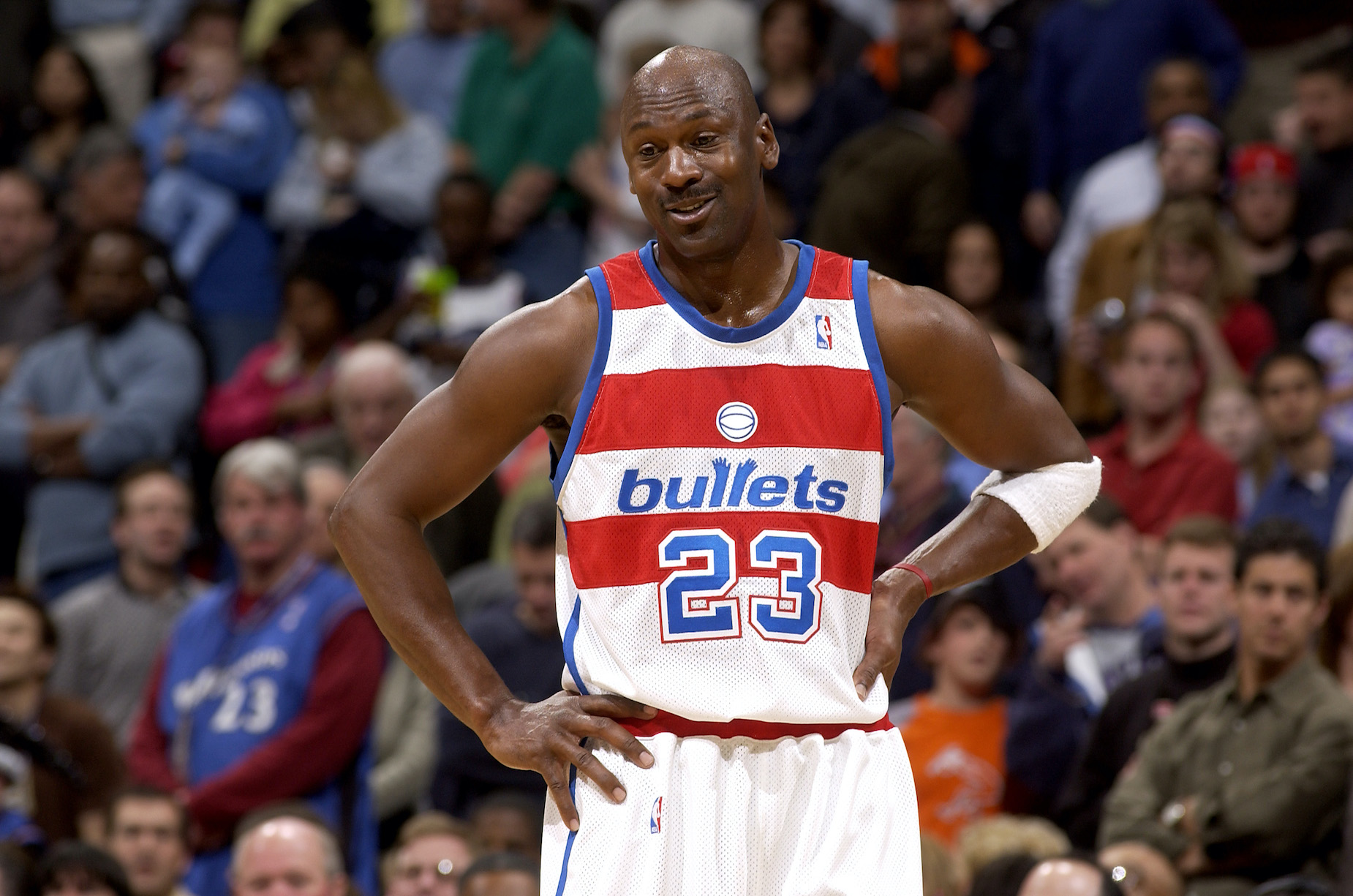 Michael Jordan Is Worth $1.6 Billion, But He Once Played an Entire NBA Season Without Pocketing a Single Dollar of Salary
Michael Jordan made plenty of money during his NBA career, but once spent a season without pocketing a single dollar of his salary.
It goes without saying that Michael Jordan is an NBA legend. During his time on the hardwood, His Airness literally changed the game and became a global icon; that reality, unsurprisingly, helped him build up a $1.6 billion fortune. None of that money, however, came from his 2001-2002 NBA campaign with the Washington Wizards.
As basketball fans will remember, Michael Jordan returned from retirement during the fall of 2001 and signed hit the hardwood in Washington, D.C. During that season, though, MJ didn't pocket a single dollar of his salary.
Michael Jordan retired for a second time, then joined the Washington Wizards
When you imagine Michael Jordan, you probably picture him soaring through the air wearing the iconic red and black uniform of the Chicago Bulls. His Airness, of course, briefly suited up for another NBA team: the Washington Wizards.
After winning his second three-peat with the Chicago Bulls, Jordan officially retired in January 1999. He couldn't stay away from basketball for long, however, and after a year on the sidelines, MJ joined the Washington Wizards as both a part-owner and the head of basketball operations. That still wasn't enough to scratch his itch, though.
In September 2001, MJ announced that he'd be taking on another role with the Wizards and returning to the court as a player. Despite being 38-years-old and struggling through some serious injury issues, he did just that.
When all was said and done, Jordan spent the 2001-02 and the 2002-3 season playing for the Washington Wizards. He was unable to get the franchise over the hump, however, and eventually retired for a third and final time.
His Airness didn't pocket a single dollar in salary during his first year with the Wizards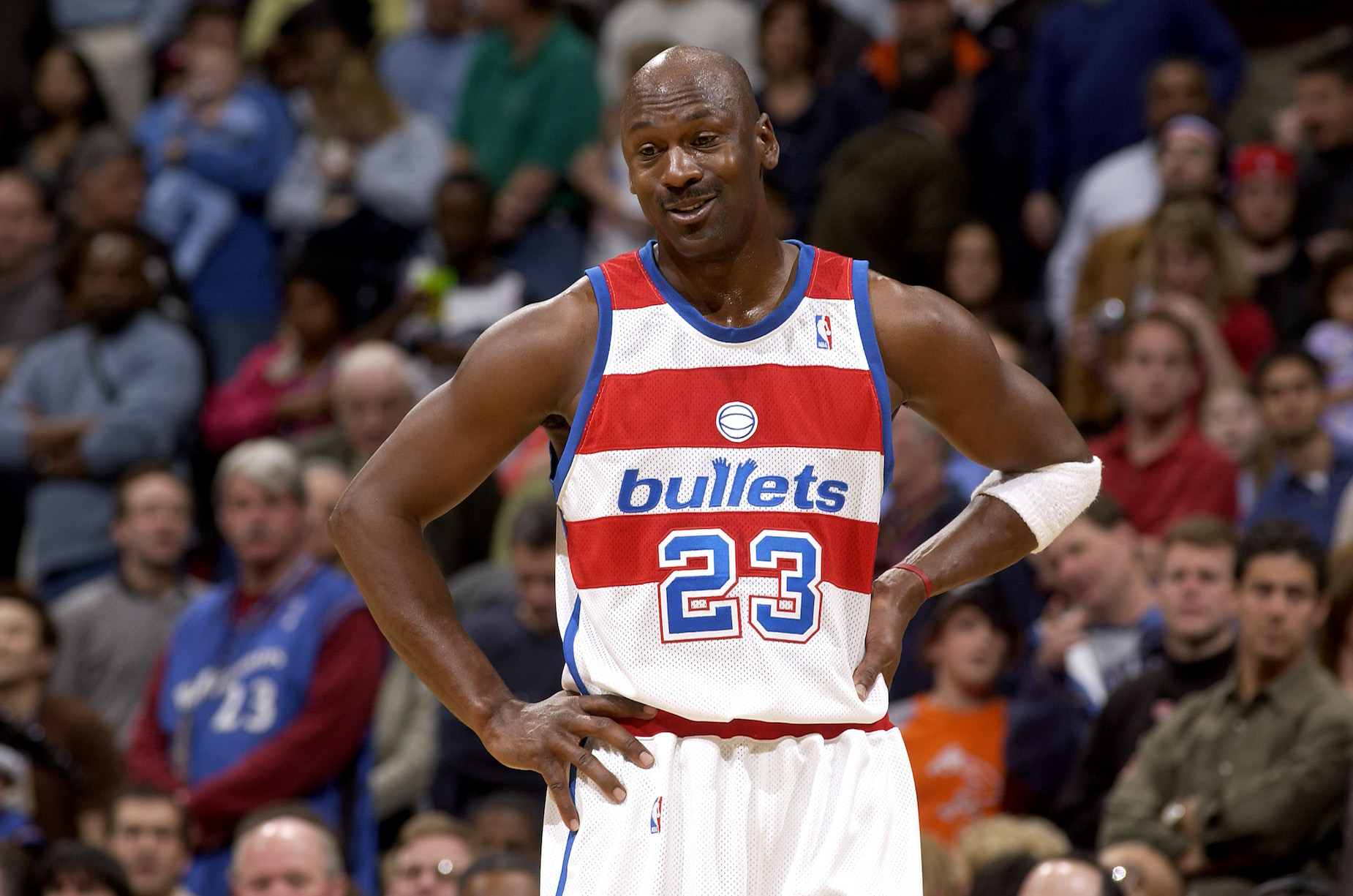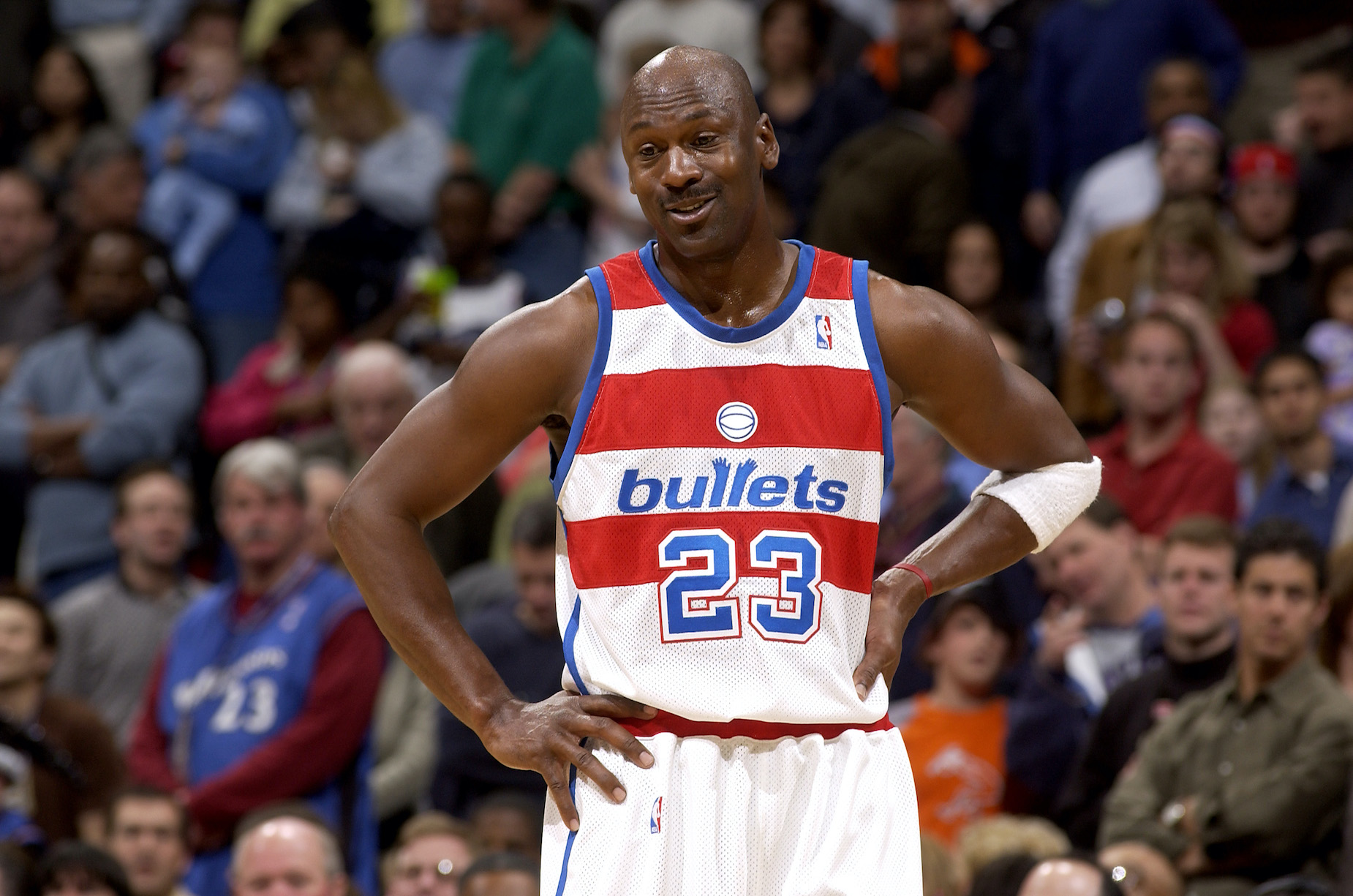 Based on his star power, Michael Jordan could have commanded virtually any salary he wanted when he came out of retirement. During his first season back, though, he didn't pocket a single cent.
As documented by a Washington Post report from the time, Jordan announced his comeback shortly after 9/11. The NBA legend made a conscious effort, however, not to overshadow the tragedy, choosing not to do any interviews regarding his return to the court "out of deference to the victims." That wasn't his only gesture, though.
Although he was only due to earn a relatively-small $1 million in salary per season with the Wizards, MJ didn't pocket any of his on-court earnings during the 2001-02 campaign. "Jordan said he will donate his first year's salary to the victims of the Sept. 11 terrorist attacks," the Post explained.
Michael Jordan made more than enough money to survive a season's worth of salary donations
For most people, giving up a $1 million salary for charity would be a pretty painful blow. In Michael Jordan's case, however, it didn't do too much damage to his bottom line.
Even if you subtract his $1 million donation, MJ still took home almost $93 million in salary during his NBA career, based on Spotrac's data. His earning power wasn't just limited to his NBA contracts, though.
Thanks to his star status, Jordan was able to cash-in on some massive endorsement deals. Beyond his mammoth contract with Nike, His Airness has also starred in movies and endorsed everything from fast food to underwear. In more recent years, he's also become an NBA owner, which only increased his bottom line.
Based on Forbes' current estimates, Michael Jordan is worth roughly $1.6 billion. When you've got that much money in the bank, giving up $1 million for 9/11 victims is somewhat of a no-brainer.