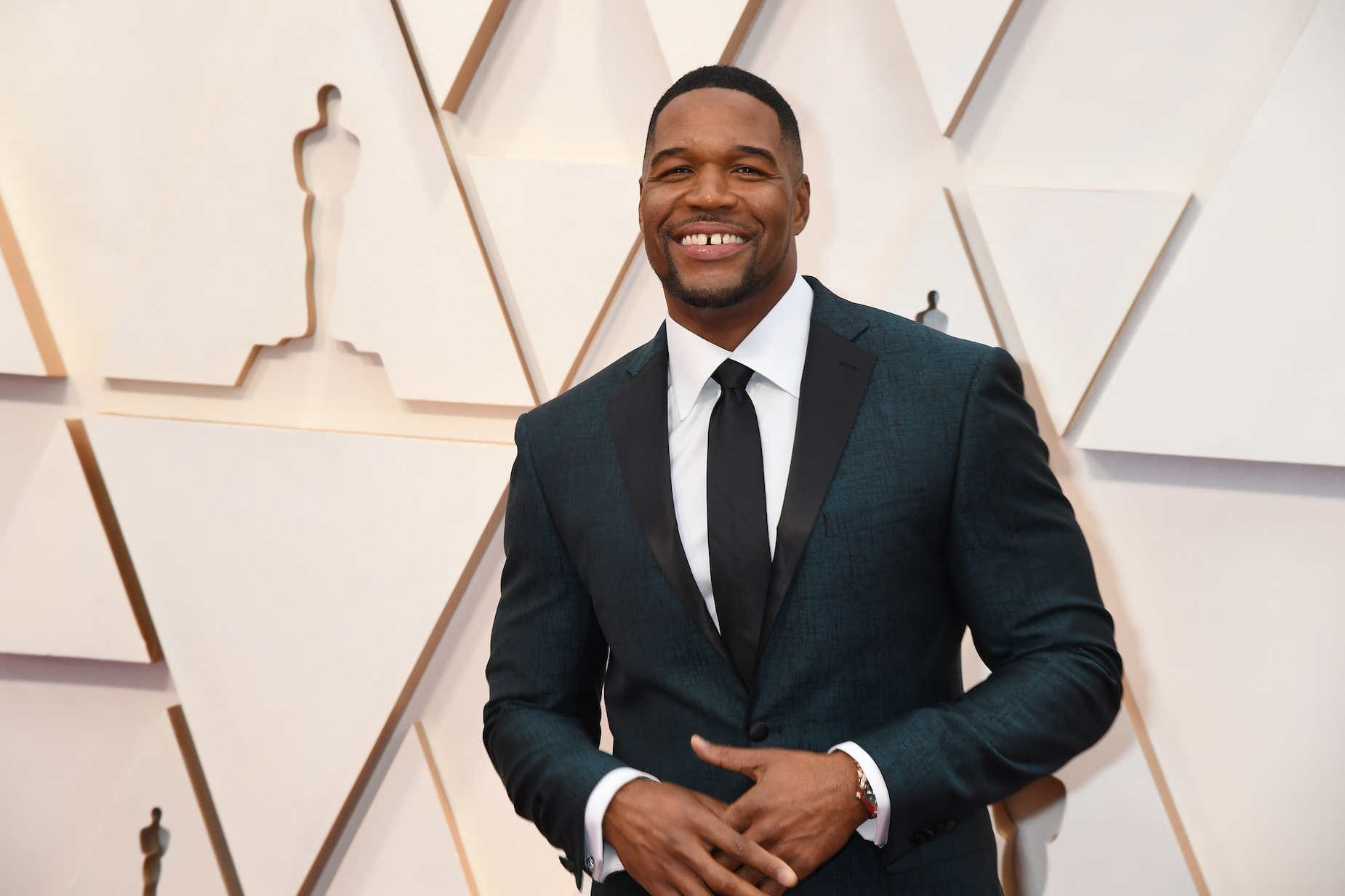 Michael Strahan Has a Crucial Piece of Advice for Athletes Entering the Business World
After his time on the gridiron ended, Michael Strahan stepped seamlessly into a TV career. Now, he has advice for anyone looking to break into a new industry.
Whether you know him from his time with the New York Giants or his post-playing career, it's impossible to overlook Michael Strahan. The former defensive end has had incredible success, both on and off the football field; he's one of those people who can seemingly turn anything into gold.
Although Michael Strahan had plenty of natural talent, there was also a key principle behind his success. Thankfully for everyone else, the former athlete shared that piece of advice, believing it can help anyone from an NFL player looking to break into the business world to an average Joe trying to change careers.
Michael Strahan had a Hall of Fame NFL career
Purely from a highlight perspective, it's easy to ignore defensive players in favor of quarterbacks and wide receivers. Michael Strahan, however, was able to make a massive impact, even from a less glamorous position.
Strahan was born in Texas but spent his formative years in Mannheim, West Germany. He returned stateside for his senior year of high school, however, and, despite only joining the football team that season, showed enough skill to earn a scholarship to Texas Southern. There, the defensive end's star only continued to rise.
When the 1993 NFL draft rolled around, Strahan had established himself as one of the top pass rushers in the country. The New York Giants decided that he was exactly who their defense was missing and snagged him in the second round.
Although it took him a few years to hit his stride at the professional level, Michael Strahan eventually started terrorizing quarterbacks on a regular basis. During his 15 seasons in the NFL, the end piled up 854 total tackles and 141.5 sacks; a record-setting 22.5 of those sacks came in a single season. Strahan also made seven Pro Bowls, earned a Super Bowl ring, and claimed 2001 Defensive Player of the Year honors.
Finding success off the field, too
When some professional athletes retire from their chosen sport, they can fade into obscurity. Michael Strahan, however, has gone in the opposite direction.
Despite his propensity for terrifying quarterbacks and offensive lineman, Strahan stepped into the world of television without missing a beat. He started off in his comfort zone, joining Fox's NFL coverage; once he proved himself there, other doors started to open.
In 2010, Strahan subbed in for Regis Philbin on Live! with Regis and Kelly; he eventually claimed the role full-time, and the show rebranded as Live! with Kelly and Michael. The former New York Giant then transitioned to Good Morning America! before adding roles on Strahan, Sara and Keke and The $100,000 Pyramid to his resume.
Michael Strahan shared a key piece of business advice
While Michael Strahan had a seamless transition from one career to another, it isn't always easy trying to change jobs. The former defensive end, however, has a key piece of advance for anyone looking to break into a new field, whether they're a professional athlete or an ordinary civilian.
"If there are any athletes who are going to watch this—or anybody in general who's known for doing one thing, but you're trying to get into another business—when you go into the room, know what your business is," Strahan told of Cameron Albert-Deitch of Inc. "Know what you're talking about. Lead the meeting."
Strahan also stressed the importance of trusting your gut, whether you're on the football field, in a TV studio, or anywhere in between.
"I have found that trying to stick with what your gut feeling is really has been important to me and my business, and what I've been able to do," he continued. "If you're trying to pivot and you think there's a chance for you to pivot, stick with it."
Based on his resume of NFL and television success, it's safe to assume that Michael Strahan probably knows a thing or two about making things work.