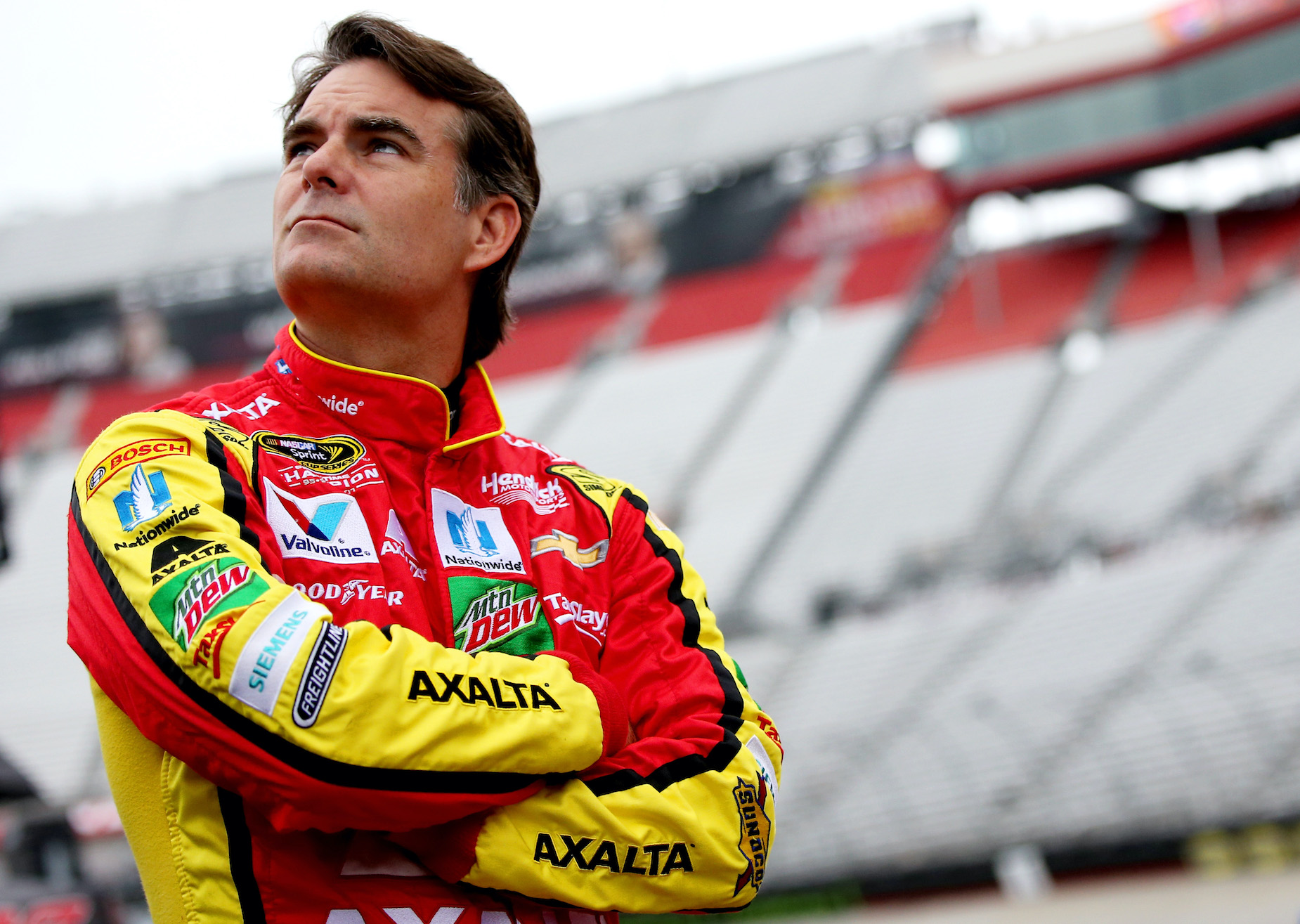 NASCAR Star Jeff Gordon Once Stepped Up to Help a Fan After a Brutal Week Blighted by Death and Robbery
After a NASCAR fan suffered through a week blighted by death and burglary, Jeff Gordon stepped in to save the day.
In every sport, there are bound to be a handful of divisive figures. For motorsports fans, Jeff Gordon was one of those guys. If you liked him, the California-native was one of the top drivers on the circuit; if you preferred someone like Dale Earnhardt Sr., for example, then Gordon was NASCAR's public enemy number one.
While sporting reputation is one thing, Jeff Gordon seems to be a pretty good guy away from the track. On one occasion, the NASCAR legend even stepped up to help out one of his fans who had recently experienced a brutal week blighted by death and robbery.
Jeff Gordon found incredible success during his NASCAR career
These days, you won't find Jeff Gordon climbing behind the wheel of a stock car anymore. During his time on the NASCAR circuit, however, he proved to be quite the talent.
Gordon started racing at an early age and, barring a brief attempt at becoming a waterskier, looked like he was destined for motorsports stardom. While the driver considered heading into IndyCar racing, he settled on stock cars instead.
After appearing in a single NASCAR race during the 1990 campaign, Gordon became a full-time driver in 1991 and promptly claimed Busch Series Rookie of the Year honors. That title, however, would only be the beginning of an impressive career.
By the time he retired at the end of the 2016 season, Gordon had piled up 94 Cup Series victories and earned four Cup Series championships. That track record, however, didn't make him universally beloved.
Success didn't directly translate into popularity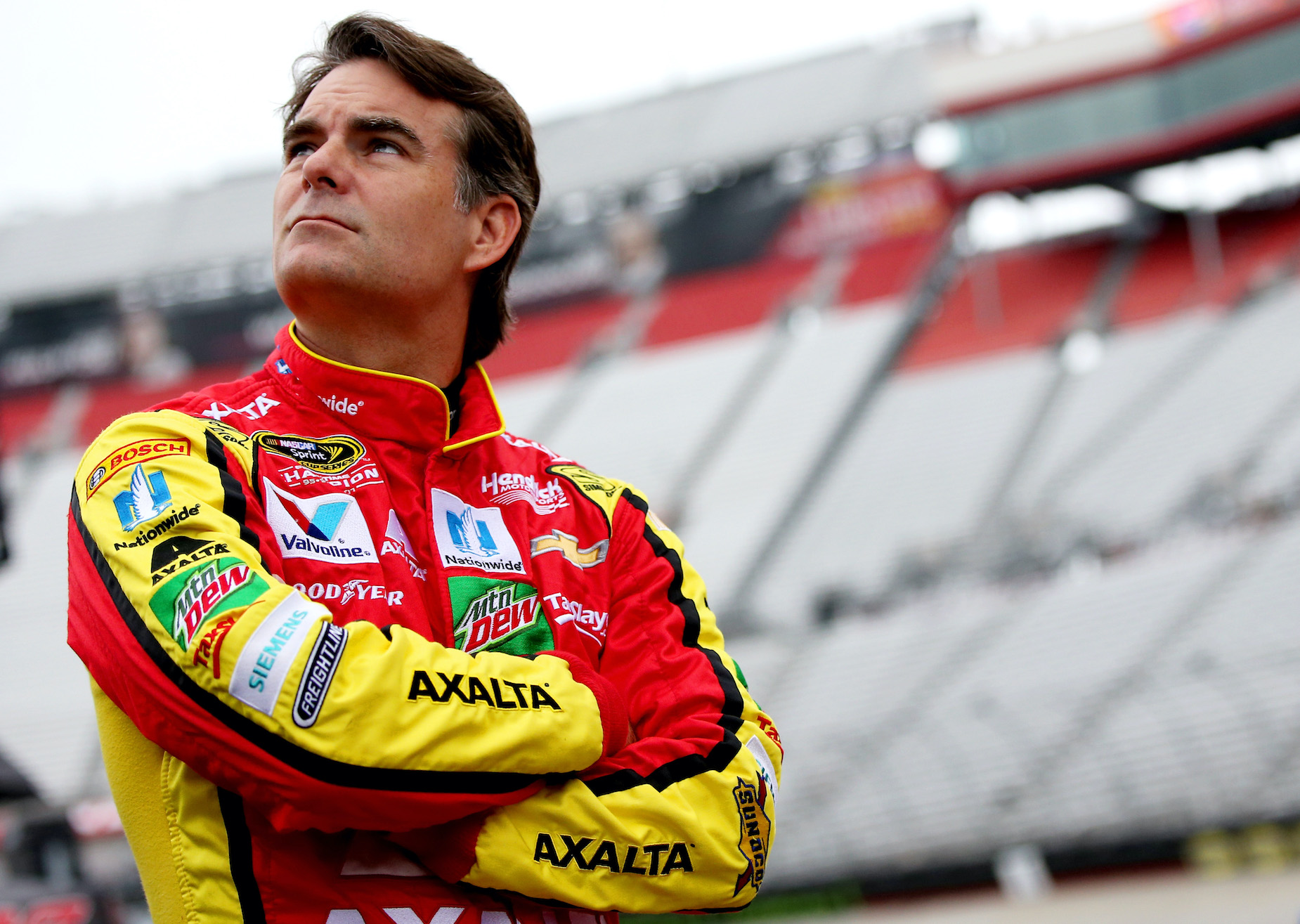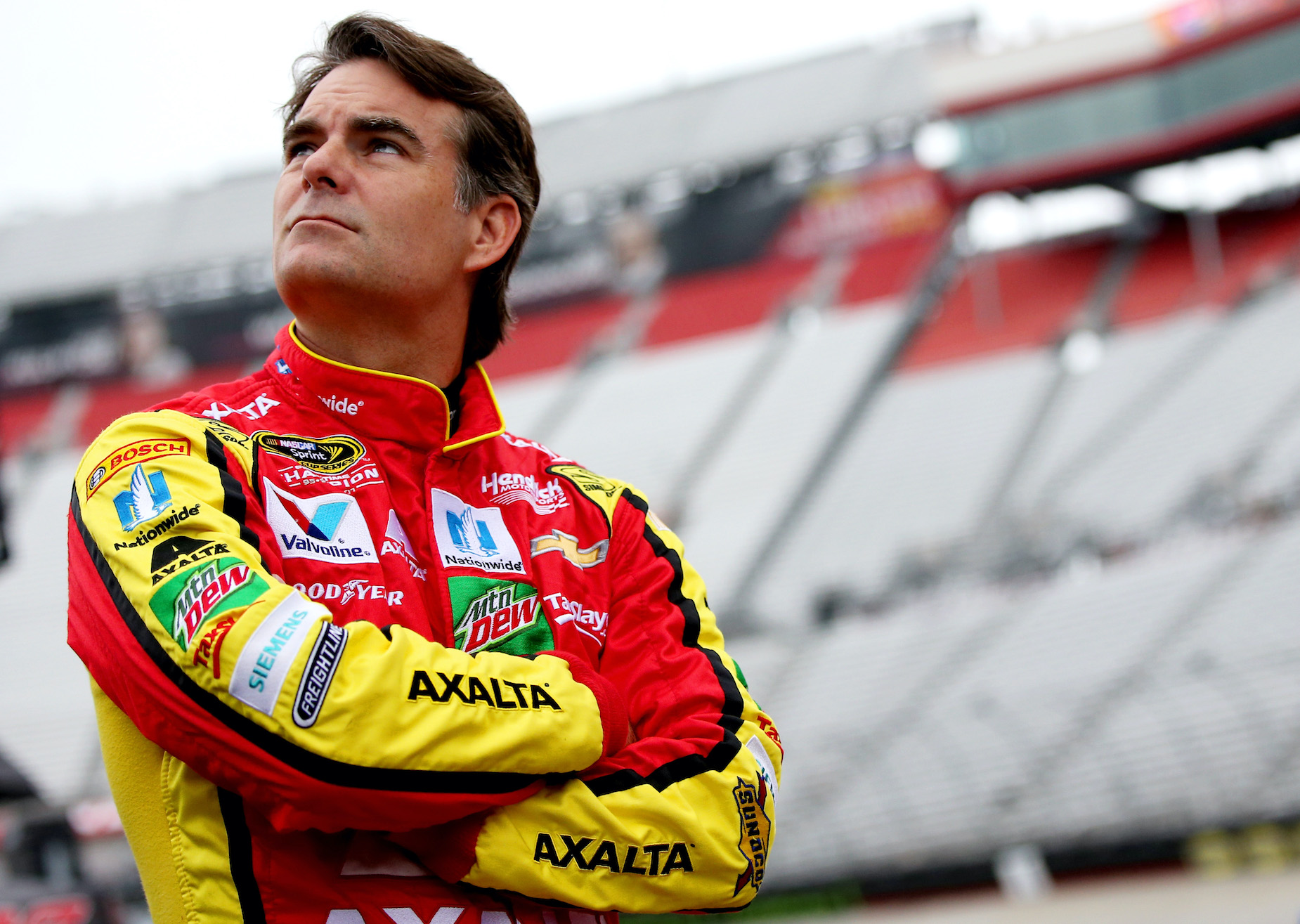 During his time on the national NASCAR stage, Jeff Gordon built up quite the resume. That success, however, didn't directly translate into universal popularity.
Whether it was fair or not, some racing fans came to view Gordon as something of a villain. Part of it was due to his West Coast roots, which made him markedly different than the circuit's southern stars and viewers. The driver also didn't do himself any favors by being the young buck challenging guys like Dale Earnhardt Sr.
While that reality resulted in plenty of boos, Gordon was also on the receiving end of some pretty serious hate. After the 2004 Aaron's 499, for example, angry fans threw beer cans at Gordon; not only did he defeat Dale Earnhardt Jr. that day in controversial circumstances, but he also passed Dale Sr. on the all-time wins list.
Jeff Gordon stepped up to help a Canadian fan after an awful week
While some NASCAR fans viewed Jeff Gordon as a bit of a villain, the driver isn't all bad. Just ask Hayden Repchull about that reality.
As spelled out in the Hamilton (Ontario, Canada) Spectator, Repchull suffered through an awful stretch at the tail end of 2019. First, his father died; then, less than a week later, thieves robbed his family home and made off with his "prized Jeff Gordon and NASCAR memorabilia."
When Gordon and his garage learned of what happened, they set out to make things right. "The parcel contained an official die-cast scale model Gordon race car, a special collector's edition of a replica helmet, and a ball cap," the paper reported. "All were autographed by the retired NASCAR driver."
Understandably, Repchull's family appreciated the gesture.
"I think it's incredible," Hayden's stepmother, Jane, said of the delivery. "It makes what happened a little easier to deal with … That he [Gordon] took time out from his busy schedule to send that to Hayden is amazing."
Even if you didn't like Jeff Gordon's NASCAR track record, it's tough to argue with that gesture.