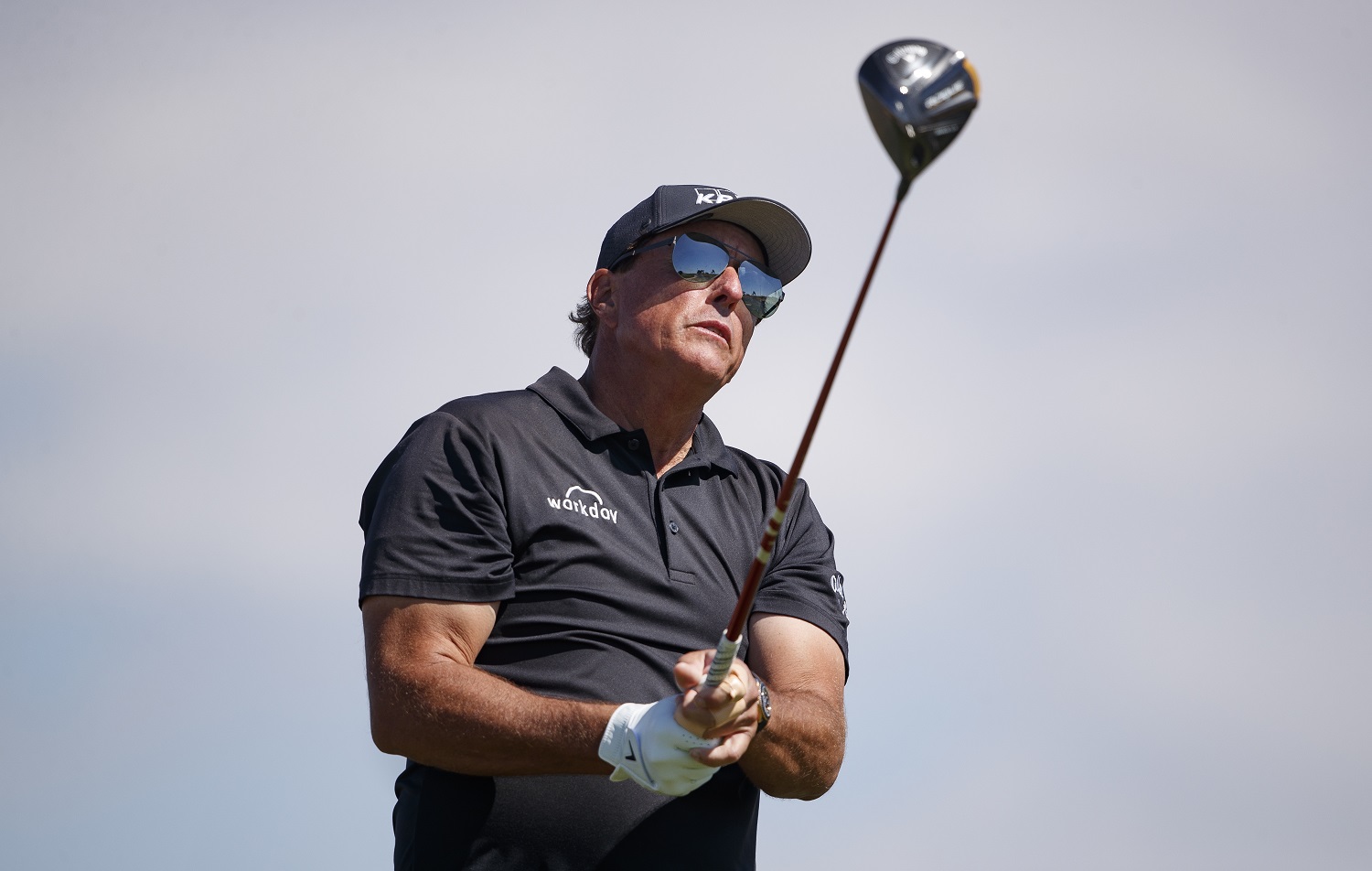 Phil Mickelson Has Lost His Spot in a Valuable Franchise
Phil Mickelson is an interesting omission from the next edition of 'The Match' later this spring.
It's one thing to put yourself in exile and quite another to be placed there. Until somebody comes up with evidence to the contrary, Phil Mickelson took himself off the PGA Tour after a poor choice of words.
On Monday, however, he stood on the outside looking in at another golf endeavor that he helped build from scratch, and it's an event he likely wanted to join.
Phil Mickelson may be back to play the U.S. Open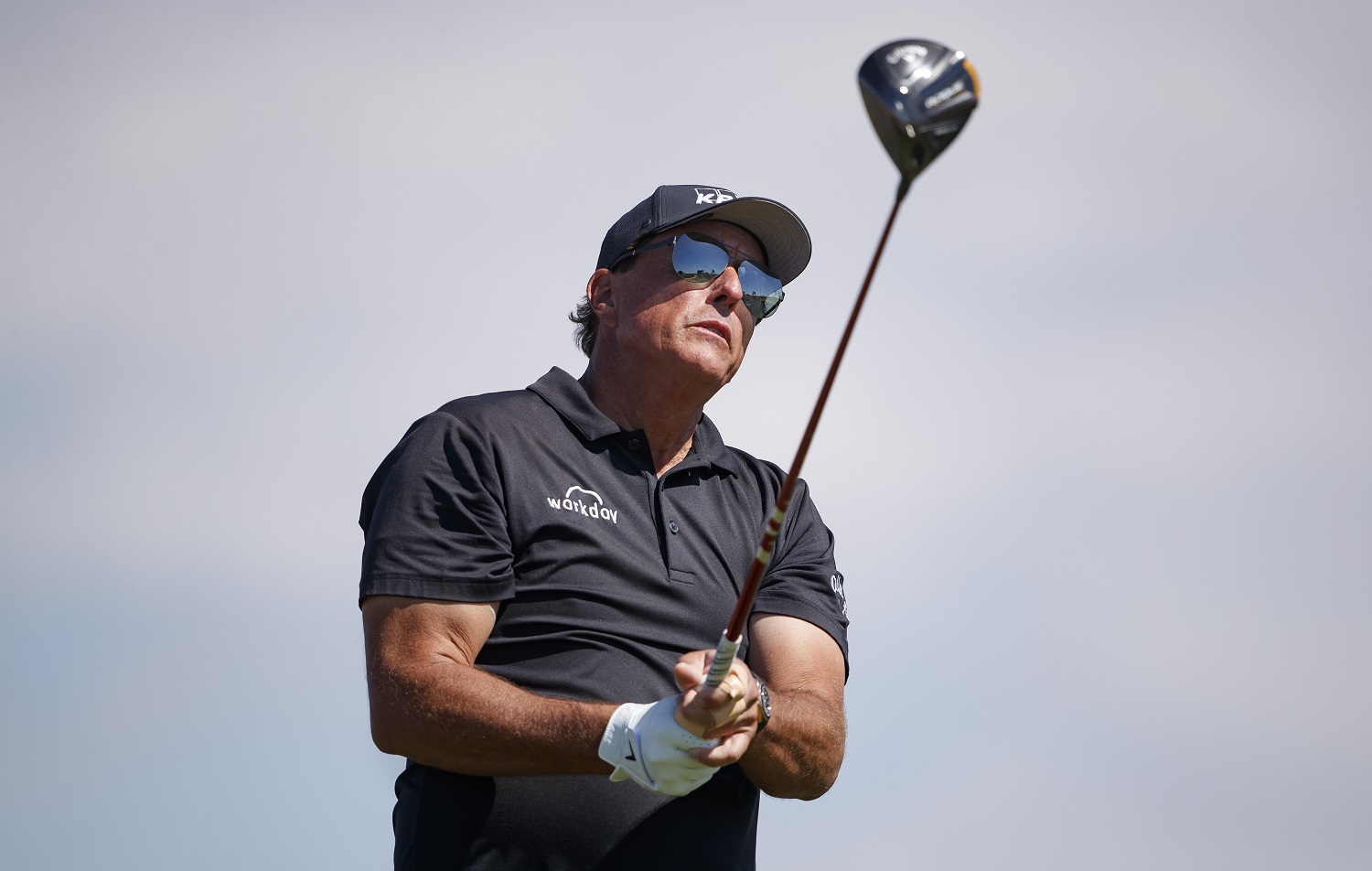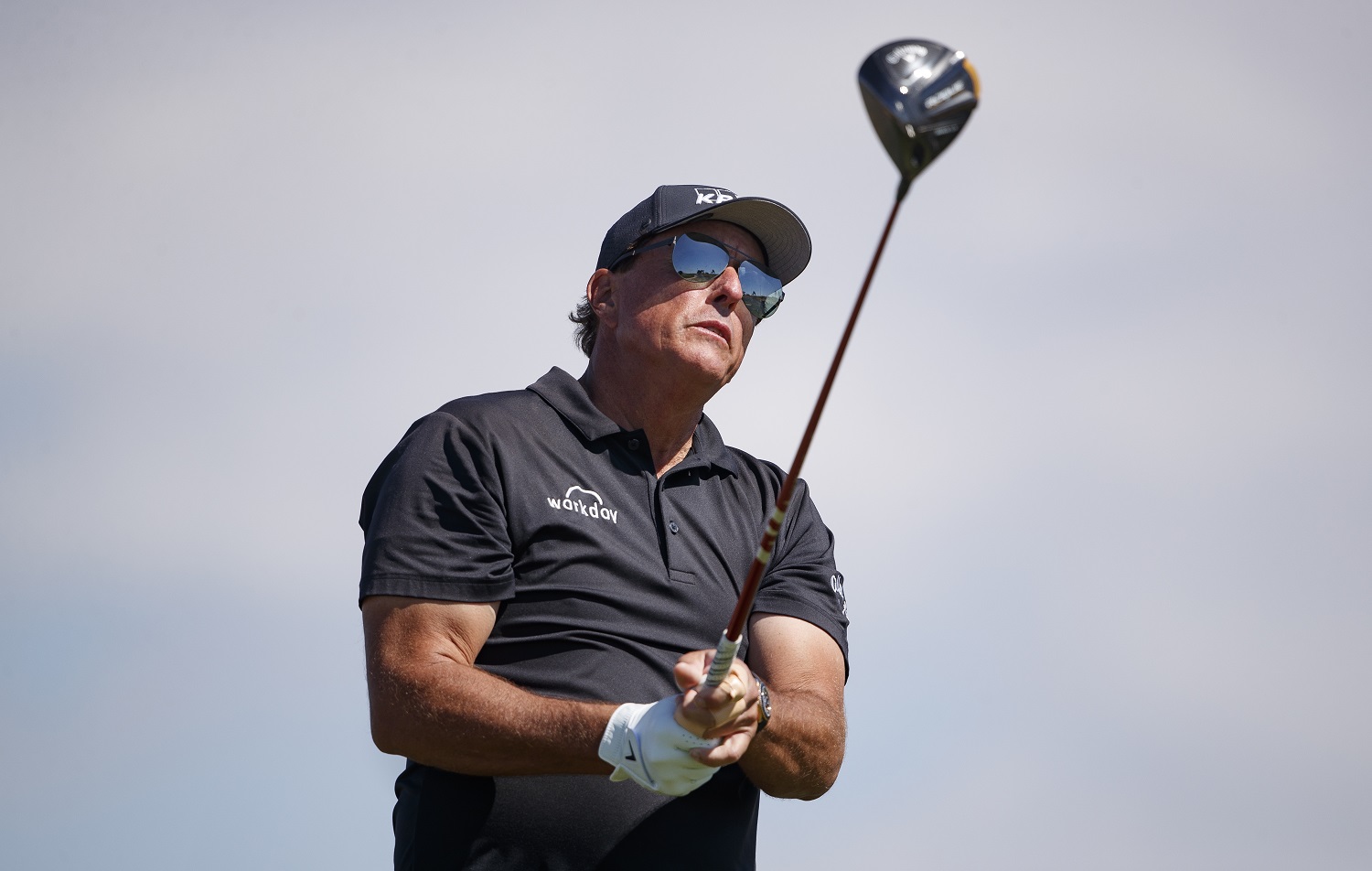 Phil Mickelson, 51, has registered for the 122nd U.S. Open, set for June 16-19 at The Country Club in Brookline, Massachusetts. That doesn't mean "Lefty" will actually play the Open, the only major he hasn't won. But it does hold a place for him rather than making Mickelson go through the qualifier process.
Tiger Woods availed himself of the same opportunity by registering ahead of the deadline. He seems to be a certainty to play after having made his return to the sport at The Masters Tournament, where he finished 47th.
Mickelson created controversy around the time he last played, which was in the Saudi International in February. Speaking with a reporter about the LIV Golf Invitational Series that Greg Norman runs, he referred to the proposed rival tour's Saudi backers as "scary motherf****** to get involved with. We know they killed (reporter Jamal) Khashoggi and have a horrible record on human rights. They execute people over there for being gay."
The blowback was immediate, including longtime endorsement partners backing out of deals with Mickelson. Mickelson quickly announced he was taking a break from playing. Some have suggested with no supporting evidence that he is actually serving a PGA Tour suspension.
The 45-time Tour champion, less than a year removed from winning the PGA Championship, has yet to return, but the U.S. Open will almost certainly be too important for him to resist after already missing The Masters. Even before that, Mickelson could show up at the PGA Championship from May 19-22 at Southern Hills in Tulsa, Oklahoma.
'The Match' is going to an all-NFL quarterback foursome
Organizers of The Match announced the lineup for the June 1 made-for-television event in Las Vegas. Longtime NFL quarterbacks Tom Brady and Aaron Rodgers will team up against younger sensations Patrick Mahomes and Josh Allen.
Turner Sports said the event will take place at Wynn Golf Club, which also hosted Brooks Koepka's clash with Bryson DeChambeau in The Match last November. That was the fifth edition of the event but the first without Phil Mickelson.
Mickelson's absence made sense since the Koepka-DeChambeau feud, likely somewhat contrived, was a hot topic. After playing Tiger Woods head-to-head in the inaugural The Match in November 2018, Mickelson played in three 2-on-2 competitions.
Aside from playing each other in the 2018 edition, Mickelson and Tiger Woods took ownership stakes in The Match. The series benefits Feeding America and other charities, but it generates a profit through television rights. Mickelson presumably continues to benefit financially even though he's not playing, but less visibility could hurt his remaining endorsement deals.
Phil Mickelson is in danger of missing another cut
The episode leading to Phil Mickelson's disappearance from the golf scene has implications down the road, including a distant Ryder Cup scheduled for Bethpage Black on Long Island in 2025.
According to the Golf Channel, Presidents Cup captain Davis Love III alluded to Mickelson falling out of favor with the PGA and the PGA Tour while discussing Presidents Cup assistant captain Fred Couples as a future Ryder Cup captain.
"Fred's good in the locker room, in a practice round, as a captain," Love said. "I thought he would have been a great Ryder Cup captain. He could still be Ryder Cup captain. We may have to fill a gap somewhere now. Our order is kind of messed up right now. So maybe Fred would be a great home game (captain) in New York."
While 2025 seems far off, it really isn't. Zach Johnson's appointment as the 2023 Ryder Cup captain came in February 2022, but the wheels were in motion months earlier. If Mickelson is going to be in the mix in 2025, he'll need to be back in the good graces of the PGA by next fall.
Like Sportscasting on Facebook. Follow us on Twitter @sportscasting19.