What Ricky Rudd Did in His NASCAR Debut Would Be Impossible Today
Imagine earning a degree in economics, then enrolling in medical school and maintaining a 3.0 GPA right up to the day when people could officially call you "doctor." Ricky Rudd pulled off the NASCAR version in 1975 and never looked back.
Rudd was a mainstay of the NASCAR Cup Series through 2007, earning 23 victories in 906 starts and logging a quarter of a million laps. Only Richard Petty has taken more green flags on the biggest stock car circuit.
Ricky Rudd and Dover are synonymous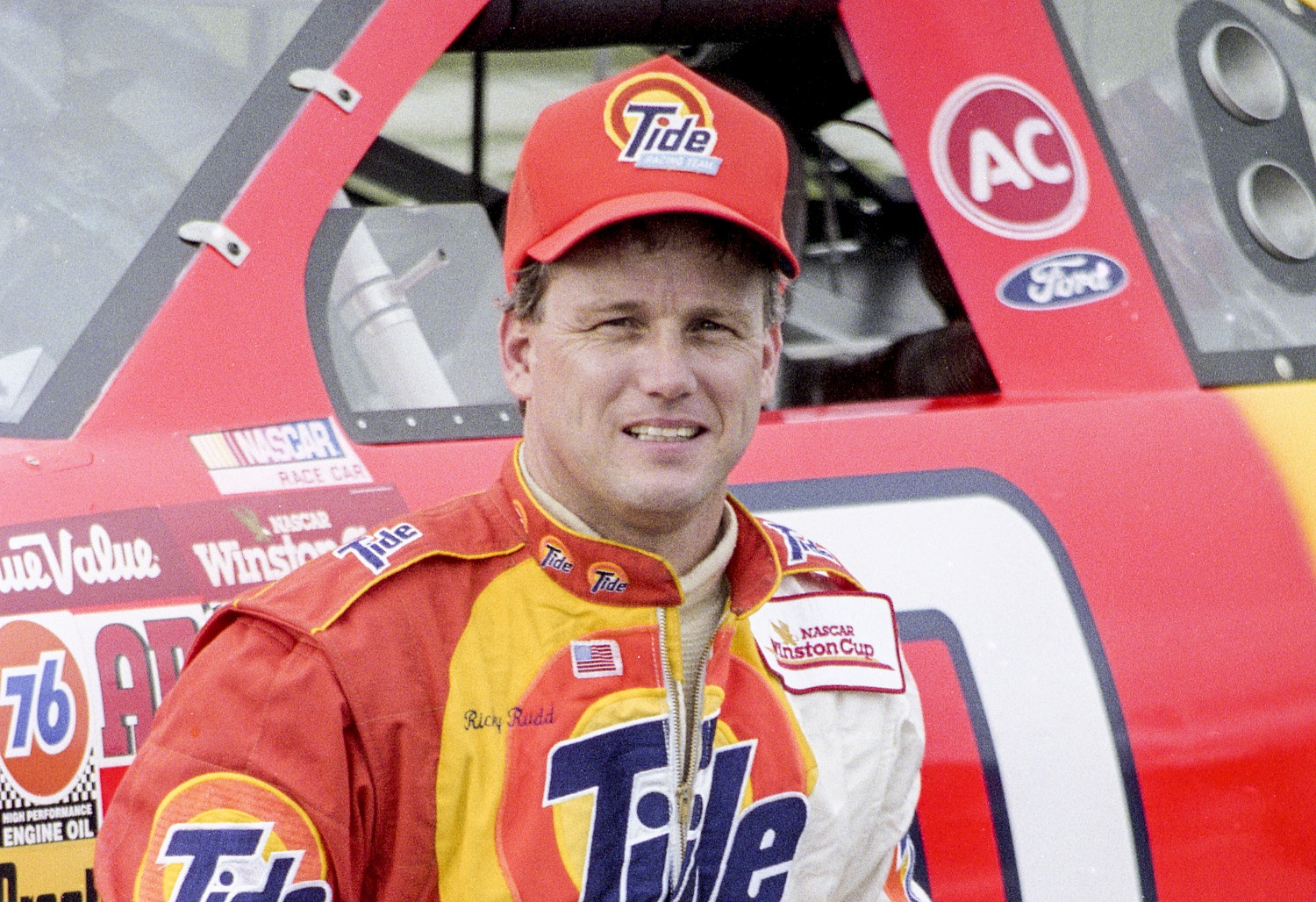 Rudd sat out the 2006 NASCAR Cup Series season and then returned the following year for his final season before retiring. More than a decade has passed, but his name still comes up frequently, especially when racing returns to Dover International Speedway.
Rudd won four times in 12 years at the Delaware track beginning in 1986, and he posted 14 top-10 finishes on "The Monster Mile." They came during a streak during which Rudd won at least one race in 16 consecutive seasons. Making that streak even more compelling, he won with five different teams, including Richard Childress Racing and Hendrick Motorsports.
In fact, his victories in 1983 at Riverside and Martinsville were the first for Richard Childress Racing, where Rudd became a piece of racing trivia by replacing Dale Earnhardt and then losing his ride to the NASCAR legend two years later. Bumped off the RCR team, Rudd took over Earnhardt's No. 15 Ford at Bud Moore Engineering, where he won six times and finished in the top seven in points all four years.
"Riverside and later that season at Martinsville sort of sealed things for the future," Rudd said, according to MSN.com. "I had started to wonder if I was somebody who couldn't close the deal. You know, could qualify and run strong, but just couldn't win. It was a great day because after getting a taste of winning, the rest of them came easier."
He had no meaningful experience before his NASCAR debut
Rudd's arrival in the NASCAR Cup Series was unorthodox because of his limited experience. Although he raced as a teenager in karting and motocross, Rudd didn't join the stock car scene until he was 18 years old, when he made his NASCAR debut in 1975 at North Carolina Speedway for a team operated by a family friend. Qualifying 26th for his first race, Russ finished 11th. He was 10th at Bristol the next time out.
Rudd began driving the following season for a team operated by his father, who was in the auto parts business. It set the tone for the remainder of his career. Except for a stint in the mid-1990s when he ran his own team, Rudd never stayed with an organization for more than four seasons in his 33-year career.
What Rudd did in his NASCAR debut wouldn't be possible today
Rudd driving with the big boys as an 18-year-old is an amazing story even as NASCAR teams have been gravitating toward relatively young – and cheap – driving talent since the Great Recession of 2008.
Plucking a prospect out of the truck series to race Xfinity cars and then promoting him to the NASCAR Cup Series has always been the concept. The timeline has been getting shorter, but no one gets into the big series anymore without real experience.
Even Chase Briscoe, who only had one full season in trucks and then three years in the Xfinity Series, was already 26 when he took over for Clint Bowyer at Stewart-Haas Racing this season.
Trevor Bayne won the 2011 Daytona 500 at 20 years old, and he may own the low end of the age scale for years to come. Jennifer Jo Cobb is an example of why that might be the case.
Cobb was 47 and a veteran of more than 200 truck series races and 31 in Xfinity cars when NASCAR rejected the Rick Ware Racing Team's bid to enter her in the recent Cup Series race at Talladega.
Drivers who have not competed in the Cup Series in the past year are now go through the NASCAR Resume Committee, which weeds out applicants not ready for the blazing-fast lap times of superspeedways or the close-contact racing on the short ovals. With his skimpy resume from 1975, there is no way Rudd would get in today.
All stats courtesy of Racing Reference.