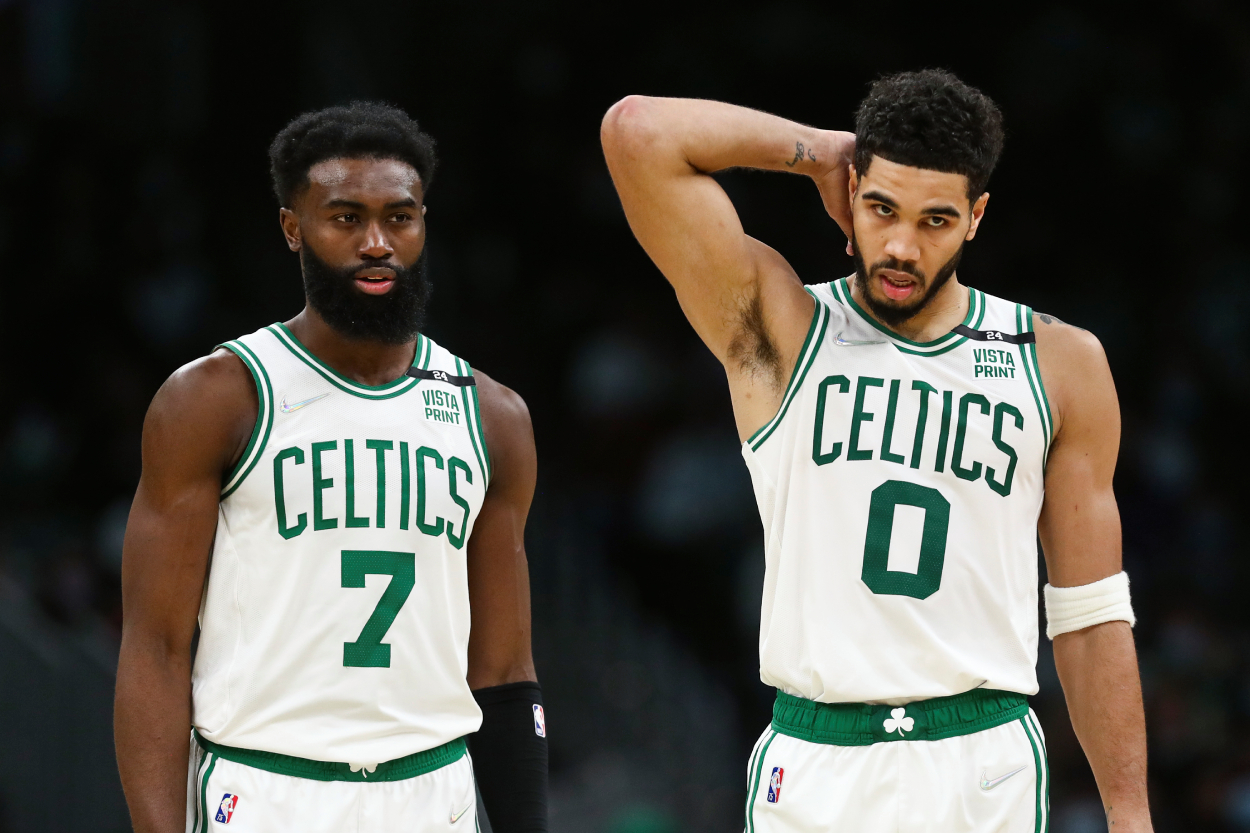 Robert Parish Says the Boston Celtics are Struggling Because Jayson Tatum and Jaylen Brown Are No Larry Bird
Former Boston Celtics center Robert Parish weighed in on the team's struggles this season.
Everybody has an opinion on why the Boston Celtics are struggling. Despite winning five of their last seven games, the Celtics find themselves sitting at the .500 mark, which is exactly where they finished last year. With a pair of All-Stars in Jayson Tatum and Jaylen Brown, the team has underachieved the last two seasons.
Former Celtics center and NBA Hall of Famer Robert Parish recently voiced his opinion on Boston's struggles, and he was blunt, saying Tatum and Brown are no Larry Bird.
The Boston Celtics have been inconsistent all season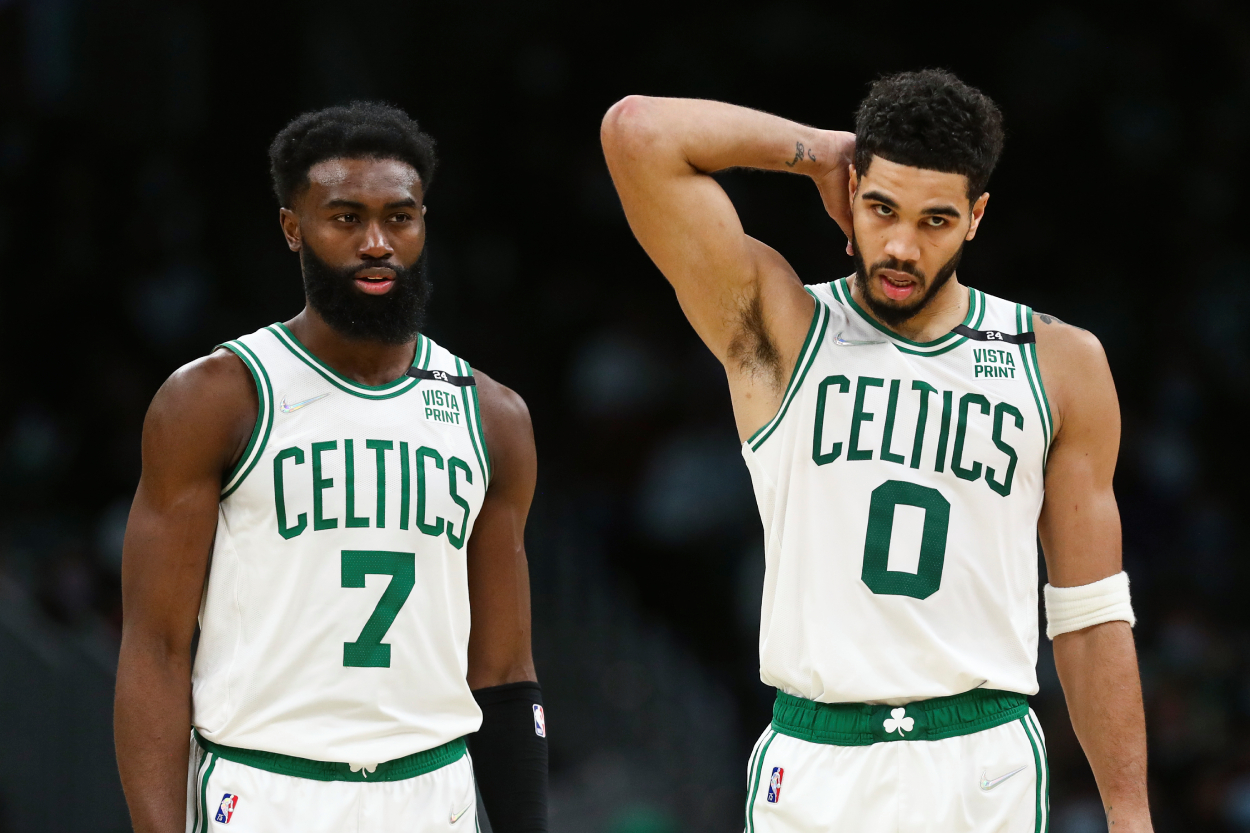 Entering Wednesday night's home game against the Charlotte Hornets, the Celtics had won five of their last six games. All that little streak did, however, was get them one game over the .500 mark at 23-22. The Hornets showed that mini hot streak was simply a mirage, as the Celtics went back to .500 after a 111-102 loss.
It's been that way all year for the Celtics. It's actually been that way for two straight years for the Celtics, who can't seem to push themselves past mediocrity. Tatum and Brown have not been able to guide Boston to anything more than a three-game win streak all year.
The season has been marred by turmoil, highlighted by veteran guard Marcus Smart calling out Tatum and Brown for not passing the ball. First-year head coach Ime Udoka has questioned the team's effort on multiple occasions.
Many of Boston's losses have been of the ugly variety. They've been known to blow significant second-half leads. They usually aren't on the right end of a close game. Udoka has recently called out the team for its lack of leadership.
Former Boston Celtics center Robert Parish weighs in on the team's troubles
It's no secret the Celtics are struggling. Everyone has a reason why. Is it because Tatum and Brown can't play together? Do they not have enough depth? Is Udoka the right man to run this team? The team is constantly being questioned, and now Parish is weighing in on the topic.
During a recent appearance on SiriusXM NBA Radio, Parish explained why he believes the Celtics have struggled lately.
"First of all, they need a distributor," Parish said. "They have a solid foundation because they have two dynamic wingmen in Brown and Tatum. They're both explosive and command a lot of attention from the defense.
"The problem with that, in my opinion, Brown and Tatum don't have the ability to make their teammates better. I think that's one of the reasons why we were so successful, going back to the 80s, was because of Larry's ability to make people around him better.
"Kevin (McHale) and I were great in our own right. The way Larry was mixing it up and creating all that havoc and attention, that just made things easier for Kevin and myself. I think that's what the Celtics need. They need somebody that can command the respect and the attention from the officials, and they need a distributor that can get somebody the ball because when Brown and Tatum are doing their thing, everybody else is standing around."
Robert Parish said the Celtics need to make several changes
While Parish said the biggest reasons for the Celtics' struggles are a lack of a distributor and Tatum and Brown not making their teammates better, he said there are even more issues with the team. The Hall of Fame center said there's nobody in the paint who opponents fear.
"They need a scorer, they need a distributor, and they need a defensive presence because they are a small team," Parish said. "They don't have someone in the middle that's going to be a consistent deterrent because it's too easy, traffic going to the basket.
"The center they have doesn't seem like the opposition fears him, or them. There's no deterrent and that's what they need to cut down on some of those easy baskets the other team is getting. They need to do a better job rebounding, also. That's just a personal will, not skill."
Parish may sound like a tough critic, but he's not wrong.