Sean Payton's Plan for Replacing Drew Brees May Have Just Been Confirmed by 1 of the New Orleans Saints' Biggest Stars
For what feels like an eternity, Sean Payton and New Orleans Saints haven't had quarterback problems. Barring some injury-enforced changes, Drew Brees has been the man under center. 2021, however, could be much different in the Big Easy.
While Drew Brees hasn't formally retired just yet, it seems like there's a legitimate chance that the quarterback is ready to call it a career. If he does ride off into the sunset, New Orleans Saints fans may have gotten an early glimpse into Sean Payton's plans for the future, thanks to some leaked information.
Drew Brees is nearing the end of the line, even if he doesn't retire this year
Throughout his football career, Drew Brees has made a habit of proving his doubters wrong. Father Time, however, eventually tells everyone that it's time to call it a day.
In March 2020, Brees signed a two-year extension; his first year into that contract, however, didn't go according to plan. While the Saints played well, at least during the regular season, their quarterback struggled; thanks to a weakening arm and several games on the sideline with a collapsed lung and broken ribs, Brees finished the season with 2,942 yards and 24 touchdowns. Although those numbers don't look awful in isolation, they're nowhere near the quarterback's best.
Given those struggles and his age, many have assumed that Brees will retire during the 2021 offseason. Even if he doesn't, though, he'll be entering the final year of his contract; that means Sean Payton and the New Orleans Saints will need to find a new starter sooner rather than later.
Taysom Hill or Russell Wilson could be options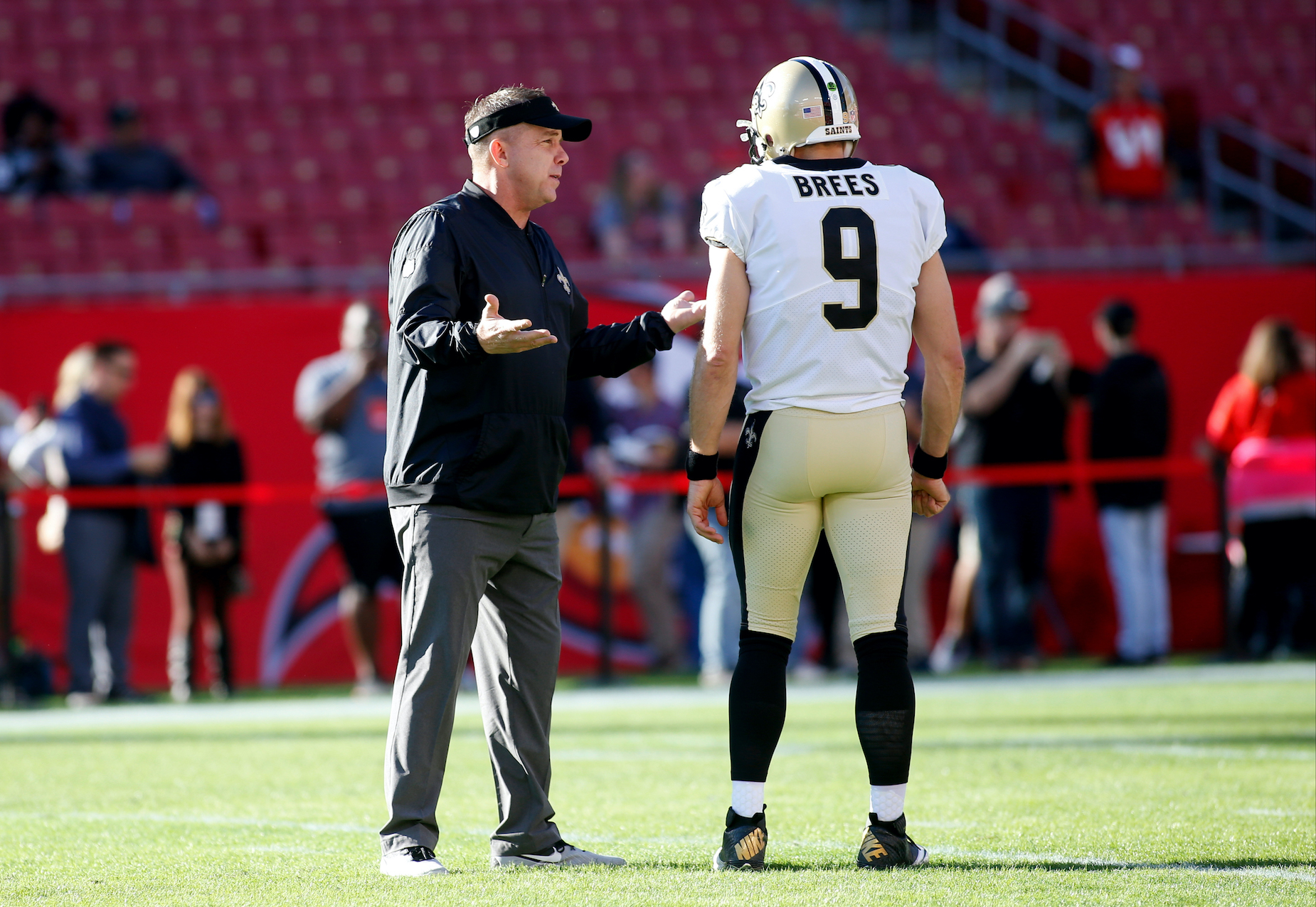 Deciding on a starting quarterback is one of the biggest decisions that any NFL franchise has to make; their chosen signal-caller will, quite literally, have the ball in their hands on every offensive play. With that reality in mind, Sean Payton and the New Orleans Saints have quite a few options to chose from.
Looking at in-house replacements, the Saints could consider Taysom Hill. During the 2020 campaign, Payton tapped Hill ahead of Jameis Winston as Brees' injury replacement; while the quarterback might not be the purest passer around, he did play competently when given the chance.
Looking outside the building, the Saints could try to pull off a trade for Russell Wilson. While it would surely take quite an investment, the Seahawks star is reportedly willing to move to the Big Easy. If he arrived, he'd instantly become a franchise player who the Saints could build around.
Sean Payton apparently plans to hand Jameis Winston the New Orleans Saints' starting job
At the end of the day, however, it seems like Sean Payton and the New Orleans Saints have someone else in mind for the starting quarterback job: Jameis Winston.
"Jameis Winston up next, I believe, is what Sean Payton said," Saints defensive end Cam Jordan said on The Great Dane podcast, according to CBS Sports. "Sean wouldn't say he's 'fighting for Jameis to be back' if our goal was to have Taysom."
While Jordan did note that making the quarterback decision was beyond his pay grade, that position does match up with Payton's previous comments about Winston.
"We had a great exposure for one year with Jameis Winston," Payton said on the NFL Network earlier this offseason. "We didn't have a normal offseason, but we had enough time to see what we had with him as a player, as a leader, and as an athlete. I really like what we had a chance to see. He was a tremendous leader for this team. That's hard to do when you come in new in free agency your first year as a backup quarterback. So that'll be an important checkmark for us."
At this point, there are still plenty of moving parts. Drew Brees hasn't formally retired; the Saints could, in theory, try to trade for Russell Wilson. Winston himself also would need a new contract to stay in New Orleans.
If Cam Jordan is to be believed, though, we now have a bit more insight into Sean Payton's quarterback plans. If the guys in the locker room believe that Jameis Winston will be the New Orleans Saints starter, there's a decent chance that it will come to fruition by Week 1.