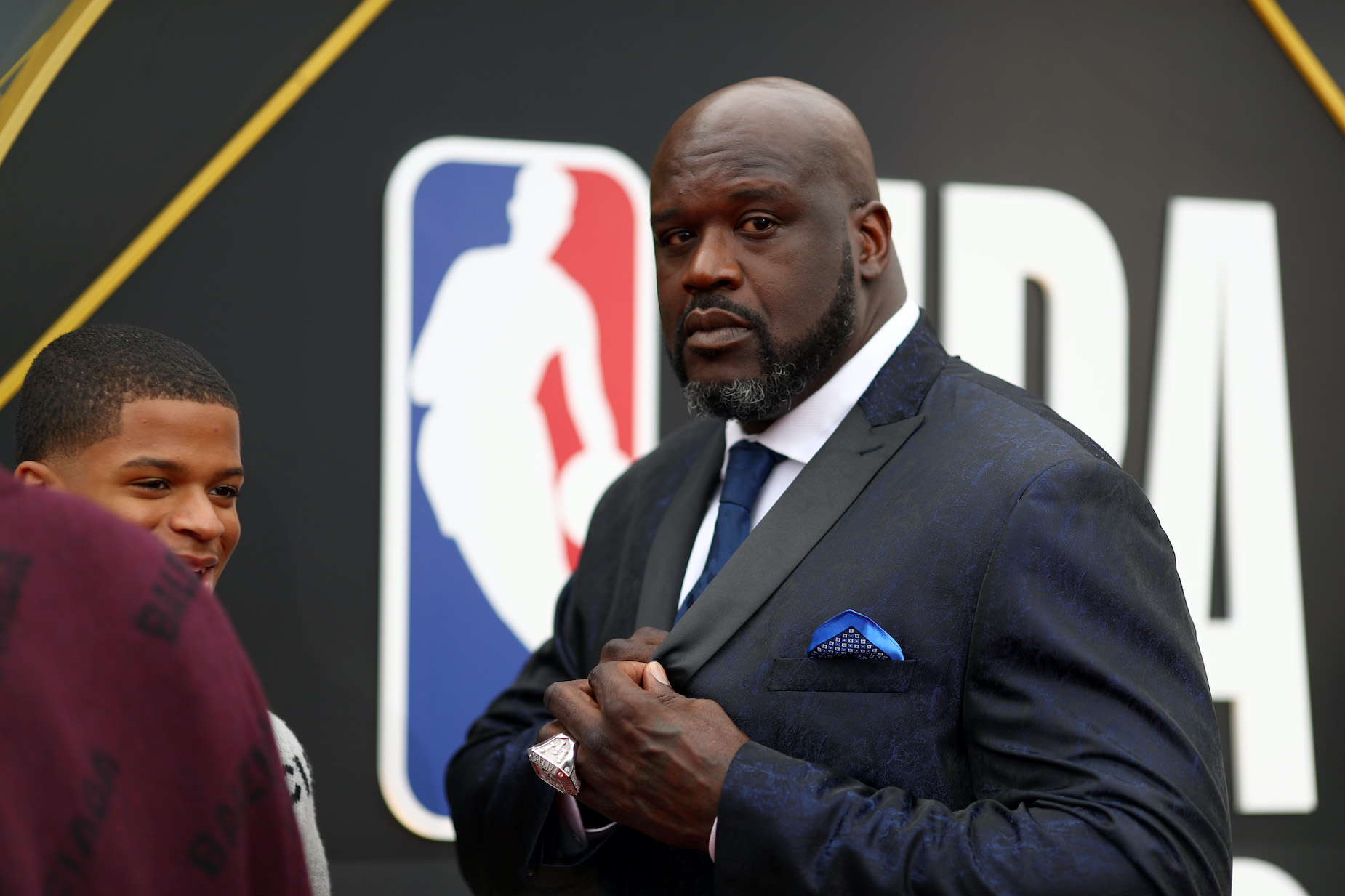 Shaquille O'Neal Once Found Himself Under Police Investigation After Some 'Horseplay' With a TNT Coworker
While Shaquille O'Neal is a fun-loving guy, he once found himself under police investigation after some 'horseplay' with a TNT coworker.
By and large, Shaquille O'Neal seems to be a pretty talented guy. During his time in the NBA, he proved to be one of the most dominant big men that basketball has ever seen; in retirement, he's found plenty of success in the business world and has become a fixture on TNT. The big man has proven to be a key part of the network's NBA coverage and, for the most part, adds some fun to what could be an otherwise dry broadcast.
On at least one occasion, however, Shaquille O'Neal's antics didn't go over too well. In 2014, he found himself under police investigation after his "horseplay' injured another TNT employee.
Shaquille O'Neal had a legendary NBA career
Since he appears in countless commercials, it's easy to assume that Shaquille O'Neal was born to be a television pitchman. During his time on the hardwood, though, Shaq proved to be one of the best big men that basketball has ever seen.
After dominating the high school scene, O'Neal took his talents to LSU. He spent three seasons with the Tigers, earning 1991 National Player of the Year honors, before entering the 1992 NBA draft.
Shaq joined the Orlando Magic as the first-overall pick and promptly claimed Rookie of the Year honors. Despite O'Neal's individual success, though, his team couldn't make it over the hump during the postseason; that reality eventually forced the center to seek greener pastures.
In 1996, O'Neal joined the Los Angeles Lakers, famously teaming up with Kobe Bryant. Although the two men didn't always see eye-to-eye, they did for a dynamic duo on the court; together, they won three NBA titles before Shaq left town. The big man also claimed a fourth championship with the Miami Heat before he eventually called it a career.
In total, the Big Aristotle spent 19 seasons in the association, averaging 23.7 points and 10.9 rebounds per outing. In addition to his four championships, he also won three NBA Finals MVP awards and 2000 NBA MVP honors.
Becoming a key part of TNT's 'Inside the NBA'
Once they retire, some professional athletes prefer to fade into the background and leave the public eye. Shaquille O'Neal, however, did the opposite.
In 2011, O'Neal announced that he was joining TNT and taking a role on Inside the NBA. While adjusting to a television job isn't always easy—just ask Booger McFarland about that reality—Shaq has found a home in front of the camera.
Although his propensity for calling out players isn't always popular, O'Neal has proved to be a key part of NBA's coverage. The big man loves to spar with Charles Barkley and, together, the two veterans bring a touch of fun to what could otherwise be a bland studio show.
Shaq is more than just a fan favorite, though. In August 2020, TNT inked him to a contract extension, confirming that they also appreciate the big man's contribution to their coverage.
Shaquille O'Neal once found himself under police investigation after some 'horseplay'
Even if you're only superficially familiar with Shaquille O'Neal, it's pretty apparent that he's a fun-loving guy. On one occasion, though, he may have crossed the line.
According to a 2014 NBC Sports report, O'Neal found himself under police investigation after an incident with a TNT coworker. While the NBA veteran's attorney asserted that "nothing more than horseplay" had occurred, the other man told a different story.
"Shaquille O'Neal ran out of a room and hit me with a tackle punch to the back, knocking me down and falling on top of me, injuring my neck and back," the TNT employee, Robert Williams, told police, according to USA Today.
TMZ Sports also reported that Williams suffered a herniated disc and needed surgery as a result of the incident.
While the police investigated the potential assault, Shaquille O'Neal never faced charges. As you can see on Tuesday nights, he's still a part of TNT's NBA coverage.
Stats courtesy of Sports-Reference and Basketball-Reference