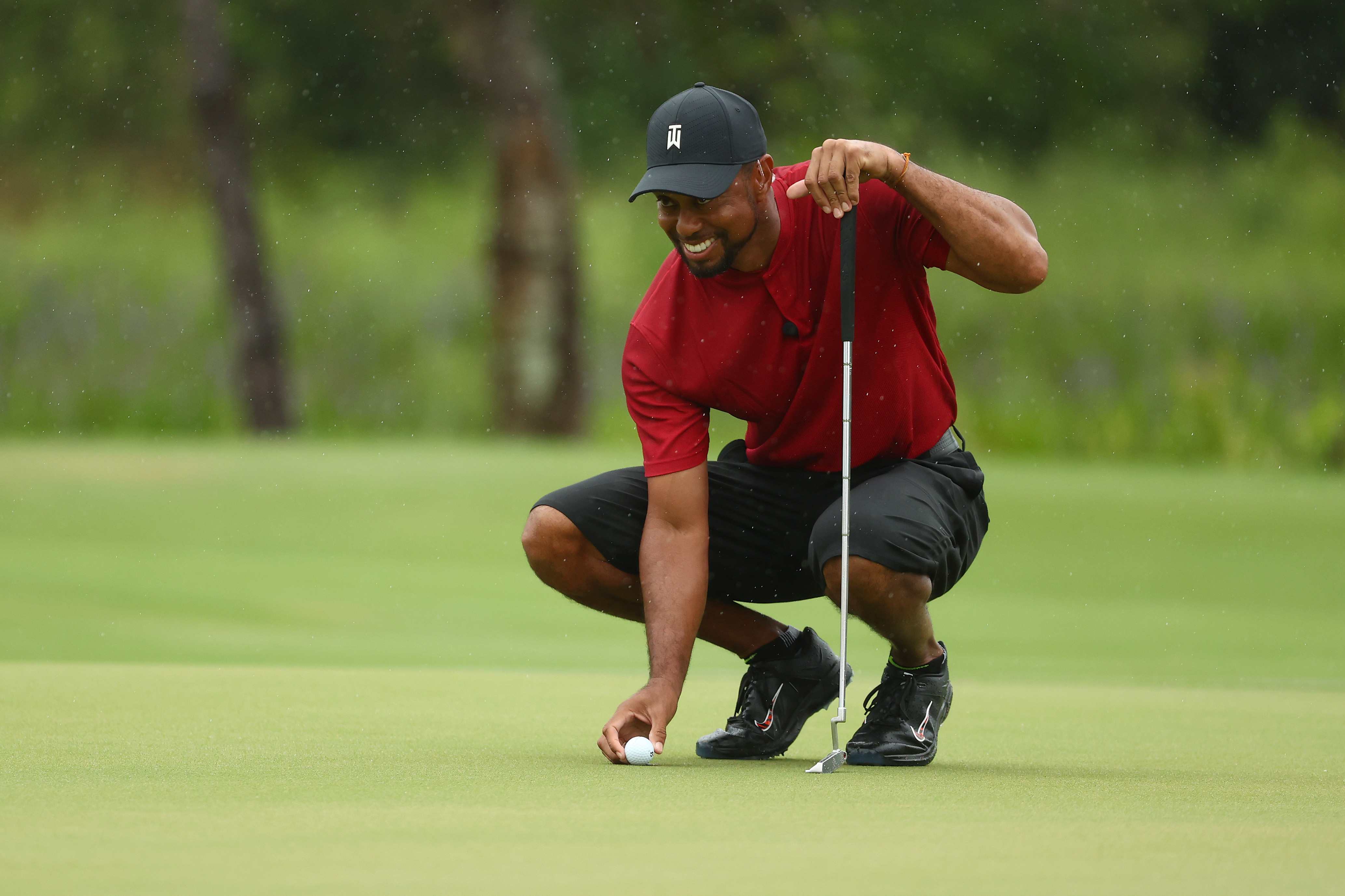 Tiger Woods' Workshop Area Inside His Home Is Every Golfer's Dream
Thanks to his in-home workshop, Tiger Woods also utilizes new technologies to help him practice when he can't get on a course.
It seems like every great golfer has at least one room devoted to the sport. Tiger Woods, with all of his money, was able to go beyond the typical in his abode. When Golf Digest profiled the golf star's home, we learned he has more than several areas of his home with golf themes.
Woods also utilizes new technologies to help him practice when he can't get on a course. In the age of COVID-19, seeing him keep his game up at home is inspiring and enlightening.
Golf Digest's eight-part series on Tiger Woods' home
Everyone misses seeing Tiger Woods playing golf in professional tournaments, especially since he managed a big comeback last year. Being able to see his giant home in Jupiter Island, Florida, was a good alternative. At Home with Tiger Woods took host Henni Koyack on an extensive tour of the private golfer's home.
In Episode 1, the series began with Woods' most significant room devoted to golf, which involves a golf simulator. Not many set up a virtual reality golf room, but Woods could afford to do it, including promoting the technology behind it.
As Woods notes in the first video, he spends more time in the "sim" room than any other. He certainly set it up to the finest detail, including lining the base of the walls with every kind of imaginable golf club. Plus, he has an entire set of golfing shoes there at the ready.
He explained he frequently goes to this room after working out in the gym. In the age of quarantine, this room obviously makes a difference in keeping his skills sharp while professional golf remains mostly on hiatus.
Other rooms in Woods' home
Going into Woods' office, one sees numerous photos of his famous wins. To lighten things up, he notes a life-size cardboard cutout of himself by the door often freaks out visitors.
While in the room, Woods showed a framed, enlarged photo of the first check he won in a tournament (at the 1996 Las Vegas Invitational). Clearly, he celebrates his own victories to the hilt here. One could say this is entirely appropriate to keep himself motivated.
Later, Woods took Koyack into his backyard area where he introduced her to his dogs. The pups can keep him company there since the backyard is a complete golf practice green. Maybe that makes the simulated golf room a bit superfluous. Even so, Woods never went to the trouble — as Michael Jordan did — to create a complete golf course all for himself.
Woods' outdoor practice skills
At another point, Woods showed off his President Cup awards, all looking like boomerangs on little stands. Another moment took the host into his workshop where he showed off some of his favorite power tools.
Most of the machines in his workshop are grinders where he can grind down his clubs at will. When asked what his favorite tool there is, he said the grinder because of the satisfaction in being able to shape his own wedges how he wants them. Also seen are sanders and buffers with another long lineup of golf clubs along the worktable.
Last, he led cameras to his outdoor practice area, something still sizable other than not being a full course. Because this is South Florida, the winds are usually intense as they were during the interview. However, Woods says he appreciates being able to practice into the wind to help his game on other windy courses.
Along with the practice area, he also has his own putting green, giving him further ability to master putting against large wind blasts. Perhaps Woods' home pales in comparison to other golfers, including Greg Norman who has a mansion in Colorado (now up for sale) designed as a true sporting paradise, as Insider reports.