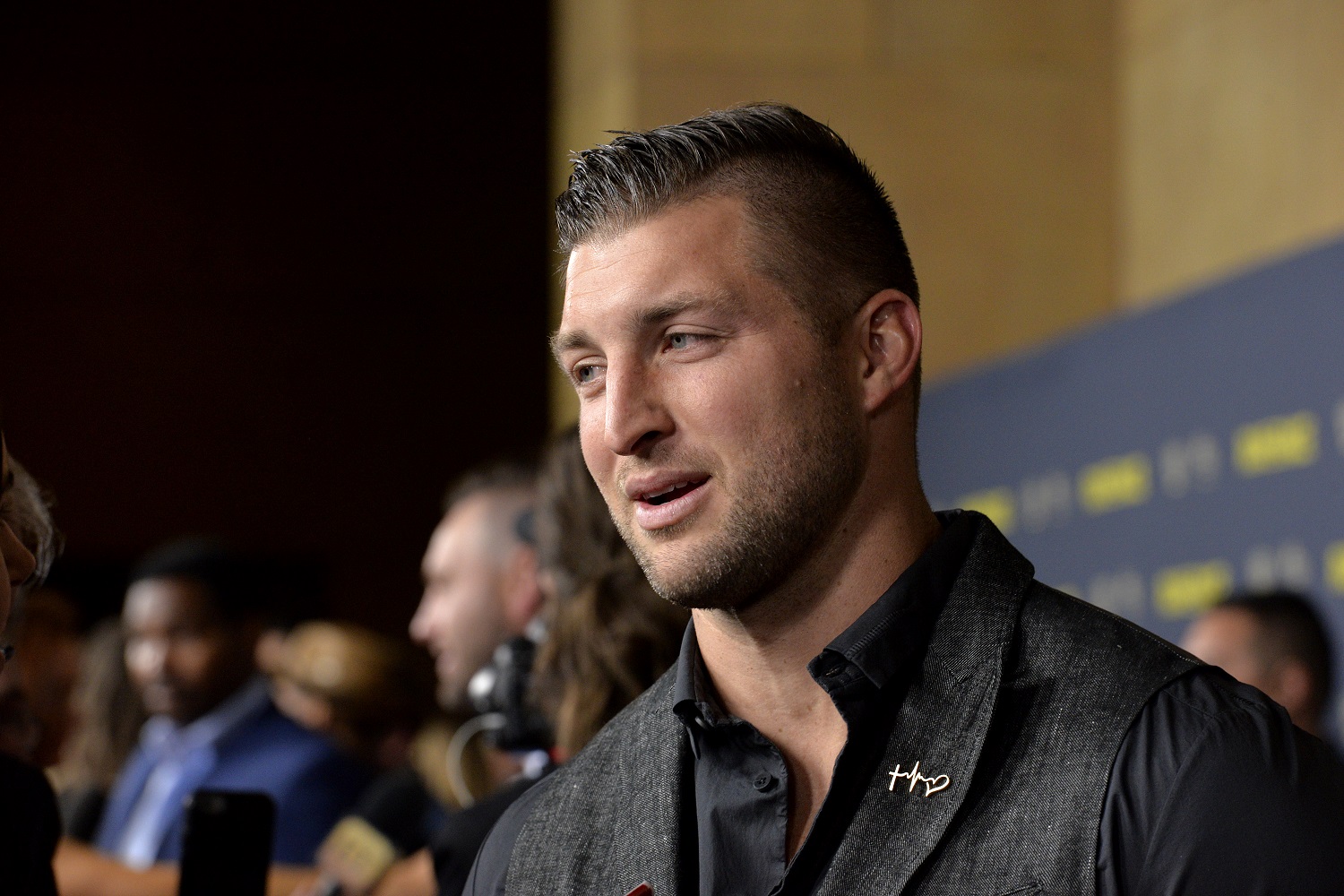 Tim Tebow Won't Be the Only Football Player Unexpectedly Competing for a Job This Fall
Tim Tebow became a high school football star in Florida despite being homeschooled. Texas is on the verge of becoming the latest state to pass a 'Tim Tebow law' giving its students similar opportunities.
New Jacksonville Jaguars coach Urban Meyer has committed to The Great Tim Tebow Experiment by bringing the former college and NFL quarterback to training camp as a tight end candidate.
The media will turn it into the most closely watched audition of the NFL preseason. However, Tebow won't be the only athlete coming out of nowhere to try making his mark. In fact, the state of Texas might be packed with them this fall thanks to a law that bears Tebow's name and is picking up steam around the country.
Tim Tebow has been bouncing around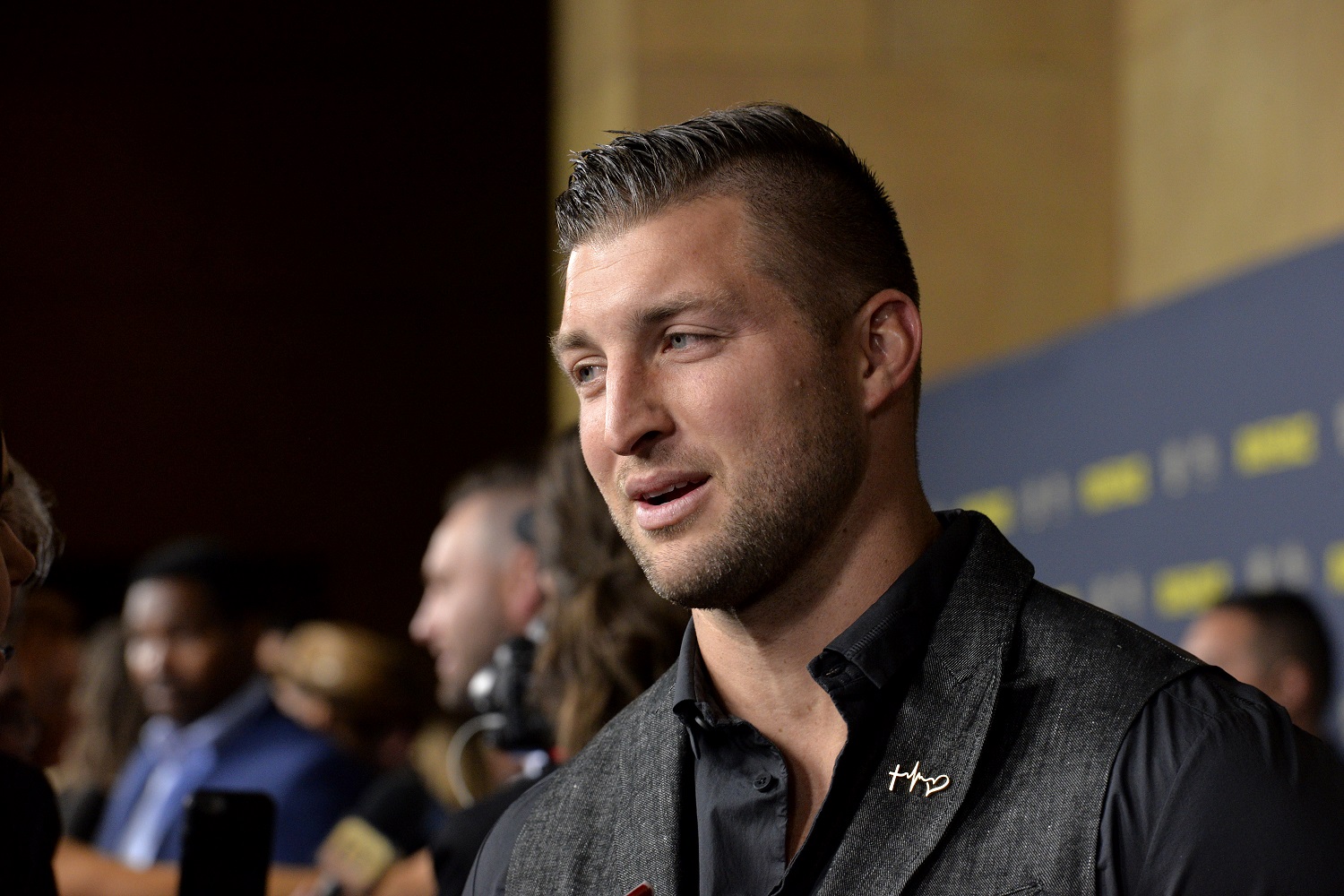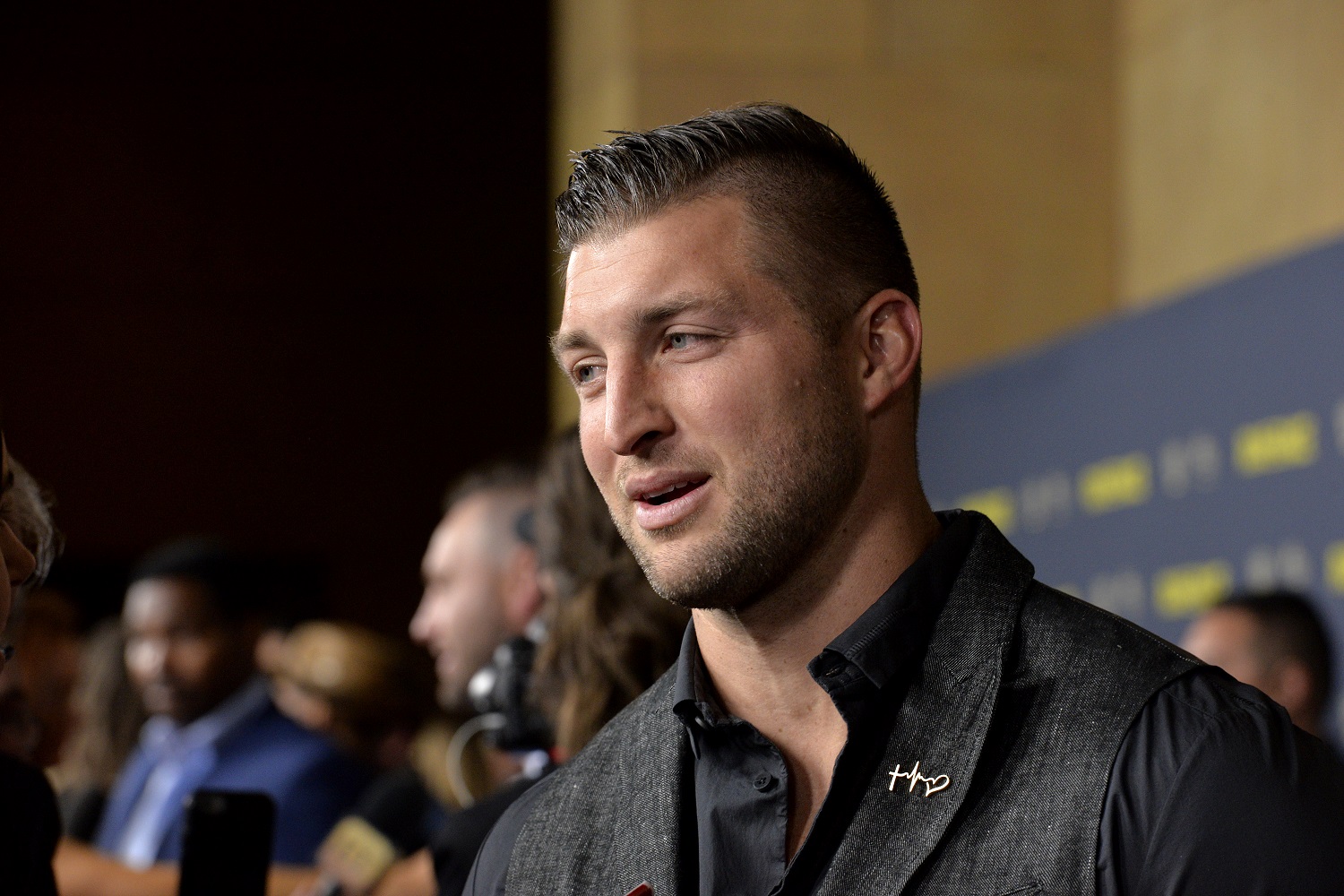 Thanks to ESPN talking heads like Skip Bayless gabbing about him incessantly during his final year at the University of Florida and first two NFL seasons, football fans know much of Tebow's story.
After a stellar career as a Heisman Trophy winner and three-year starter at quarterback with the Gators, Tebow landed with the Denver Broncos in 2010. After two seasons there and one with the New York Jets, he washed out of the NFL and began a television career.
In 2016, however, Tebow turned his attention the baseball and signed with the New York Mets organization as a 29-year-old outfielder who would have to start in the low minors. Tebow couldn't hit, but the Mets pushed him through their farm system until he hit .163 with Syracuse of the Class Triple-A International League in 2019.
The pandemic wiped out minor-league ball in 2020, and the Mets released Tebow before the 2021 season. That brings Tebow to where he is today, trying to convert to tight end so that he can reunite with Meyer, who was his college football coach.
A Florida rule gave Tebow his start in football
Aside from the fact that he was a promising football prospect, one of the things that differentiated Tebow from his peers as a high school student is that he did not attend classes in his district. Rather, Tebow was homeschooled in Jacksonville, Florida, and then nearby Ponte Vedra.
Tebow started out as a tight and then played quarterback. The fact that he played at all was unusual. Only Florida and a few other states at that time permitted homeschooled students to participate in extra-curricular activities in their corresponding school district.
Florida's law predated Tebow's participation by several years, but his outstanding college career raised interest in athletic opportunities for homeschooled students across the nation. More than half the states now allow those students to play for school teams. Bills granting the ability are commonly called "the Tim Tebow law."
Texas is about to open the floodgates
Texas is ready to allow homeschooled students to play high school sports for the first time under its own version of a Tim Tebow law.
The Texas Senate voted 16-14 on May 22 in favor of a bill supporting the proposal. The measure now goes back to the House chamber, where representatives can accept the Senate version or convene a reconciliation conference to work out differences, the Dallas Morning News reported.
If passed, the law would apply to all sports. However, football has been at the center of the debate as the bill has been considered. Houston produced a national-high 24 players on opening-day NFL rosters last season. Texas (192 players) rated second to Florida (194) among states.
The Texas bill proposes to give school districts and charter schools the discretion to allow homeschooled students to participate in University Interscholastic League activities, which also include extracurricular activities such as theater and band.
Like Sportscasting on Facebook. Follow us on Twitter @sportscasting19.