Alperen Sengun: Everything You Need to Know About the 2021 NBA Draft Prospect
If you watched the NCAA Tournament in 2021, you know about Jalen Suggs and Evan Mobley. If you follow the high school recruiting rankings, you're very familiar with Cade Cunningham and Jalen Green. Chances are, though, unless you're a big Besiktas fan or follow the Turkish Super League (BSL) closely, you're not familiar with soon-to-be NBA draft pick Alperen Sengun.
Where is Alperen Sengun from?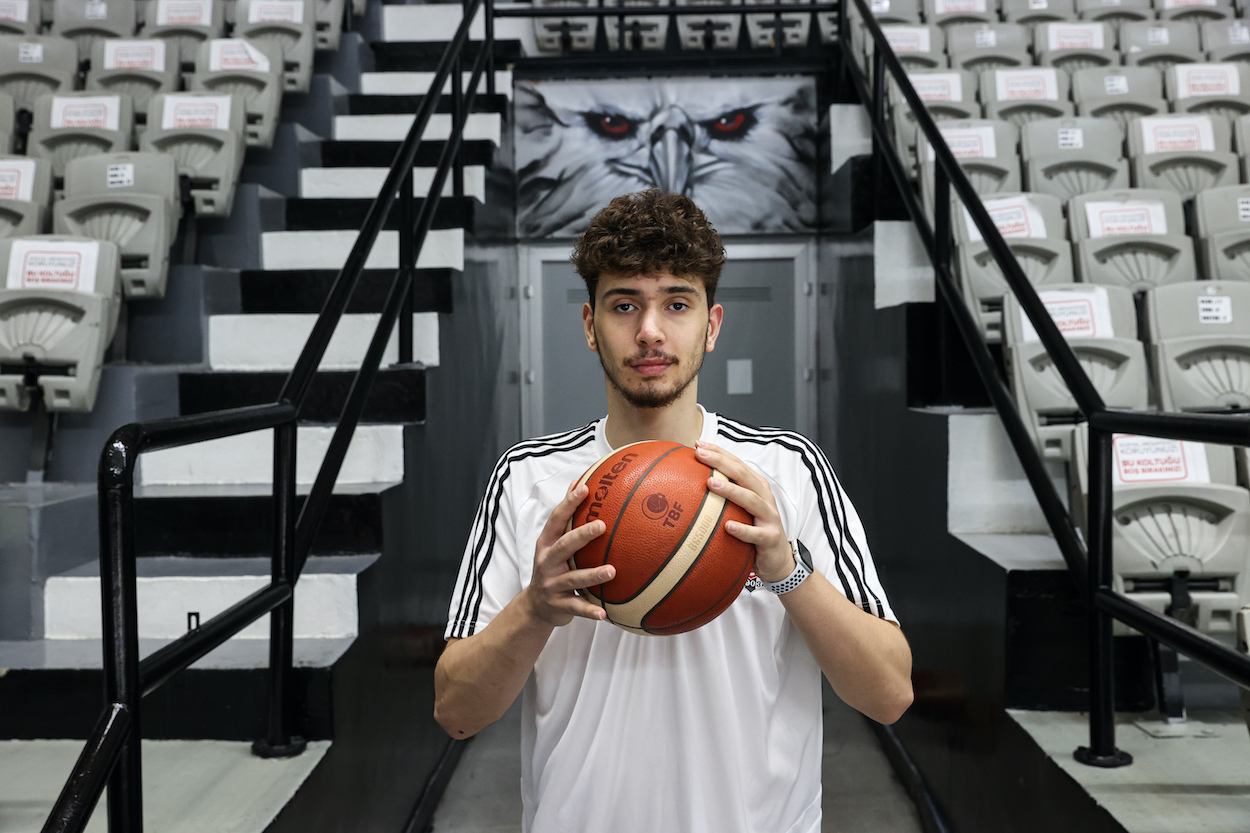 Sengun is a 6-foot-9 (listed at 6-foot-10 some places), 240-pound center from Giresun, Turkey. He turned 19 four days before the draft, per NBA.com.
He's been playing professionally in his home country since 2018 and most recently took the court for Besiktas, one of the best teams in the BSL. However, Sengun didn't just play in this top European league. He dominated.
The Turkish teenager averaged 19.2 points, 9.4 rebounds, 2.5 assists, and 1.7 blocks per game for Besiktas on his way to winning the BSL MVP Award. He also played well in FIBA Europe Cup and for the Turkish National Team.
In the 2021 NBA draft, most experts rank the young big as a top 10 or even top-five prospect. Some draft analysts have him even higher. ESPN's Kevin Pelton ranked him the No. 1 prospect in this year's draft. 
Why do NBA teams love Sengun? 
The reason Alperen Sengun's draft status is so high generally comes down to two major factors. One is that he dominated one of the best basketball leagues in Europe. The other is that the analytics crowd loves his advanced stats.
The Atlantic's John Hollinger explains why Sengun's MVP season in Turkey is so head-turning for NBA executives:
I have him fourth on my board. … To me – so, you asked about analytics and Europeans before – the one thing that's been super-consistent is, guys who destroy a good European league as teenagers, the fail rate is zero. Those guys all turn out to be players. You go back to Toni Kukoc, those guys aren't going to miss.

John Hollinger on Alperen Sengun
Hollinger and Fran Fraschilla went on to point on several other examples of NBA players who've done this. Their list included Luka Doncic, Danilo Gallinari, and Jusuf Nurkic.
The other thing NBA numbers people love about Sengun is his advanced stats. The Turkish sensation averaged 1.01 points per Post Up possession, which is in the 81st percentile, and 1.58 points per shot around the rim in half-court offense. This is in the 97th percentile.
His Per 36 averages were impressive as well. In this category, he averaged 24.4. points, 11.9 rebounds, 3.1 assists, and 2.1 blocks. All this happened with Sengun facing double teams all the time in the BSL and FIBA Europe Cup.
Alperen Sengun scouting report
The Alperen Sengun stats are what draws NBA-types in, but once they start to analyze his game, here is what they see.
Sengun is not the prototypical modern NBA big man. He's not long and athletic and explosive with outside range. He's much more of a throw-back big than the next Deandre Ayton or Joel Embiid.
According to The Ringer's Kevin O'Connor, Sengun has an advanced offensive-post game and is equally adept at finishing around the rim with either hand. He has a nice screen and roll game and draws fouls going to the basket at a high rate. Once at the line, he talks to the ball (fun!) and hits free throws at an 81.2% clip.
He is also a creative passer and, although he doesn't shoot much from distance, he has shown flashes of talent further out. While he's currently smaller, lighter, and not as developed offensively, he compares favorably to 2021 NBA MVP Nikola Jokic.
Sengun is also already a strong rebounder, and his outlet passes draw comparisons to Kevin Love. Defensively, he doesn't have the length or lateral quickness to be a feared rim protector, but he does give maximum effort on that side of the ball. He also shows decent shot-blocking instincts and doesn't have a penitent for fouling.
Sengun isn't the most familiar prospect in the draft, but he may be the most intriguing. On draft night, he could go almost anywhere in the lottery but shouldn't fall past the Charlotte Hornets and No. 11.  
All stats courtesy of Basketball Reference