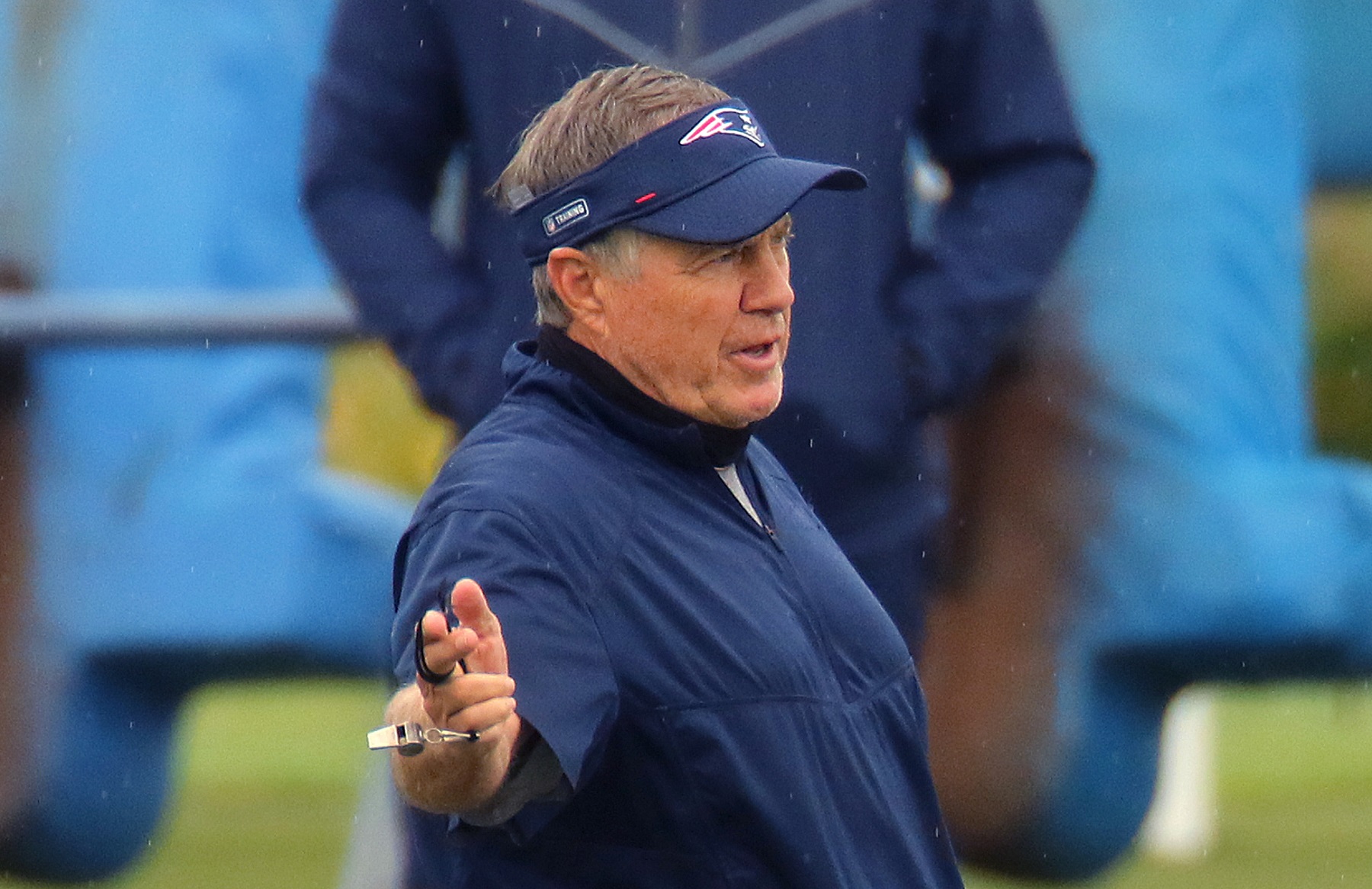 Bill O'Brien's Firing Reminds Us That Bill Belichick's Coaching Tree Is a Prickly Bush
The Bill Belichick coaching tree in New England has yet to produce a successful NFL head coach.
The Houston Texans made the inevitable decision to fire Bill O'Brien following an 0-4 start. The fact that he lasted two-plus seasons after a 31-33 start to his tenure and didn't get sacked for mishandling DeAndre Hopkins may be a testament to the faith that owner after owner has shown in members of Bill Belichick's coaching tree.
Belichick proteges and wannabes have failed frequently as head coaches. It serves to confirm that Belichick has always been the brains of the New England Patriots dynasty and deserves to be acknowledged as the greatest NFL coach ever.
Coaching trees are a real thing in the NFL
No one is born with coaching knowledge. The greats in the history of the business learn by watching and working for the brightest minds of the generations before them. One need not look beyond Bill Belichick to understand that.
One of Belichick's stops on his way up the ranks was as an assistant under Bill Parcells with the New York Giants from 1983-90. They had already worked alongside each other on the staff when Parcells took over as head coach. He made Belichick his defensive coordinator for the final six seasons.
It's not as though Parcells lacked options; over the years, Parcells built a deep bench that would have made IBM proud. The 1990 team that beat the Buffalo Bills in Super 25 was a who's who of future head coaches:
Belichick has won six Super Bowls while calling all the shots in the New England Patriots organization.
Tom Coughlin, a taskmaster truly in the Parcells mode, turned Boston College around and would go on to steer the New York Giants to two more Super Bowl victories.
Al Groh would go on to a 59-53 record in nine seasons at Virginia.
Others were less successful – Charlie Weis interviews for jobs a heck of a lot better than he performs them — though some were burdened with thankless assignments. Romeo Crennel was only 28-55 with the Cleveland Browns and Kansas City Chiefs. He's now being asked to clean up the mess left in Houston by Bill O'Brien of Bill Belichick's coaching tree.
The fruit of Bill Belichick's coaching tree is picked frequently
It was a head-scratcher in January 2020, and New York Giants fans now want to know more than ever why the team hired Joe Judge. General manager Dave Gettleman has made numerous questionable player personnel decisions, and the 0-4 start has Judge feeling heat. His future is more tenuous now that Bill O'Brien, another member of Bill Belichick's coaching tree, has been sacked.
Judge coached special teams for Bill Belichick from 2012-19. He also worked one season with wide receivers, hardly the sort of resume generally expected of head coaches.
If Judge's seat is getting warmer, then Matt Patricia ought to be wearing asbestos underwear. The Detroit Lions went 6-10 in his first season and then 3-12-1 last year. Their penchant for blowing leads is lending credence to suggestions that he was a defensive coordinator in name only while holding the title in New England from 2012-17.
Patriots offensive coordinator Josh McDaniels is widely presumed to be Belichick's heir. Just 44 years old now, he was probably too green when he coached the Denver Broncos to an 11-17 record and was fired late in the 2010 season. This season, without Tom Brady calling signals, might be viewed as a referendum on whether he'll land another top job sooner rather than later.
Of all the Belichick proteges who tried and failed as head coaches, O'Brien (2-4 record in the postseason) and Eric Mangini might have come closest to turning the corner.
Mangini was 23-25 in three seasons, but 9-7 in his final year, when the New York Jets axed him in 2010. He stumbled into another bad ownership situation the following two seasons with the Cleveland Browns and went 10-22. He was only 44 years old in 2015 when he last coached anywhere.
The successes have been few and far between
Nick Saban already had 18 years in the college and pro ranks before serving as his defensive coordinator on the Cleveland Browns from 1991-94, so it's tough to assign him to Bill Belichick's coaching tree. Still, Saban has restored Alabama to elite status, and some of that has to be a reflection of Belichick.
Kirk Ferentz from that same Browns staff is 162-104 at Iowa in 22 seasons. And, Pat Hill, another veteran from Belichick's Cleveland tenure, went on to a 112-80 record at Fresno State from 1997-2011.
Brian Flores, a Patriots position coach for 11 seasons, was 5-11 in 2019 as the head coach of the Miami Dolphins and is off to a 1-3 start in 2020. However, he inherited a franchise in need of a top-to-bottom rebuild, plus he has future QB Tua Tagovailoa waiting in the wings. It's too soon to tell, but he seems to have a chance for a long run in South Florida.