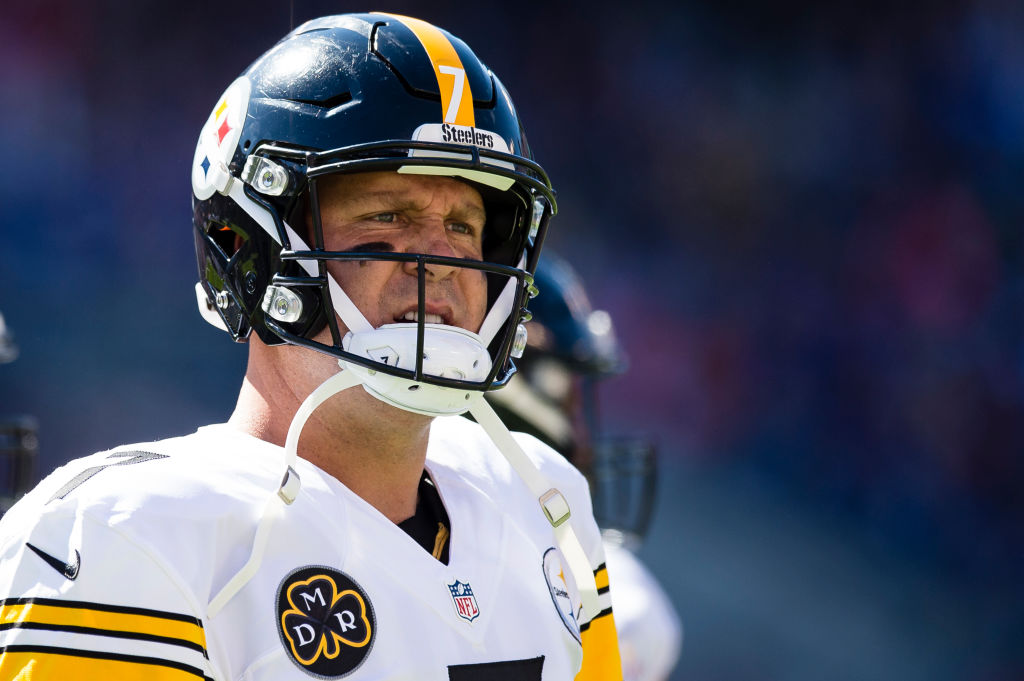 How Did 3 NFL Teams Get Themselves Into Cap Trouble?
Quarterbacks command big money in the NFL and make it challenging for some teams to stay under the salary cap.
Fans of the Tampa Bay Buccaneers are understandably giddy about the impending start of free agency. With a projected $85 million in space under the salary cap, the Bucs lead all NFL teams in resources to sign veteran help before the draft gives them further opportunities to beef up. Not far behind Tampa Bay are the Miami Dolphins and Buffalo Bills at $83.9 million and $82.1 million, respectively.
At the other end of the spectrum, three NFL teams in particular are squeezed so severely by the salary cap, projected at around $200 million next season, that they can't even spring for lunch let alone sign any free agents.
The Pittsburgh Steelers are in a deep hole
As if the injury-plagued 2019 season wasn't bad enough for the Pittsburgh Steelers, who nevertheless managed to finish at .500, the problems preparing for next season are worse.
Sportstrac.com shows the Steelers $8.3 million over the salary cap.
Much of the Steelers' trouble is attributable to the two-year, $68 million contract extension they handed to Ben Roethlisberger last year. With their star quarterback due back after missing most of last season with injuries, there's nothing that will make that hurdle disappear.
Media following the team expects the defense to take the brunt of the hit as the Steelers trim some of their pricier veterans from the roster. Linebackers Mark Barron, who came over from the Los Angeles Rams for $12 million over two years last spring, and Anthony Chickillo, who re-signed for $8 million over two years in 2019, are prime candidates to go in order to get the Steelers just barely back under the cap.
Jacksonville spent a lot for very little
The Steelers can console themselves with the knowledge that they at least stayed in the playoff event right down to the end of the season. With a 6-10 record and a payroll currently $5.7 million over the cap the Jacksonville Jaguars need to take a long look at where they've been and where they're going.
Nick Foles' four-contract averaging $22 million a season isn't onerous for a starting quarterback, but it's not guaranteed that he'll regain that title next fall. Injuries and ineffectiveness sent Foles to the bench in favor of rookie Gardner Minshew last season.
Fortunately for the Jaguars, there's an easy solution to their short-term cap issue.
Defensive tackle Marcell Dareus recorded 10 tackles for the Buffalo Bills in 2014 but has a total of just 11 sacks in the five seasons since. He has been productive against the run in two-plus seasons with the Jaguars but releasing Dareus frees up $20 million immediately.
That one move saves Jacksonville from having to make multiple smaller cuts that would hack away at depth.
Another case of a quarterback contract creating a challenge
The Minnesota Vikings are no longer running in the red, but they are yet another franchise hamstrung by the contract they gave their quarterback. Kirk Cousins' three-year, $84 million contract counts $31 million against the cap next fall.
The Vikings technically don't need to do anything for now because defensive end Everson Griffen saved them close to $14 million by opting out of his contract. But they still need some cap room so that they don't have to rely solely on the draft to get better.
Cousins isn't popular with fans, but he is effective and only 31 years old. That makes him a candidate for a contract extension that could push some of his current money into the future and lower the 2020 cap hit.
Wide receiver Stefon Diggs signed a five-year, $72 million contract before last season and appears disgruntled, but trading him could prove both difficult and counterproductive with respect to getting more out of Cousins. Instead, they could save a little over $8 million by cutting cornerback Xavier Rhodes, who is coming off a miserable season.