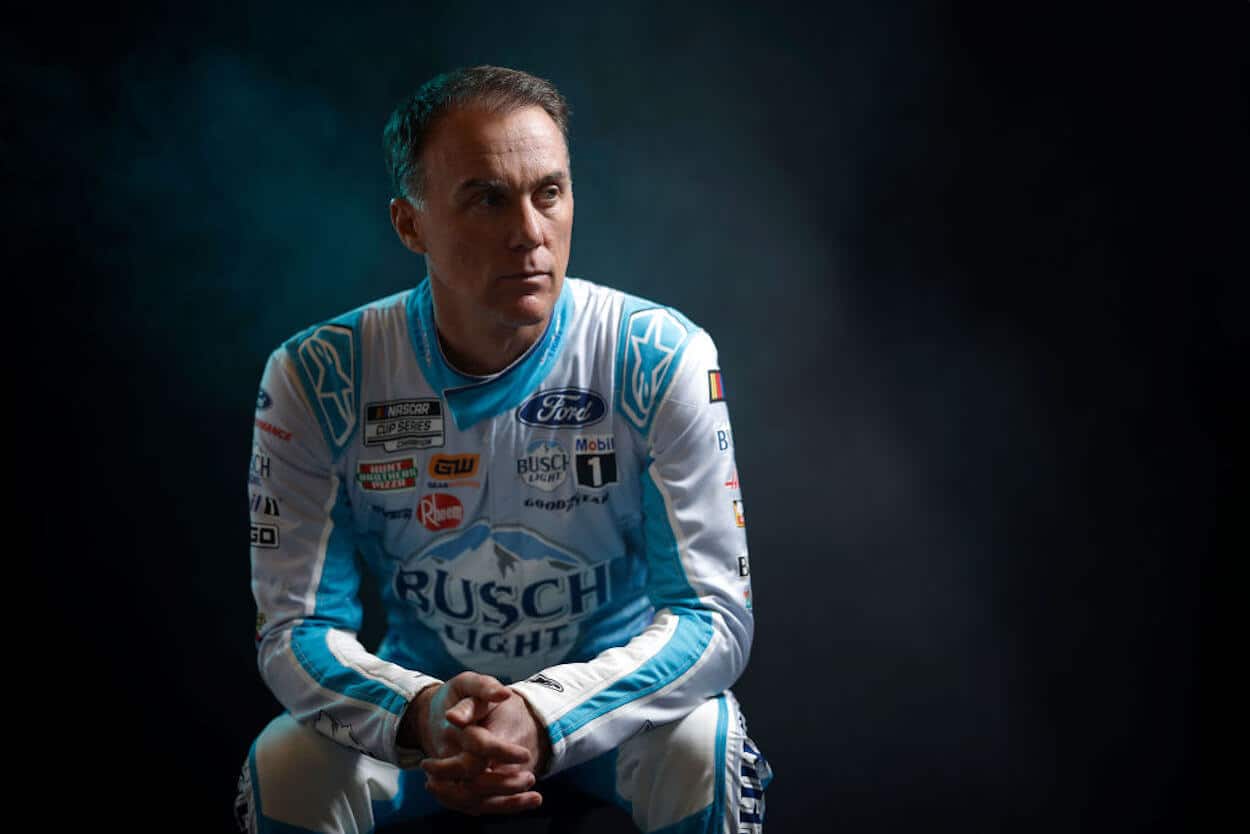 Kevin Harvick is Heading Back Home — And It Has Nothing to Do With His Impending Retirement
While Kevin Harvick's impending retirement will make each week of the NASCAR campaign sentimental, his trip to California will be especially sentimental.
No matter how you slice the proverbial pie, this is a big weekend for Kevin Harvick. Not only does it mark a return to his home state of California and Week Two of his 36-week Cup Series farewell tour, but Harvick is set to reach a major career milestone and do something only two others have done in NASCAR's 74-year history.
But, most of all, Harvick is just glad to be back at Auto Club Speedway — a 2-mile track that's set to host its final NASCAR weekend with its current configuration. ACS, located in Southern California about an hour from Los Angeles, is about three hours southeast of Bakersfield — the place where Harvick grew up and harbored dreams of one day making it to NASCAR's big leagues.
Kevin Harvick's final race at Auto Club Speedway carries special significance
When the green flag waves on Sunday's Pala Casino 400, Kevin Harvick will make his 750th consecutive start in NASCAR's premier series and become only the third driver to accomplish this feat.
The only two drivers with more consecutive starts are Jeff Gordon — who entered 797 consecutive races from 1992 to 2015 — and Ricky Rudd, who participated in 788 consecutive Cup Series events from 1981 to 2005. 
Harvick's streak began on April 21, 2002, at Talladega Superspeedway. The last Cup Series race he missed was at Martinsville Speedway on April 2, 2002 — over 7,600 days ago.
It's entirely fitting that Auto Club Speedway be the place where the Stewart-Haas Racing driver will take part in such a banner moment in his lengthy Cup Series career that began in the second race of 2001. 
Harvick competed at ACS for the first time in the track's debut season of 1997. His first start at Fontana came on October 18, 1997, in a NASCAR Craftsman Truck Series race where he piloted a No. 75 truck for owners Wayne and Connie Spears of Agua Dulce, California. 
Harvick also competed for the Spears in the NASCAR Winston West Series, making two appearances for the family-owned team at Fontana in 1998. In his first start — on May 2 of that year — he finished second to Cup Series veteran Ken Schrader, led 32 of 100 laps and, most importantly, got the attention of legendary NASCAR Cup Series team owner Richard Childress — who less than three years later hired him to replace Dale Earnhardt following Earnhardt's tragic death at the Daytona 500.
"When I think about Fontana, I go back to just the first race I ran there in 1998 for Wayne and Connie Spears and being able to race that day with Ken Schrader," Harvick said in a team release. "That was the first day that Richard Childress kind of noticed what I was doing and the things that were happening on the race track, and it really kicked off the first part of our '98 Winston West championship season." 
When Harvick returned to ACS in July of 1998, he won from the pole after leading over half the race. But it was his first start at Fontana that season that ultimately had the bigger impact on his career.
"At that particular time, I was a mechanic," said Harvick, the 2014 NASCAR Cup Series champion. "I started as a mechanic in 1997 and began the year racing in trucks, but we also raced the Winston West car — first at Mesa Marin and then the last two races of the season — because of the success that we had. And the next year, when we ran the full Winston West season, that first race at Fontana was one of the first days that you got recognized. If it weren't for Wayne and Connie giving me that opportunity, I wouldn't have ever had that chance."
Kevin Harvick likes racing at Fontana more than his Fontana record
Kevin Harvick has won an impressive 60 points-paying NASCAR Cup Series races since joining the sport's top division over two decades ago, but he's only been to Victory Lane once in 28 Cup starts at Auto Club Speedway.
That lone triumph came on March 27, 2011, when he snatched the lead away from Jimmie Johnson on the final lap and beat his fellow California native to the checkered flag by less than two-tenths of a second.
"It's in my home state, and every year you go there, you want to win the race because you've got a lot of family and a lot of friends there, along with a lot of race fans who have come there to watch you race," Harvick said in a team release. "On the Cup side, I've only gotten to do that one time. It was against another California native in Jimmie Johnson, and it was a really cool finish. I got to push him all the way down the back straightaway and then pass him coming to the checkered flag. Cup has not been as successful as I'd like it to be in the win column."
Harvick's NASCAR Cup Series stat line at Fontana includes his win and a total of seven top-five finishes, 14 top-10s, and 238 laps led. His average finish over his 28 starts at ACS is 14.9, and he's come home in the top 10 in each of his last three ACS appearances. While these aren't terrible numbers, Harvick has been unable to enjoy the kind of success at his home track that he's enjoyed at a lot of other places on the NASCAR Cup Series schedule.
And that's all the more reason why he hopes to perform well this weekend in his No. 4 Stewart-Haas Racing Ford that last went to Victory Lane in August at Richmond Raceway.
"When you go to your home track, you want to win all the time," Harvick said. "I think I'm a little bit spoiled by the fact that I put that same amount of pressure on myself at California as I do at Phoenix (where he's won nine Cup races), but we obviously haven't had the same kind of results. 
"That being said, we do have a Cup win, we do have an Xfinity Series win, I won my one and only IROC race there, and I've got a Winston West win there. It's definitely been a good race track for us. So, we've dabbled in Victory Lane, but not as much as I'd like."
Regardless of whether Harvick captures a second Cup victory at Auto Club Speedway on Sunday, though, it'll still be a weekend to remember for more than one reason.